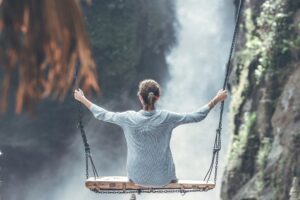 What is healthy ageing?
The World Health Organization defines healthy ageing as "the process of developing and maintaining the functional ability that enables wellbeing in older age". (AKA – Savvy age) Functional ability is about having the capabilities that enable all people to be and do what they have reason to value. (love this explanation)
This includes a person's ability to –
Meet their basic needs

Learn, grow and make decisions

Be mobile

Build and maintain relationships, and

Contribute to society
Dan Buettner, founder of the Blue Zones (read about it HERE) suggests that healthy ageing can be found by following his nine specific lifestyle habits the Power 9 (this is how I've been trying to live my life)
Move naturally

Purpose

Belong

Loved ones first

Right tribe

Wine at 5

Plant slant

80% rule

Downshift
I have been giving a lot of thought to healthy ageing and what steps I should have in place to live comfortably to the ripe old age of 100…yes! I want to live to 100 years old, with a sound mind and a healthy body.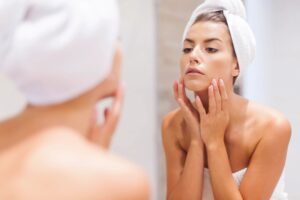 In the past when I thought about the whole ageing thing…I wondered if maybe I should cut down on cocktails, cut down on useless calories. Maybe amp up the fitness….but these thoughts were based mostly on vanity! Damn, I wanted to look good, fight the wrinkles, lose any sign of grey and fit into snug jeans!
These last few months however have been a true eye-opener. I have been doing a lot of reading on healthy ageing…not so much about looking great…more about feeling great! How to be great! How to live great!
I have been working on so many blogs lately only to delete them upon completion. Suddenly my coffee table decor didn't seem important enough to write about. I didn't think my bedroom makeover was worthy of sharing. Recipes could wait. I deleted them all. (say it isn't so!) Of course, now I am p***ed at myself for completely deleting them as I am sure I will want to share them all in time.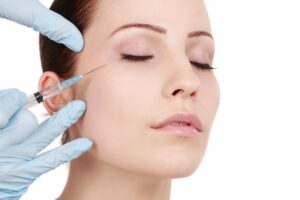 For now, Savvy Snowbirds is going to take a little pivot.  Let's talk about growing old! Healthy ageing! Don't ya'll go rolling your eyes at me!!! We can do it gracefully and still fight the wrinkles and grey hairs every step of the way!!!
Let's share our best-kept secrets. What do we eat? How do we exercise? Are we getting enough sleep? What do we do for aches and pains? Do we have issues with our 'lady bits'? How is your mental stability? Still grateful for all that you have?
This is a lot to write about in one blog. Let's break it down a bit.
For those that are not aware, my hubby was diagnosed with a meningioma brain tumour days upon returning from Florida this past spring. Apparently, if you are going to have a brain tumour this is the one you want. Steve had surgery to remove the tumour and he followed up with 6 weeks of radiation. We are done now…to say it's relief is an understatement. I have actually been working on a blog post dedicated to this entire chapter of our lives. I'm just not quite ready to share it yet…the point is, I have had a lot to think about in terms of living our healthiest lives.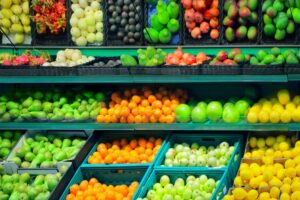 The first thing I think of when being healthy or trying to be healthy is diet. "Let thy food be thy medicine" Hippocrates
Truer words have never been spoken. I don't know about you ladies (and few gents) but when I make poor eating choices I pay for it…whether it's gastro-related or inflammation of my joints….and sometimes for days.
I have written about so many diets in the past. I have listed links to them all below if you are interested in any of them.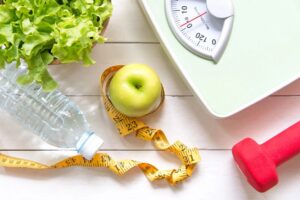 Before I left for Florida last fall (Nov 2020) I started intermittent fasting. I did it for a couple of reasons. I wanted to lose a quick 10 lbs and I wanted to get a handle on inflammation. This diet touts the results of both of these.
I ordered the book 'The Complete Guide to Fasting' by Canadian Dr. Jason Fung (book available HERE)
Dr. Jason Fung is a Canadian nephrologist. (Kidney Dr) He's a world-leading expert on intermittent fasting. He has written three best-selling health books.
Intermittent Fasting
There are a number of ways to fast. I chose the 16/8 method. It involves fasting every day for about 16 hours and restricting your daily eating window to approximately 8 hours. Fasting 16 hours is as simple as skipping breakfast. I found it very easy to do. The first couple of days I did think about all the wonderful things I could be having for breakfast but instead, I chose a coffee! In no time at all, I stopped thinking about it.
For example, if you finish your last meal at 7 p.m. and don't eat until 11:00 AM the next day, you're technically fasting for 16 hours.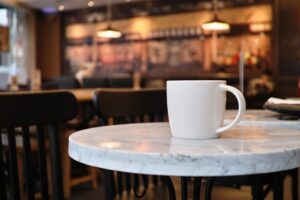 You can drink water, coffee, tea and other zero-calorie beverages during the fast, which can help reduce feelings of hunger. Tea and coffee should be taken black…which in the beginning I couldn't do. I could not drink black coffee. Within a few weeks, I weaned myself off milk and have never looked back.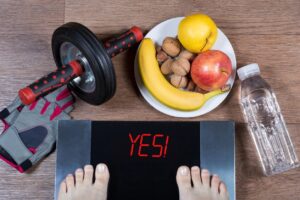 I easily lost 20 lbs in 2 months!!
I went from 160 lbs to 140 lbs in approximately two months. I have managed to EASILY keep it off while being very comfortable with what I eat and drink. I don't feel that I am restricting my diet at all. While I do eat a lot of vegetables and fruit, I also eat pasta and bread a couple of times a week.  I would like to be able to cut back on some very unwanted sugar-laden calories. I don't seem to have the willpower right now….a bit of an addiction ~sigh~
To reap the benefits of intermittent fasting, it is very important to primarily eat healthy foods during your eating window. This method won't work if you eat lots of processed foods or an excessive number of calories.
There are other ways that you can do your intermittent fast:
5:2 is eating as you normally would for 5 days a week and the other 2 days you would only eat 500 calories. You can fast on any two days, they don't have to be back to back. 
Eat Stop Eat involves a 24 hour fast each week….yikes!
Warrior Method is eating only raw fruits and veggies during the day and having one regular meal in the evening within a 4-hour window. You can basically graze for 4 hours. 
It is said that intermittent fasting can
reduce oxidative stress and inflammation

benefit heart health

can induce cellular repair

weight loss

prevent cancer

can improve brain health HA! Still waiting for my memory to come back. If you missed it you can read about it HERE

may help prevent Alzheimer's disease

extend your life span

lowers your risk for type 2 diabetes
It sounds like a miracle diet doesn't it? LOL…I don't know how it will help my healthy ageing quest in the future but I can tell you that right now I feel great!!! I feel great about my weight and my joints are feeling much better than in past years. Yes…years!!! I do still get inflammation when I load up on sugar. GAAAAAA ~~~~~~Help me stop!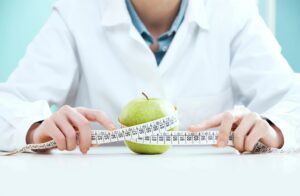 Past diets that I have done some research on can be found below.
Read about the Blue Zone HERE
Medeteranian Diet HERE
Raw Diet HERE
South Beach Diet HERE
Weight Watchers Diet HERE
Vegan Diet HERE
Vegetarian Diet HERE
Ketogenic Diet HERE
Atkins Diet HERE
This is a simple vegan recipe idea that you can tweak to make it your own. I never measure….so just wing it, you cannot make a mess of it. (I am not much of a food photographer!)
Ingredients
1 spaghetti squash – good source of fibre, vitamin C, manganese, and vitamin B6.

2ish tbsp olive oil

2-3 cloves of garlic minced

1/2 – 1 onion chopped

2-3 cups of chopped mushrooms – great immunity booster!!!

1 28 oz can of tomatoes

3-4 tbsp tomatoes paste

I like to add fresh herbs from my garden…whatever is growing

1 tbsp chia seeds

chilli flakes

grated parmesan cheese
Directions
Cook spaghetti squash in the oven.
While squash is cooking… heat oil in a large saucepan and add minced garlic and chopped onion, sautee for a few minutes. Add chopped mushrooms and continue sauteeing until water from mushrooms evaporates. Add tomatoes and tomato paste. I put full cuttings of herbs (as opposed to picking the leaves off) directly into the sauce. add chia seeds and allow to cook over medium heat for 30ish minutes. 
When squash is ready use two forks to scrape from the skin. Remove the herb cuttings from the sauce. Spoon sauce over spaghetti squash. Add some grated parm and chilli flakes. I love this with a piece of crusty bread and a side salad. 
Have you tried intermittent fasting? Do you have a diet that you stick to? What is your go-to healthy recipe? I'd love to hear from you below…drop me line. You never know who you might inspire.