Finally, we can have friends over for back yard visits…and hasn't the weather been spectacular? This isn't a long post…just some CoVid friendly entertaining ideas.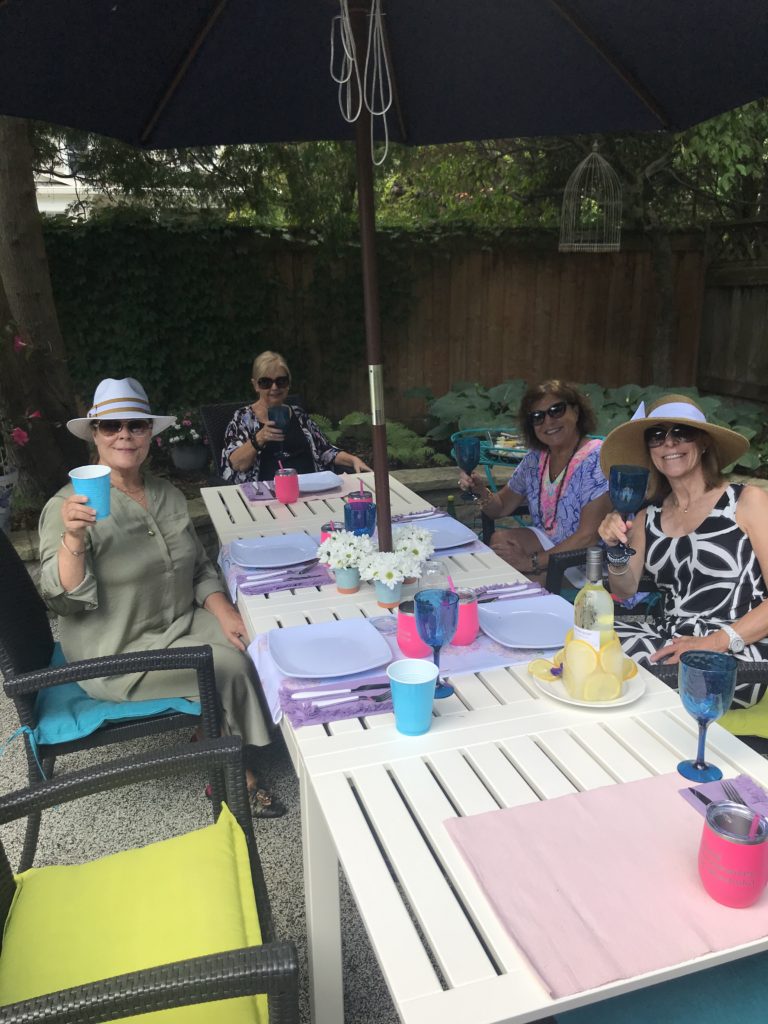 I have a group of six ladies that head up to a friend's cottage for a few days every summer. We call ourselves the "Real Muskoka Housewives" These are the ladies that I invited over for my first CoVid friendly get together.  We had a fabulous day with a lot of laughs.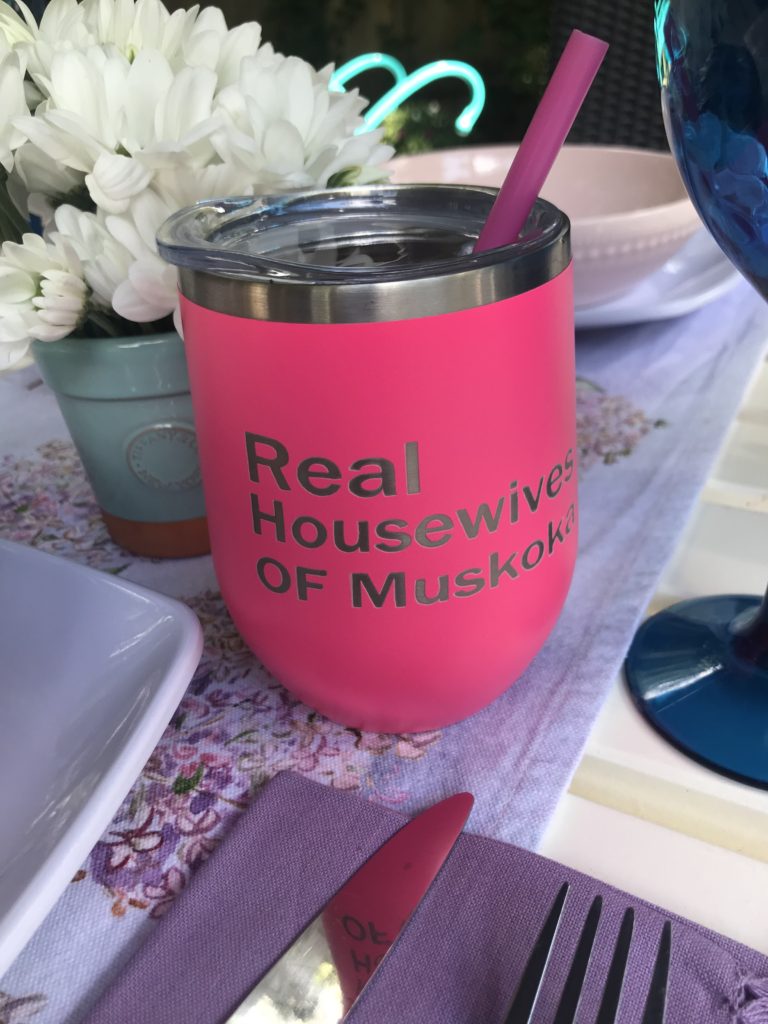 Here are some simple ideas to keep in line with the importance of being very careful.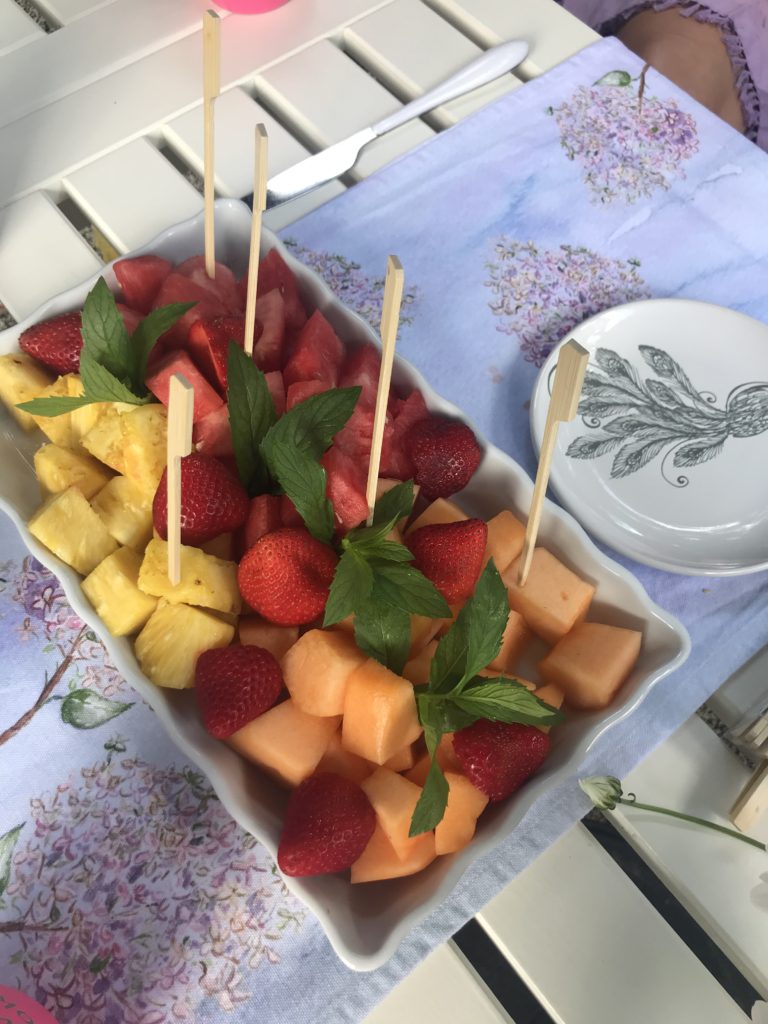 Using large picks for a fruit tray is a great way to ensure COVID friendly safe snacking.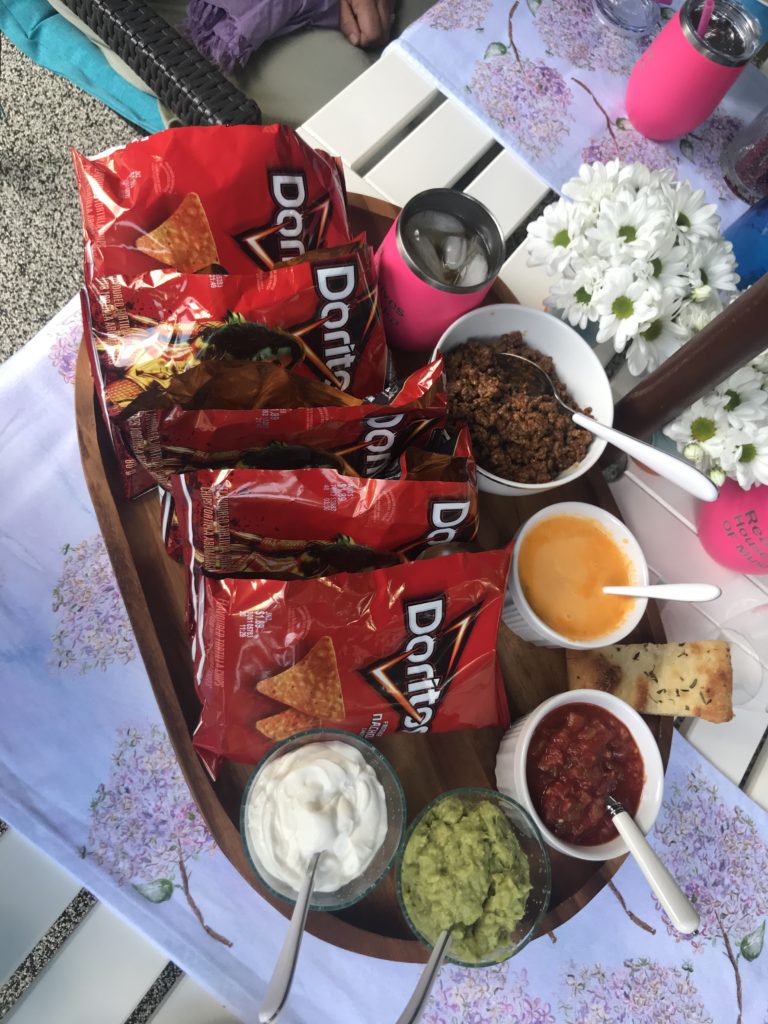 These were a hit and super fun to serve.  I cut the bag open lengthwise and gave each guest their own bag of Doritos to top as they pleased. You could use any of your favourite fully-loaded nacho favs! I used sour cream, salsa, guacamole, warm cheese sauce and ground beef.  I will definitely do this again at a BBQ. It is easy to carry around while mingling with other guests. (post-CoVid) If you take anything away from this post – this HAS to be it!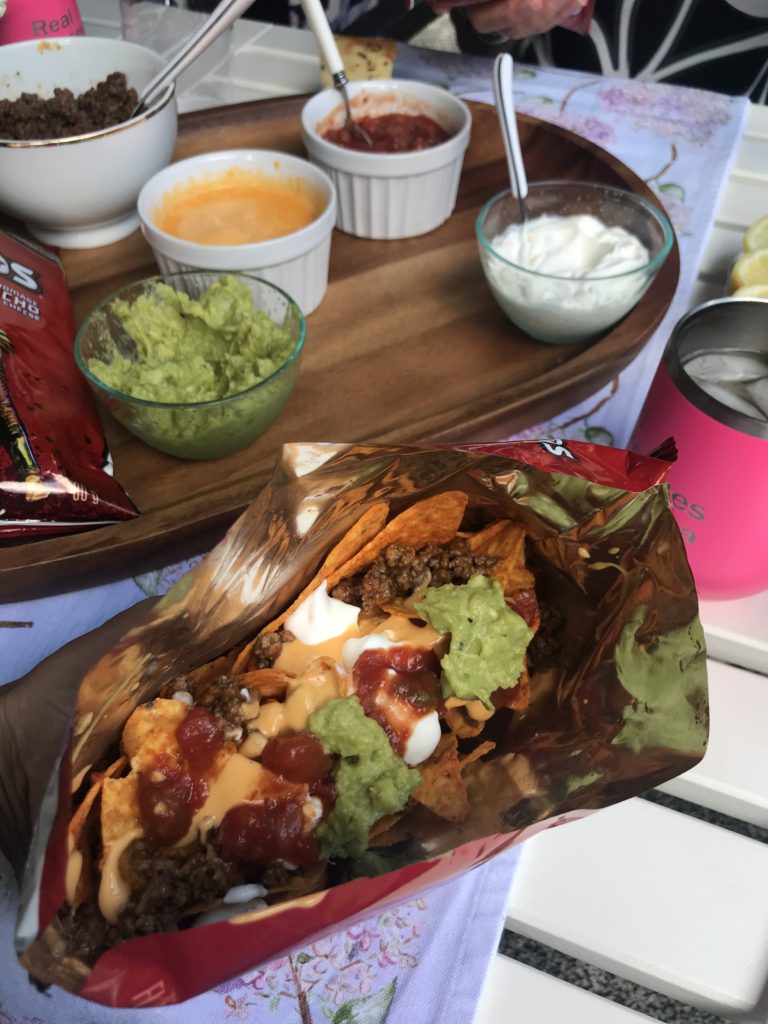 It may look like the dog's breakfast but I can assure you this was good to the last crumb!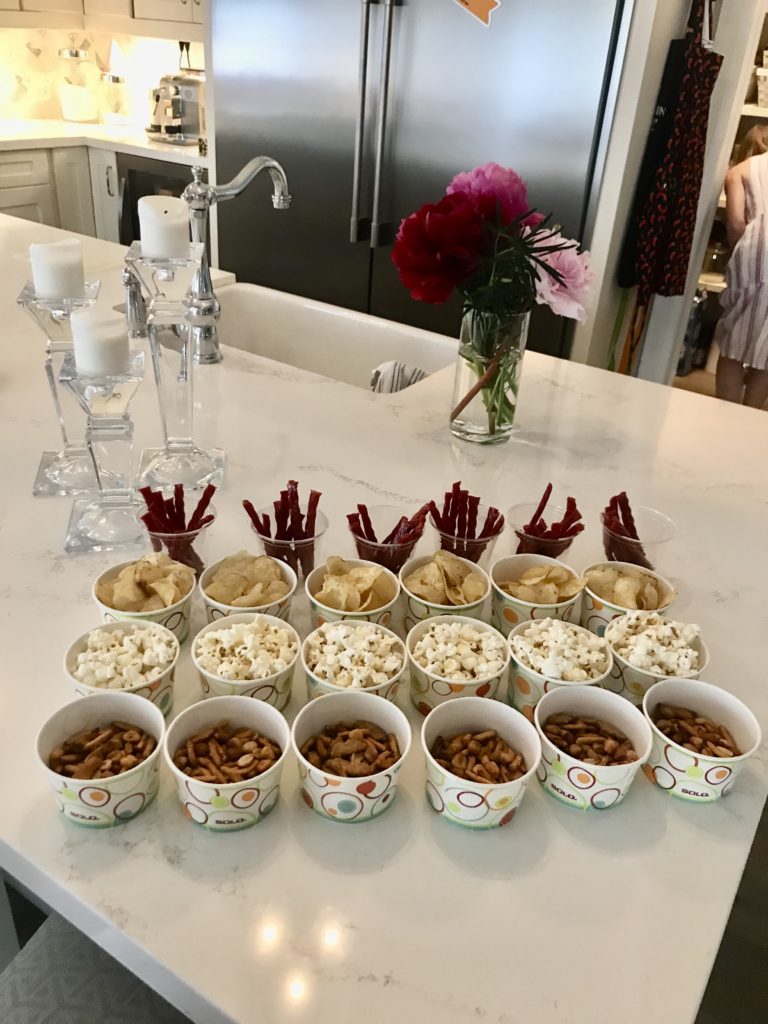 My girlfriend put this presentation together for her first CoVid friendly get together. What a perfectly simple way to serve single size nibbles.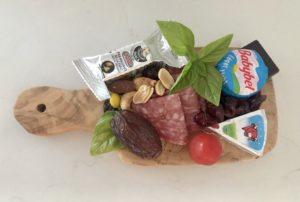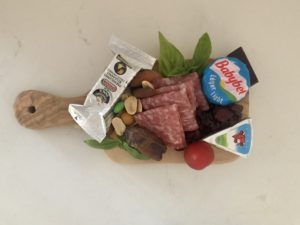 Remember in the last blog post I told you I forgot about inviting friends over for Canada Day dinner? Well, thankfully I have a drawer full of single-serve cheeses in my fridge. I love a good charcuterie board but having a large one set out with everyone helping themselves and using the same knives probably isn't the best idea. I found these little boards at Home Sense a couple of years ago. Single-serve boards could easily be presented on a dinner plate.  Most grocery stores sell these individual-sized cheeses. I added some sweet & salty mixed nuts with M&Ms, cherry tomatoes, an assortment of meat and a date. The decorative basil is from my garden ? Each guest had their own knife and a plate of crackers. 
Entertaining is no fun without doing something fun in your presentation.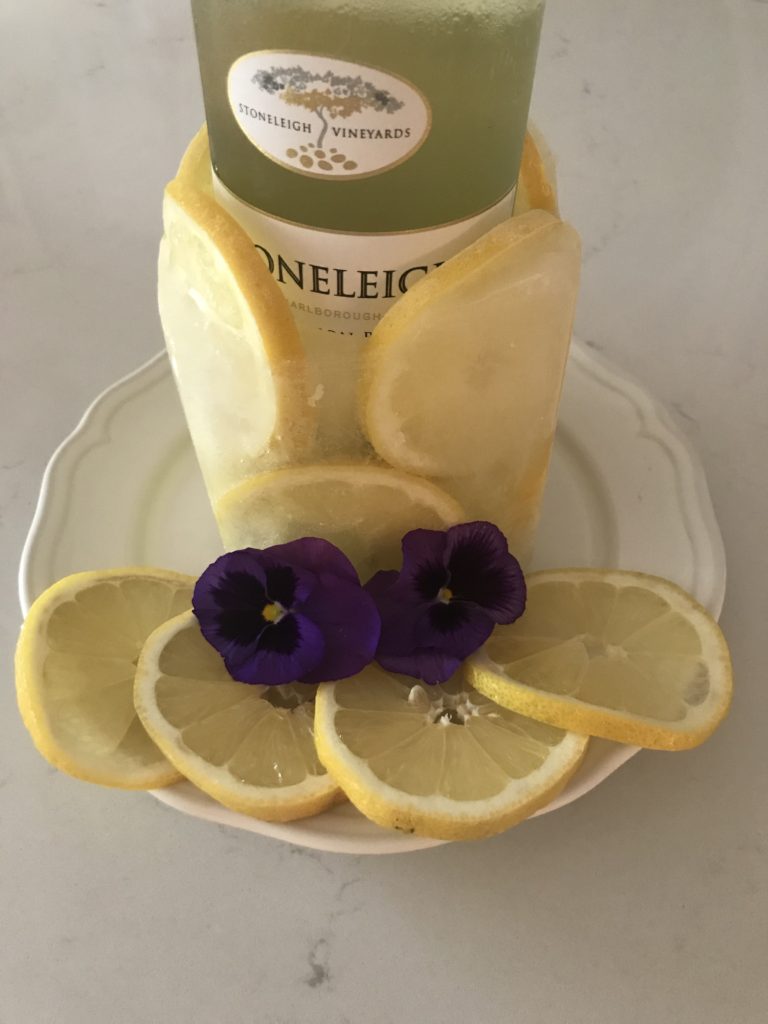 A fun little DIY idea to keep your wine cool. 
The first thing I did was cut a milk carton in half. You can make yours as tall as you want but I wanted to show the wine label.  You need to find a glass that is at least the same circumference as the wine you are serving. Place the glass in the very center of the milk carton so that you have enough space to insert fruit equally on all four sides. I thinly sliced some lemons (you can use almost any fruit as long as it's cut thin). I then placed the lemons around the glass and filled with water. I froze it overnight. Just before my friends arrived I ran it under some warm water so that the carton would slip off. I had to fill the glass with hot water to get it out. Be sure to place it on a plate or in a shallow bowl to catch the water when it melts.
Originally I tried to make this using these flowers instead of lemons. It was an epic fail!!!! The flowers kept floating to the top. I tried to partially freeze the water and then add the flowers but it was just a mess…hence lemons for the win!  ?   
According to our province, here's how to create your social circle: 
Step 1: Start with your current circle. These include the people you live with or who regularly come into your household. 
Step 2: If your current circle is under 10 people, you can add members to your circle, including another household, family members or friends. 
Step 3: Get agreement from everyone that they will join the circle. 
Step 4: Keep your social circle safe. Maintain physical distancing with anyone outside of your circle. 
Step 5: Be true to your circle. No one should be part of more than one circle.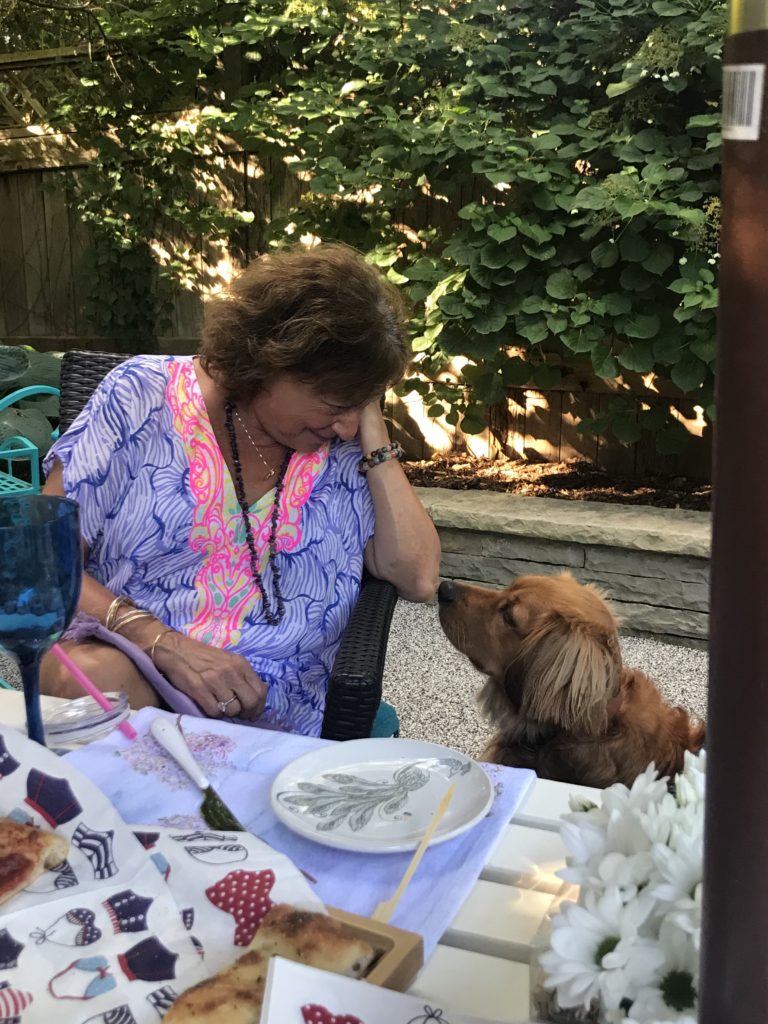 A certain little someone has to learn the art of social distancing.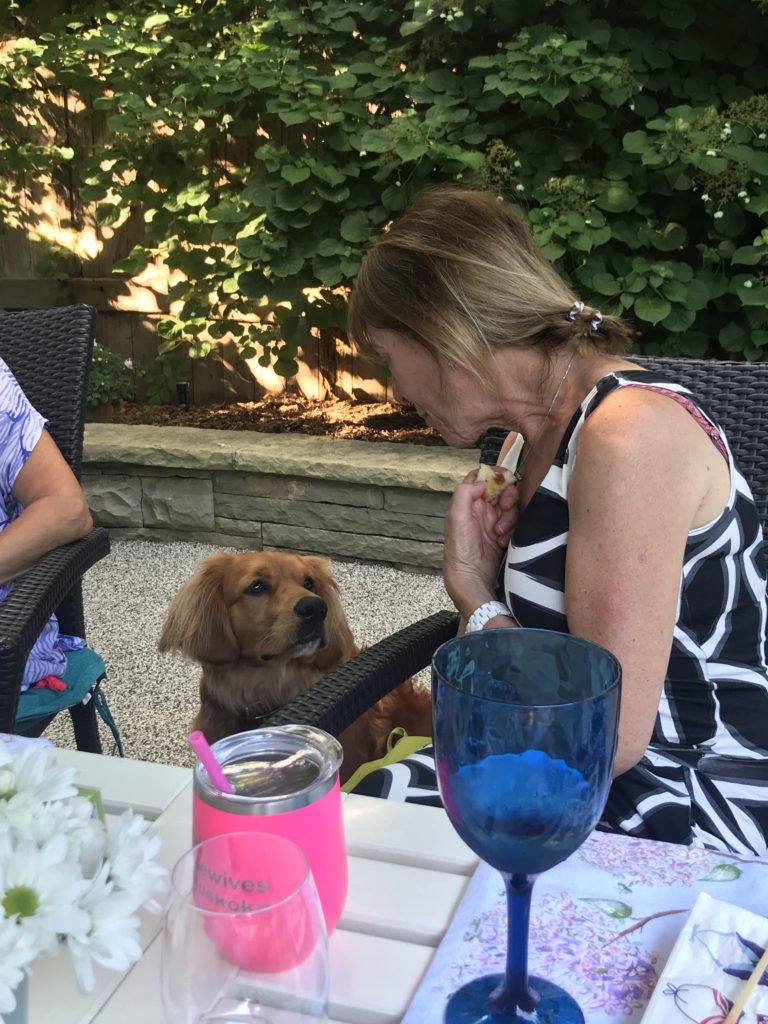 That's it, girls! If you have any unique ideas to make our next gathering safe or fun drop a line below.