It's gotta get better, doesn't it????
I know so many people including family members that have suffered the effects of the dreaded CoVid disease. When will it ever end? We are watching a show right now called 'The Morning Show' with Jennifer Anniston and Reese Witherspoon…it is excellent and definitely binge-worthy….anyways the timing in the show right now is the beginning of the pandemic and they are showing actual footage from newscasts around the world….the numbers were in the hundreds….who knew it would turn into this???
Having said that we have a lot to be proud of and thankful for don't we? Weddings have taken place, babies were born and my husband survived a brain tumour!!! Life goes on. 
This year is my third actual New Years' post. I am excited to get this year going. I have aspirations for some savvy growth this year. There is definitely lots to write about! 
I want to celebrate with you ladies over 50 whether you are living a snowbird lifestyle or not. I really feel the pendulum is swinging back in our favour. Natural is in. Living an authentic life is in. We are being recognized for who we are as opposed to what we look like, what we wear or where we live.  We are finally getting the attention we deserve. In the USA there are over 50 million women that are over 50! We are no longer being ignored in the media and we have a lot to say about that! Yay!!!
I am feeling energized and inspired by the women that I know personally and also about women from the past. I have been reading a lot of stories about women and their accomplishments…There are so many now and have been many in our past, that are seriously savvy, strong and smart!
Given that it's New Year's day and many of us drank champagne last night…to name a few – Veuve Clicquot, Laurent-Perrier, Bollinger and Pommery…
Did you know that we owe our thanks to some very savvy ladies!!! Indeed! 
Dom Perignon gets the credit for developing the method behind a bottle of bubbly but it is the 'merry widows' that we should be thanking. In the 1800 and early 1900s Unwed women relied on fathers and brothers to support them. Married women relied on their husbands for support…but widows? Widows had only themselves to rely on and because of that, they were allowed to own property, run a business and control their own finances.  Vueves is the french word for widows.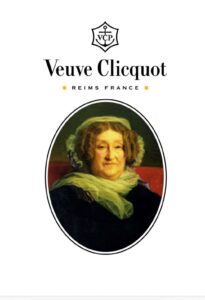 Madame Clicquot is the mother of all champagnes. She is the woman who started this revolution in champagne by transforming her husband's failing wine business and becoming one of the first international businesswomen in the world!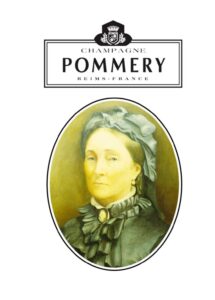 Jeanne Alexandrine Louise Meline married into a prominent textile family. At 38 she was pregnant with her second child (17 years after the first). Her recently retired husband had tried his hand in the wine market. Less than a year into his venture he passed away leaving the widowed Louise with a new baby and a business to grow. Her first order of business? The transition from wine to Champagne.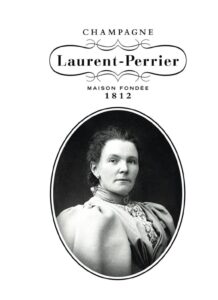 Mathilde Emilie Perrier inherited the business upon the death of her husband Eugene Laurent. Mathilde immediately set out to make changes to ensure the champagne she produced lived up to her own high expectations and then renamed it after herself…and why not!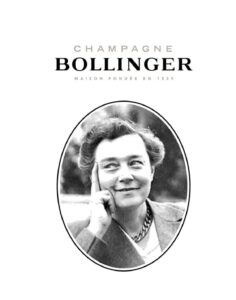 At the height of WWII Lily lost her husband and became head of the house at 42 years of age. She was famously quoted in The Daily Mail in 1961 "I drink champagne when I'm happy and when I'm sad. Sometimes I drink it when I'm alone. When I have company I consider it obligatory. I trifle with it if I'm not hungry and drink it when I am. Otherwise, I never touch the stuff. – unless I'm thirsty" She sounds like an incredibly bright lady!
So the next time you pop a bottle of bubbly remember to give the founding mothers of champagne a nod and thank them from the bottom of our hearts and our flutes for having the courage to continue their husbands business in the champagne houses for they turned bottles of bubbly into world-famous celebratory sips!
Spotlight – Strong Women
Meet Ellen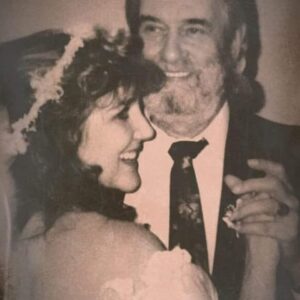 Meet my friend Ellen. She and I go way back…grade 7 to be exact…..so 1975….eesh 47 years lol! That is insane. Ellen is probably one of the funniest human beings that I know. She is also smart, kind and very wise. Ellen was one of my go-to ladies this past summer….sort of my emotional health insurance policy. She sent me flowers, listened to me cry without judgement and she celebrated all our little milestones with daily virtual hugs! Ellen, you are definitely a C-ster that makes my world a better place. The photo above is from Ellens wedding dancing with her dad…our dad.  Not actually MY dad, but he had a huge influence on my life and was adored by Ellen. 
Ellen may not have invented a champagne brand but she did start a FB page called T-Fal Actifry & Airfryer Recipes This page has grown to have over 23,000 members!!! (And I'm excited about my thousand-ish followers!) lol. Ellen's favourite recipes are the stir-fries. "I love the convenience of the paddle. Put shit in, and walk away. No need to stop the machine and stir stuff because the paddle does that" 🙂 🙂 🙂 (sounds like my kind of cooking!!) The recipes on her page are tried, tested by her followers! Ideas, questions and recipes are shared on a daily basis. You can find Ellen's favourite Airfryer HERE Check her page out if you're on FB.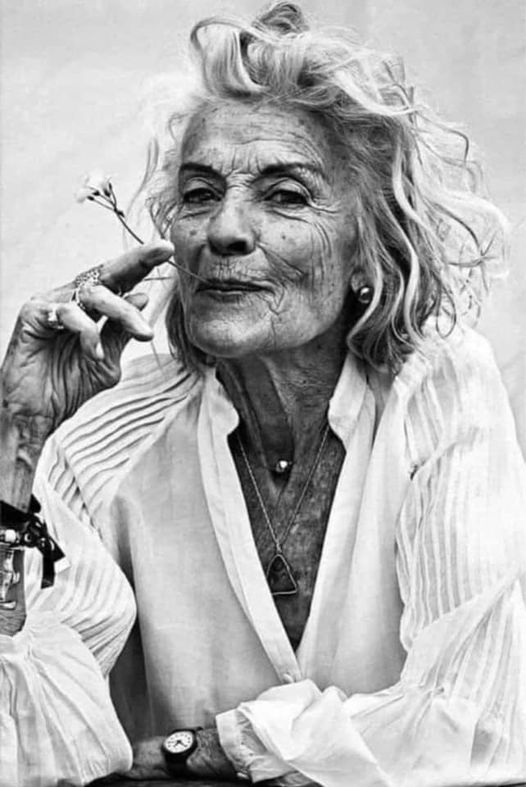 "Don't prioritize your looks, my friend,
they won't last the journey.
Your sense of humour though will only get better.
Your intuition will grow and expand like a majestic cloak of wisdom.
Your ability to choose your battles will be fine-tuned to perfection.
Your capacity for stillness, for living in the moment, will blossom.
And your desire to live each and every moment will transcend all other wants.
Your instinct for knowing what (and who) is worth your time, will grow and flourish like ivy on a castle wall.
Don't prioritize your looks, my friend,
they will change forevermore,
that pursuit is one of much sadness and disappointment.
Prioritize the uniqueness that makes you you, and the invisible magnet that draws in other like-minded souls to dance in your orbit.
These are the things which will only get better."
Image: Phillipe Vogelenzang
Here's to all the savvy women in my life and to you lovely, savvy women that continue to follow along when I actually do post a blog!! LOL….they were few and far between last year…May your year be filled with plenty of laughter and fun. Healthy and happiness to all.