What the h*** happened? I checked out of blogging for a few weeks and the whole world fell apart!!!
…and what's with the shortage of TP?
The world has certainly changed. You're either quarantined or in isolation. Steve and I have been self-isolating for the past 3 weeks.
I started making notes on how I am filling my days…I thought maybe I could share some routines with you. HAHA…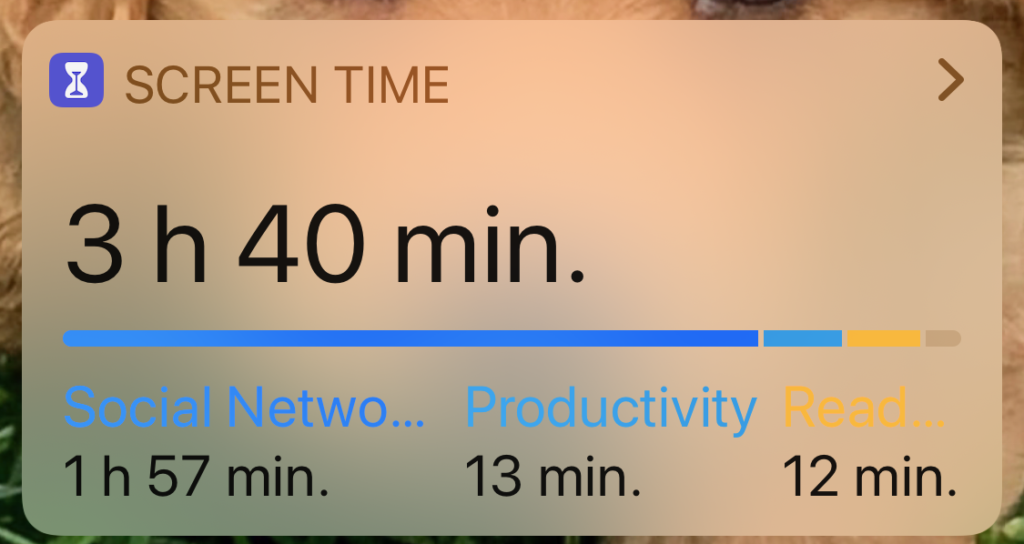 Apparently I spend most of my day online, texting on my phone and watching Netflix!!!….Have you ever checked your screen time on your phone? Cripes it's scary as of late!! If I leave my phone for an hour, I come back to 5348 missed text messages.
Admittedly my texts are a huge part of my day. Thank goodness I don't have to pay for texting… I'd be stone cold broke!! I have a number of fun daily chats going with various groups of ladies that make my days go by with some great laughs!!. …some of us have actually had some online Zoom parties. If you haven't tried it you should. It is a great way to have a cocktail with the girls or catch up with your family.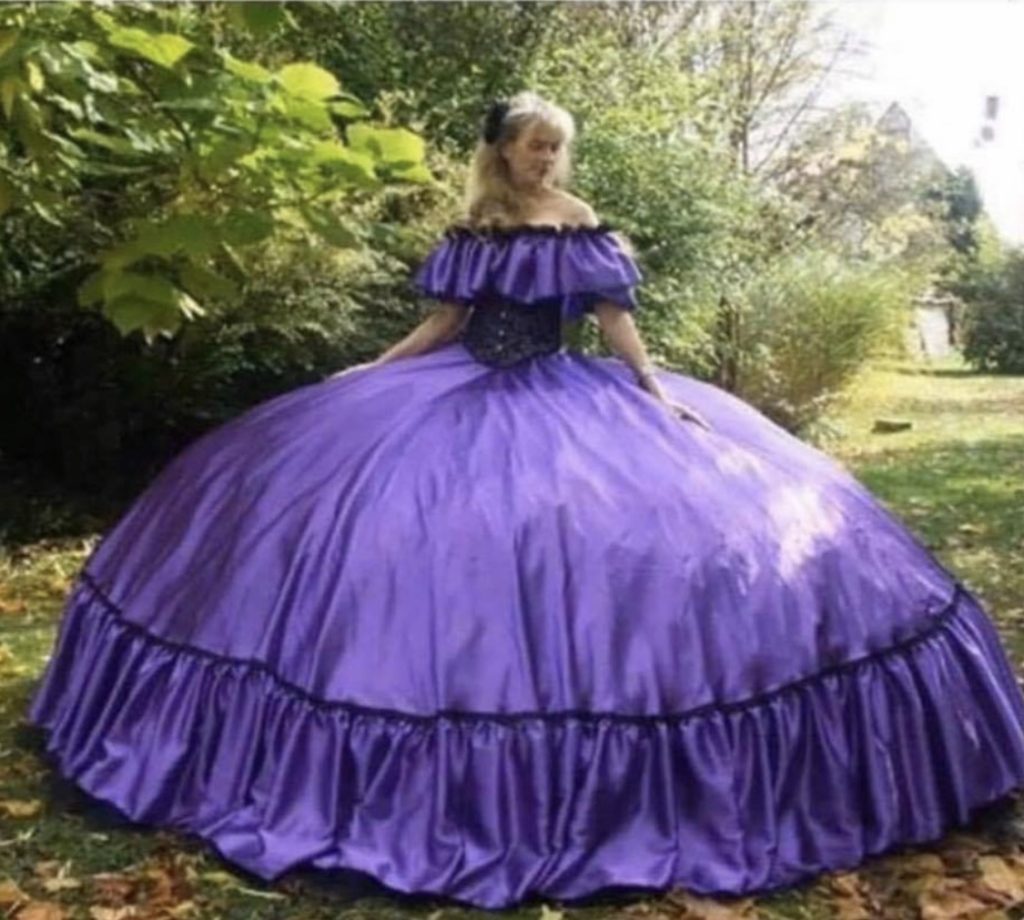 My new social distancing dress just arrived!
Our days are actually flying by. I know right? How can that be…we cannot go anywhere, everything is shut down, there is nothing to do. Except there IS plenty to do. Our days are full! In the beginning, it was about germs…I cleaned out every single cupboard and closet, just in case there was Covid in them!!!! I disinfected every single hard surface in the house. I swear when we get groceries delivered or order takeout…our disinfecting system is quite intense. Yesterday we were out with Tank playing fetch. On our way home, we ran into a friend and stopped for a chat…keeping our distance of course in the dress above…I let go of Tanks leash and he played around with his ball while we gabbed. When we were ready to go our friend picked up the leash and handed it to me!!!! OMG!!!! Get the disinfectant! Where's the Lysol wipes? I took the leash about 3 feet below where she had her hand, I immediately put hot soapy water with BLEACH into a sink and soaked it until I was sure there wasn't a germ to be found on it! Is that extreme?  After the pool guy comes I get the bleach out and bleach my entry gate! We won't even allow our gardeners inside the lanai and when I open my mailbox I do so with a paper towel. Are we becoming neurotic?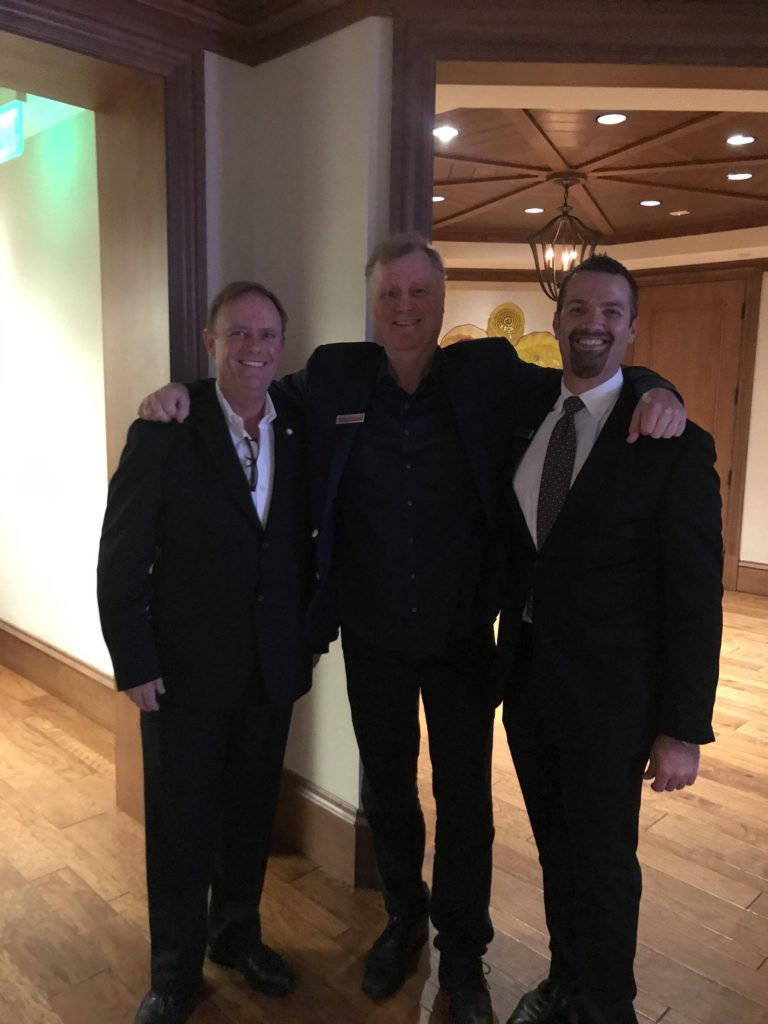 So what exactly are we doing to fill our days (in between my girlfriend chats)?… First of all, I never leave my community. I have left it once in 3 weeks! We are blessed to be so well looked after by our beloved Bonita Bay Club! We can order in ready-made food from four different restaurants all within,  as well as order our groceries. Our staff here has gone above and beyond anything, we could have expected. This photo is Steve and two of our managers. Bill on the left and Joseph on the right. Bill is our go-to guy. He is an amazing manager and now a great friend as well. We always look forward to seeing him at the club.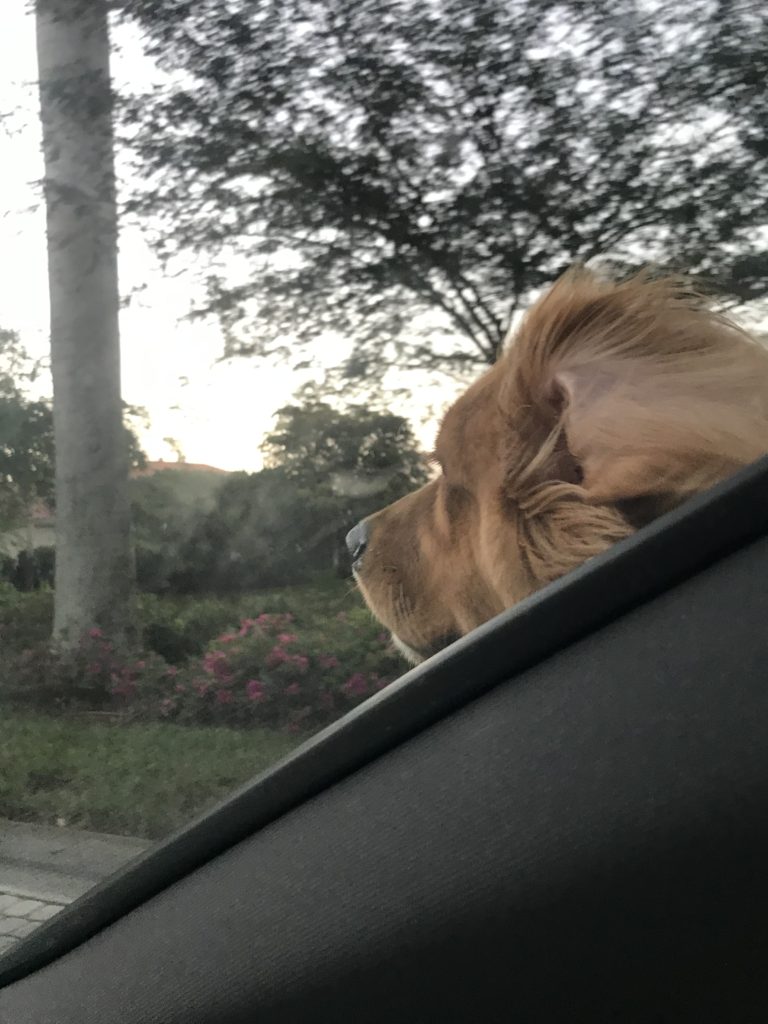 Being south allows us to enjoy some amazing weather while soaking up some Vitamin D. We spend a lot of time playing outside with Tank of course. He loves hanging out the car window. He brings a smile to everyone's face that we pass. He stuck his little head so far out there I was able to take a photo of him through the windshield of the car.  We ride our bikes and take a lot of walks. The lap pool in our community has closed down so I am now doing laps at home…our pool is quite small…so I figure I do about 941 laps a day! lol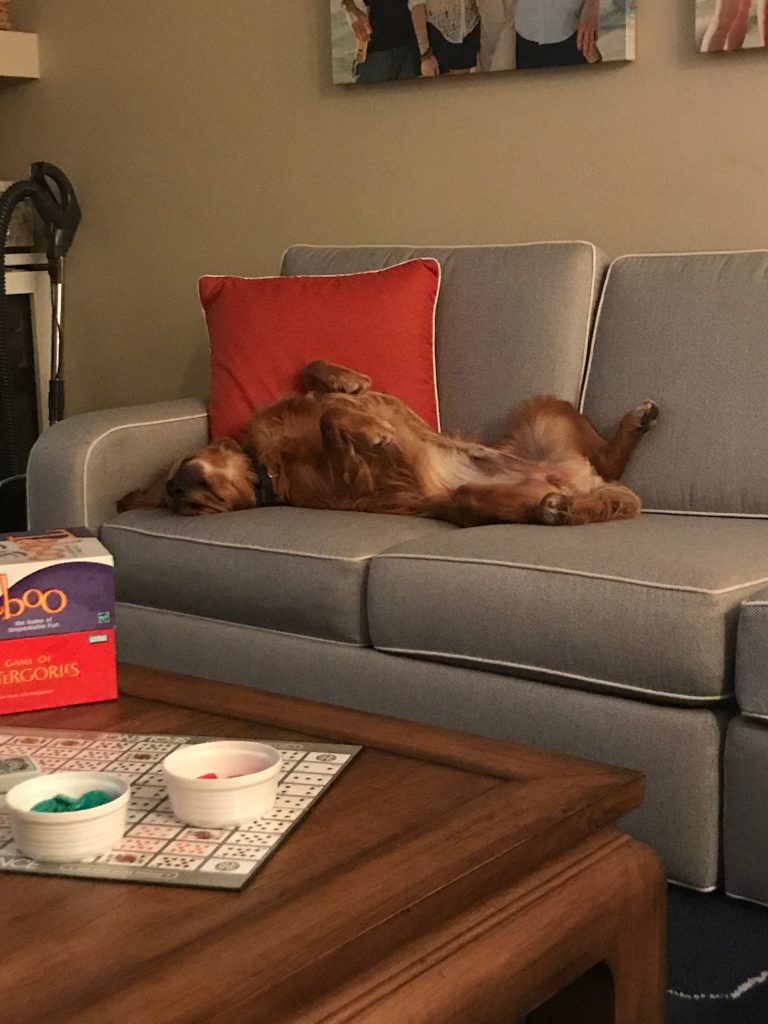 We are definitely a games family. We spend some quality time actually communicating and laughing while playing games like Sequence, Skippo or Gin! Tank sat out a few games in favour of a nap.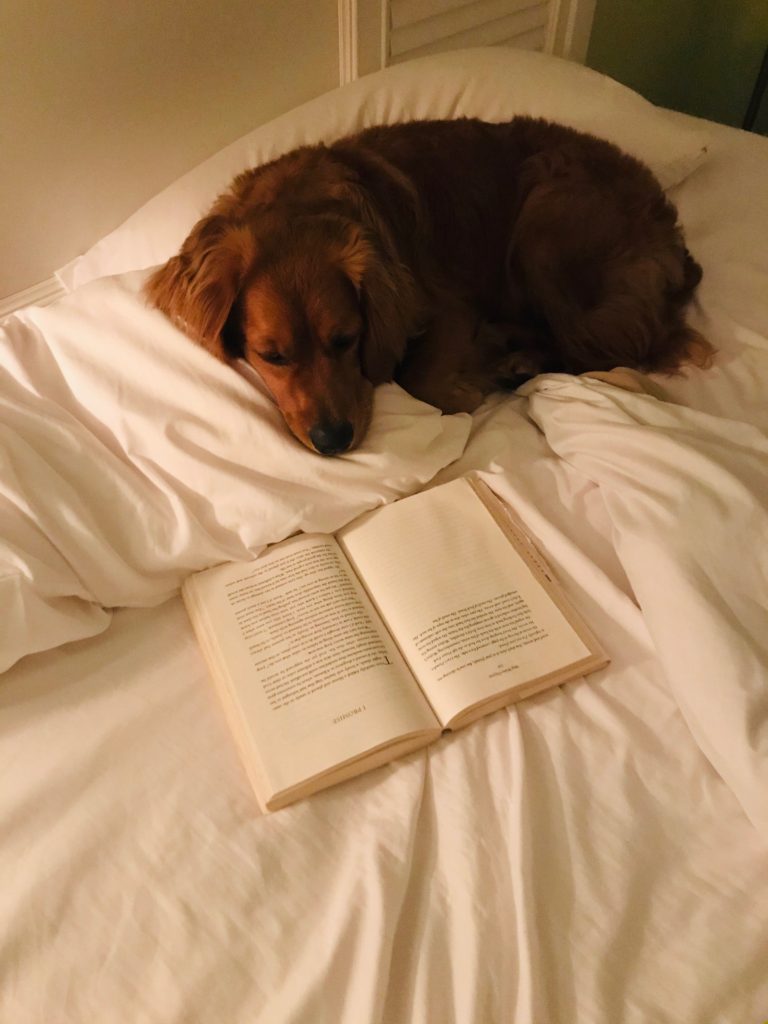 Steve is an avid reader!! He goes through multiple books in a week. I am hit and miss. I get into my 'reading moods' as he calls it. Lately, it is a hit!!! I have been reading a lot.  So far, these are the books that I have read. I was not disappointed by any of them.
Where the Crawdads Sing – Delia Owens  This book had me from the first page.
Steal Away from Home -Karolyn Smardz Frost  Beautiful story – escaping slavery in US through the underground to Canada.
The German Midwife – Mandy Robotham I had to keep reminding myself that this was a fictional story.
The Reckoning – John Grisham I love all Grisham books…easy to read and you know what to expect.
Sold on a Monday – Krista McMorris Part of this book took place during the depression….wow! Good story.
Chilka's Journey – Heather Morris Based on a true story, what an extraordinary young lady.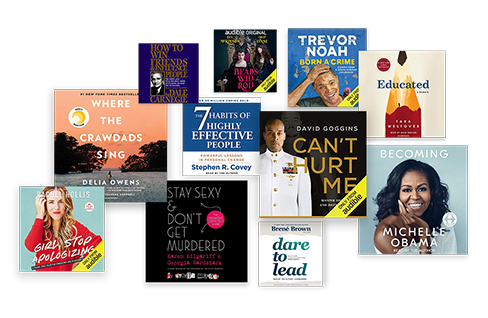 While walking or biking I listen to Podcasts…there are some great ones out there. If you've never tried one all you need to do is open Podcast on your iPhone and type any topic that you are interested in into the search bar. Voila…a number of podcasts come up. You can also listen on your computer through Spotify and Pandora. I am sure there are others too. So many people are out walking on their own or on a treadmill if you are under quarantine…podcasts and audiobooks are a great way to help you get through it.  I have an audiobook on the go right now called The Power of Purpose by Richard Leider. I finished listening to Small Great Things by Jodi Picoult.  I have learned that whether I am listening to something inspiring or a fiction book…I have to be moving about. If I am sitting still listening to it I just nod off….lol….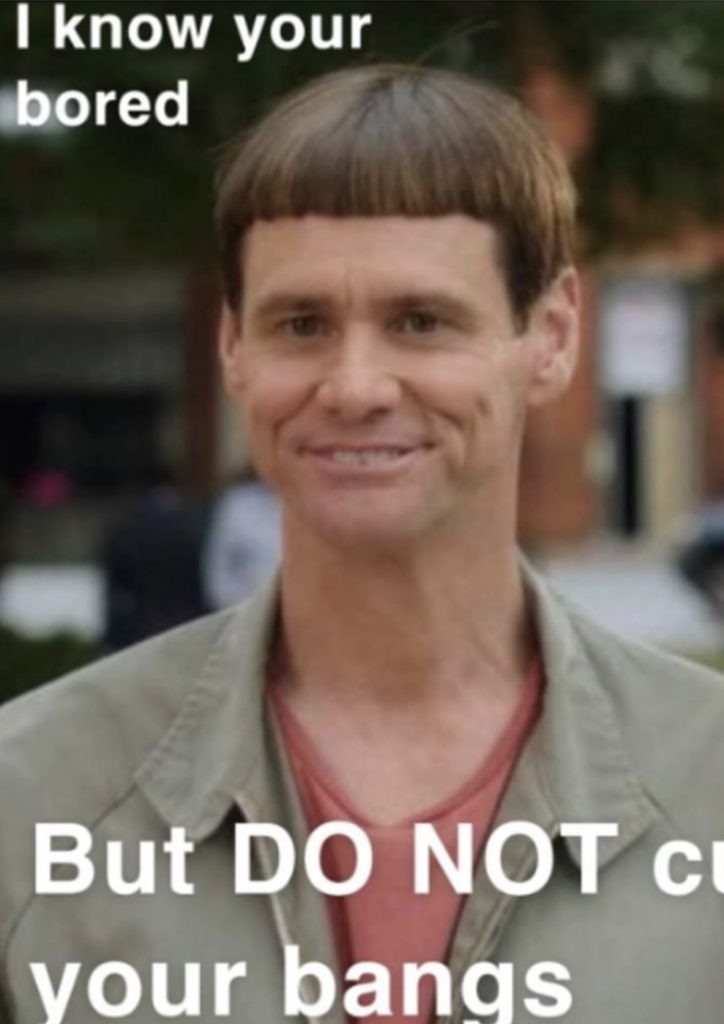 We might not be able to go to malls, theatres or gyms…but there is nothing at this point that cannot be accomplished online. You can go to church, read books, take free university classes, visit museums, have tea/cocktails with a friend (always the cocktail with me..it's becoming a thing) actually you can do an AA meeting online too. Not kidding! You can do yoga or pilates, learn a craft, play bridge. Go on a safari, learn to cook…name it! I bet you can find it online.
10 Fun things to do…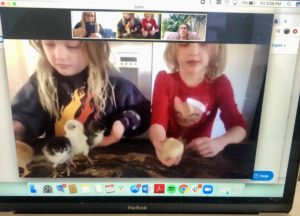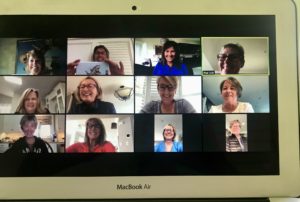 1- Set up a Zoom call, Face Time chat or Skype chat with a group of friends.  I've had three this week. One with Lauren, Maxine and the girls. As you can see the girl's hen had chicks and the girls are thrilled. They spend hours playing with them putting them in their Barbie Country Camper!! The other Zooms were with some girlfriends. We had a couple of birthdays to celebrate and were not going to let Covid spoil our fun!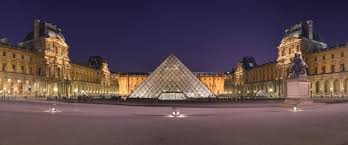 2- Check out some museums from around the world! Southern Living Magazine posted twelve museums for you to tour virtually. Check them out HERE from the comfort of your couch!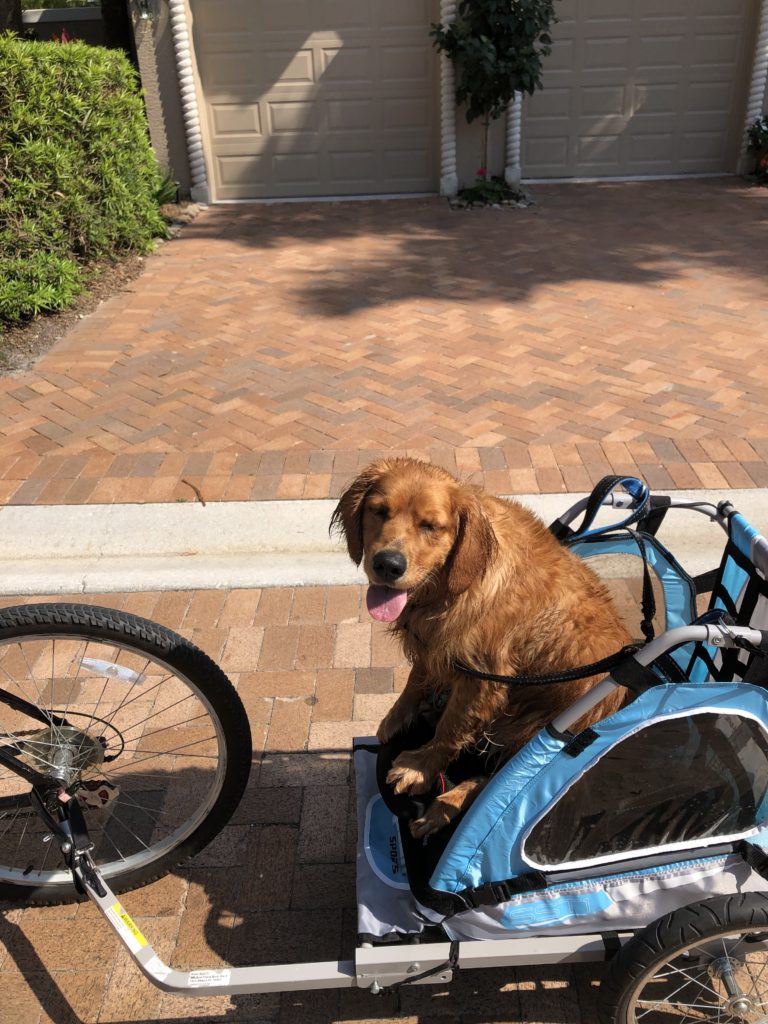 3- If you are able to you need to get out and enjoy some fresh air every single day! Walk or ride…rain or shine!!! Put on one of those Podcasts or audiobooks and enjoy! Fresh air actually strengthens your immune system making a healthier you! Be sure to practice safe distancing…maybe get yourself a dress as above.
4- GIVE….Please don't forget about your local foodbanks especially right now. Most food banks will pick up. You don't need to worry about going out. Next time your order your groceries online please consider ordering some non-perishables and leaving them on your doorstep for pick up.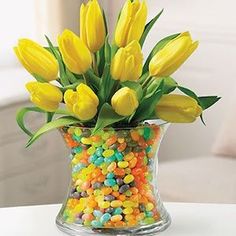 5- Easter is coming. Go online and learn a craft. Pinterest has no shortage of crafts and DIY ideas for Easter and spring. I did this one on Valentine's day. Put a smaller vase inside the larger vase and fill the space with jelly beans. Place the flowers inside the smaller vase.
6- Clean your computer! I had saved the museum post specifically for this blog but of course I forgot where I saved it. I started searching my computer and realized what a hot mess it was! I spent about two hours cleaning up old files and getting rid of duplicate photos and such….and low and behold I actually came across the post I was looking for!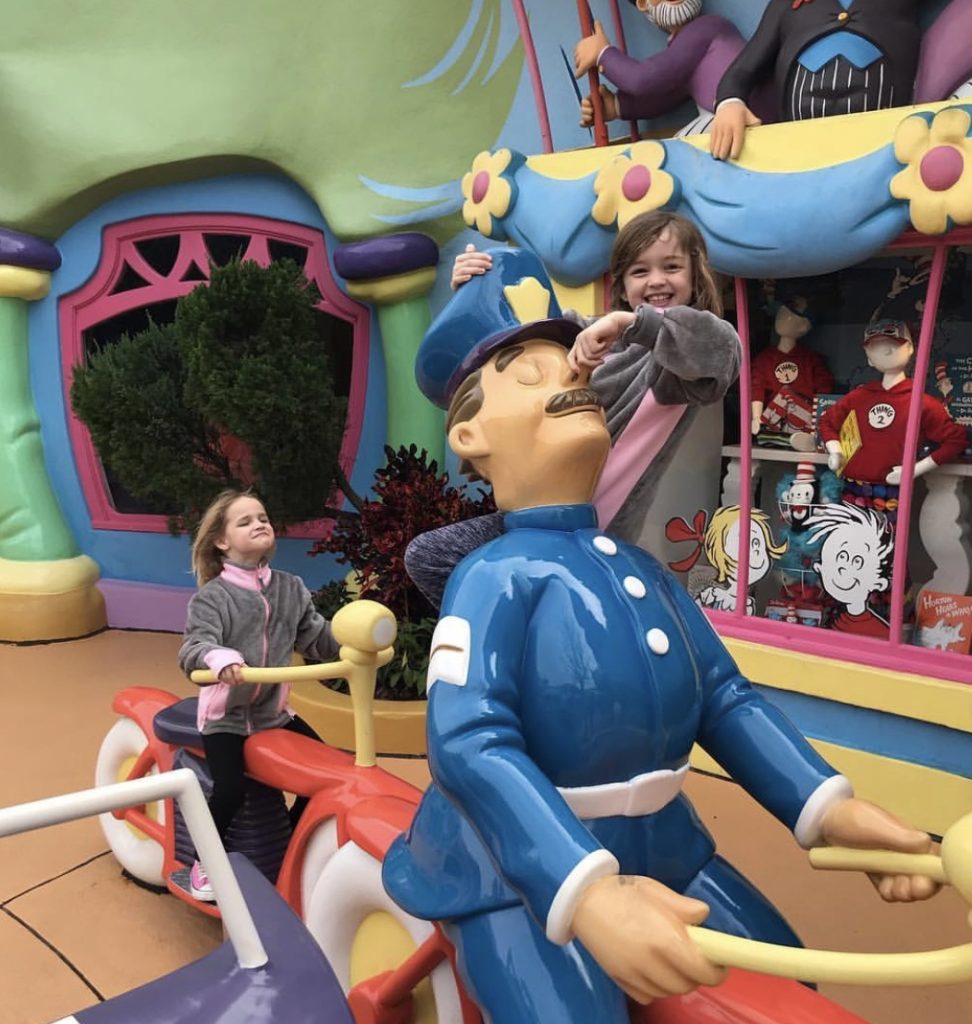 7- After going through so many photos it got me thinking….it's great to look at all these photos of my kids, grandchildren, friends and even pets…but I am the only person that gets to see them! I am going to start making books online of photos to leave out on my coffee table and maybe make some duplicates for the kids to have and enjoy! Has anyone done this? Can you recommend one? Leave a comment below!!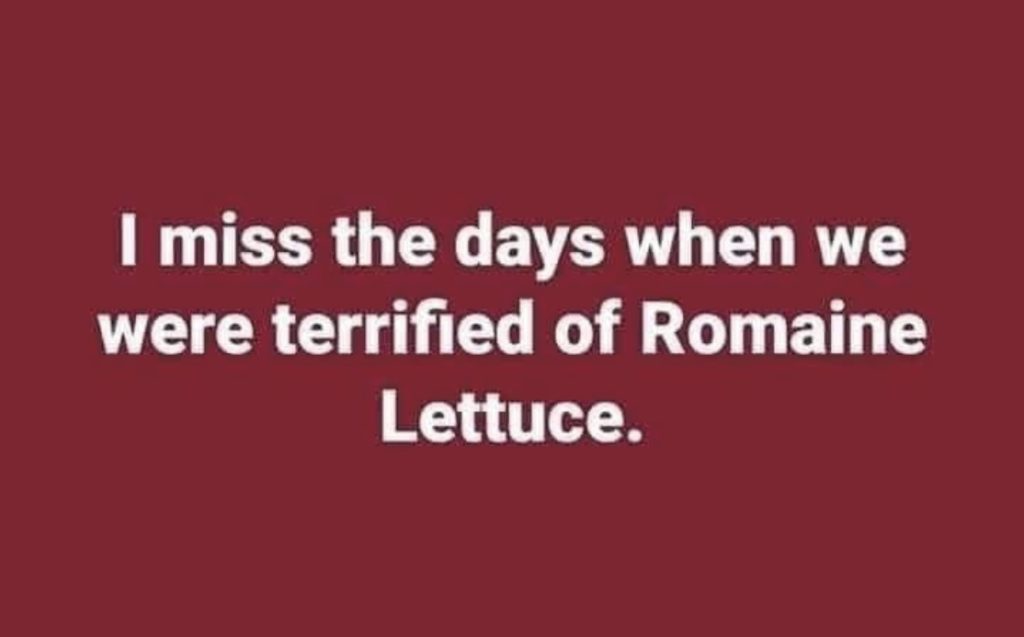 8- Cook or bake something. I asked some friends to share some simple and easy go-to recipes using things we may already have in our pantries. Check out this recipe from my friend Sue for salmon cakes HERE.  Give them a try and let me know how you liked them. Do you have a fav? Let me know and as the weeks go on I'll keep sharing them with you.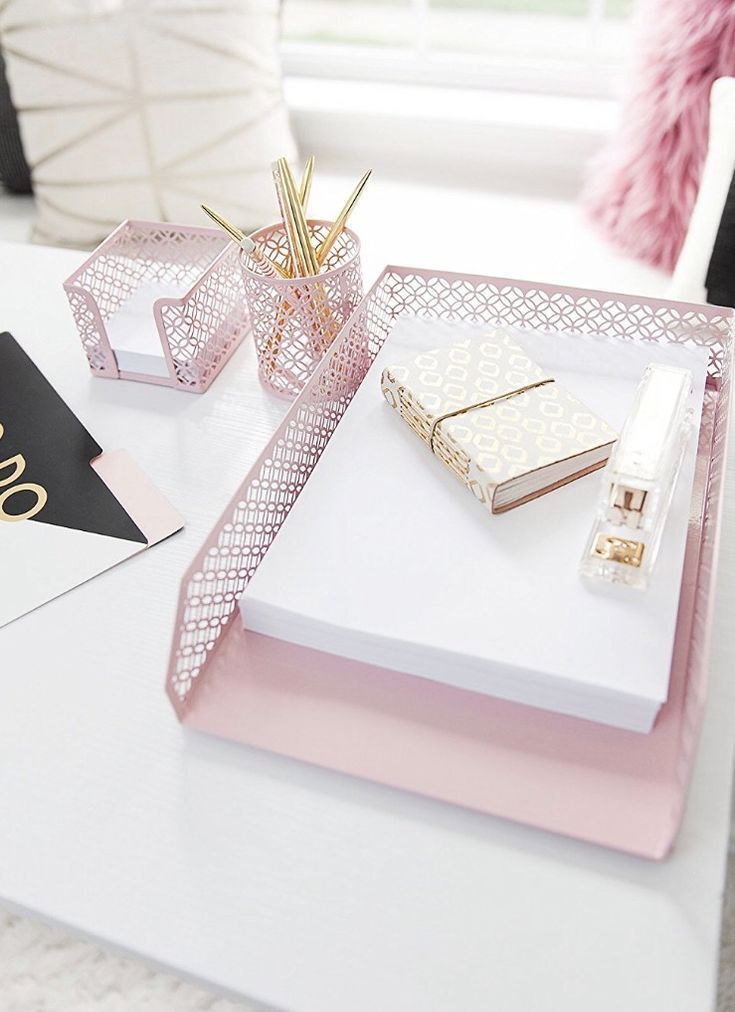 9-So far I have posted mostly fun things to do…now…maybe not so fun but you will thank yourself when it's done! Clean out your desk and old files!! In Canada, we only have to go back 7 years. Anything you have in your archives before 2013 can be purged. Staples is offering curbside pick up. As a kid, I loved back to school shopping. I loved to buy everything matching and anything cutsie that I could get my hands on. I am still like that. I love fun file folders, stick it notes, paper clips with shapes on the end. It makes me so happy to open my desk and see that I have backups on everything…lol…staples, tape, markers, the list goes on! Playing office and getting organized is a perfect afternoon for me. Yup…loser!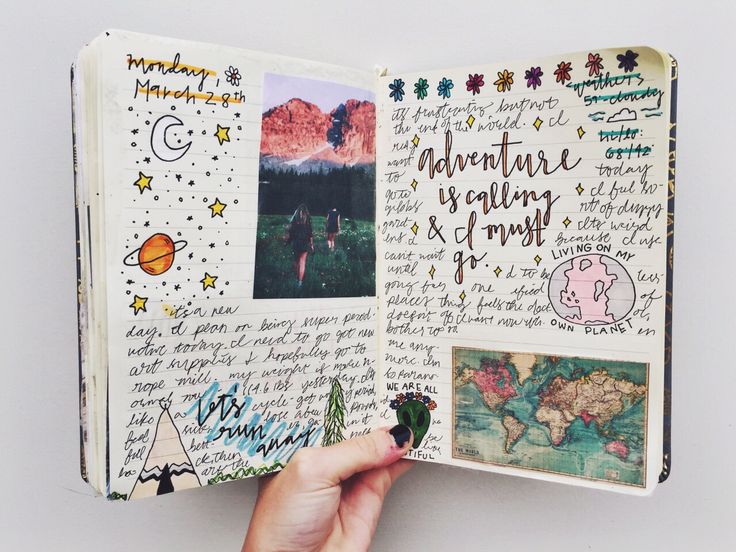 10-My final suggestion is to start a journal. Order a beautiful journal from Staples and just start writing. Journaling is a very personal journey. So let your imagination be free. Try to write a poem or a memory from when your children were little and did something funny or cute…once you love how it's written you can incorporate the story into #7 above. If you are more artsy you can sketch pictures…HAHA, you should see my journal. I have half-written poems, stories I've started and have even tried to sketch a few things…lol…the point is to have fun with it, after all, you are the only one that is going to see it.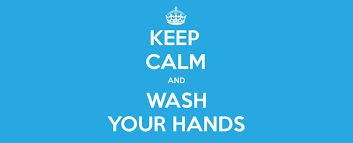 I'm working on a couple of more blog posts for you. I hope you are going to enjoy them. Until then…keep your distance and stay safe. xo