Having friends or family over for Hallowe'en dinner? Once the decor and your costume are done…dinner is next.
It only makes sense for guacamole to become 'puke' (sorry), hot dogs are fingers and intestines, ribs are …well, ribs.
I had a lot of fun coming up with spooky/gory ways to serve our Hallowe'en dinner. I hope you enjoy this post….it's mostly photos…to make up for my last boring TO DO list for my Snowbird friends.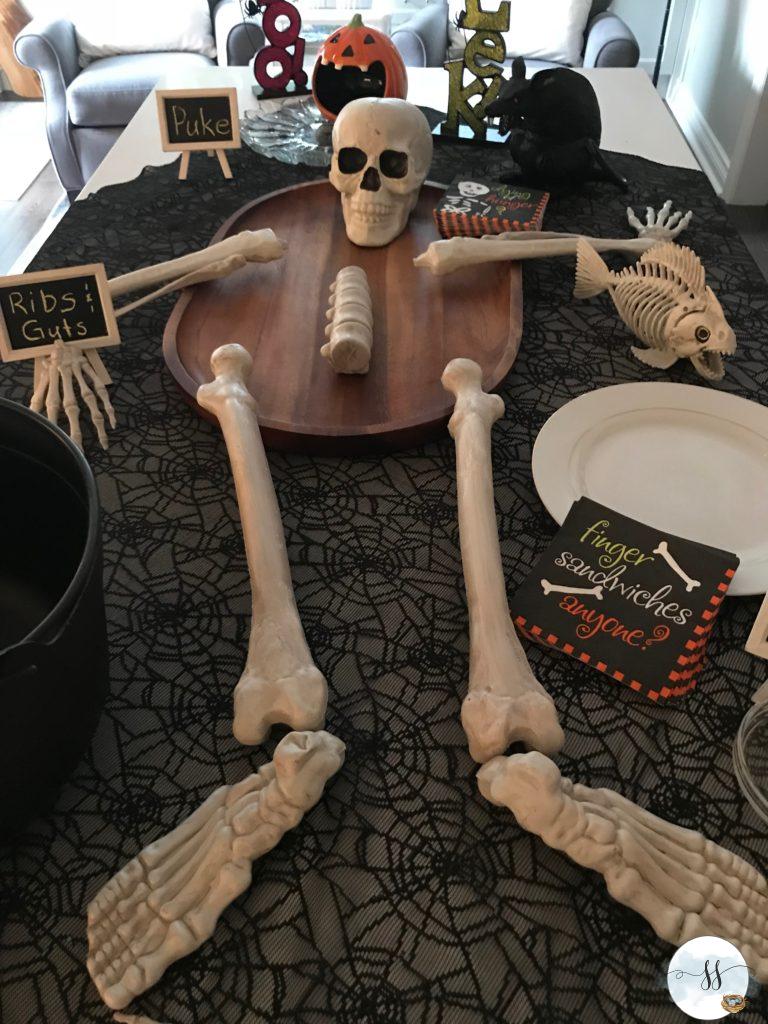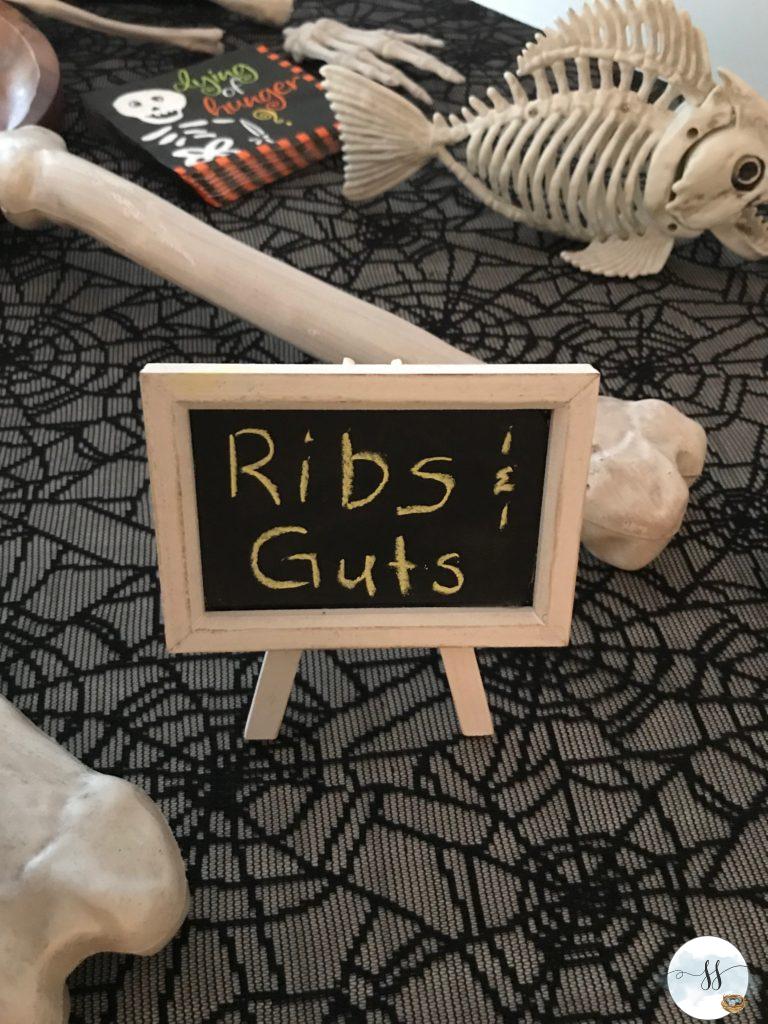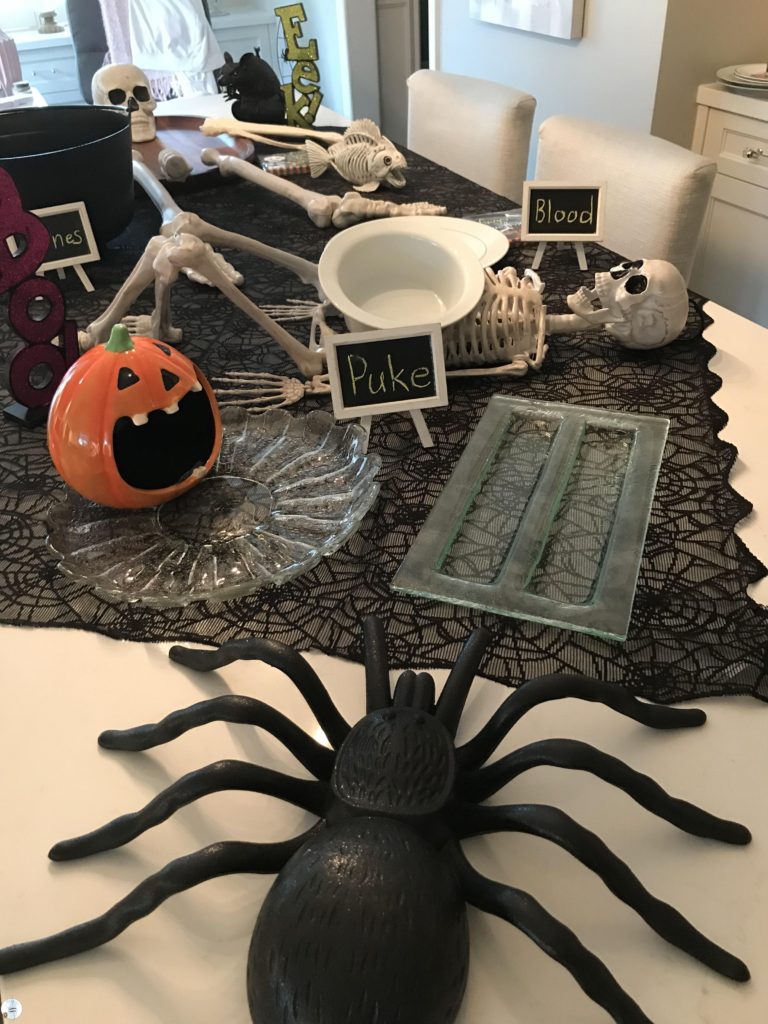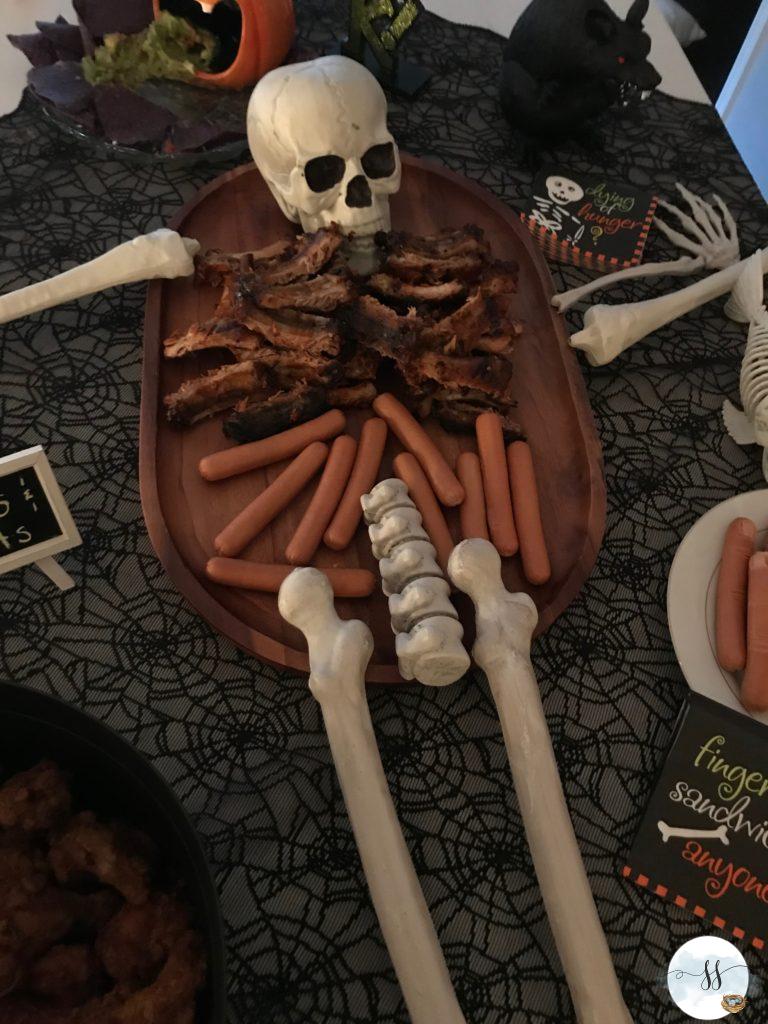 This could have looked so much better…I was going to set the ribs neater but with a hungry family waiting to dig in there was no way that was going to happen. As for the intestines; I think linked sausage would have looked much better but this guy was an afterthought. I found him last minute. The ribs were originally meant for the bowl of bones and the hotdogs were leftovers from the fingers….but oh well….I think it turned out quite fun. The kids from youngest to oldest got a kick out of it.
For the fingers, if you ever decide to make them…use a small knife to cut the nails out before cooking as well as making a few slices into them for the knuckles.  I served a bowl of blood beside them but you could also squeeze blood over top of them (if everyone likes ketchup).
Because I used the ribs for the ribs of the skeleton I ordered some TJ's chicken wings for our pot of bones….and any followers from the GTA know how good these wings really are!!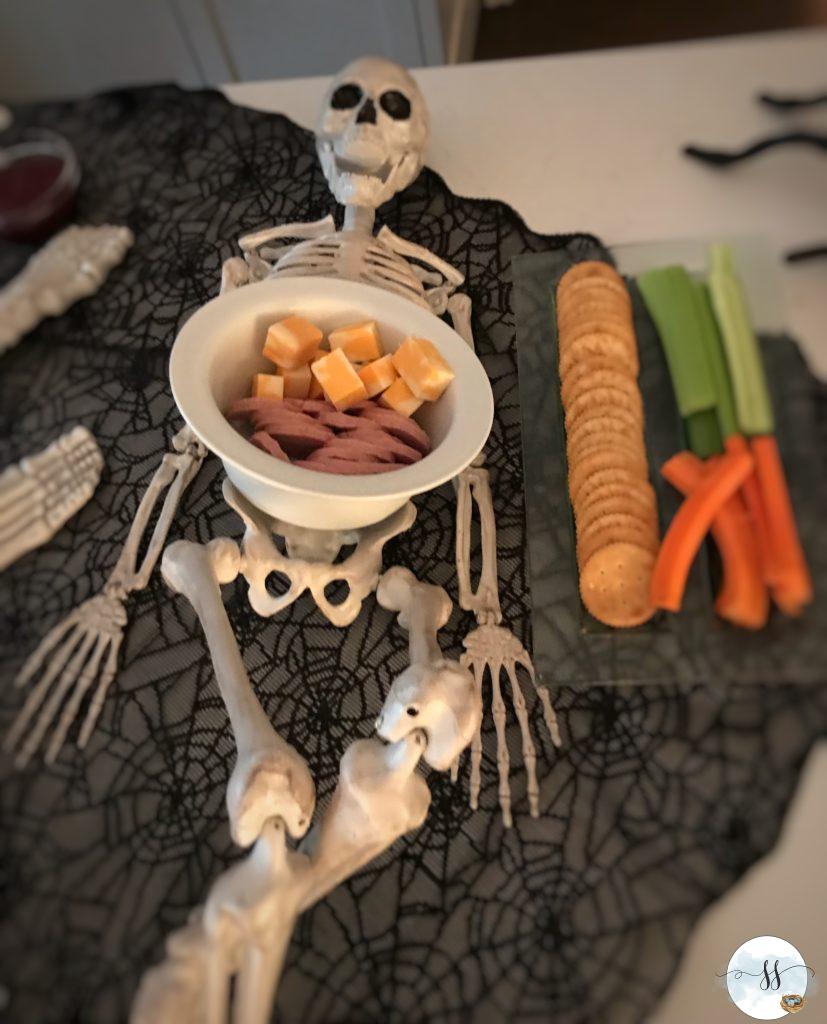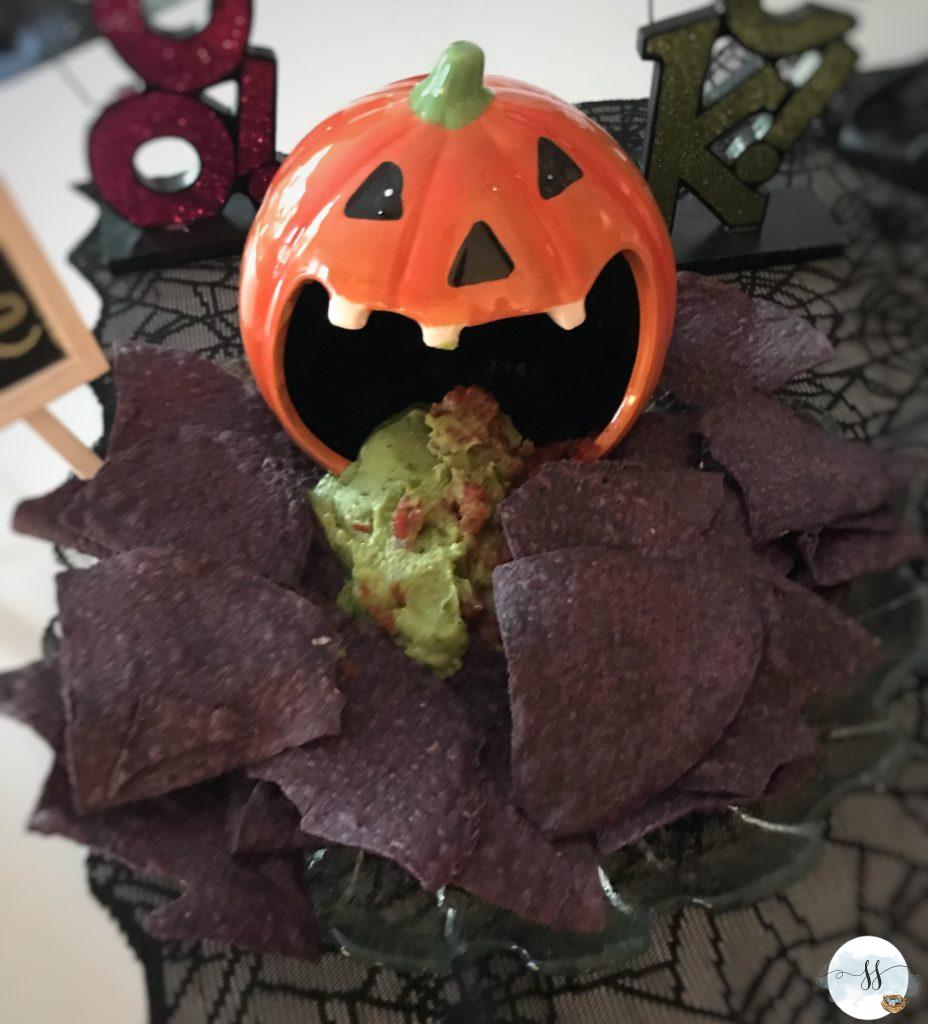 We devoured the guacamole dip before we even put this together…but you get the point. This would be simple to do if you were just serving some nibblies.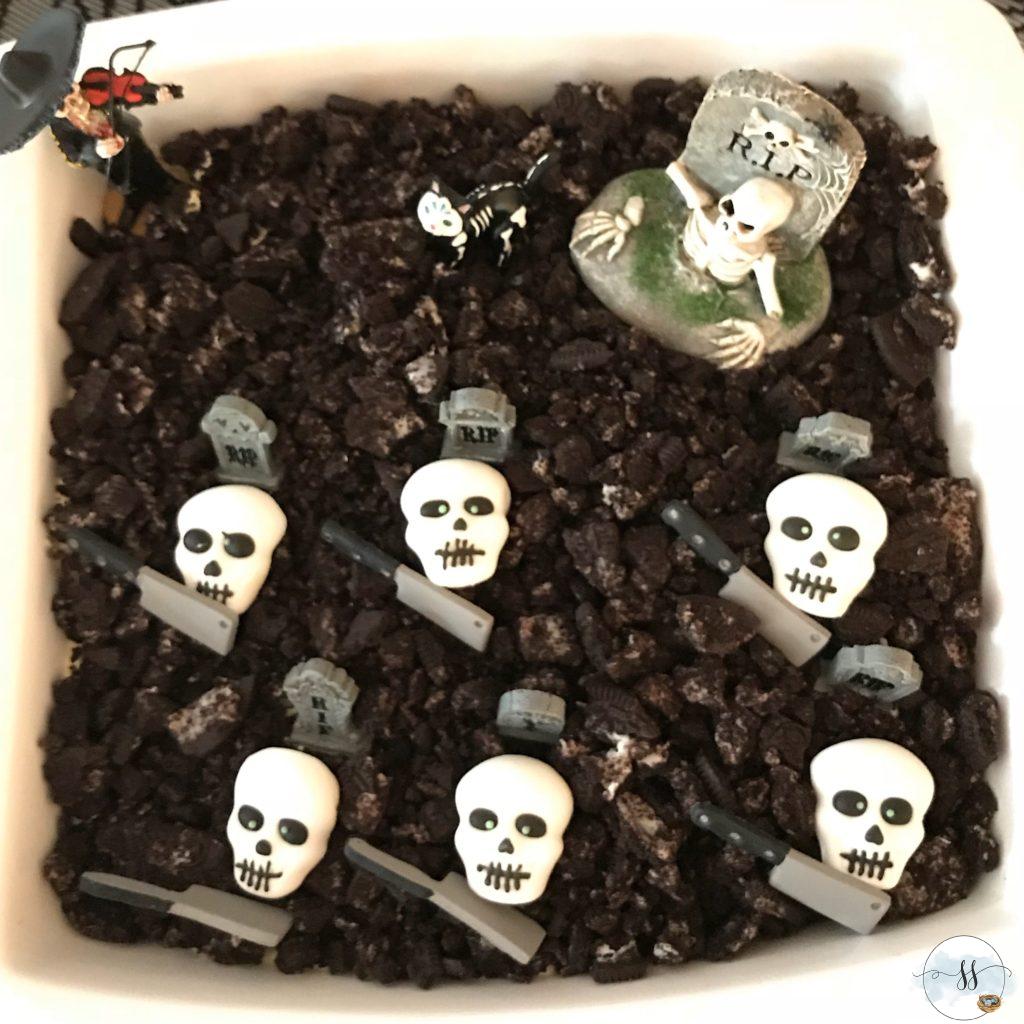 Dirt Dessert is a family favourite ever since Aunt Sherri made it for Andrew's birthday. Typically we serve it in a flowerpot with faux flowers growing out of it surrounded by gummy worms. This dessert made a perfect graveyard.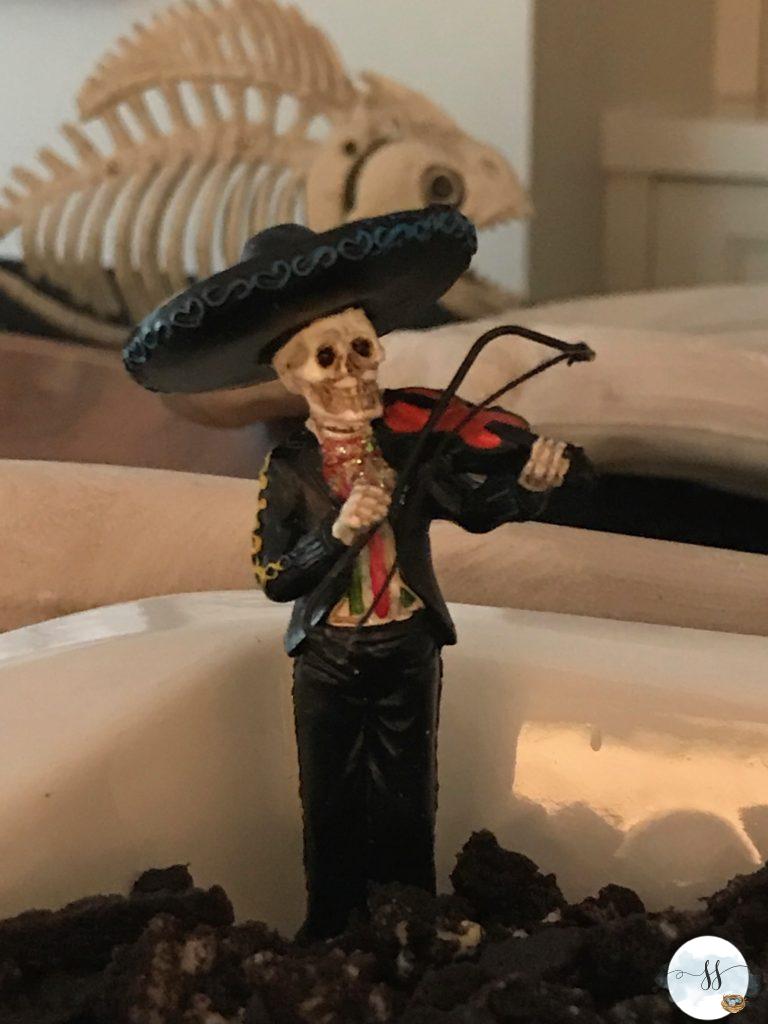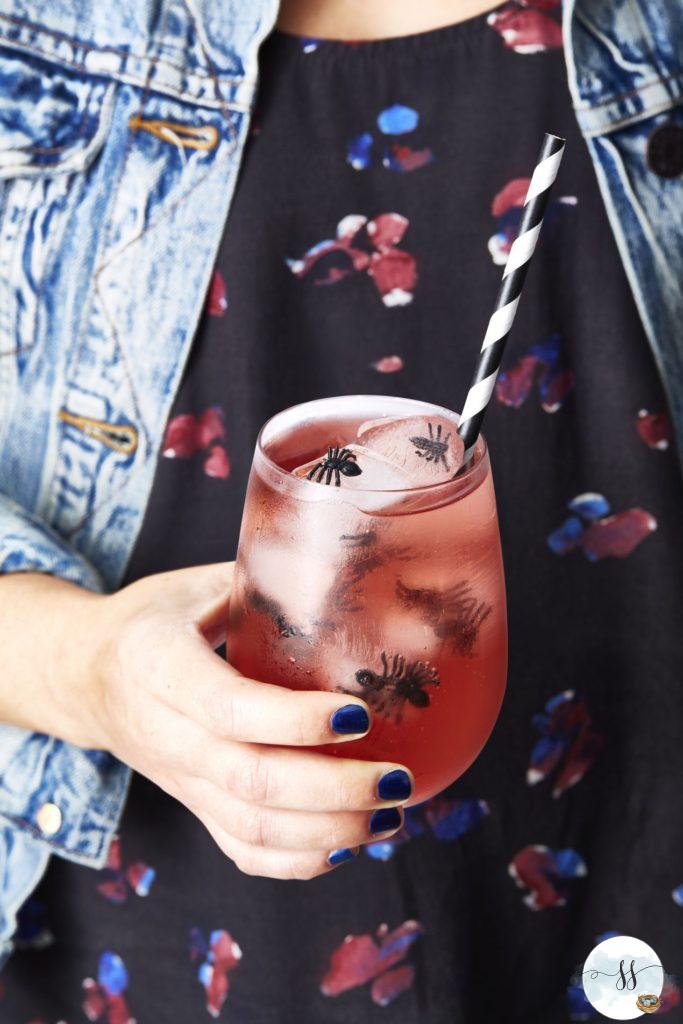 Pomegranate Poison Spritz
The Good Housekeeping Test Kitchen
Ingredients
1 1/2 oz. 
(3 tbsp.) vodka
Combine vodka with pomegranate juice.
Pour over ice and top with seltzer.
Halloween is a whimsical and imaginative holiday. Tiny ghost and ghouls walk the streets, requesting candy at every house, and carved pumpkins sit next to many front doors. It's a holiday that really embraces creativity and fun, but it also has a serious side.
There are actually a number of laws surrounding Halloween in different areas of the United States, check out some of the most intriguing ones and the reasons behind them.
From LAW-DEPOT BLOG
1) Walnut Creek, California: It is illegal to wear a mask on Halloween without a permit.
This law was created to cut down on robberies and other illegal incidents during the holiday. Requiring a permit encourages people who are legitimately dressing up on Halloween to do so legally, while anyone who does not have a permit may be targeted as someone hoping to cause trouble.
2) Bellville, Missouri: If you are over the age of someone in the eighth grade (about 13 years old), you are not allowed to ask for candy in public.
This law was put in place by Bellville's mayor, who believes that Halloween should be restricted to young children. Although many seem to follow the rule regardless, it still takes a little fun out of the season for those who are young at heart and who want to participate in the night's candy collecting.
3) Rehoboth, Delaware: Anytime that Halloween falls on a Sunday, it must instead, take place on the preceding Saturday, October 30th.
The law was created to ensure that Halloween never takes place on a Sunday. Rehoboth also has a law that specifies that parents or guardians will not let their child (or any other children under their care) peruse the streets with the intent to cause trouble.
They also only allow trick-or-treating for anyone over 14 from 6pm-8pm on Halloween.
By creating these laws, the city hopes to reduce any of the tricks associated with Halloween, since if you're found breaking any of the laws you may be fined up to $150.00.
4) Dublin, Georgia: It is unlawful for any person over 16 to go out in public on Halloween wearing a mask, sunglasses, hood, or any other type of accessory that covers the face.
This law is similar to others in that it was put in place to reduce the amount of mischief that happens on All Hallows' Eve. While its intent is just, it might make it less fun for parents who want to dress up as they escort their children to different houses.
Although, if they are just handing out candy at home, there's no issue.
5) Alabama: If you want to dress up as a priest, nun, or rabbi on Halloween, you better think twice: it's illegal.
Breaking this law could get you arrested and fined, which may mean up to a year in jail along with up to a $500.00 fine. Reasons for this law are unclear, but one can assume it stems from wanting to avoid the disrespect of having religious representatives haunting the streets on Halloween night causing mischief.
6) Hollywood, California: Silly string is not permitted on Halloween night.
The reason being that its usage was a bit out of control at one time and cleaning it up after the fact became a big ordeal.
7) Merryville, Missouri: Women are not permitted to wear corsets.
This law is not related to Halloween, but it's a good thing to remember when planning out your costume.
8) Alabama: It is prohibited to wear a moustache that may cause people to laugh in church.
This law is intended for fake facial hair and is currently not enforced, but its origins are unknown. If you do happen to be attending church on Halloween in a moustachioed costume, make sure you won't get in trouble for it, especially if it's amusing.
Today, Oct 30th is mine and Steve's 26th anniversary of our first date….time sure flies by! All the years we took our three kids out trick or treating…and now it's all about Savannah and Lilah dressing up in their sweet little costumes knocking on door after door:)
Leave a message below and let me know you popped in to read the blog. Happy Hallowe'en everyone.