Boredom!!
It happens even in Florida!
To the best of us… to the busiest of us!
Even to those with four paws and a snoot!
We all seem to have our morning events and routines… Pickleball, tennis, bike ride, golf or gym time…and then what? Nap? Read? What do you do to fill the rest of your day? 
Be Prepared!
Be ready for boredom and tackle it head on.
The easiest way for me to be prepared for 'boredom' is to make a TO DO list. I then follow up with a list of items I need in order to make this list happen and then I plan a shopping day. Go alone or with a friend  Sharing this idea with a friend lets you tackle your list together, all while having fun and catching up on the latest gossip. Stop for yummy coffees or even an afternoon sip of somethin'. I'm in Florida….we are always sippin' on somethin' 
Make if fun
Boredom happens at the most in-opportune time doesn't it? (Eyeroll) 
You want to tackle that recipe but you don't quite have all of the ingredients to get it done.
You have been wanting to paint that old chair in your garage but you never did pick out a paint colour.
You want to start your indoor seeds for the spring but you don't have cute little containers to put them in.
You want to make your own body scrub but you don't have the essential oils!
It's all about being prepared! We are sort of procrastinating our inevitable bouts of boredom! I am guilty of this…what about you? When you are crazy busy do you ever say to yourself "Oh, I wish I had time to do this or that?" This is where to start with your preparedness! I like to sit with a tea and make a list of these things I was wishing I had time for because these are the things I should be doing when boredom sets in. 
…Paint front door, fill the small back garden, make spring wreaths for gates, sew pillows, sew curtain for cabinet area, arrange plates on wall, wallpaper bathroom, paint dresser in guest room, organize photos, DIY laundry soap….this is my actual list.
The only way I am going to accomplish any of these jobs is to get everything ready to actually do them. Next time I 'have nothing to do' I will look at my list and decide which job I have enough time to do. If I have everything ready and labelled in pantry or the garage, I get the job done!
Example- One of my Projects…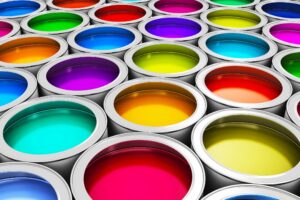 PAINT FRONT DOOR
Go to Ben Moore and make final decision on colour/purchase  – this is proving to be the hardest part. I can't make up my mind!

Primer

Sandpaper

Paint scraper

Drop cloth

Extra paint chips for future reference

Painters tape
I'll put all of the supplies into a box and the next time I am bored I will be all set to do the project.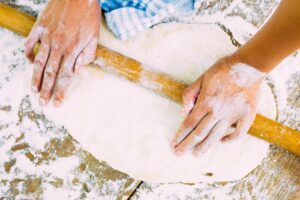 We all have that recipe that we've been itching to bake but never seem to have what's needed in the pantry. Make your list of ingredients. The next time you are grocery shopping pick up these extra items. If you have what you need stocked in your pantry you are way more likely to try out your new recipe!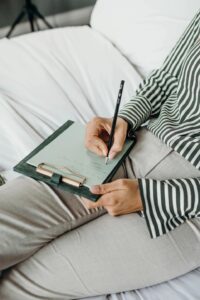 Sometimes just having a To-Do list of fun things to do is what you need! Go to coffee shop around the corner, hit up Boca Bargoons in Ft Myers's,  try that new bar…hmmm, I am sensing a theme in Florida! LOL….maybe you just need to add 'walk on the beach' to remind yourself that this something you've been meaning to do but haven't had the time. 
How many times as a young mom did you hear the inevitable "I'm boooooored"?…and  couldn't you come up with a number of things your kids could be doing? We need to practice what we preached back in the day and remember our Girl Guide motto to always be prepared so that next time you are bored or faced with an unexpected rainy day, you will be at the ready to tackle a project!
Jane Adam's was no plain Jane! She was a feminist, suffragist and a peace activist. She favoured a lifetime commitment to social reform instead of marriage and motherhood. The 1931 Nobel Peace Prize was awarded jointly to Jane Addams and Nicholas Murray Butler "for their assiduous effort to revive the ideal of peace and to rekindle the spirit of peace in their own nation and in the whole of mankind."