I tie one on every day…don't you?
You don't?…
You should!
Does anyone other than me still wear an apron?
I had some guests for dinner the other night and the first guest to arrive, a young 30-something lady, caught me in my apron and commented "Hey Mrs. D, I didn't know you wore an apron…I didn't know anyone still wore aprons"
I have a collection of them!… I use to keep them hidden in my drawers for fear of my friends seeing them and thinking I was living in a different era or I was a closest-case Stepford Wife!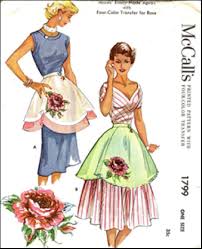 I explained to my young guest that while the main reason we wear aprons is to keep splash and splatter from our clothes…it is so much more than that!
I use it to dry my hands throughout the day or as oven mitts while removing hot pans from the oven.
It is perfect for drying tears, wiping runny noses or cleaning a skinned knee…not to mention that it's a great place for a little one to hide behind while being shy.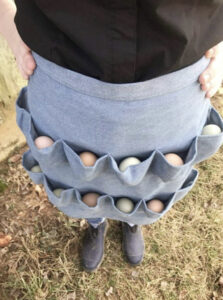 My daughter-in-law uses one to cradle freshly laid eggs from the hen house to her house. It can be used for hauling some freshly picked veggies in from the garden too.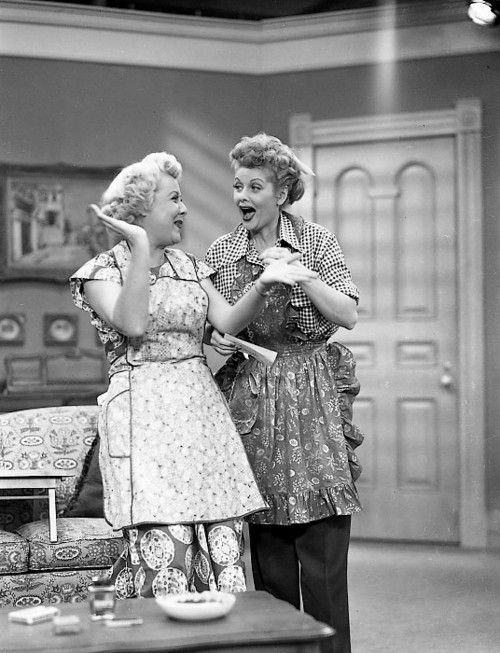 It cleans up spills in a jiffy. Who needs a Swiffer duster when unexpected guests arrive? An apron can dust and shine in seconds flat!
A great apron has a couple of pockets…one for all the odds and sods you pick up throughout the day and the other to hold a few treats for when the kiddies stop by.
They tie for a reason…no snaps or buttons to pop. Our aprons don't judge. …if you want to eat that extra piece of cake, our apron is happy to hang out and catch a crumb or two. If my apron could talk…..
As we ourselves age so do our aprons…so full of wisdom. Witness all of our ups and downs, failures and successes. Not unlike ourselves they even get permanent lines and age spots. Yes, just like a fine wine our aprons only get better with age.
If you dig deep into the recessed corners of your apron's pockets, you might find what looks like a piece of lint, when actually… it is accumulated memories all rolled into one soft gentle piece of fluff.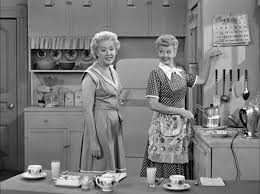 For me, an apron is full of warmth and a feeling of home. Given all the germs that accumulate on an apron throughout the day….I never caught anything from my mom's apron other than love.
So go ahead….tie one on!
I won't tell 😉
~~~~~~~~~~~~~
I have been embracing a 'plant-slant' cuisine as of late. This is one of my new favourite super easy and flavourful recipes.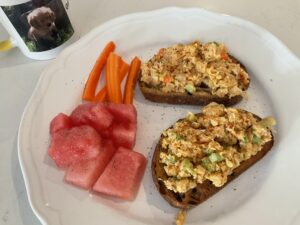 Mashed Chickpea "egg salad"
Ingredients
1 can (15 oz.) chickpeas (garbanzo beans), drained and rinsed 1/4 cup or so hummus
1 – 2 tablespoons mustard (stoneground or dijon)
1/2 cup celery, sliced
1/2 cup carrots, diced 
1/4 – 1/3 cup scallions, sliced 
sea salt & cracked pepper, to taste dash of garlic powder
juice of 1 lemon, optional paprika/smoked paprika, garnish
Instructions
• Drain and rinse your chickpeas, place in medium size bowl and roughly mash with a fork.
• Add the remaining ingredients and combine. Add more hummus if you like it creamier and taste for seasoning.
• Serve on whole grain bread (such as Ezekiel), a bed of leafy greens, or scoop up with sliced vegetables like cucumbers, bell peppers, celery sticks/carrots.
• If hummus is a little thick, add about 1-2 tablespoons of water.
Enjoy 😋