Would you like to know the easiest way to find your decorating style?
How many of you have decorated a room only to look at it and hit yourself on the forehead wondering what you were ever thinking of? 
I have done so too many times to count. Way, way back in the day I had decided I was going to paint our dining room dark blue! My decorating style was all about dramatic design back then. I bought ALL the primer and paint that I would need. $$$ I started rolling it on and immediately I knew I had made a mistake. Steve insisted it was a good colour (probably didn't want me to repurchase paint LOL). I continued painting most of one wall. Joe, my first husband was on his way over to pick up the kids. As soon as he got there I dragged him in and asked for his opinion. He could see I had bought all the paint. He said he didn't like the colour at all and understood my frustration….as he happily walked out the door with all of my paint!!! I think I was had!!!!
Let's start with the right decorating colour.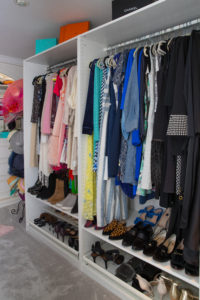 The first thing you are probably asking yourself is "where do I even start?" A good place to start is your closet…I know right? Why your closet? Your closet says so much about what colours you are comfortable with. It's the colours that you wear day in and day out. Some of you might be thinking…well my closet is mainly black. Then you are probably comfortable with grey which is a great neutral starting point. BTW… If you missed my blog on closet clean-out you can see it HERE
My closet is Black, blue, white and pink, with the odd pops of bright coloured clothing! Canadian Club was predominantly blue and white with a pop of orange. I loved everything about it. The Corner House is fairly neutral but with pops of blue in the main rooms and unexpected pinks and brighter colours in the kitchen. 
What about decorating styles and decorating trends?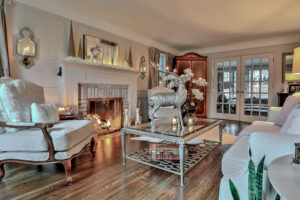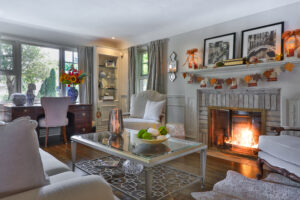 What about trends and styles? Your closet!! What are you comfortable wearing? What styles are you drawn to? My closet has a lot of traditional clothing mixed in with comfy cozy. I would use both of those words to describe my home decor as well. Traditional, comfy-cozy. (IMO)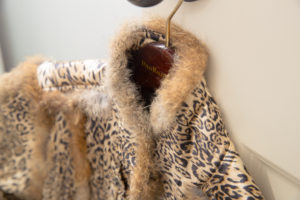 Does that mean you can only stick with one style? Absolutely not!! Sometimes when I am shopping I will see something super funky and fun to wear. If I love it I'll buy it and add it to my traditional attire…but I wouldn't buy so much of it that it would change the style found in my closet. When determining your decorating style for your home you can take the same cue. Adding fun trendy pillows or occasional chairs may be all that you need. If you are all about trendy and funky then I am probably very jealous of you!!! You are the ladies with all the flair!!! LOL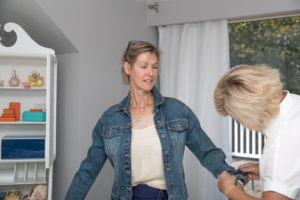 Take the time to get to know your style. What colours, styles, trends, fabrics and patterns are you drawn to.  Know that before you make decisions on how to decorate your living space. I think this photo gives a fairly accurate indication of my style – blue jean/casual jacket, gold/blingy top and blue fitted dress pants. Not knowing can waste a lot of time and money or worse…you can feel uncomfortable in your own home. Learning to create a space that matches your personality will give you the courage and confidence to decorate knowing what will ultimately make you happy and love your surroundings.
Get Inspired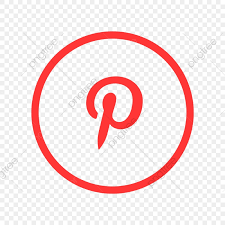 Pinterest for the win!!! You can follow all my pins HERE 
Pinterest is a fun place to get lost on a rainy day.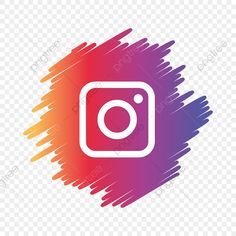 Instagram is a great place to get inspired as well. You can find me HERE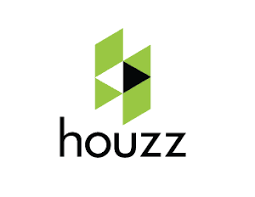 houzz is fantastic for creating your own idea books. You can also email direct questions to the designers asking where they sourced items or what colour a particular wall or cabinet is. 
BUT….not gonna lie…I can change my mind a thousand times. I'll save one thing and see another and decide I like that better…so what's a girl to do? Save it….save it all!!! Once you feel you have enough images and inspiration take a few hours to really go through the pics and see where there are common themes…colours and styles? If you have saved 18 blue couches and one super funky green couch that you think is off the charts amazing…you should probably opt for a blue couch. The appeal of the green one will likely wear off in a short period of time. Instead, add a fantastic green accessory.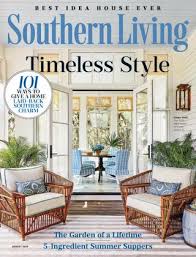 Another way to help define your style is magazine and catalogue subscriptions… What are you drawn to in the magazine aisle? I always pick up Traditional Home Magazine, Southern Living, Southern Home, Better Homes & Gardens and Cottages & Bungalows. My baskets are filled with them around the house….it's a serious addiction. Is there a 12-step program for this? As for catalogues (here in the US), I subscribe to hard copies of Serena & Lily, Pottery Barn, One Kings Lane, Grandin Road and Ballard Designs….all of which are available online too. I find so much inspiration in them. 
Create visual reminders
This is probably my most coveted rule. My phone is filled with reminders of what I like and what I am working towards. This way if I go into, as an example, Home Goods (like every other day) I might see a fantastic deal on something. If I am drawn to it I look at my phone pics and see if it fits in anywhere…if not…it's a whim and I dismiss it…as hard as that can be at times!!! Trust me it works!
Vision Boards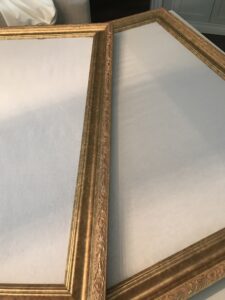 I have two at home that I made. Simple, simple, I had two old frames. I removed the glass and covered the board with felt. One is off-white and one is bright white depending on what I am creating. Take photos of your mood boards for another visual source. It is handy to have if you are trying to match a rug or lamp up with something you have on your board. 
When to hiire a professional
If you are doing a major renovation I suggest hiring a professional. You will save yourself a lot of headaches.  Be sure your pro wants to work with you. A professional decorator or designer that wants to work with you will embrace seeing your vision boards, IG and Pinterest 'saves' even your favourite magazines. They will be able to pull your style and colour out of your saves and give you some great direction. 
BEFORE & AFTER DECOR
The following photos are a few before and afters from Canadian Club that sold in August.
I still have this furniture in the above photos in our storage and will be using all of it but I would like to try to mix things up a bit so that my new house has its own personality while staying authentic to my style. I liked the layout and look of the kitchen that we had installed. I would like to take some elements of this kitchen to our new digs. 
The following few pics is what is inspiring me in the new home……hmmm. What do you think?
I have wanted a pink back yard for a while!! When I came across this pic I fell in love with it. I think it has a Palm Springs vibe to it and I feel our backyard has that vibe too…win/win if ya ask me!!! I haven't really passed the whole 'pink' thing past Steve yet. LOL 
Some homes down here (USA) have walls that are not very smooth like what we have with drywall at home (Canada). The bedroom walls in this house have a sort of trowelled texture to them. I love the wallpaper in the first bedroom inspo pic but I am not sure that wallpaper will actually work on the uneven walls. I love the second photo for its simplicity while still enjoying a fun colour element. 
In the living room photo (ignoring the fabric on the couch and all the lemons) I love the material on the two green and white ottomans. I have them in orange (in the photo at the top of post) and would really like to add some green, hot pink and fun blue and white fabrics. Our sectional is very large and I have lots of room to pile on the pillows. 
Who knows what it will look like! By the time I am ready to decorate I am going to hopefully have a few inspiration boards put together so that Steve and I can pick what we think is best…and by Steve and I…I actually mean me! 🙂
When it comes to expressing your style in your home I don't think there is a right or wrong style but I do believe there is a way to pull it all together so that it works. So whatever you are going to tackle next have fun with it, find the courage and confidence to experiment and discover the look that is right for you.