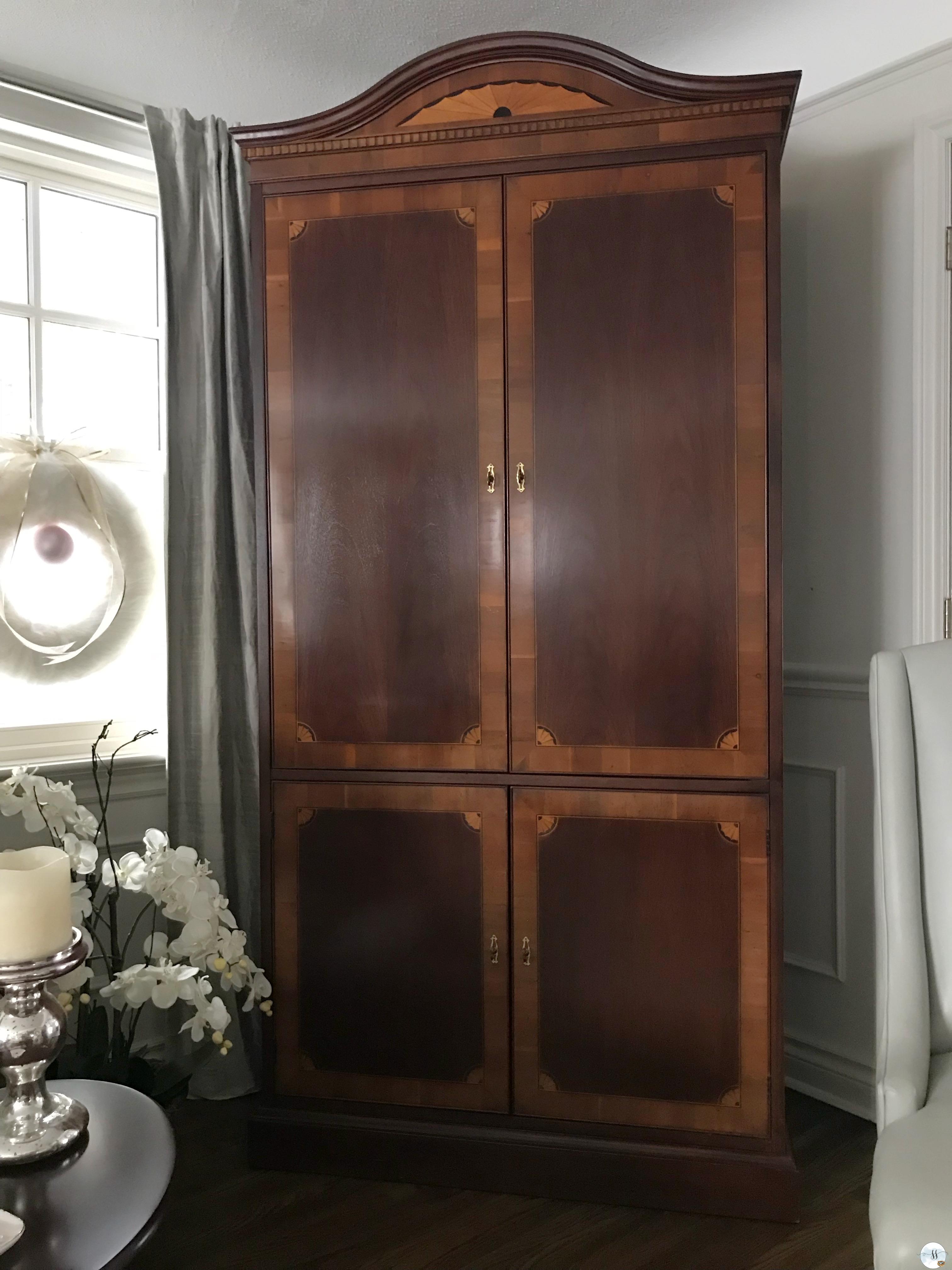 I love a good up-cycle project. When I purchased the Corner house I bought this wall unit and a matching desk from the previous owners. I thought this wall unit was going to be perfect to house our TV in our family room….that is until Steve decided that he wanted to have a much larger screen than would fit in this unit (it's a guy thing). Now I was left with a dilemma! What to do with it? I moved it out of the family room and into the living room. I took some photos of it and thought I had it sold but the person never showed up. I took that as a sign to keep it. I knew if I didn't come up with a use for it, it would end up as a junk collector.
I was on the Wayfair site and saw the most amazing bar.  It is called the Sonoma Bar Cabinet (click on highlight to see outside/inside). The regular cost of $2958.00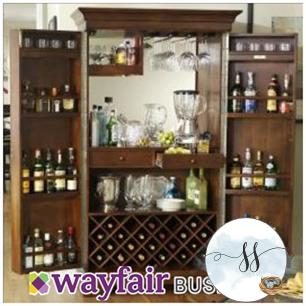 This is the best pic I was able to get online, not very clear.
That is when it hit me. My wall-unit could easily be transformed into a bar unit.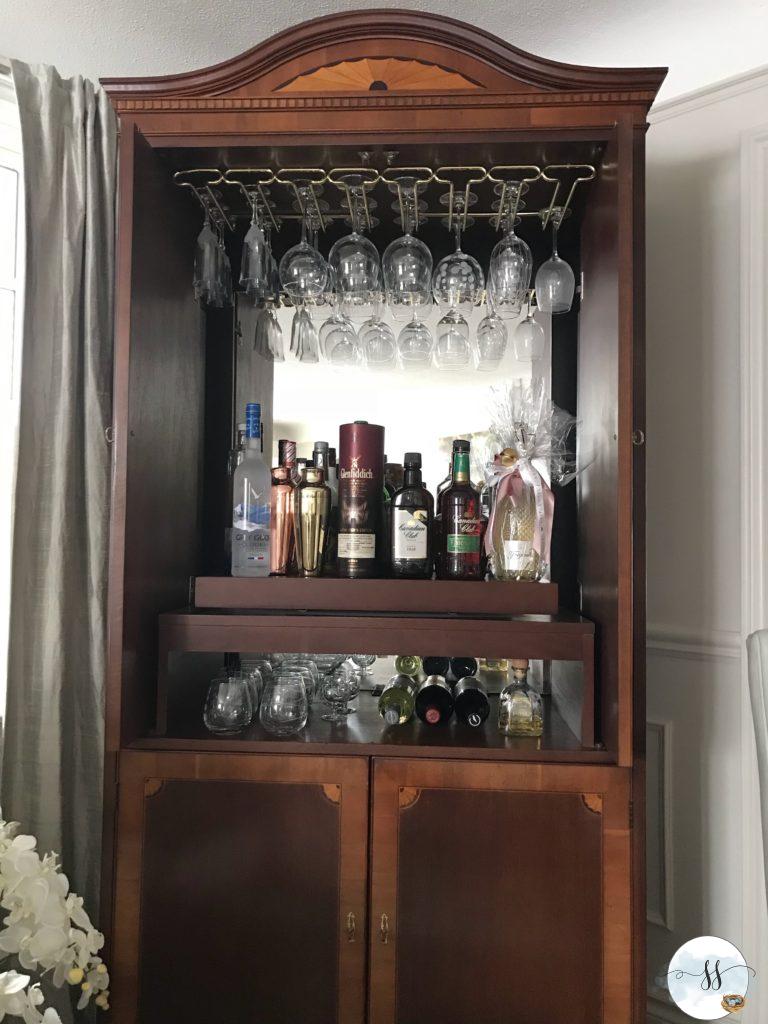 I had this mirror in the basement storage. It was a perfect fit. The only thing I did was put some glue on the back of it and I stuck it directly to the backing of the cabinet. It is an absolute, perfect fit! That never happens, right? Next, I screwed in 2 wine racks that I purchased new from Amazon for the low, low, price of $20. per piece. Again…check out how perfectly they fit. This couldn't get any easier.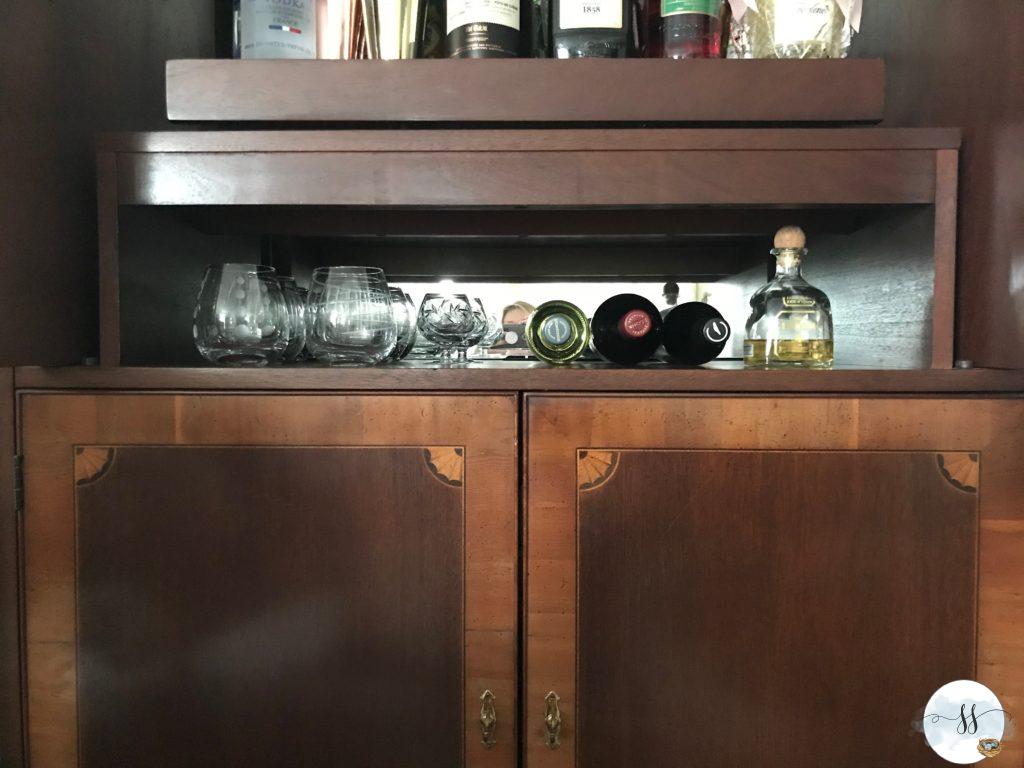 There is a perfect little shelf for wine bottles and small glasses.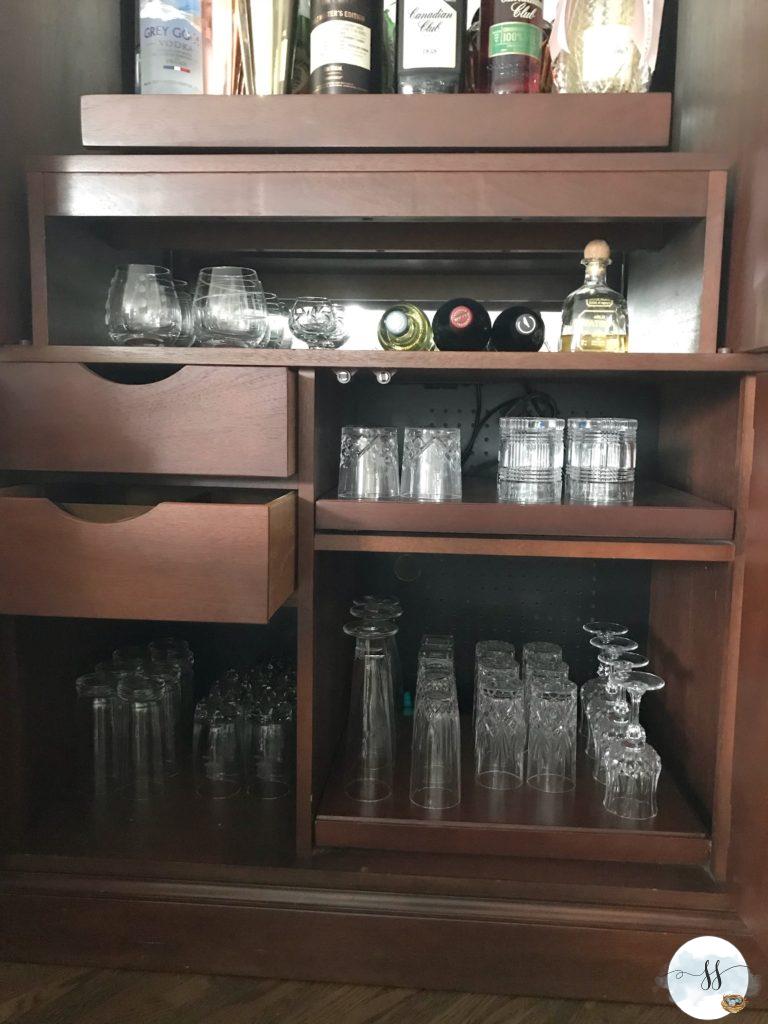 Behind the bottom doors, there is more space for glass storage. The two shelves on the right side slide in and out for easy access. The two drawers are perfect for little bar extras…corkscrews, stir sticks, wine stoppers, etc. (I just noticed in this picture that there are wires that will need to be cut, that's the great thing about taking photos of all your projects; you really notice everything)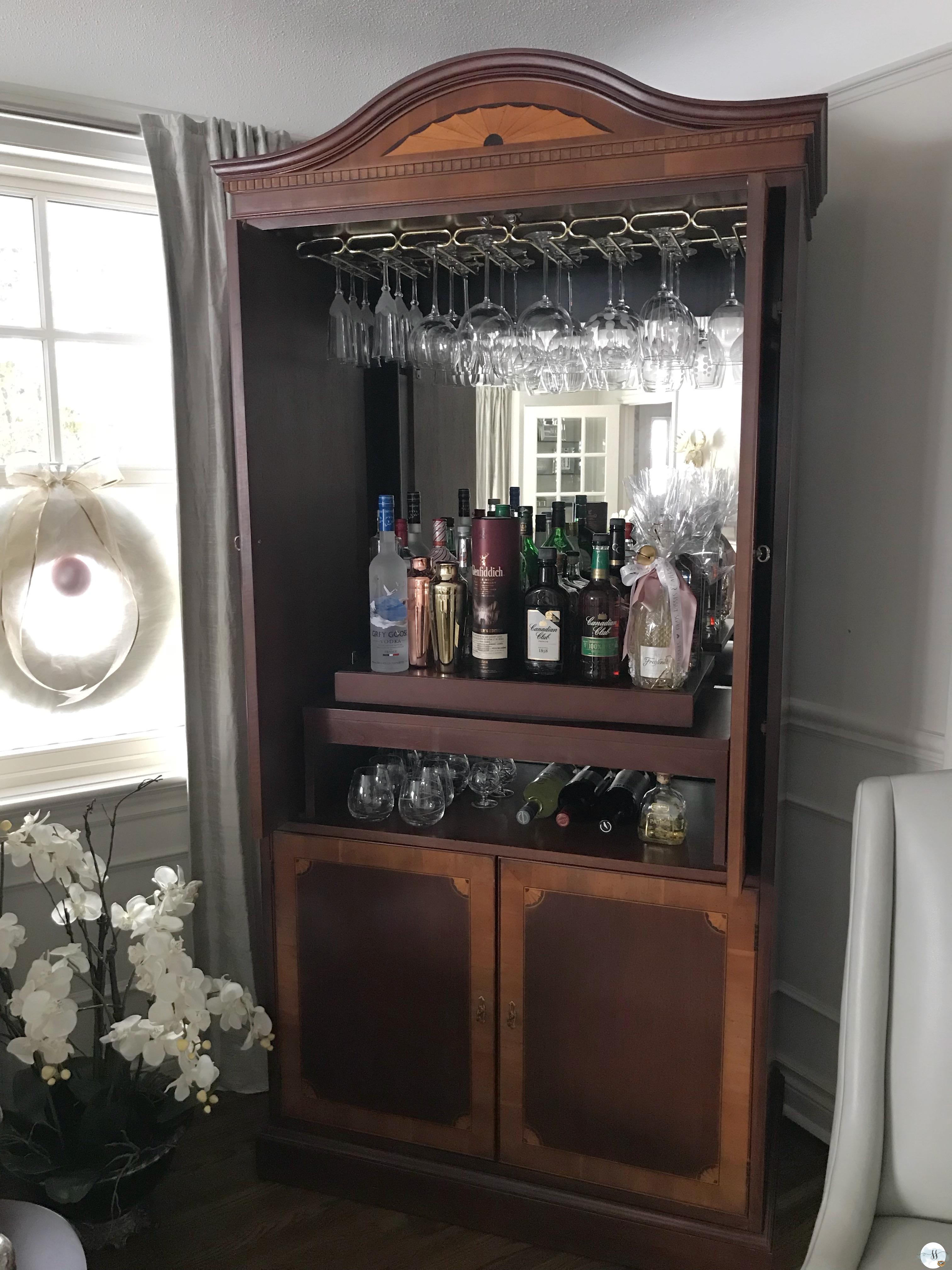 And there you have it. Perhaps not as amazing as the cabinet on Wayfair….but a full bar that literally cost me $40. to update! SUCCESS!!!!!