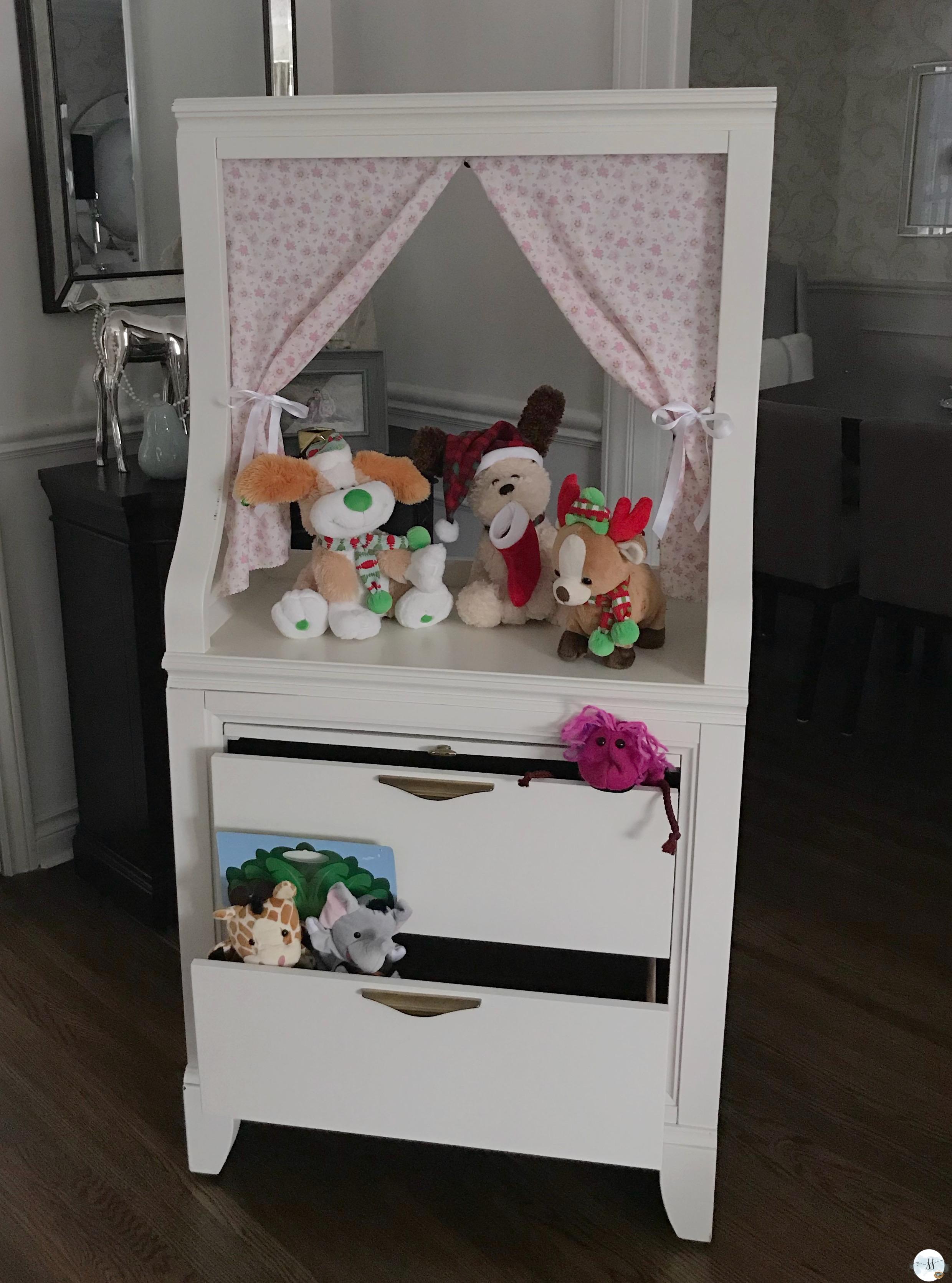 I hope my girls are as excited about this Puppet Theatre as I am!!!
Another DIY, up-cycle success! I'm on a role. LOL
Savannah and Lilah love using their imaginations. What better way than to have their very own puppet theatre. Not only will they be able to put on shows for us (cannot wait), but they will also have the added fun of creating their own puppets.
I had an old buffet/hutch in an upstairs closet that was doing nothing but collecting 'stuff' and dust!
I had Steve move it downstairs for me and got to work transforming it. I wish I had taken a before photo for you.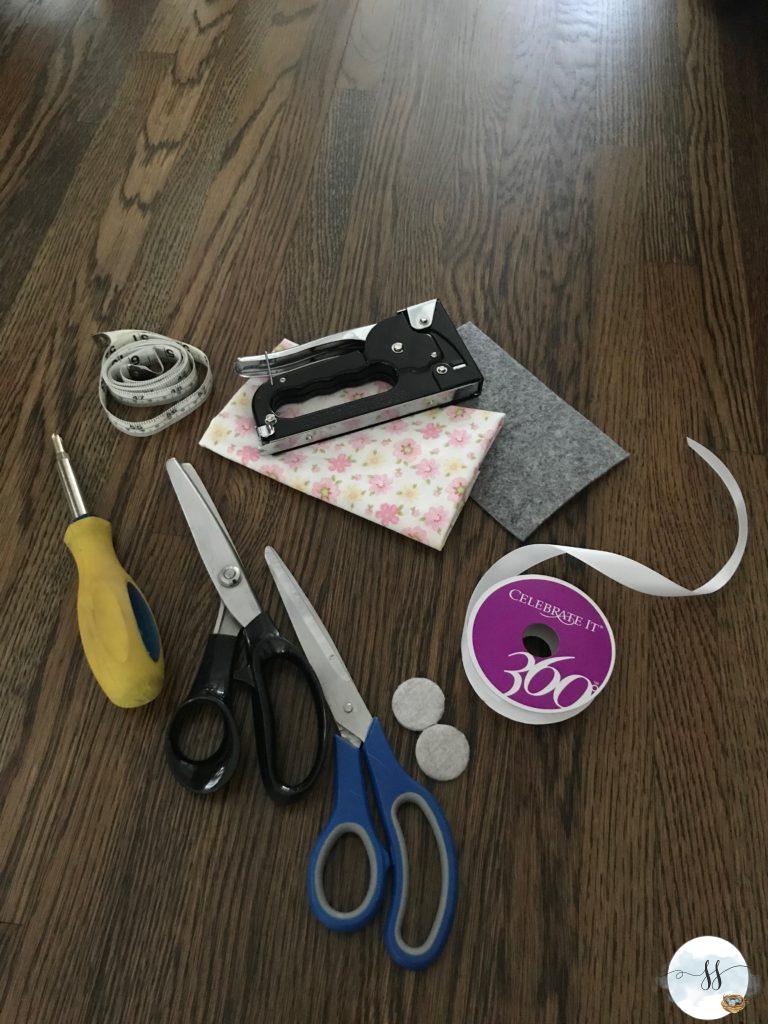 First things first. I gathered my tools. Probably not what you were thinking right? Except for the grey felt, I had everything that I needed in the basement. I wondered…was this going to be as simple as the liquor cabinet makeover?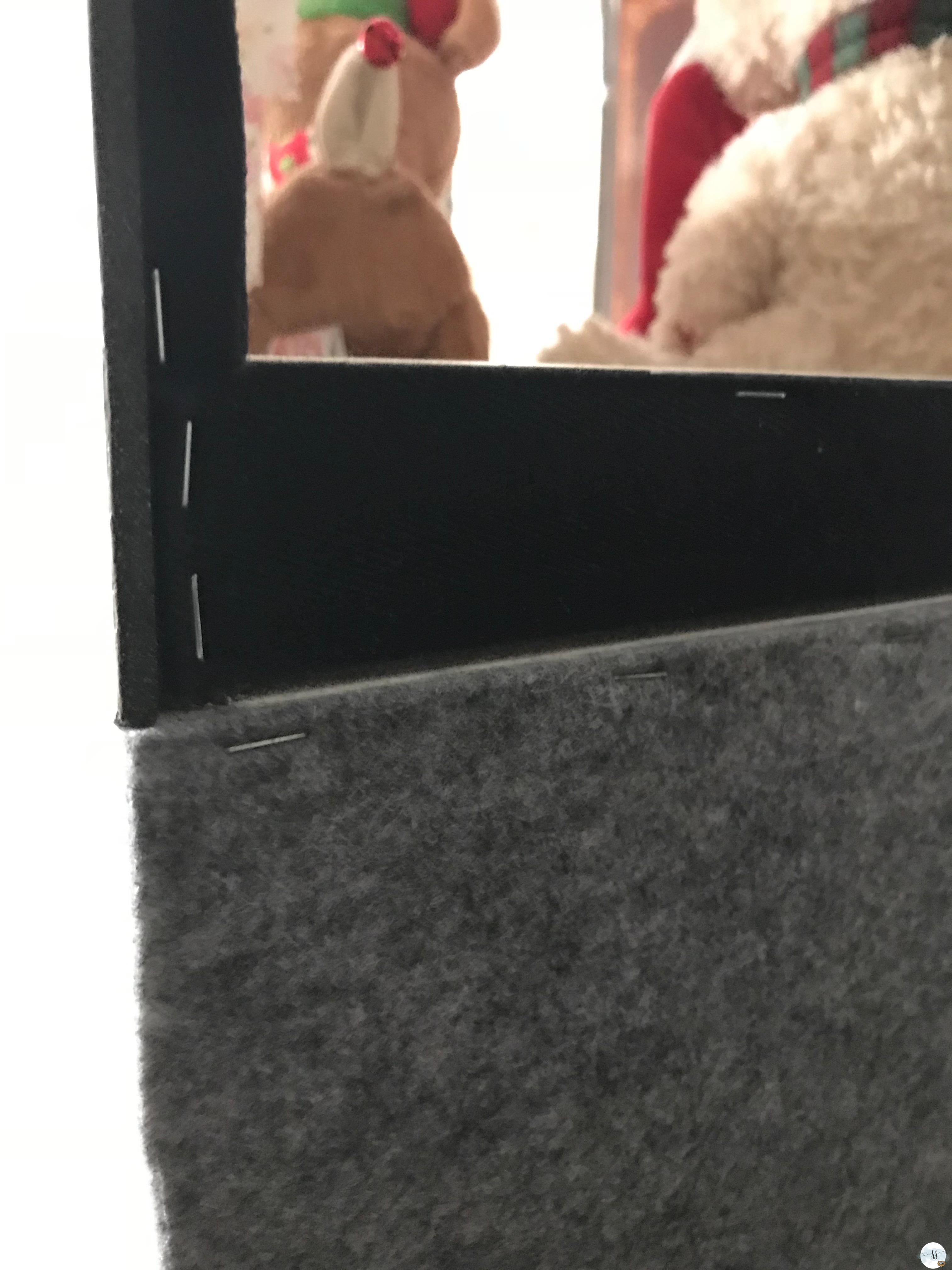 I added a large piece of felt to the bottom, back of the theatre. The wood behind this was a bit rough and I thought this would be easier on the girls knees if they lean against it. They will stand behind the theatre to do their shows. You can see that everything was literally stapled on to the hutch. I could have gone to the Depot and picked up some trim but then I would have had to brave the snow and frigid temperatures today and that was not happening. Plus this project needed to be completed by this weekend! If I used wood trim, it would have added the extra steps of priming and painting. Blah!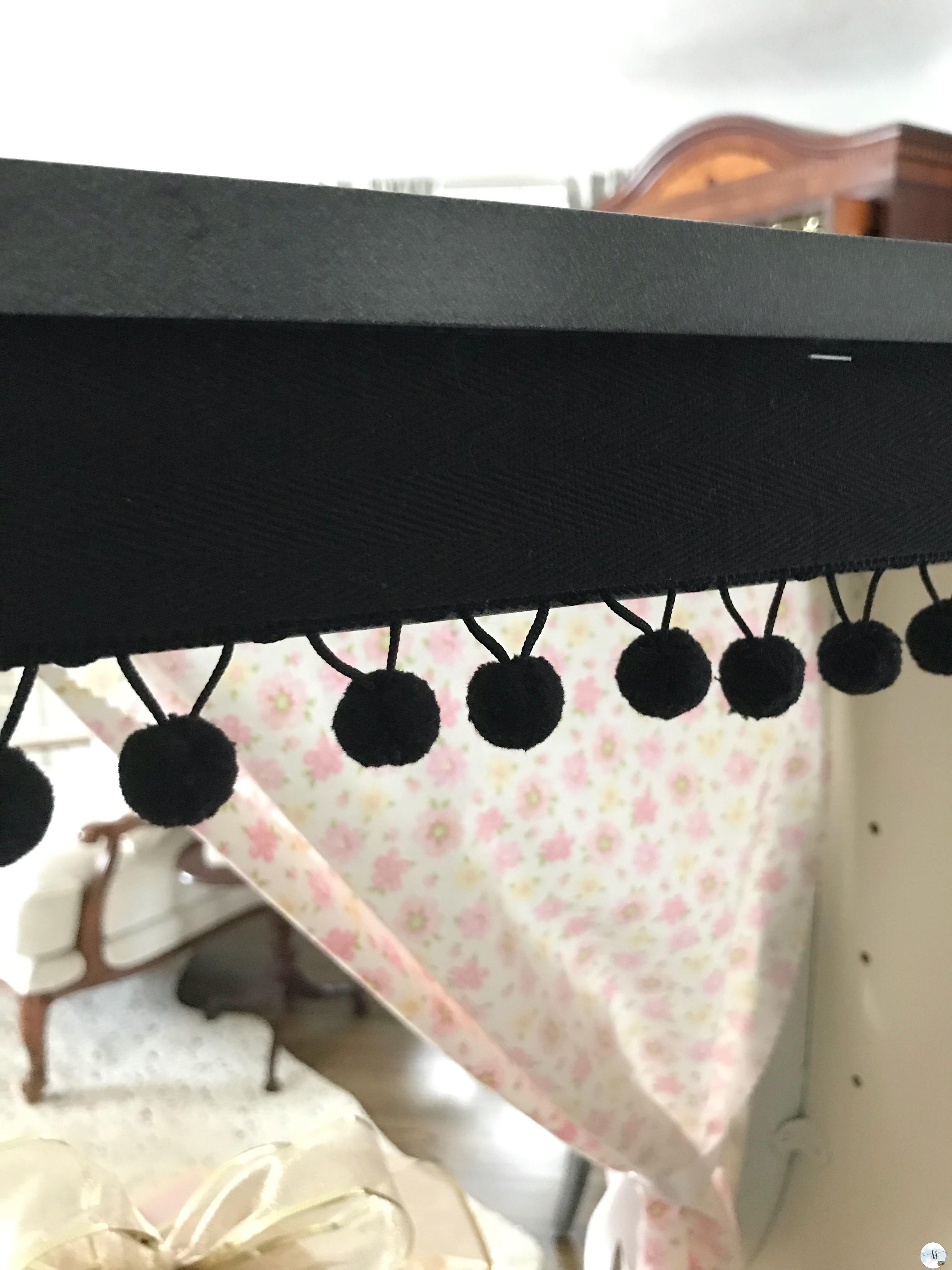 I added a row of pompons just for aesthetics. Such a cute little touch.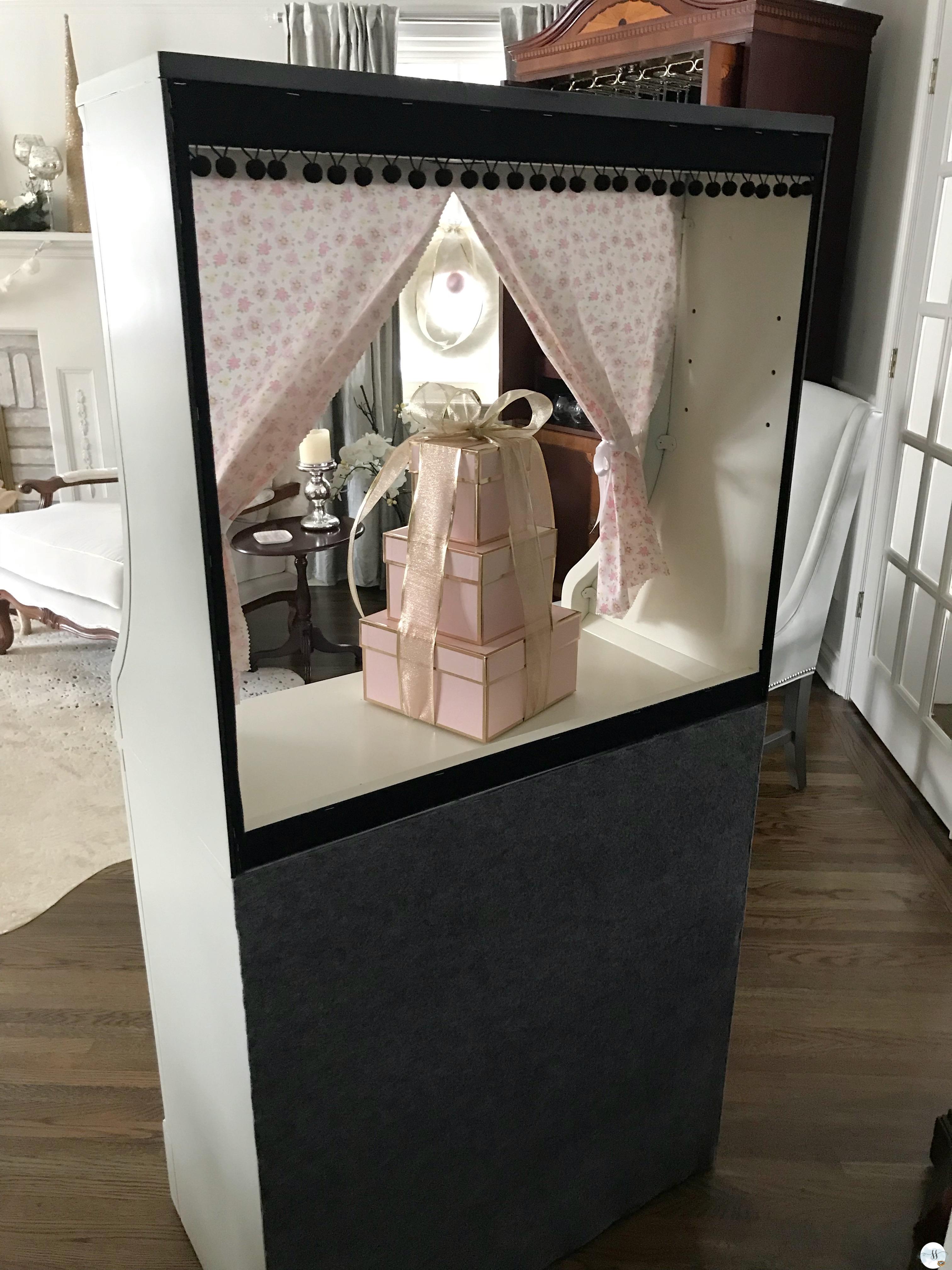 This is how the back looks now! All the rough edeges have been softened with trim and felt and I think it looks pretty good too!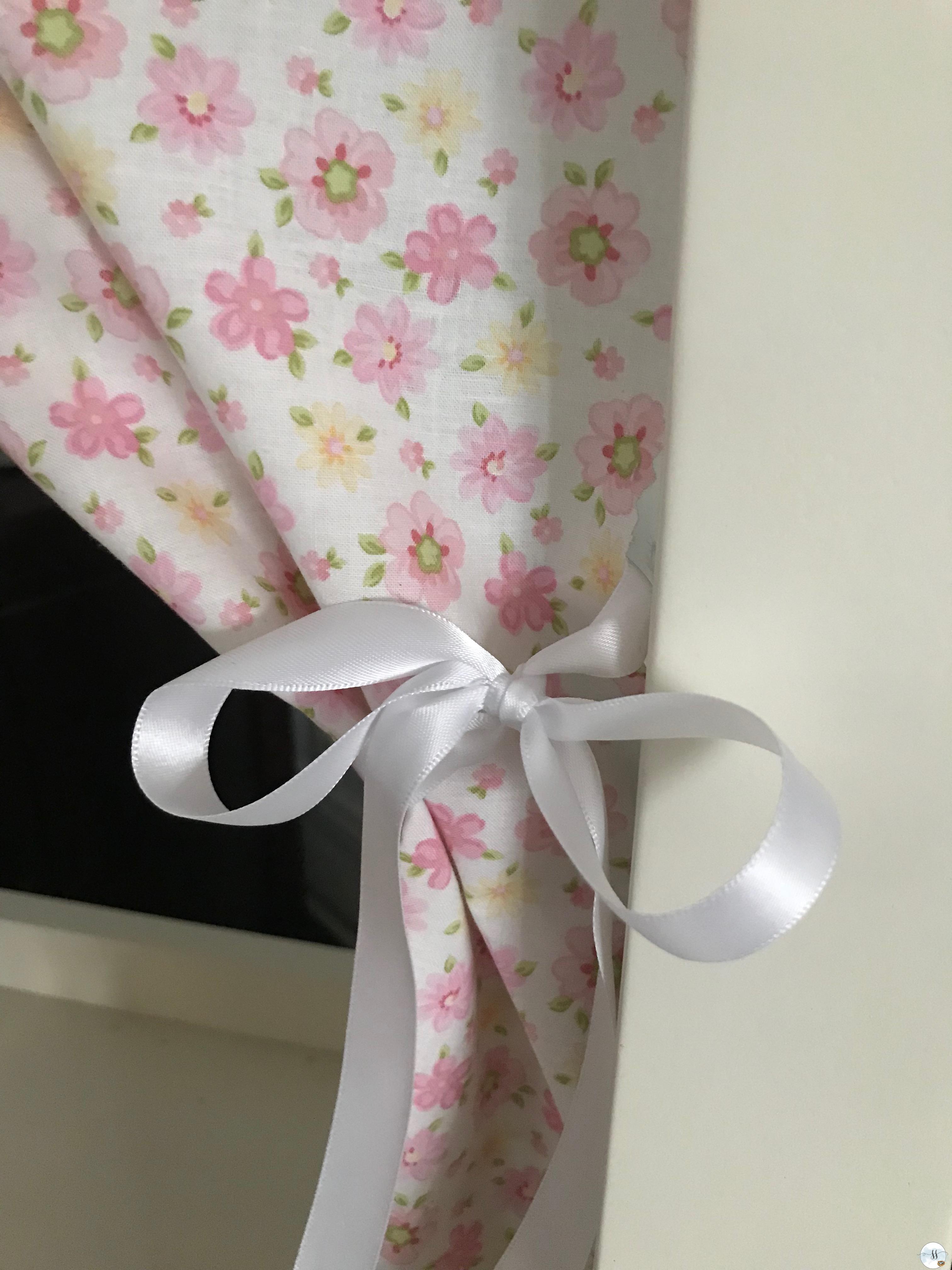 This pretty floral print is left over material I used for a tea party bridal shower last summer. I used pinking shears to cut it….no need to sew! I stapled it across the top and added some ribbon to hold back the curtains.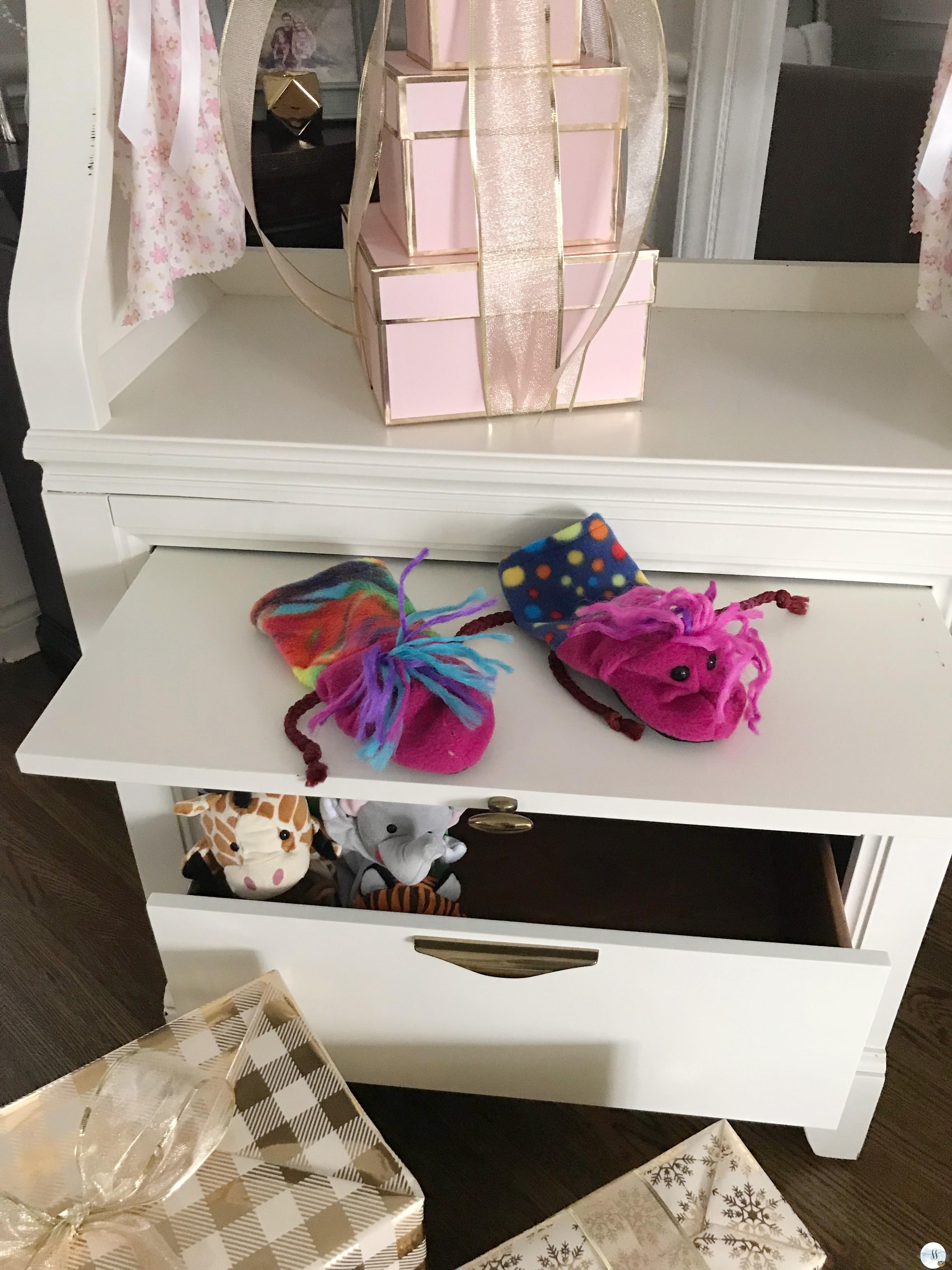 This little pull out can be used as extra stage area if props are required:)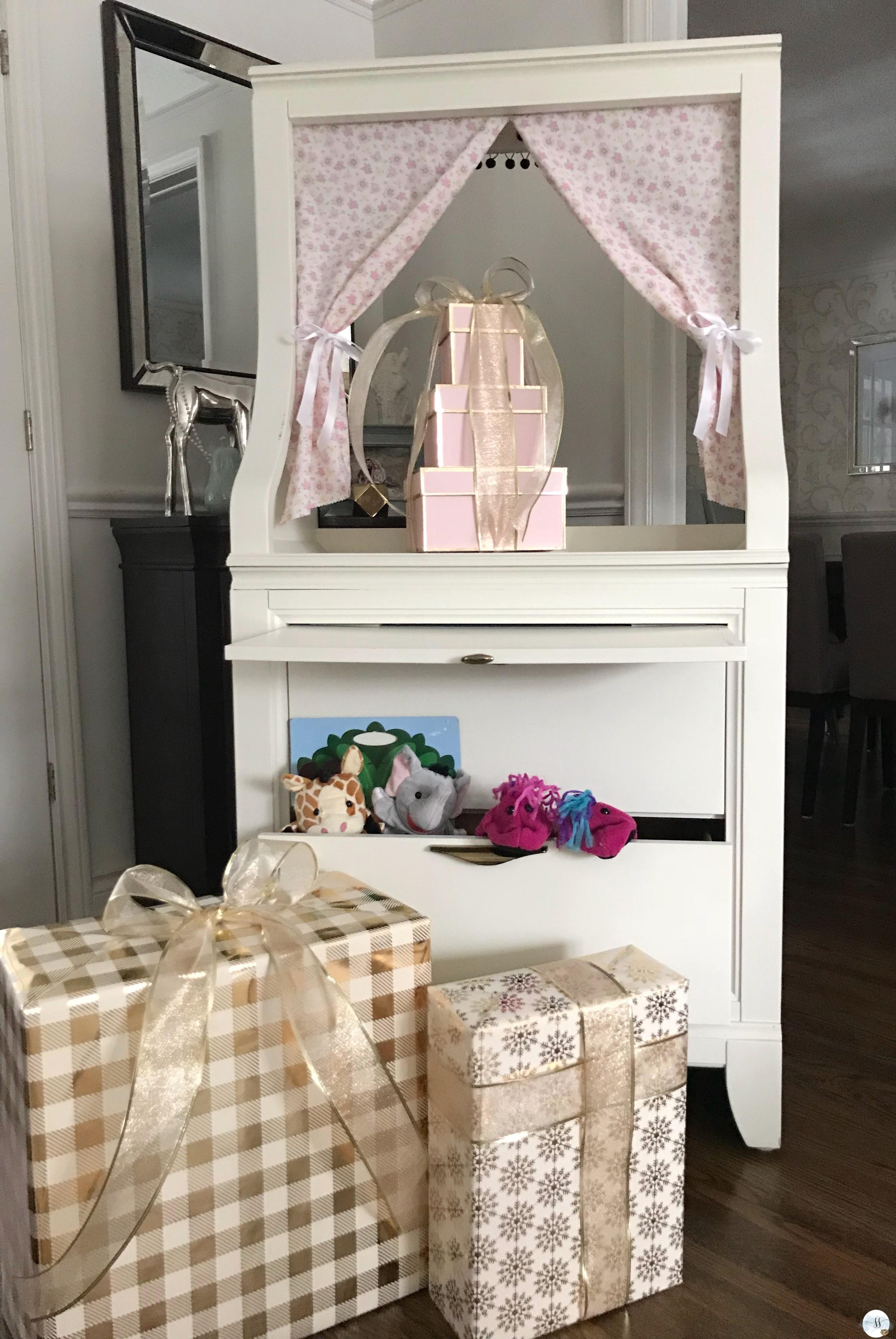 I love that it has two drawers as well. One for puppets and one for accessories or crafts to create their own puppets.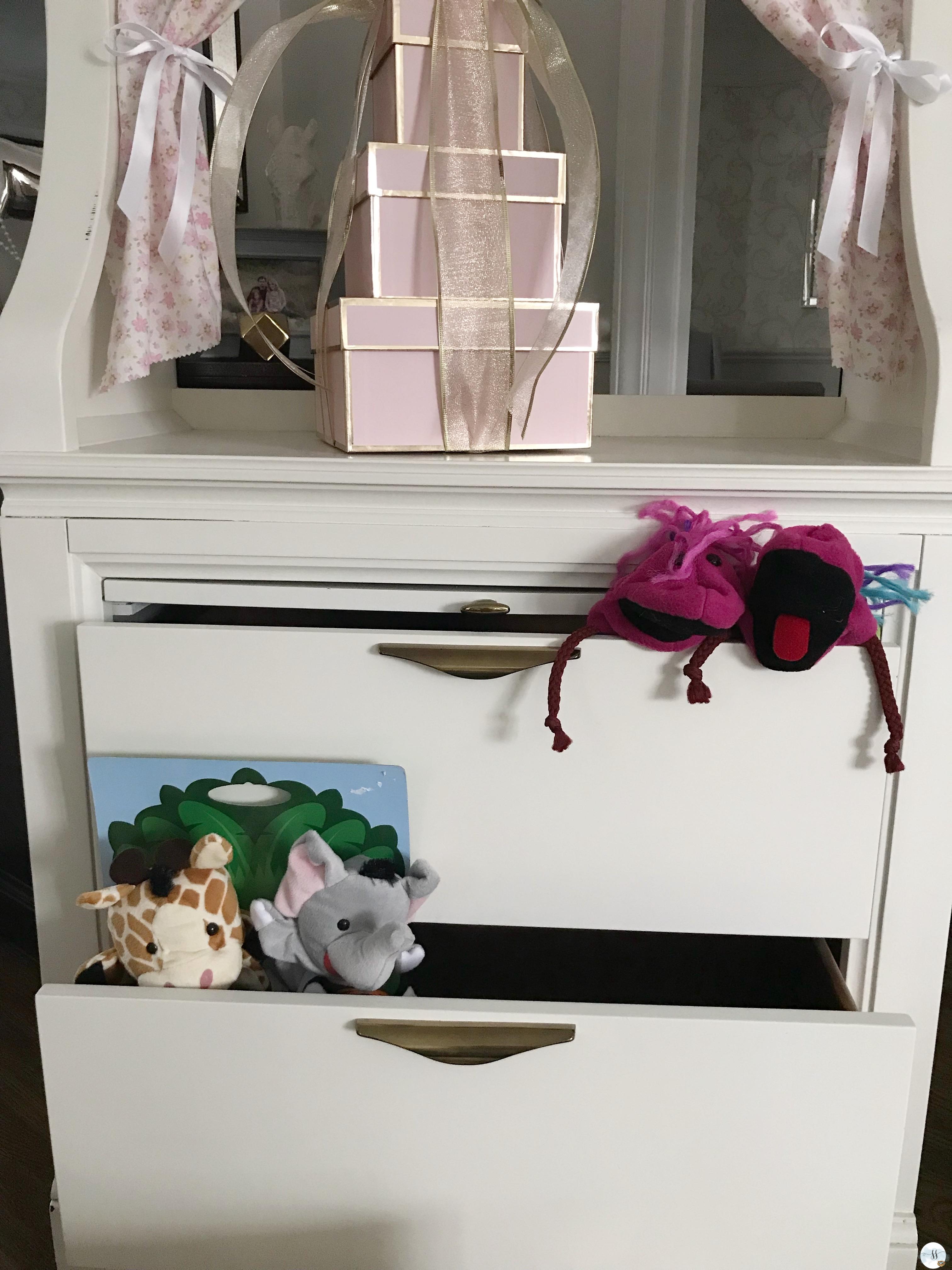 These little gems up top were handmade and purchased from the One Of A Kind craft show. Their hair actually reminds me of Lilah…Messy hair – don't care!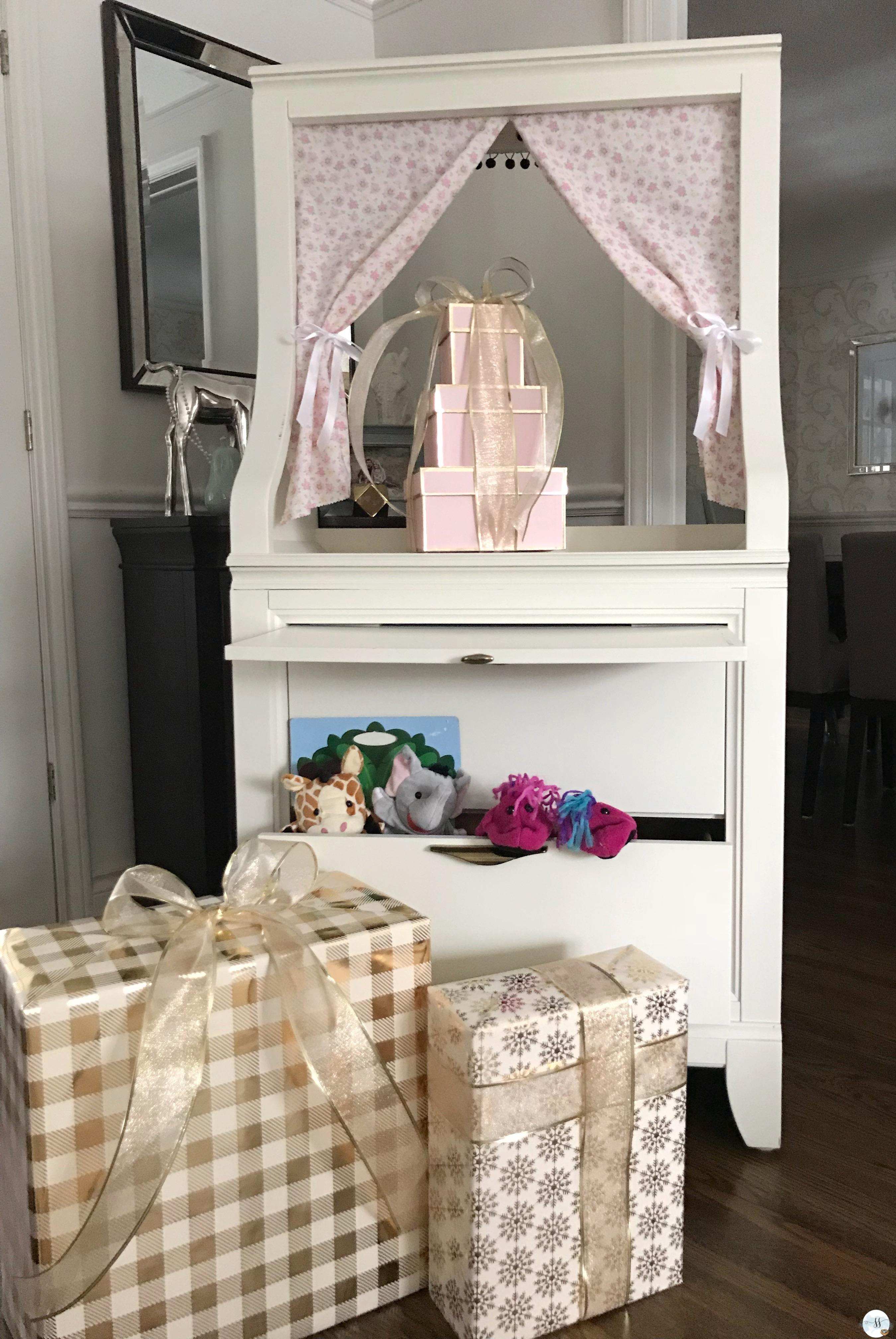 I love it!! It's sturdy, it's cute, it's functional….I wonder how many hours of shows I'll need to endure!! I cannot wait to see what their little imaginations come up with. What do you think? Success? I think – yes!