Moving on after a life altering experience …is it necessary to know the why's of everything?
Are there always lessons to be learned from things that happen in our lives?
On Dec 1st Steve was given the very grave news that he had leptomeningeal (LMD) which if you Google you will learn it is a certain death sentence. 3 months is the worst case scenario and 10 months is the best…that is unless you are not a candidate for treatment, which Steve was not and that meant 8 weeks to live.
We felt like we had been punched right in the gut. I won't get into it all…I'll let you use your own imagination. I can tell you for sure though, our minds went to some very dark places. 60 days wondering if and when he was going to die.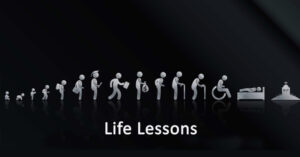 Some lessons in life are very clear to us. You can make sense of them right away.
I believe we all play a part in this universe. Life is a very complex system. What does one take from something like this? What is the life lesson? Luck of the draw? Karma – Geez, I hope not! What was the deeper meaning?
Maybe there is no deeper meaning to be had.  Maybe the answer will come at a later date. Maybe it will never come. Maybe the meaning will come once we let it go.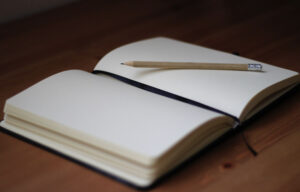 I journaled through our entire experience in Dec & Jan. Most of what I wrote was sadness. In hindsight I wonder why I didn't journal more happy thoughts. Memories, gratitude or hope.
The day we got the 'sorry we made a mistake, you are not going to die' results, I stopped journaling. I thought it was over.
It wasn't. I wanted an answer. To be honest I was seriously p****d off. What a freaking mistake…a complete gong show! I was carrying anger with me throughout the days/weeks following.
I needed release. I needed to unburden my thoughts. I summoned the experience one last time…I wanted to say so long…don't ever come back here. I had an official 'letting go' journal entry and mediation, thanking it and saying good-bye. It was liberating to unburden the anger I associated with it.
I am now doing a life cleanse. I am facing any issues I have full on. I am continuing my journey of journaling. I've signed up for a 10 day health challenge. I am reading about building healthy habits. I am back to blogging. I do deep breathing exercises daily.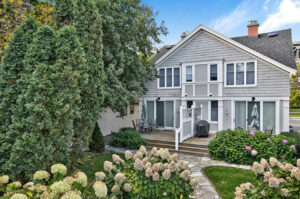 With this life cleanse, Steve and I have decided to sell our 'Corner House'. I am very happy-sad about it. I love this house. We have made some wonderful memories here but for our own reasons it is time to move on. We have an idea of where we want to buy, but we have to wait for the right home to become available. For the time being we have rented this darling little beach house for a few months this summer and from there we will see where life takes us.
Over the years I have accumulated a lot of stuff…I mean a lot. Steve is now calling me a hoarder. Maybe that's because I own 27 tablecloths! It's all gotta go. I am trying my best to get down to 2-3 favourites. I want to minimize the boxes that I am keeping to one or two per room. Cripes they better be BIG boxes!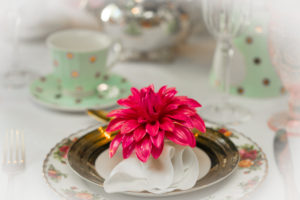 I am looking forward to my summer as a new adventure in our lives. We won't be bogged down by things. We will DO things instead. It is cathartic…all this purging. It's emotional too. Steve has to keep reminding me "Mare, it's all  just stuff". As I am sitting here writing this I am looking at boxes of candle holders. Yup…plural boxes. I can picture them sitting on the beautifully decorated tables at past celebrations…but in the grand scheme of things it wasn't the candle holders that made the party memorable…it was the people I shared the table with. So all of this stuff really can go. It can be replaced if it's ever needed again. I cannot replace friendships and family and that…at the end of the day is what is important.
So good-bye death sentence..hello new beginning!