Like I said in 'about me' I am not a fashion expert. I am pretty traditional in my attire which will appeal to some but not all. I have some 50+-year-old friends that are not traditional. They are funky in their attire, wear the latest trends….they are pretty hot …but they always remain classy. At the end of the day, isn't that what it's all about? Pick the style that works for your personality and your own comfort level…..throw in a few ground rules and you are sure to look great.
I see some serious fashion faux pas while shopping in Naples…Steve calls it Cougar-ville or Scougar-ville (that is a Sr. Cougar). I am hoping to capture some great photos of the Cougs for you this season so that we can determine what NOT to wear.
First and foremost….lets keep the lady bits covered! If you put on a skirt or a pair of shorts and you ask yourself….is this too short? The answer is YES!!!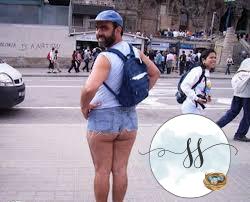 Leopard print is so in….but maybe one piece, not to be confused with a one piece…..unless of course you are in the cast of the Lion King.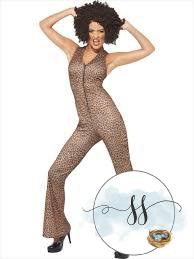 meow!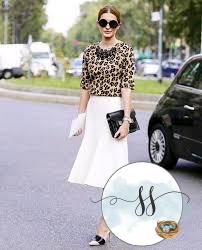 classy!
I am a real novice at the whole polka dots with stripes, or flowers and paisley….I just don't have that going on at all….Like I said, I am a traditionalist. I love all of these patterns but I never feel confident when I try to wear them. I get the feeling that people are looking at me wondering if I checked the mirror before I left the house. Having said that…look how cute this is!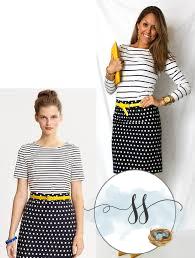 Stilettos while shopping with the girls?….if your feet, knees, hips and back can take it….go for it! In my opinion, nothing makes your legs look longer and leaner than a classic pair of stilettos.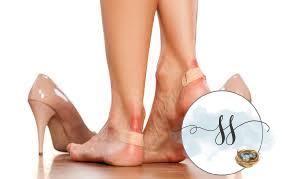 However, for me, Stilletos are now my meet and greet shoes. I only wear them when I know I am going to sit down immediately for dinner. Otherwise, I wear something that isn't killer.
Pedicures…O-M-G!!! They are no longer a nice-to-do thing…they are a have-to-do ladies! Before you get to FL and put on your favourite sandals…do us all a favour would ya? Get a pedi!!! By the time most of us get to Florida in the fall….we have that pasty white colour going on and it's anything but attractive. Buy a spray on tan, mix it with moisturizer (better for a streakless look) and apply to your feet working your way up your legs so that it is gradual fade. Works like a charm. Here are some great sandals that will show off your tender tootsies after that pedi!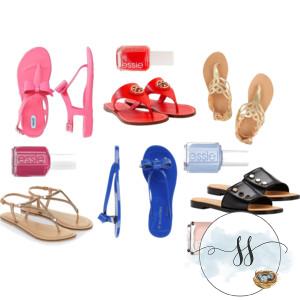 What's your favourite fashion rule? Share in the comments below!