This little area is our 'secret garden' The girls love being out here. When someone walks by, the girls make loud noises so the passerby looks over and wonders where the noise came from. It sends the girls into fits of giggles…Small things….right? LOL
Having an afternoon snack indoors may seem like the easiest move, but when the weather permits we try to take advantage of it when we can. Canadian seasons are so short and this fall weather is beautiful and it is appreciated.
We've had breakfasts, lunches and dinners out here. Savannah and Lilah love to set the table and add their own little decorative flairs. It's always a surprise with them. I never know who will be joining us….teddy bears, Barbie dolls or creepy crawlies they've caught in their bug catchers! Memories to treasure.
Today I've set the table for a Thanksgiving lunch with the girls. They've had a busy weekend with lots of turkey dinners.
I haven't mastered outdoor lighting situations yet…still working on indoor photography, hence the glare on the plates. Sorry about this. These 4 sweet little plates were purchased at Pier 1. I originally went in to by four of the fox plates, but all of their fall dinnerware was pretty much picked over. I couldn't get four of any that were the same, so I bought one of each. I think it worked out pretty good. This table is really small. Neither chargers nor placemats fit properly. I took four dinner plates and used them instead. Old Country Roses. Pretty and are perfect for fall or Christmas themed settings. They are classic. I am a firm believer in using the good stuff whenever I please.  I toss them in the dishwasher. If they last, they last. I doubt my kids will want them handed down to them.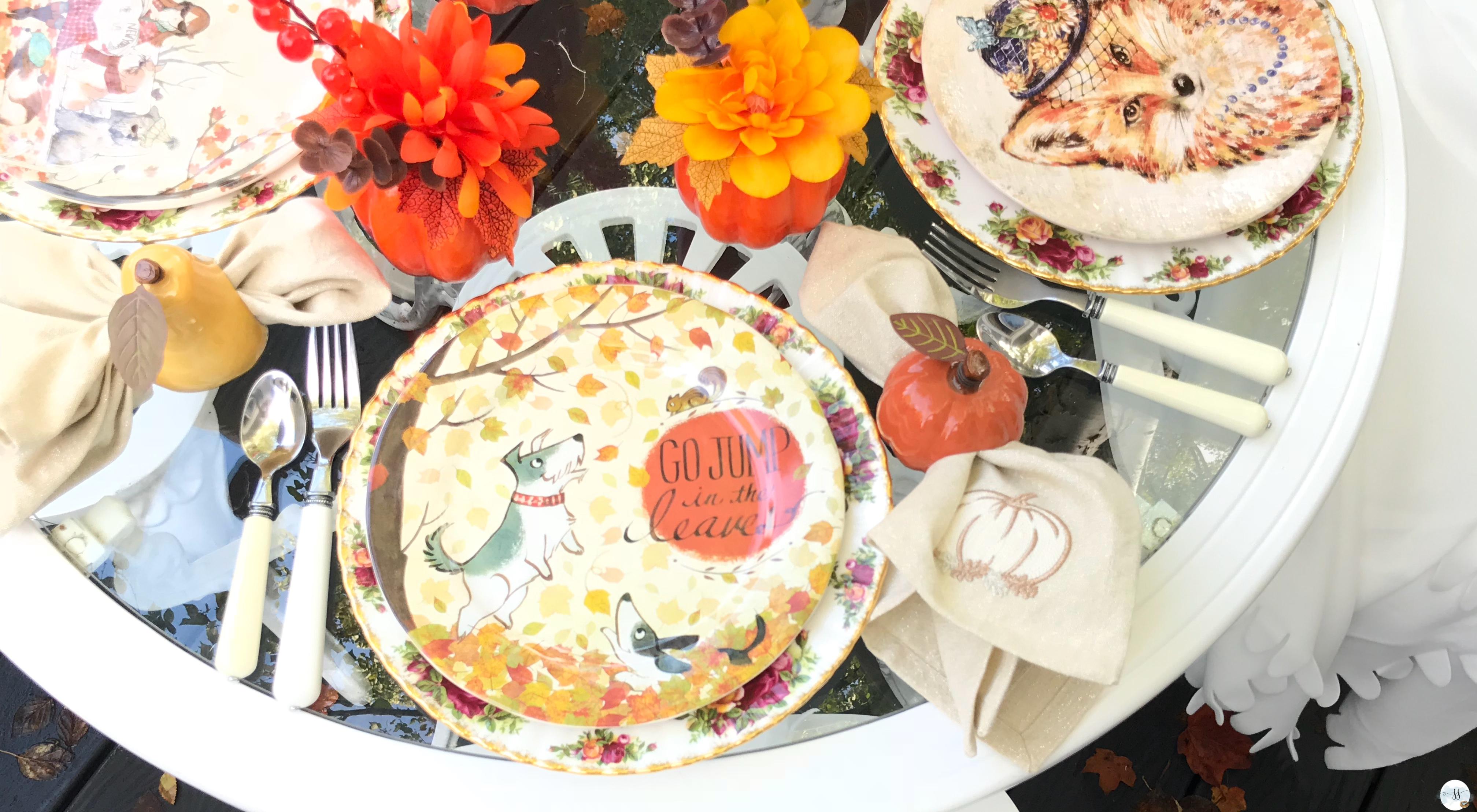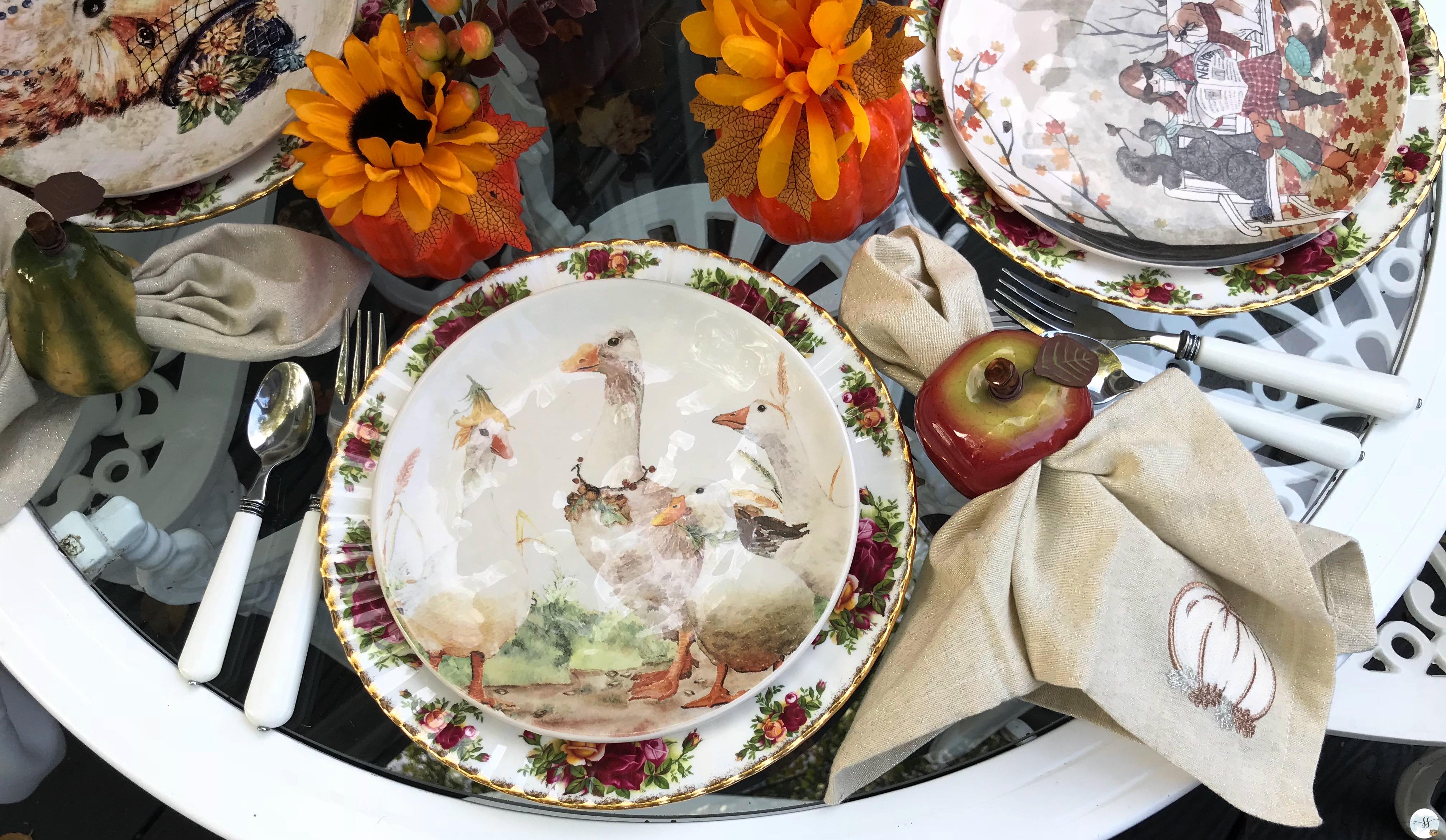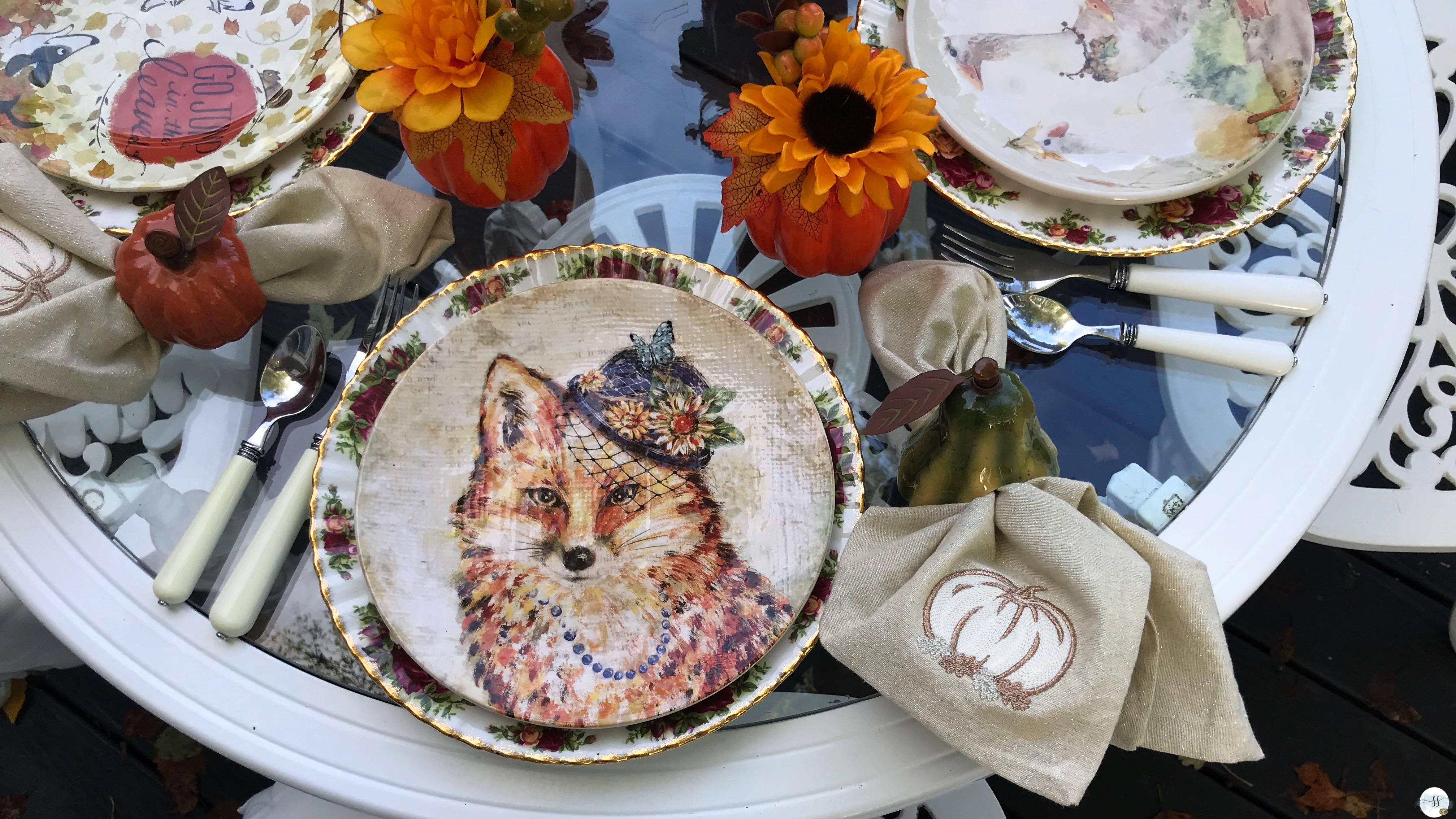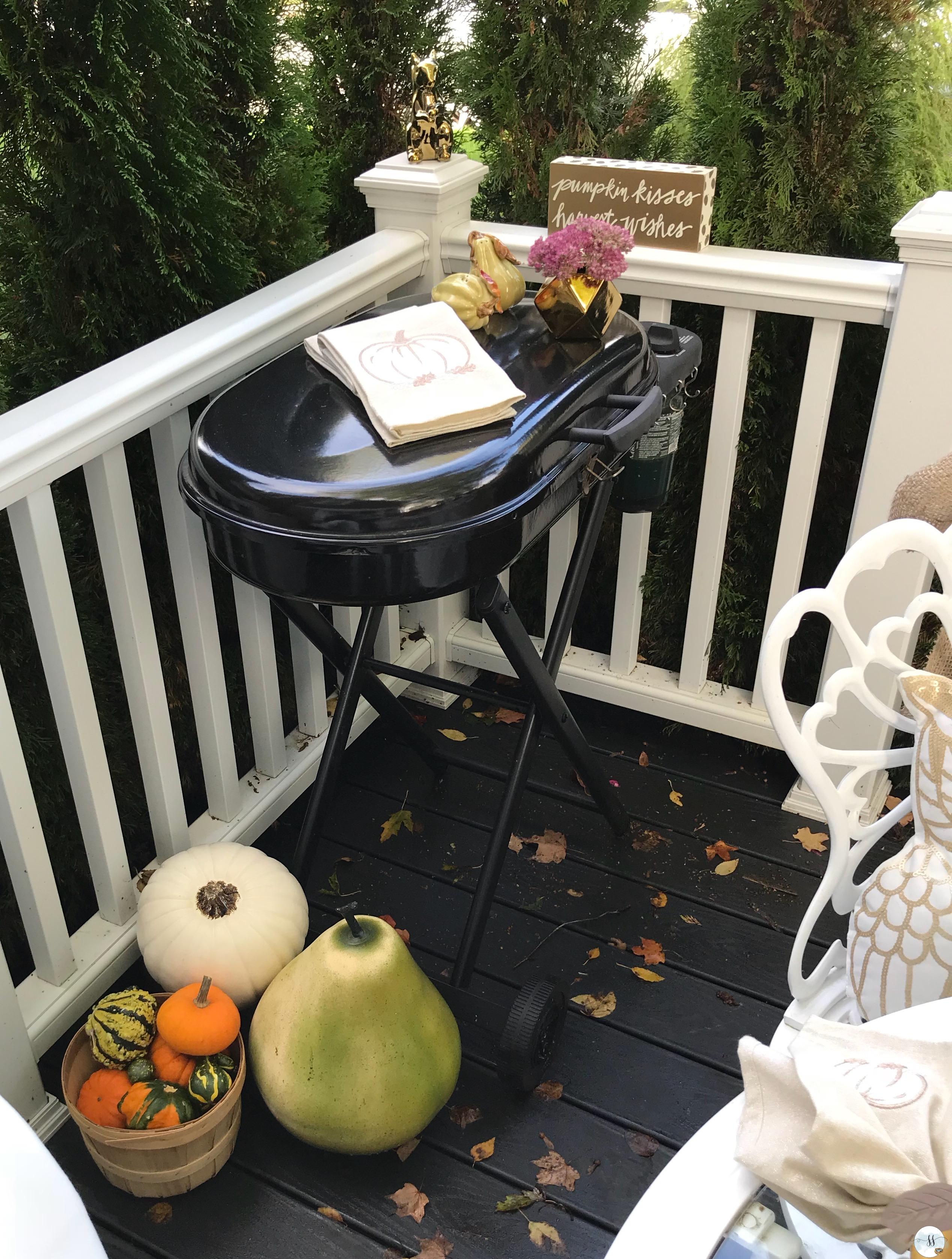 I should mention that this hidden garden is right off of my kitchen. Having this little BBQ out here saves me from having to run out to the back yard to do the cooking. If we are doing a full on steak dinner we would use the one out back. This little one is great for hotdogs, veggies or even bacon in the morning! I love it. It was a great investment of not very much money~ LOL.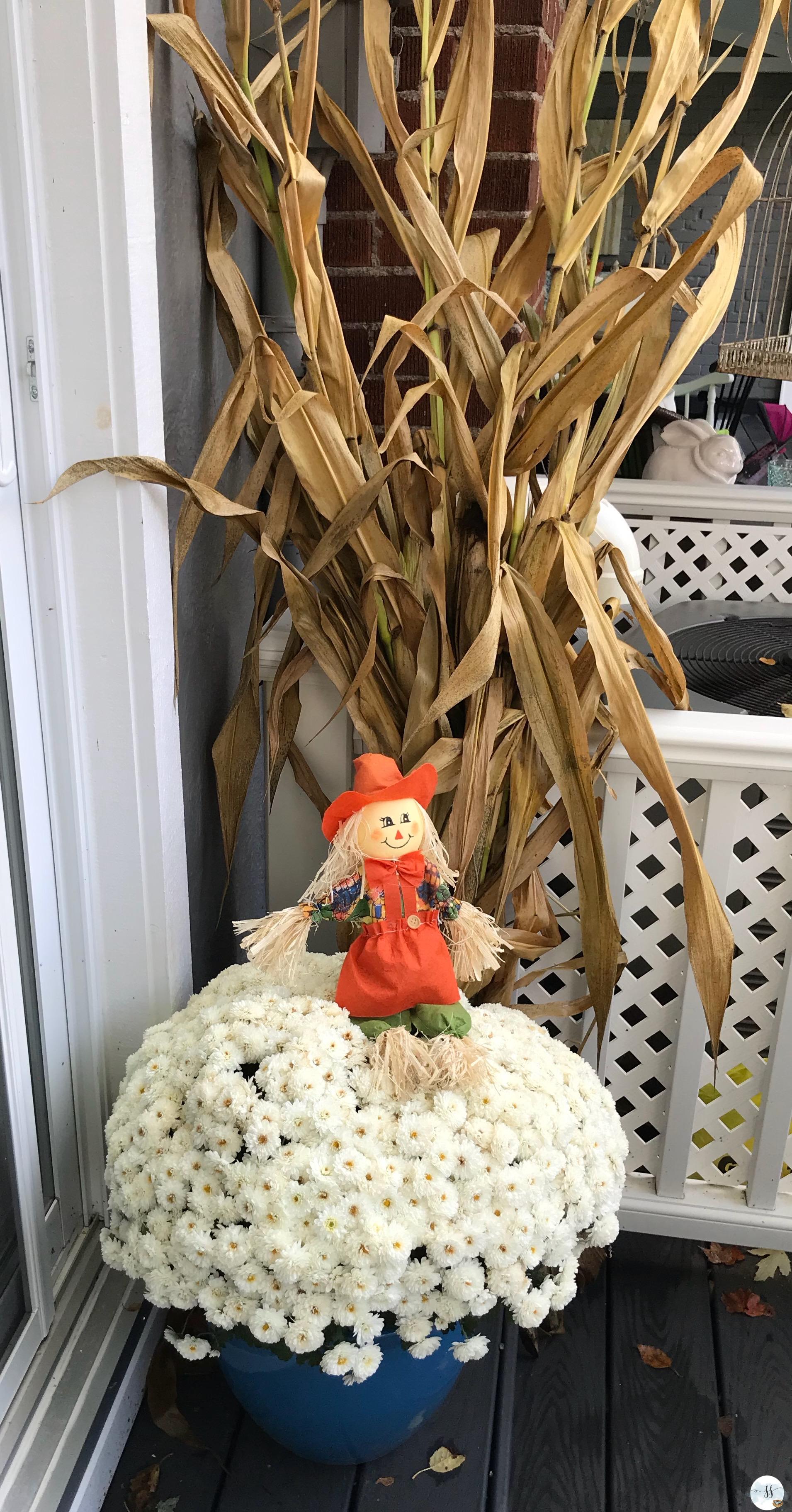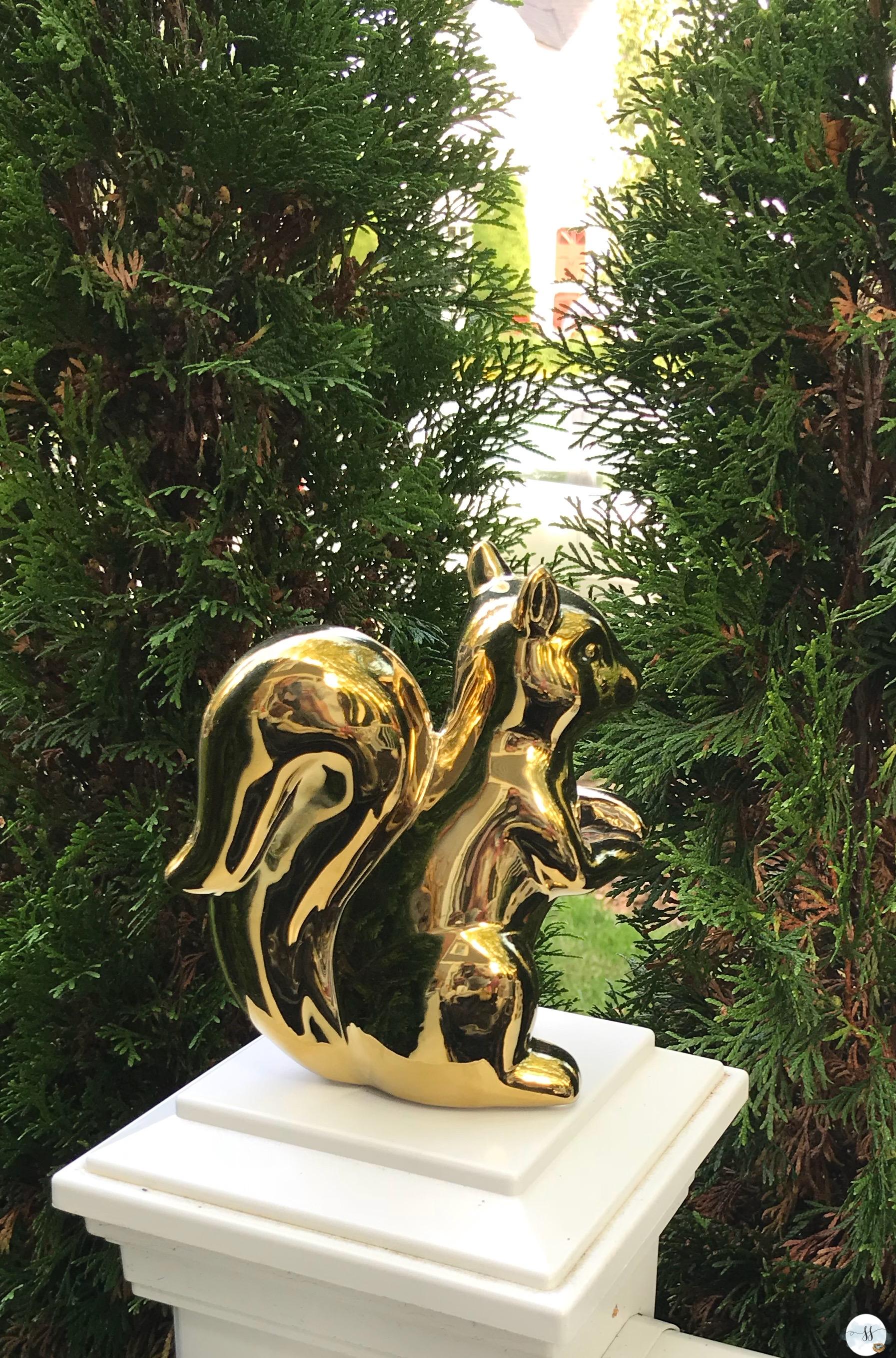 This is the only squirrel on the planet that I like…crazy little guys are digging up my gardens like there is no tomorrow!! Although having said that, they do look cute when they are all fattened up for the winter.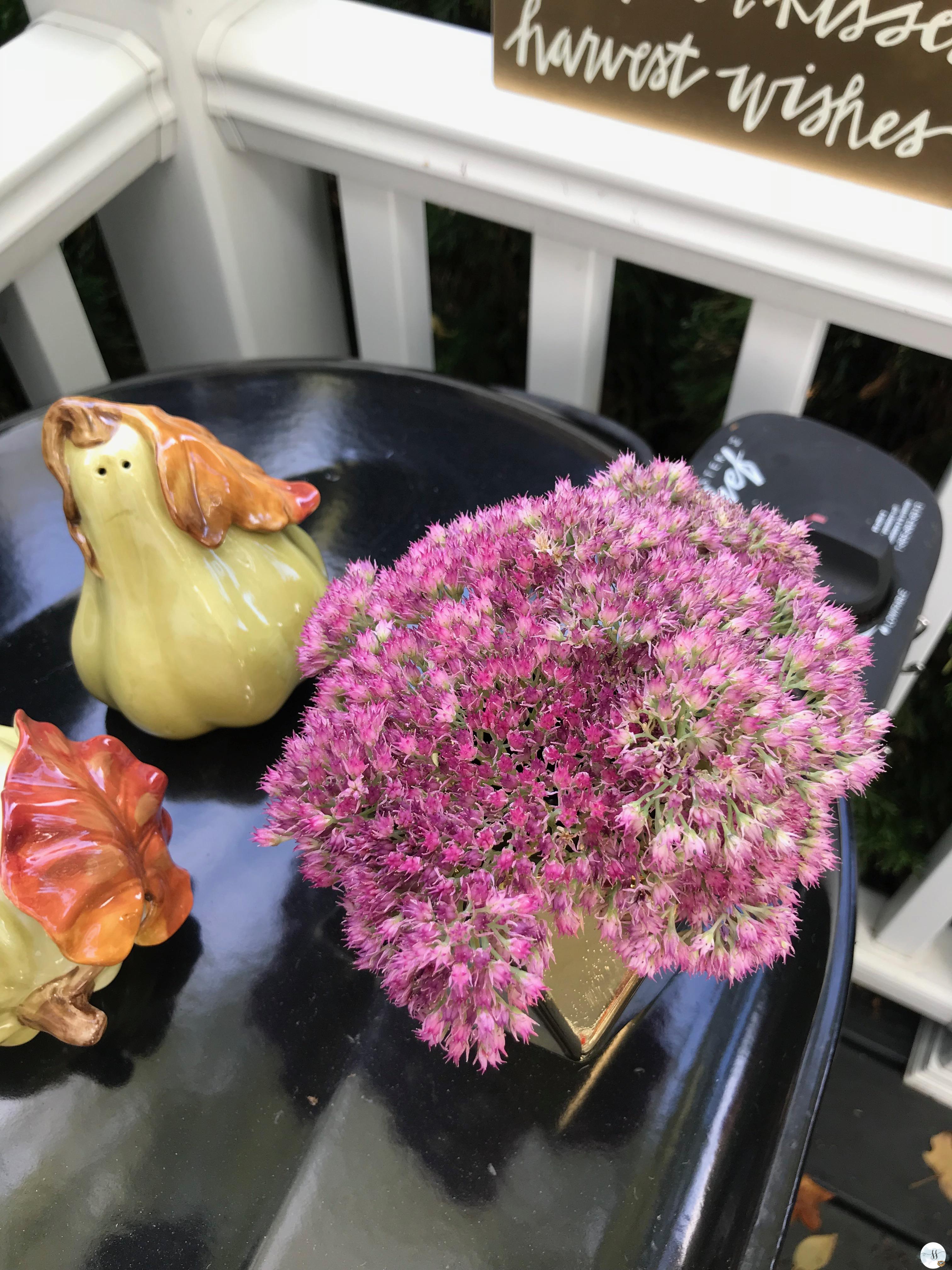 Remember my Sedums on my dining room table? This is the same one and I still have not given it water. These are a great fall plant to have in your garden. They provide an abundance of flower clippings that can be used throughout your house.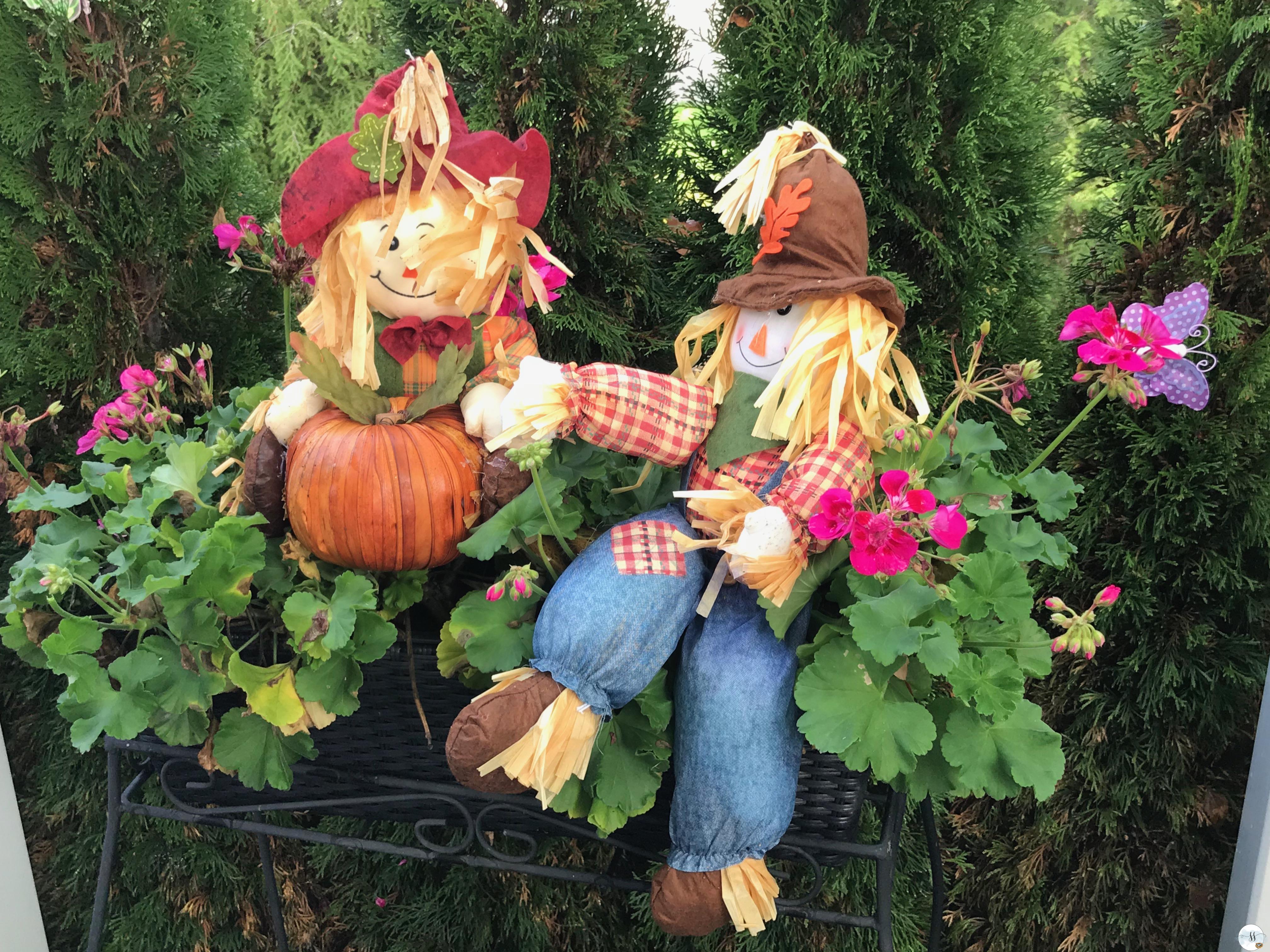 I love these little guys. I have them in my front window boxes too.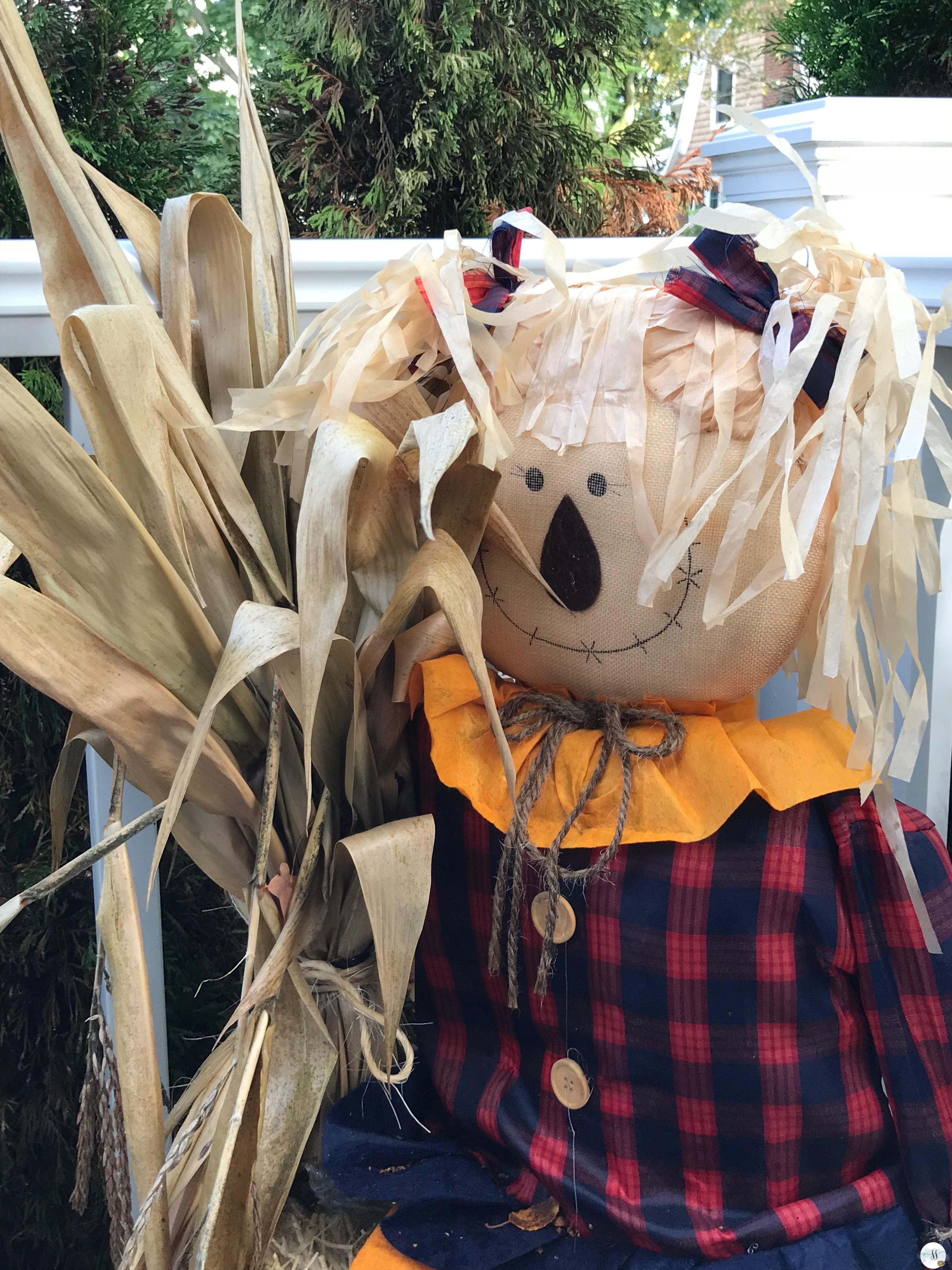 If anyone has met my granddaughters this little scarecrow might remind you of them…especially Little Lilah Bird…'messy hair, don't care!'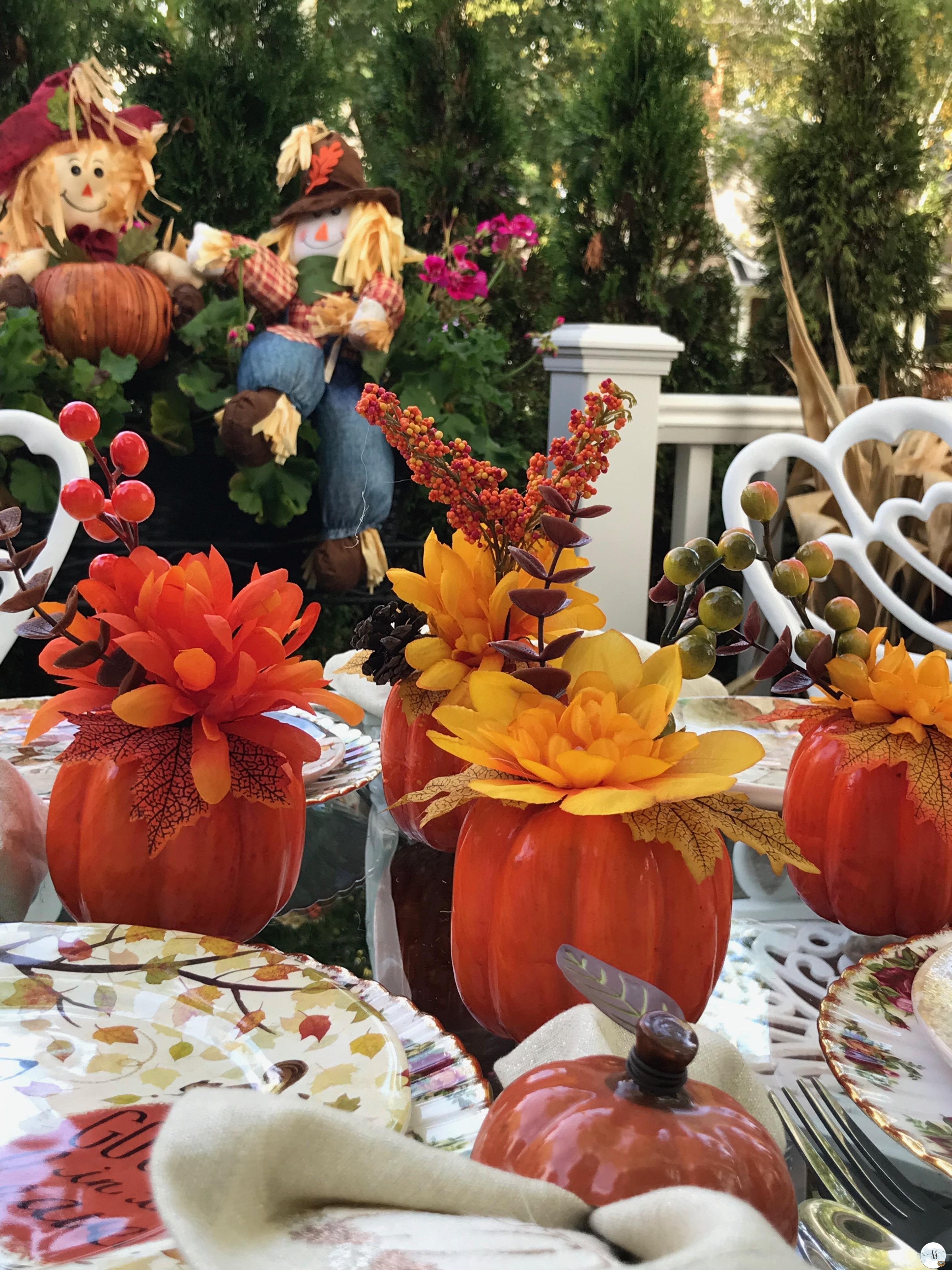 When you are doing a table theme…hit up the Dollar store. These little pumpkins were a dollar and look how sweet they are!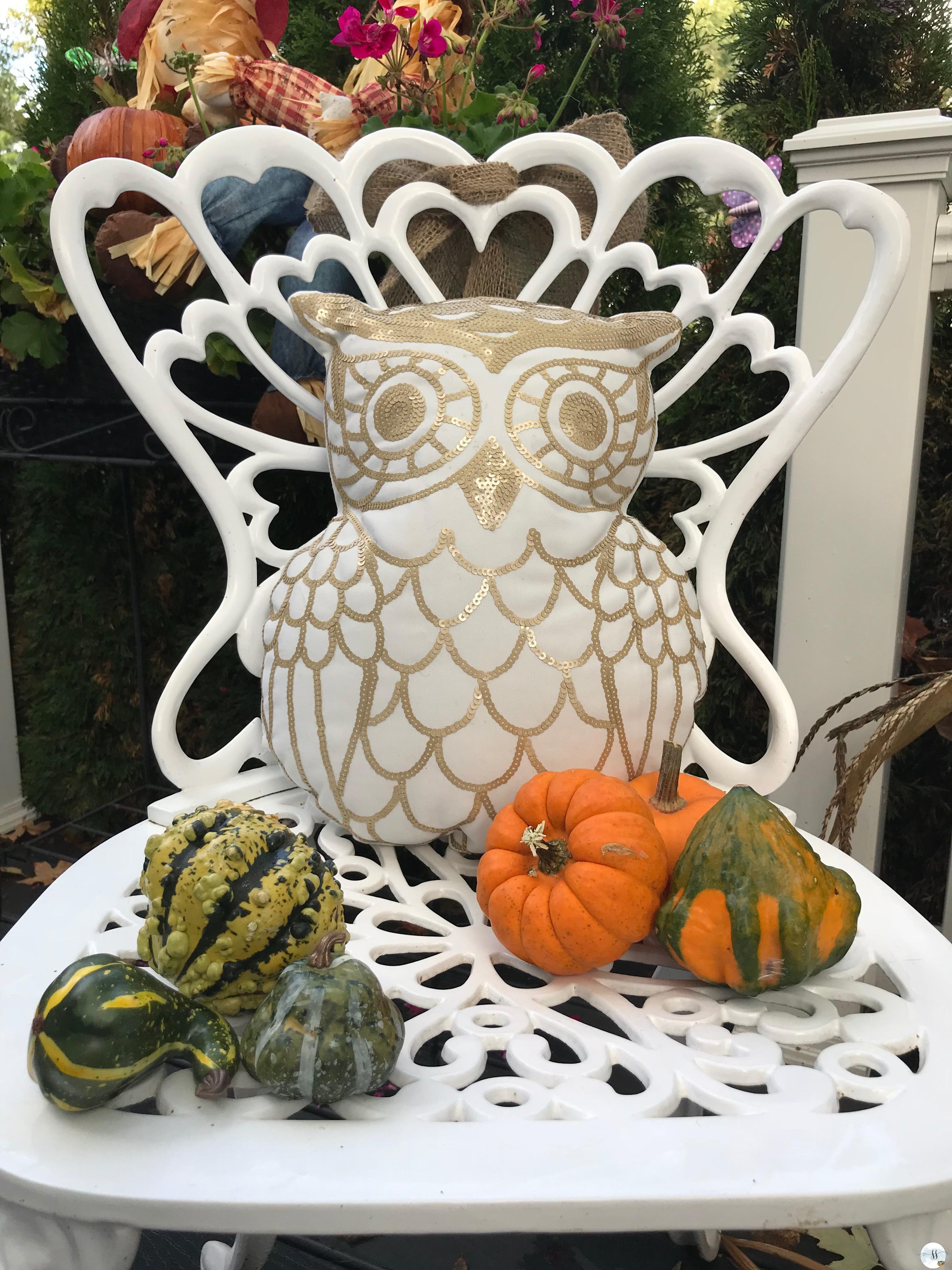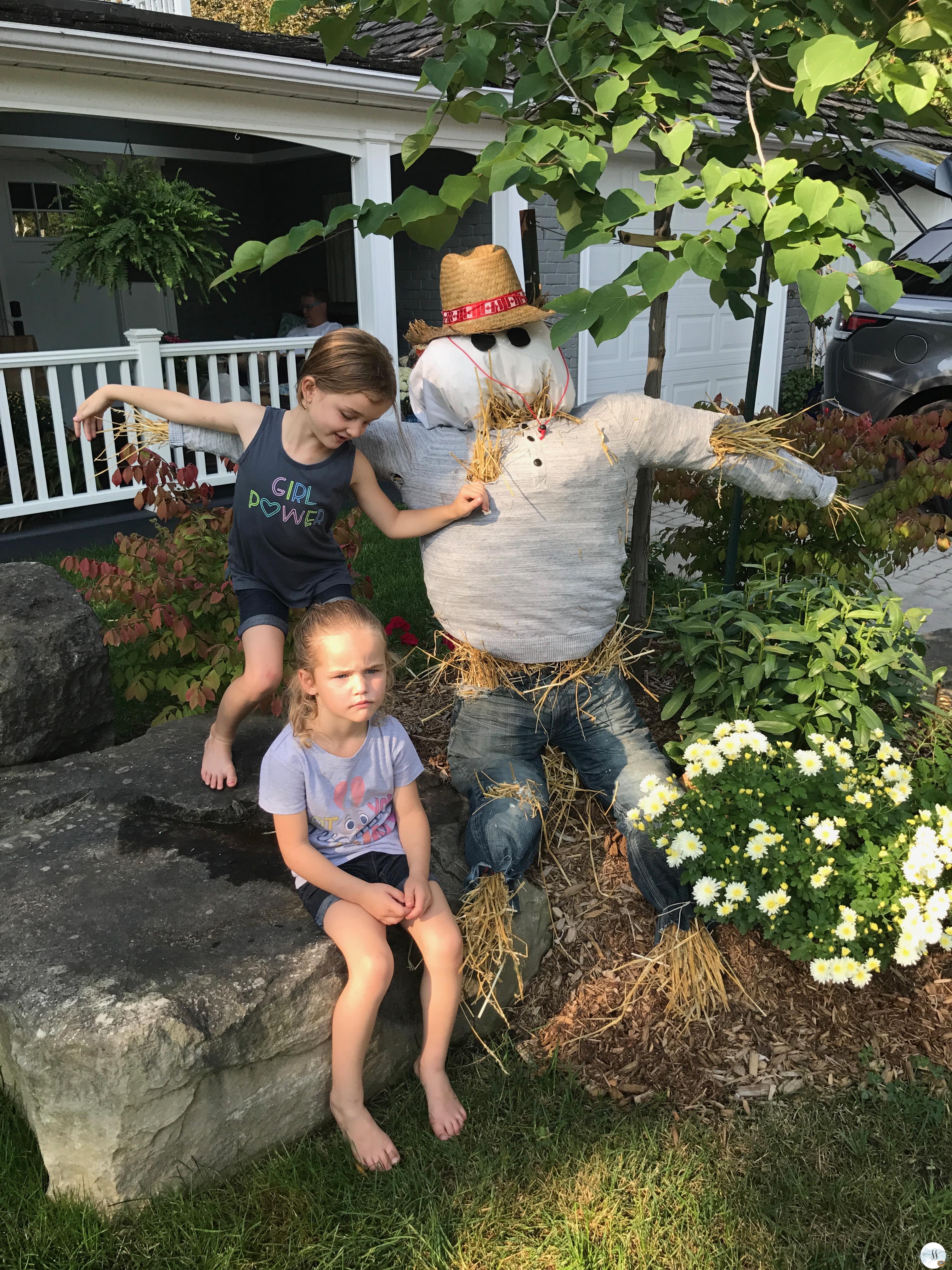 From our secret garden, Savannah, Lilah (grumpy pants) and I, wish you all a very happy thanksgiving!