I happened upon this charming little shop called Little Paris while strolling through the Promenade in Bonita Springs. They had me at Bonjour.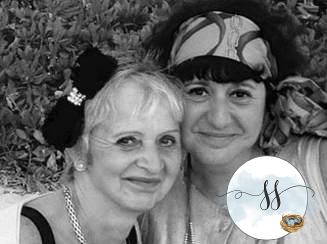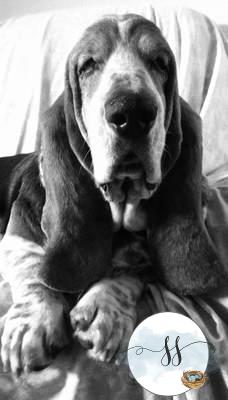 This store opened in March 2017. It is owned by the nicest ladies, both from France; Jany and Felicia. Mother and daughter. Beside them is Basile and he is the mascot of Little Paris boutique. He loves to greet guests at the shop and considers himself the boss!
Jany was born in Normandy, France with a multicultural background. She was brought up in a French artist atmosphere near Paris. After graduating from London England she moved back to southern France. Her French style, taste for fashion and fine art, especially antiques naturally brought to life this new adventure in Florida with her daughter.
Felicia is Jany's third daughter. She was born in England and studied international law in France. Her strong taste for decoration and colour rapidly took over her career in financial affairs and led to opening Little Paris!
When you enter the store you see this large table that you can picture yourself and your family sitting around enjoying some delicious French cuisine. It is set with some beautiful china and crystal all available for sale. The white dishes on the bench are for sale by the pound….just as they are sold in France! 1lb = $8. You will notice on the sign that they are happy to help you with any of your decor needs in your own home.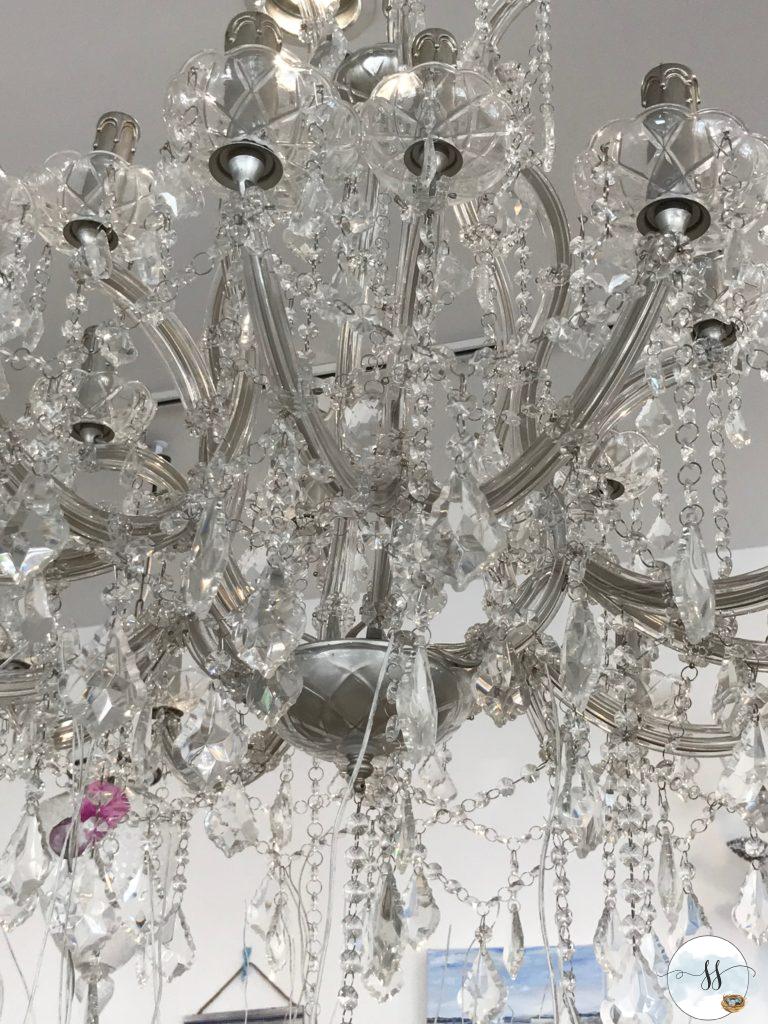 Above the table is the most beautiful chandelier that I would love to have in my Corner House if only I had higher ceilings. I am so limited with an 8-foot ceiling height. The crystals catch the sunlight just perfectly. It is beautiful…what a statement piece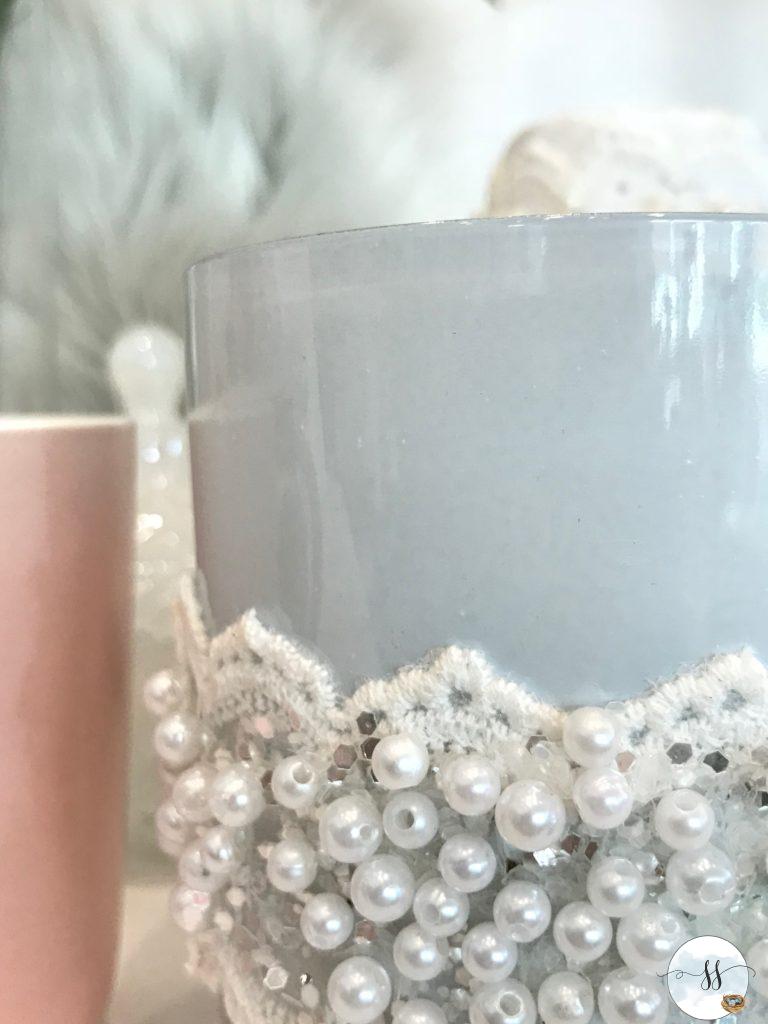 Hostess gifts galore!! I would be happy to receive one of these!  Little Paris displays are unlike any other and will offer ideas for individual style and home décor for each holiday and year-round. I am in love with this little vase with the lace and pearls.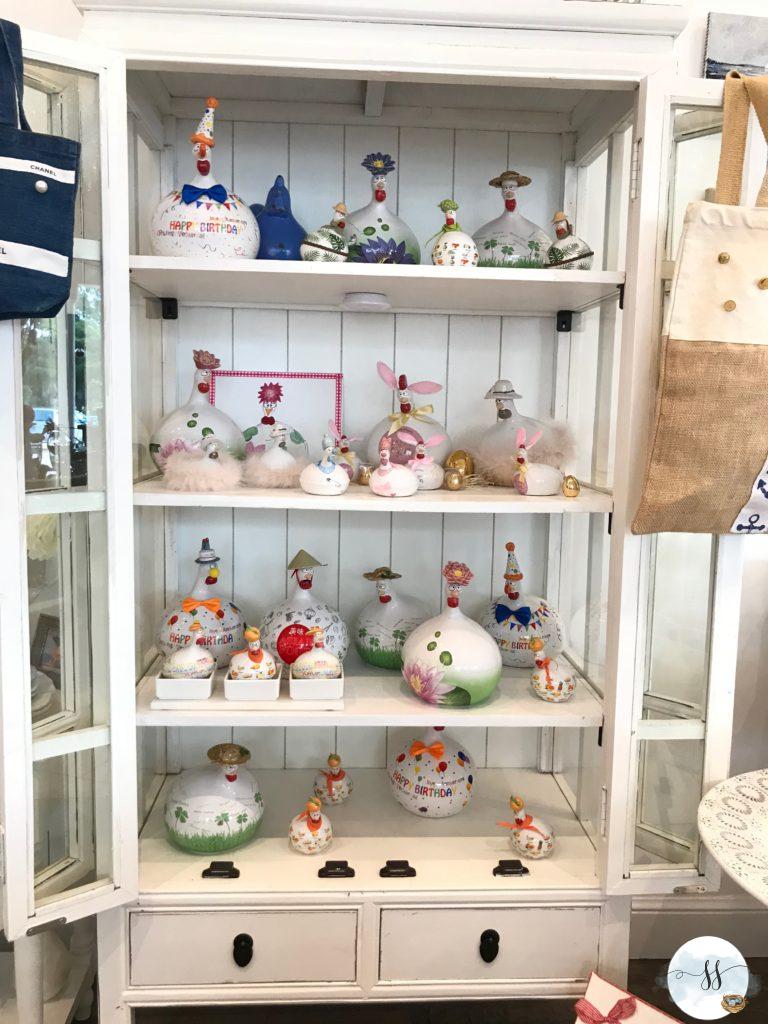 These little hens are adorable. Collect them all or buy one for a special occasion.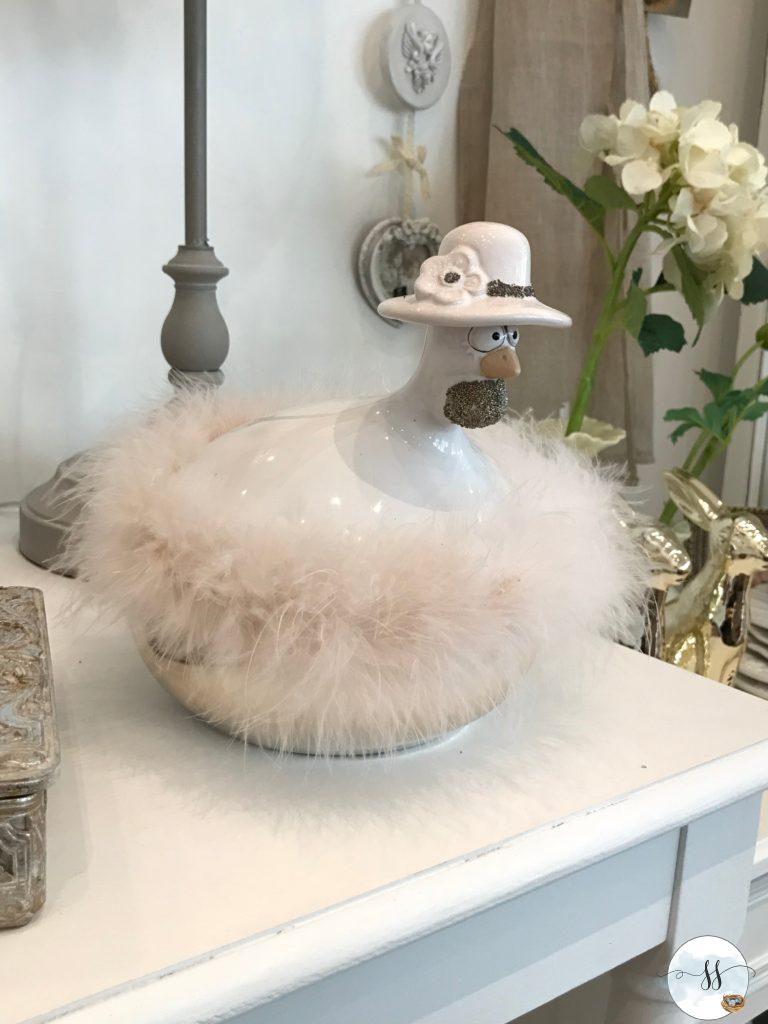 This little lady hen stole my heart and is waiting at the store for me with a few other great little finds. I rode my bike over to take these photos…my basket just isn't big enough for all that I bought….oh boy! Honestly, it is just one of those stores that you will go in time after time and find something to take home. I know when I go back to pick up my items I will no doubt find something else.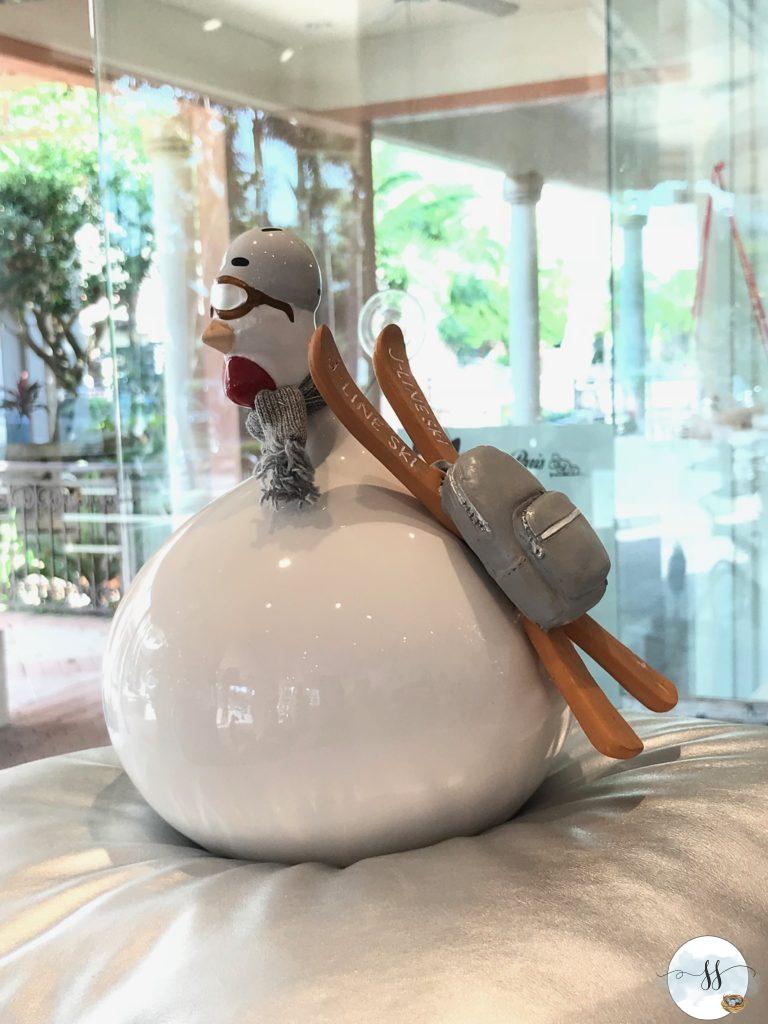 This little guy is going skiing. A perfect gift to take home to one of my friends in Canada.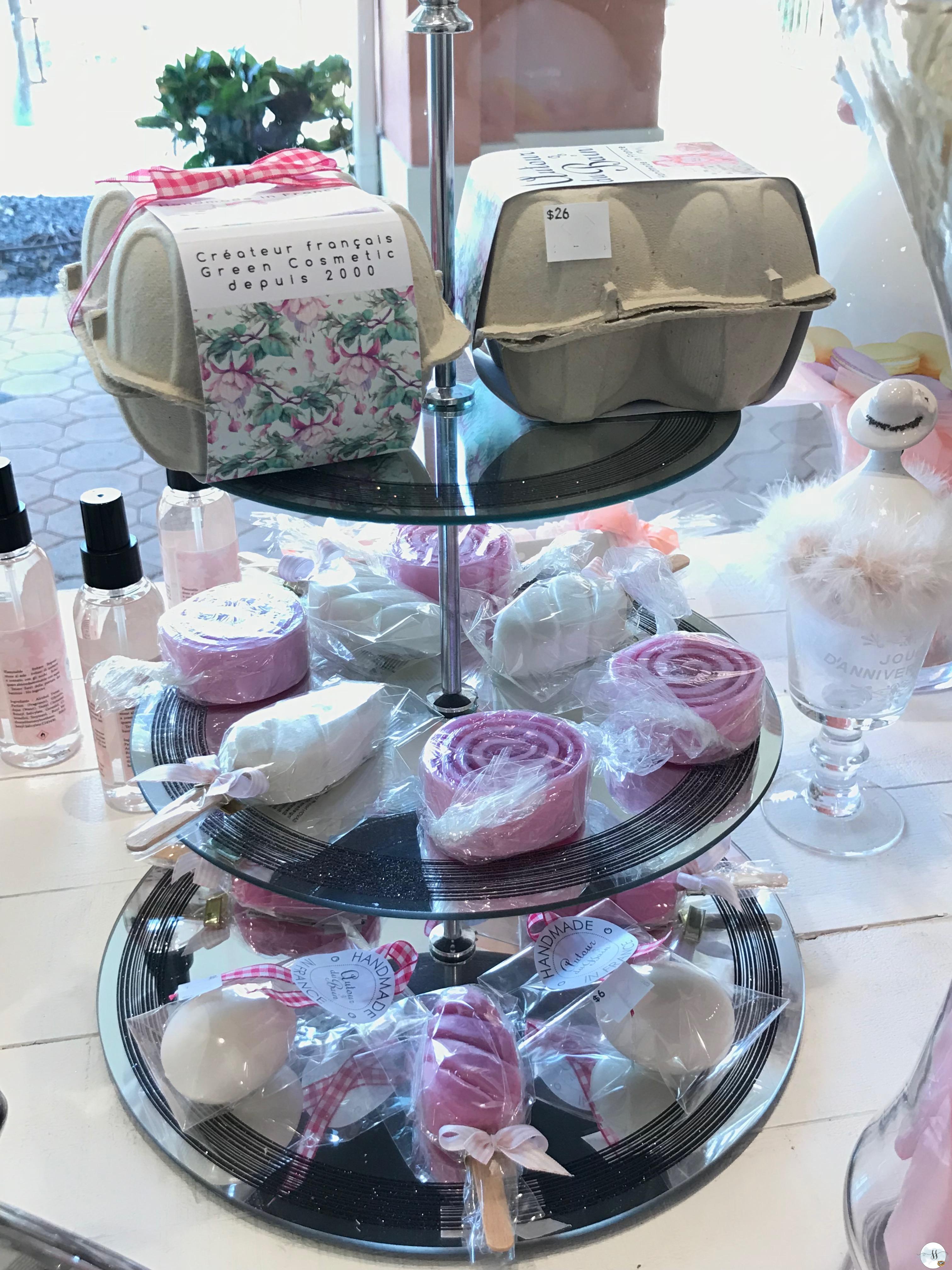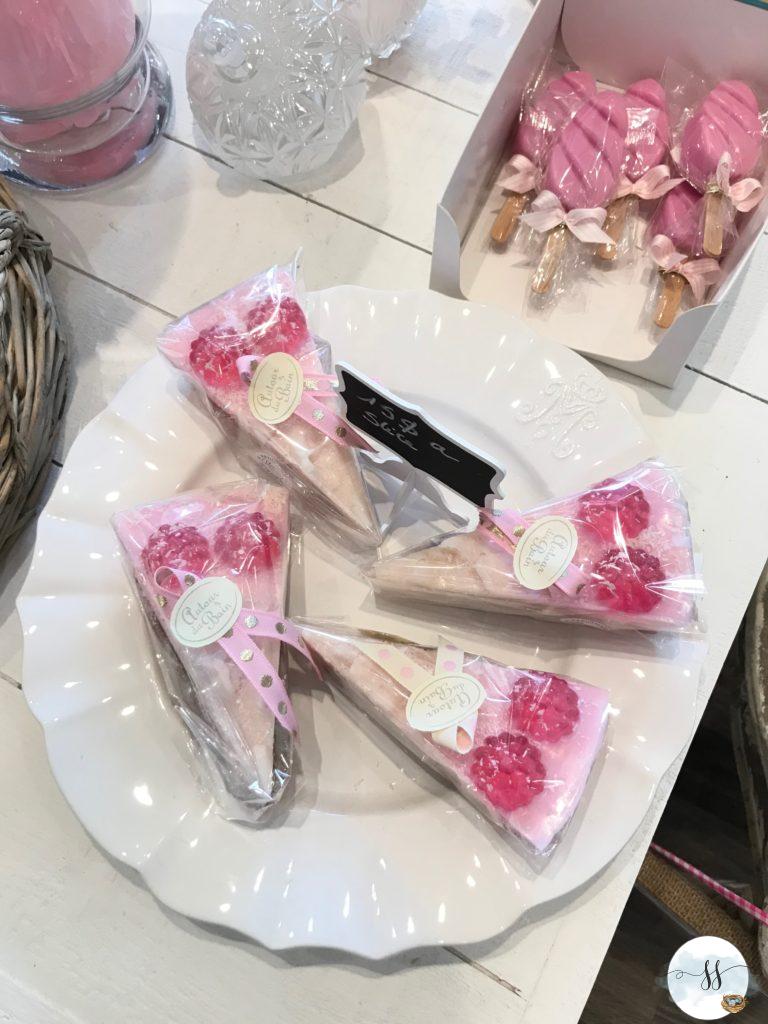 Not for eating. I am going to stock up on these bars of soap! Aren't they the cutest? I am going to put them on a cake plate beside the bathtub for the girls. LOL….These would be perfect in your guest bathroom. I don't know about you, but when I have guests I always put a brand new bar of soap in the shower…ewww….using an already used bar is just a gross thought!!! This would be cutely presented on a small plate with a face cloth rolled up beside. it.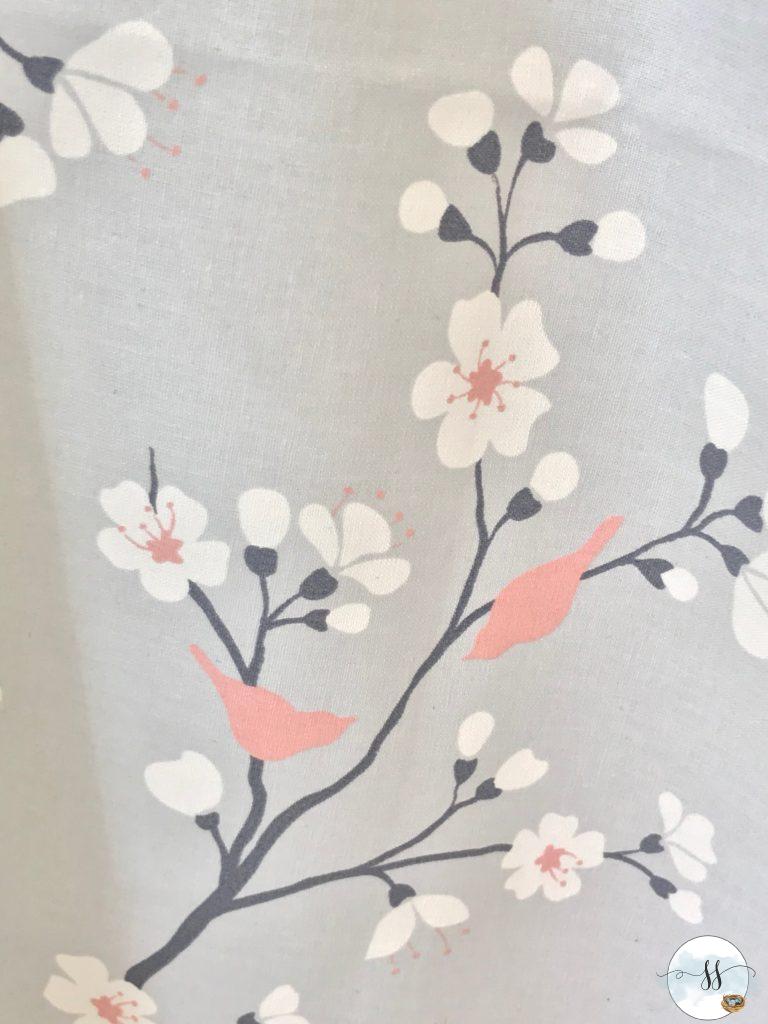 Fleur de soleil, made in France tablecloth, coated cotton, you can leave them under your lanai…waterproof AND beautiful. There are many patterns to choose from.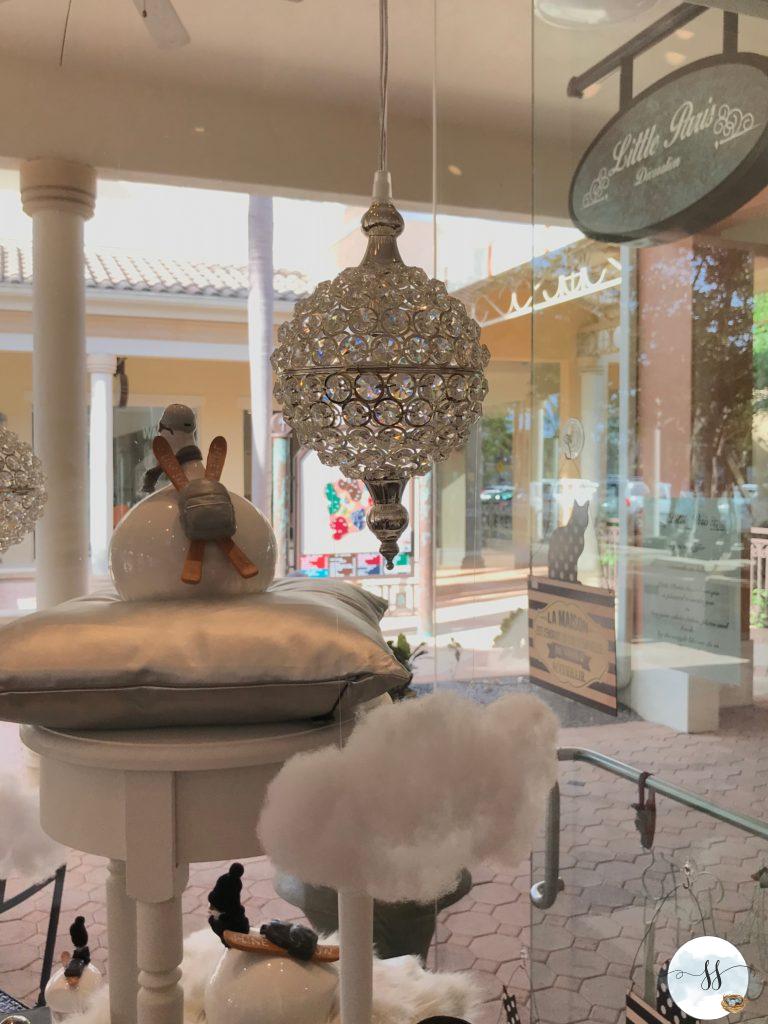 As much as I love that large chandelier I am afraid it would never fit in the Corner House. However…this pendant will fit perfectly. I am going to be updating my bathroom at home and this might be just the bling that I need. I love that the ladies hung this little cloud from it…a bit whimsical.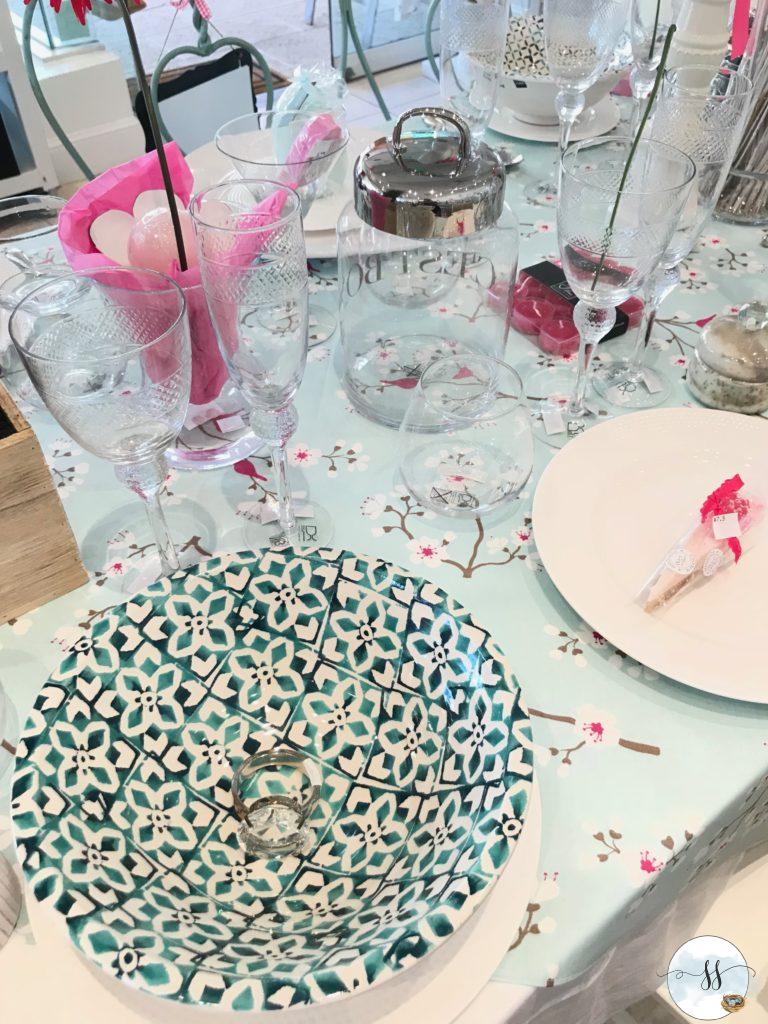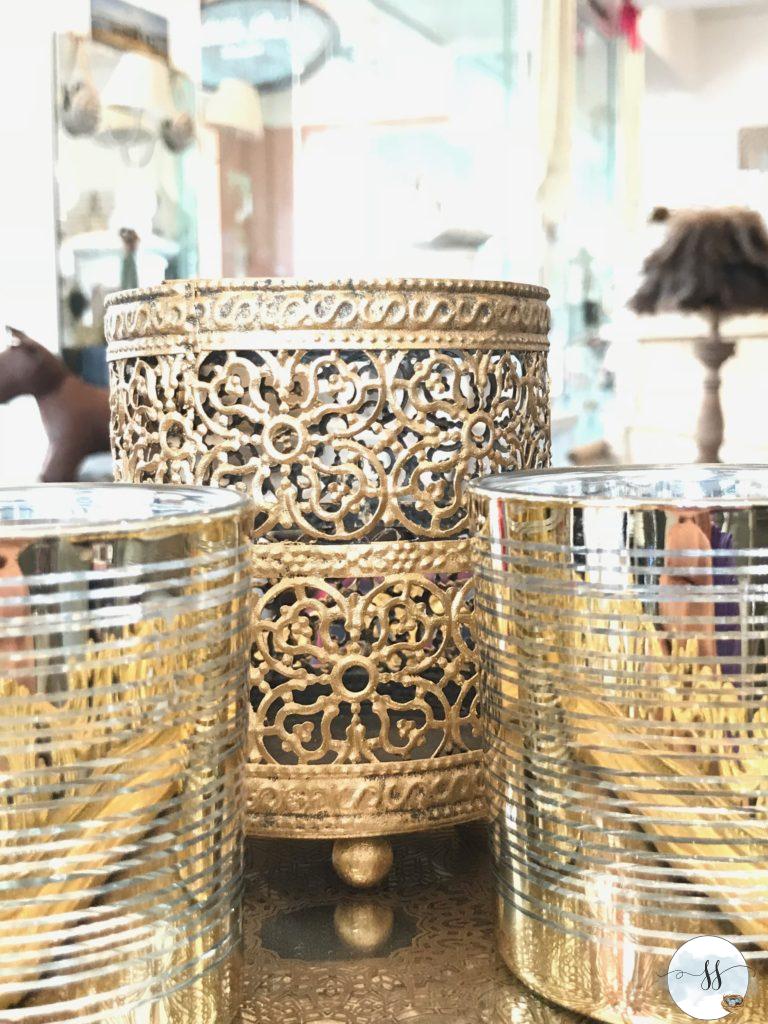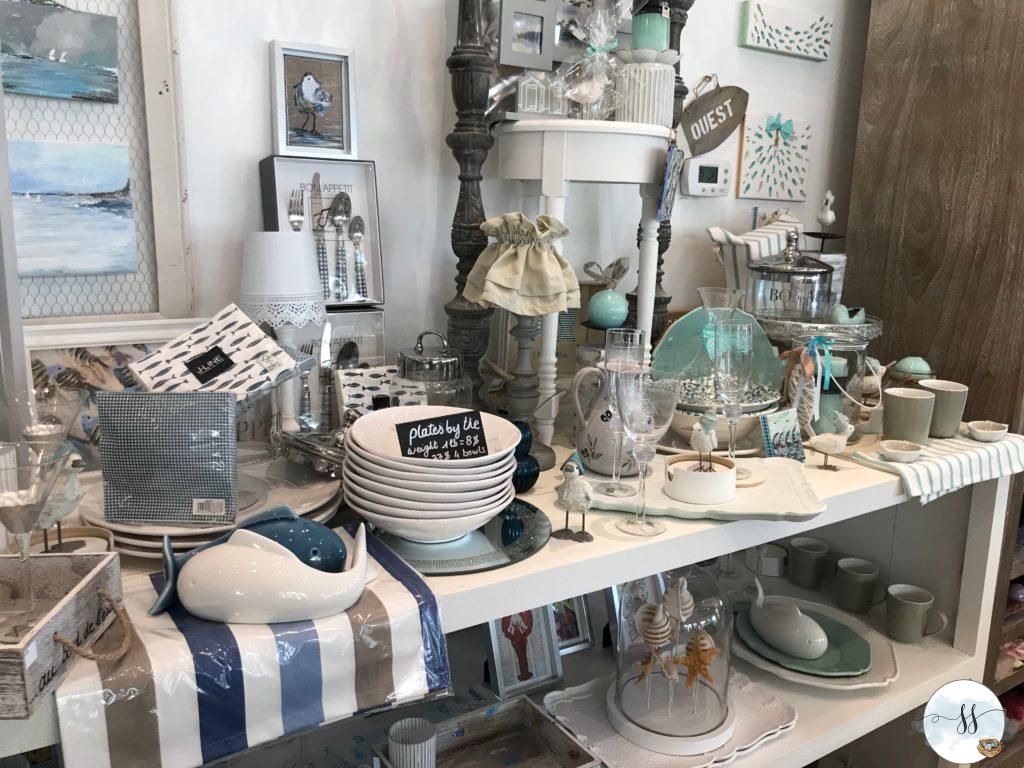 All this blue and white decor is right up my alley for the Canadian Club House. Very nautical.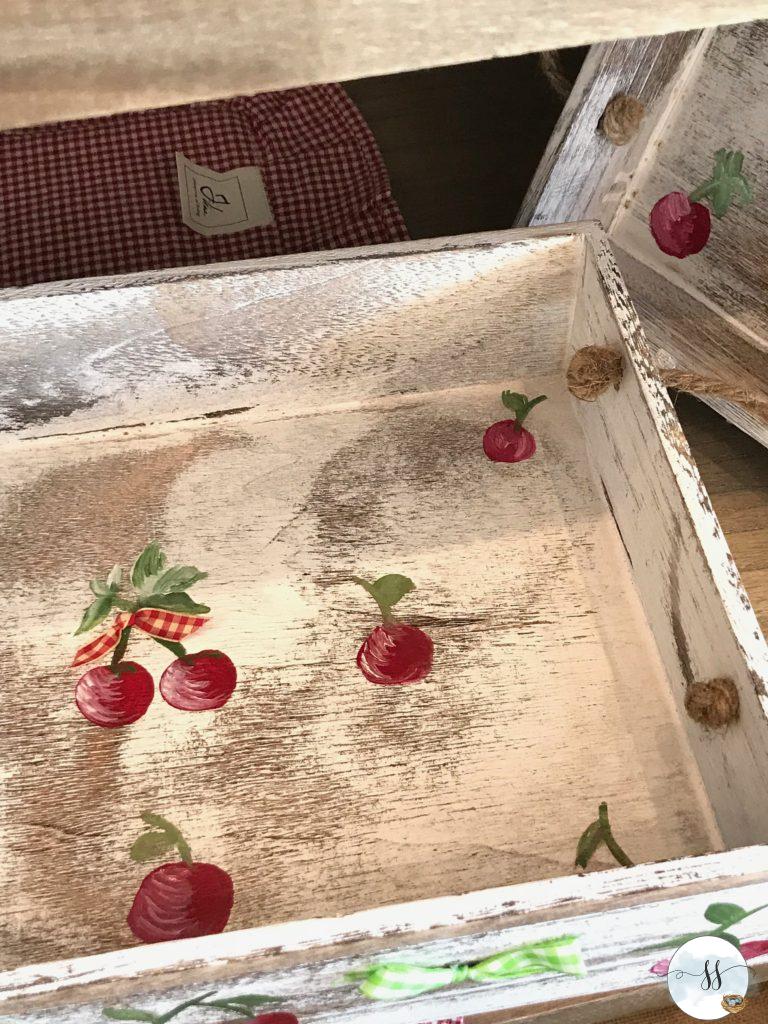 This tray is hand painted by Felicia. It would be a fun piece for Valentines with the pop of red. It would be super cute in a spring display with some red and white or green and white gingham napkins. Hmmmm….I'm thinking:)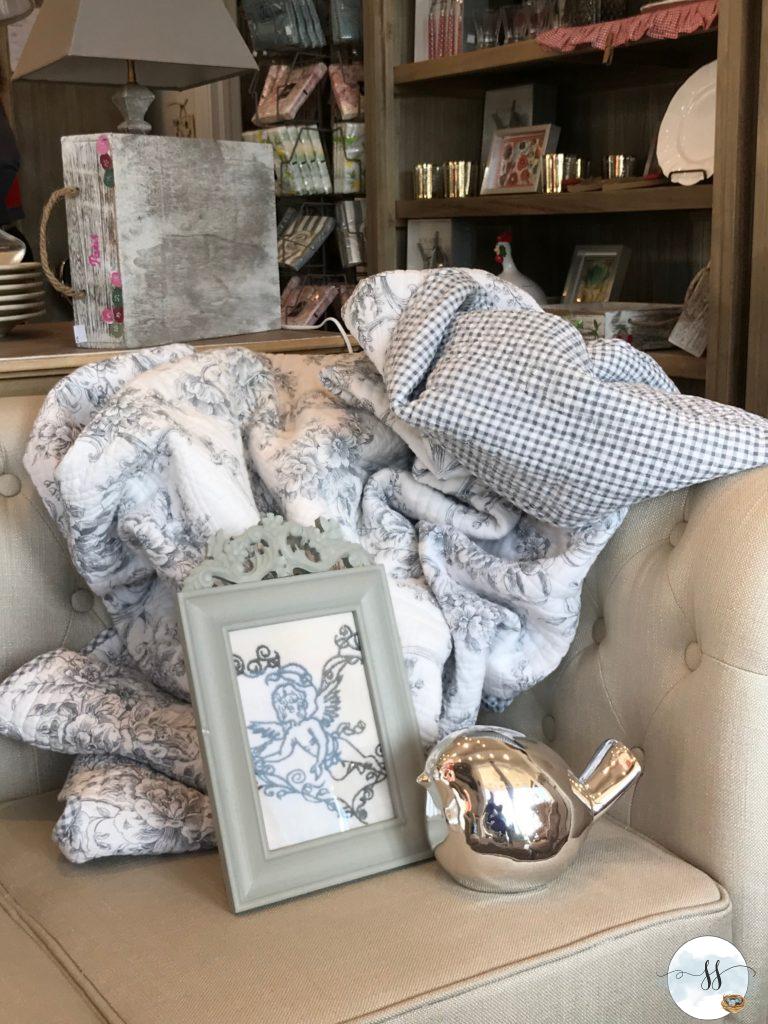 Little Paris carries some gorgeous blankets and throws, but trust me….if you see something you like..buy it immediately. I had my eye on two pom pom throws.  When I went back they were both gone! I was on my bike again, maybe I should just get a bigger basket!! Fingers crossed they get more in.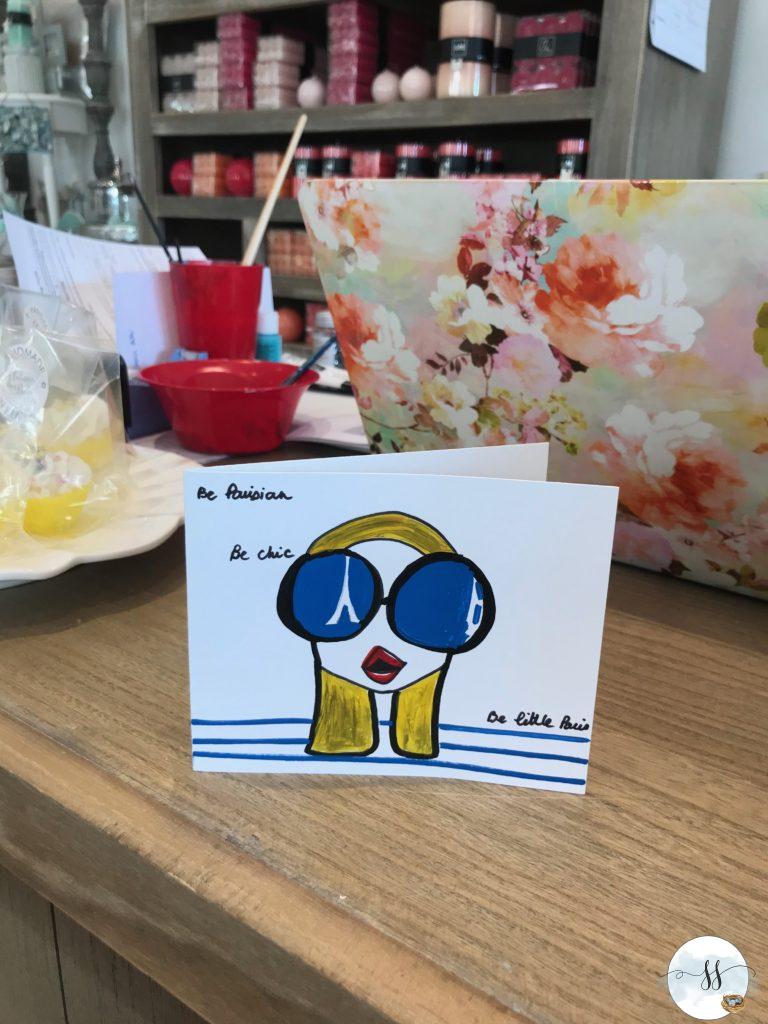 As with the cherry tray above, Felicia hand paints greeting cards too. All originals and no two alike. These would be really cute in a frame. Check out the back of her computer, isn't it pretty?. I will have to ask her where she got this.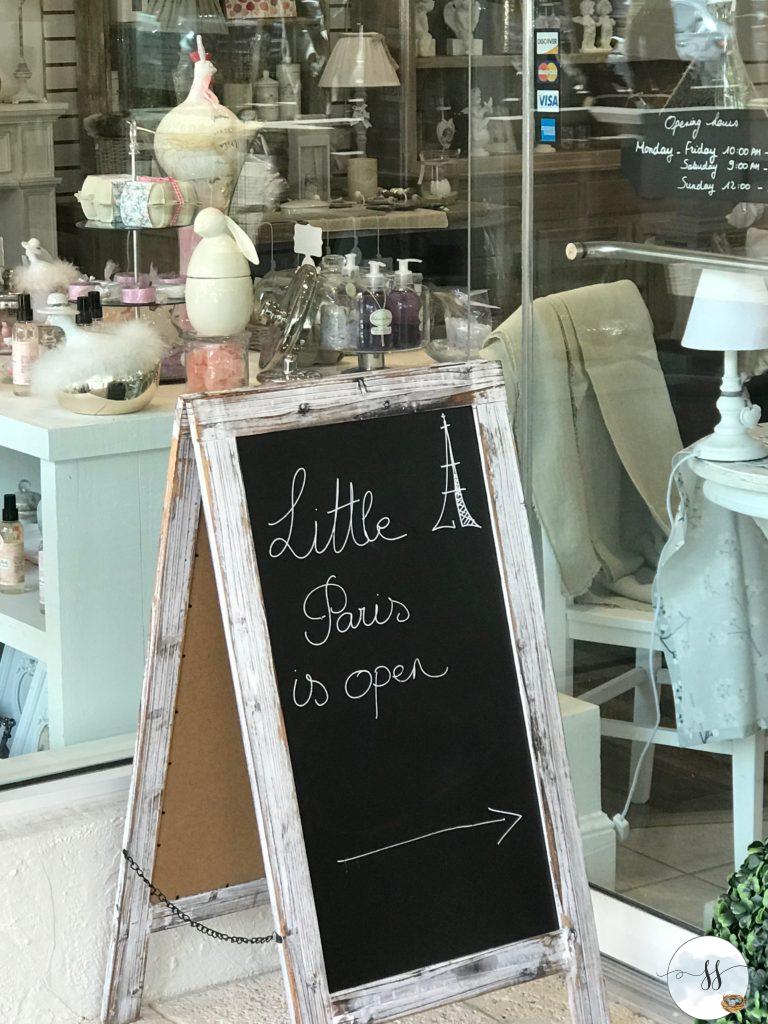 If you find yourself in the Bonita neighbourhood, do stop in and say bonjour to the ladies. They are so lovely and so proud of their store as they should be. It is a real little gem. If you look close you can see their store hours in the window sign.
You can check out their website for more information and directions to their store.
www.littleparisboutique.com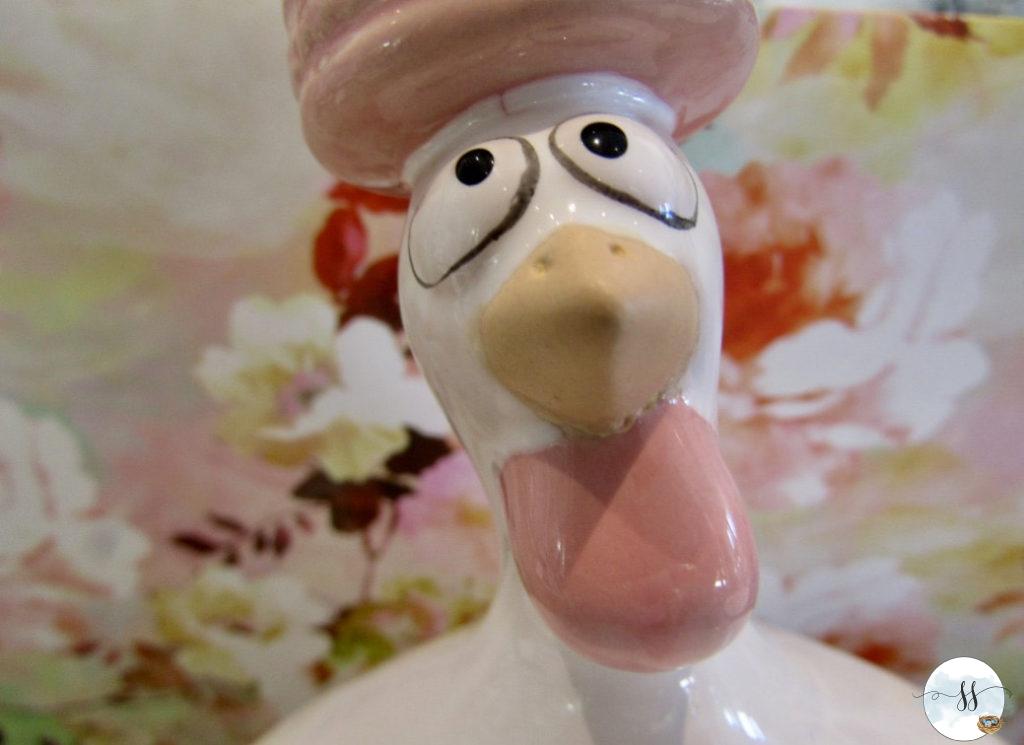 au re·voir mes amis
xo