I am just dropping a quick line to say hello and Happy New Year ya'll
This year I will ……………(fill in the blank)
A thousand things are going through my head right now
2019 new year, new beginnings, new endings, new resolutions,
Come January I always think of my health going forward, my weight, wrinkles and the inevitable – getting older – blah – better than the alternative I guess.
Where are YOU starting this year? Health and fitness? Brainpower – maybe learning something new? Harvard Health Publishing says boosting your brain power can slow cognitive ageing.
I have new things to learn- like SEO…I didn't even know there was such a thing…Search Engine Optimization…it's a thing. I have started a course to learn about it.
Growing my IG followers…another course!!
How to optimize videos for your blog….guess what? Another course!! LOL….I am going to be so super smart at the end of this year!!! Or maybe so frustrated I'll pack it all in.
If you are looking for a course to take for your own well-being check out  www.dailyom.com  This site always offers great online courses that you can do on your own schedule.
…Got home after Christmas…pants that fit fine when I left were a bit snugger…I read that 'its not what you eat between Christmas and NY that matters…its what you eat between NY and Christmas….well I beg to differ!!! This holiday season was so fun….fun equates to calories…I don't care how thin you slice it!
Giving back…What is your favourite charity? Do you give your actual time somewhere? I am giving this one a lot of thought. I am leaning towards the Food Bank in our city! I had no idea how many people….how many children…go through their day hungry! Did you know that in the Hamilton ON area 2 in 5 people who rely on the emergency food network are children? That just makes me sad to think a little guy is sitting in class with a rumbling tummy:(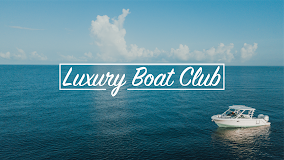 A new job for me!! I know right? Some of you know that Steve and I own a boat club with our partners Taylor and Brandon. It is called Sweetwater Lifestyles you can read all about it here. I am now going to be the face of our concierge service that we provide. I am super excited to be meeting with a  sweet couple on Monday to chat about an upcoming beach wedding! It is all very exciting for me and I cannot wait to get started.
So out with the old year and in with the new….right? Well not too fast there Missy. Let's take some time to reflect on all of our accomplishments of 2018. I always feel that we are so quick to dismiss one year and jump into the next with so many super fantastic ideas and resolutions!! While it is fun to look forward to a new year I personally want to take time to appreciate what I have…what I did…what other's have done for me…my family that makes me laugh all the time, my awesome girlfriends…so, so much to be thankful for.
In terms of my blog, I thought it would be fun to highlight some of mine and yours (based on your feedback/analytics) favourite posts from 2018.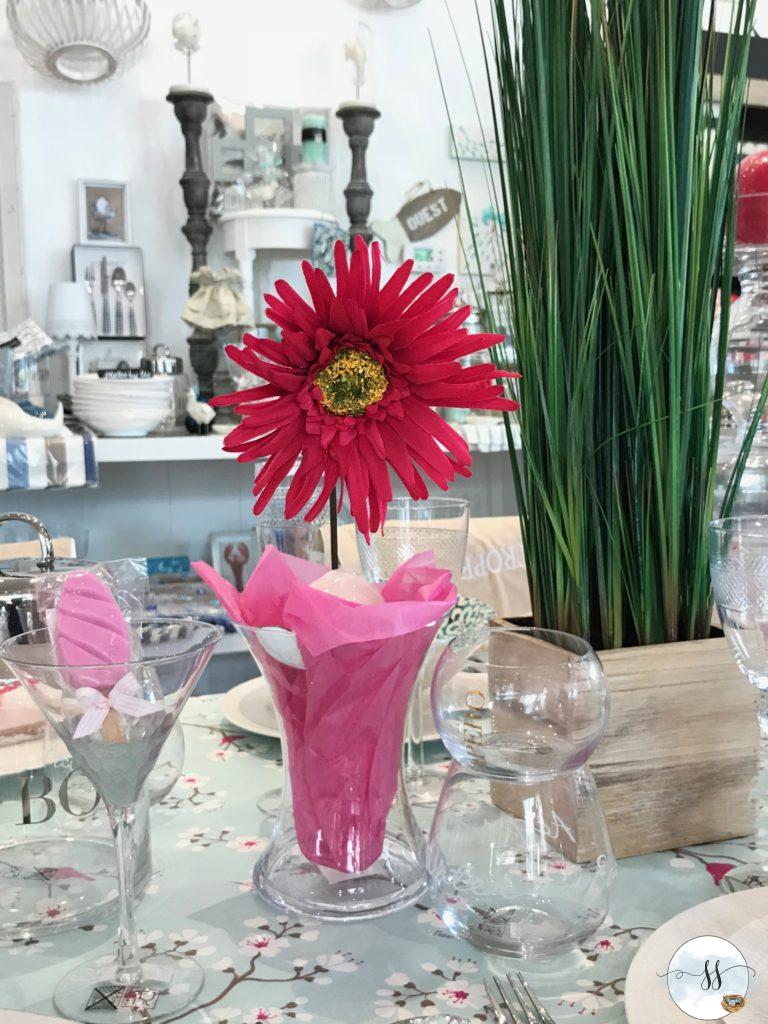 Little Paris. I loved doing this blog! I have been back into this store a number of times and each and every time I come out with something special. For anyone that is in the Bonita area, it is worth the drive to the Promenade Plaza to check it out.  For Christmas, I got Savannah (she is crazy about Paris) all sorts of little Parisienne items, even this really cute beret!!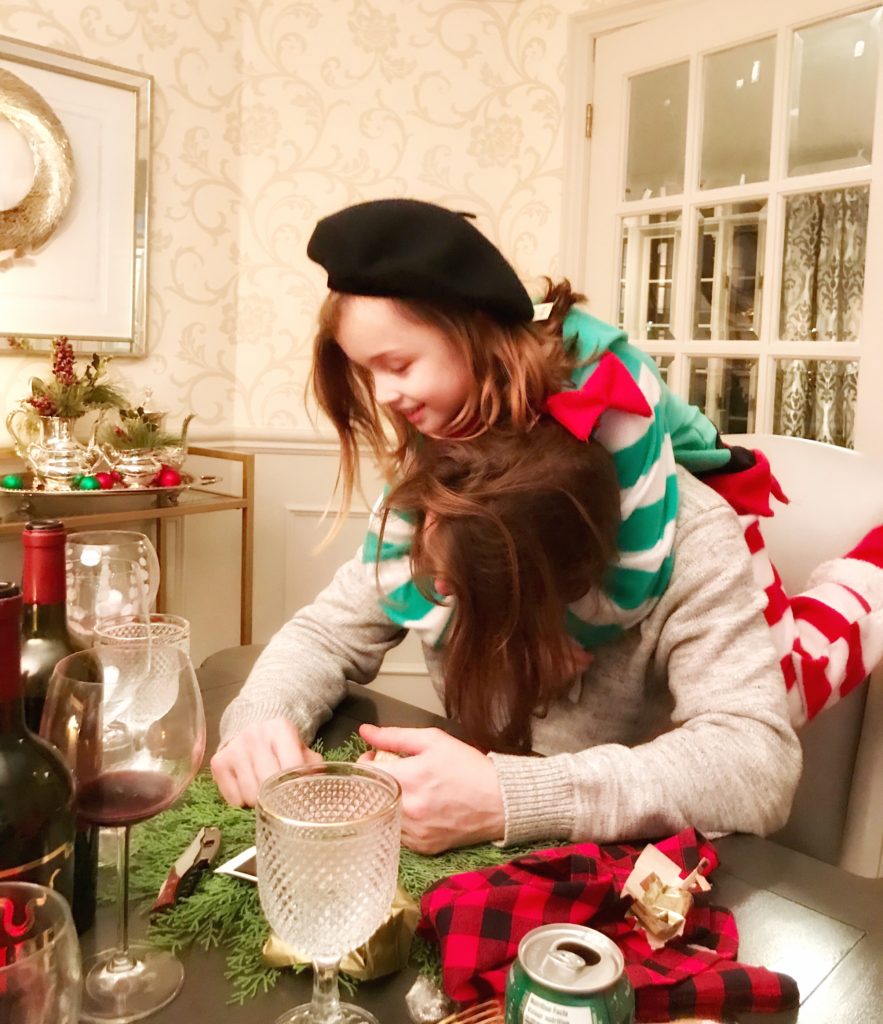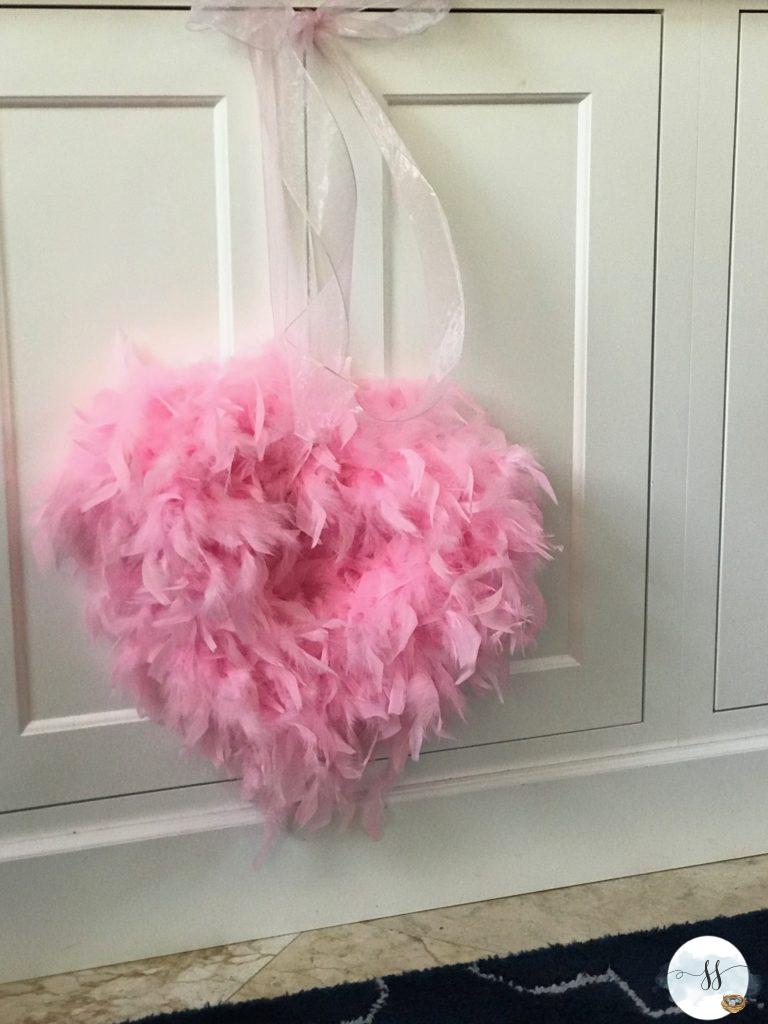 One of my absolute favourites was my Gal-entines party – Sleepless in Seattle. I am already thinking of what to do this year. While my photos of this event did it absolutely no justice I do love this simple DIY heart. This was the easiest  DIY project in the history of all bloggers!!! A heart I made out of a really cheap feather boa.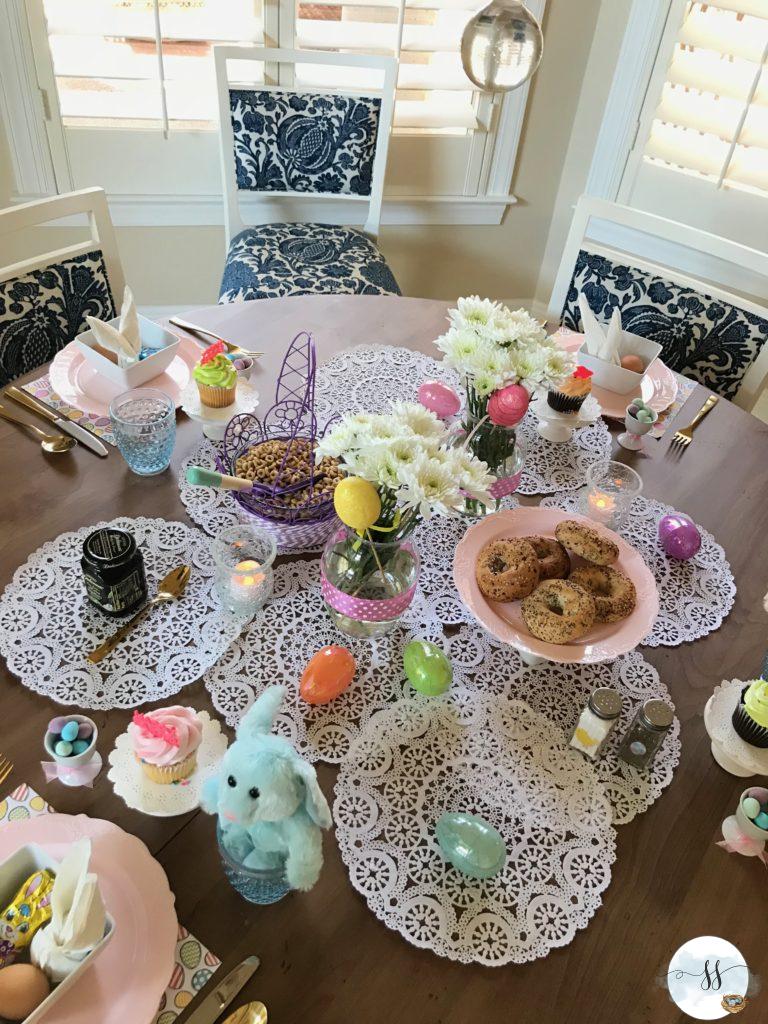 The dollar store Easter tablescapes!!  I had no idea at this point that I had some younger ladies following my blog until a few of them emailed me and asked me to keep on posting some budget-friendly decorating ideas.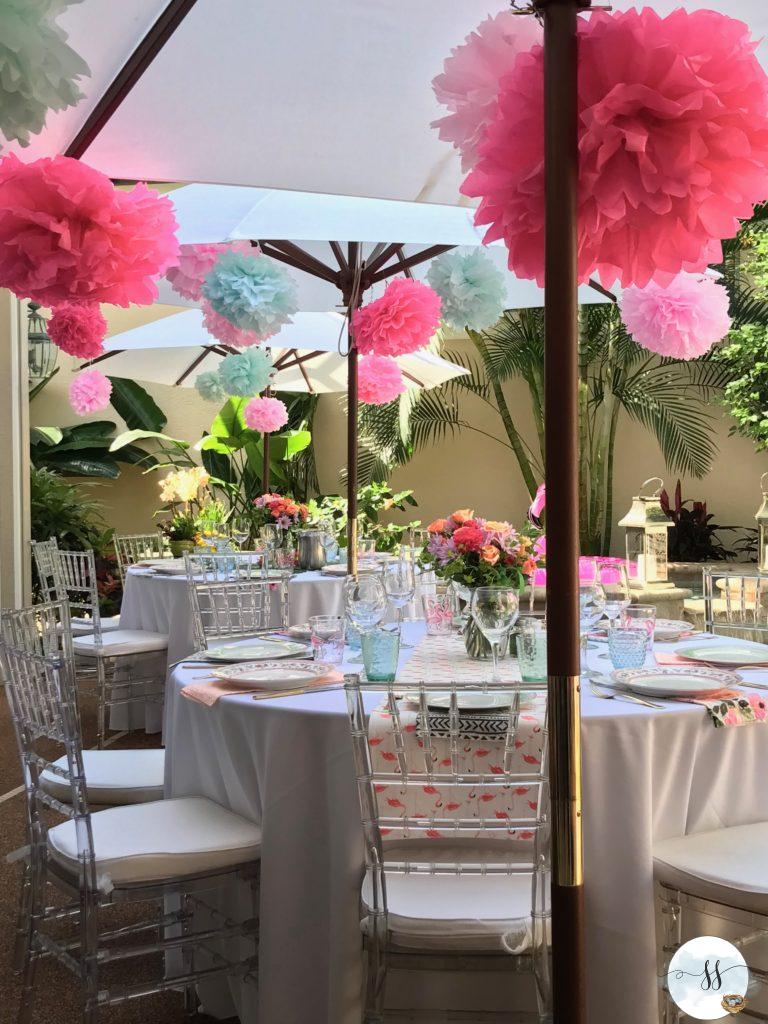 Another one of my favourites was the Flammingle…not only was it a fun set up to create…but the party was super fun too.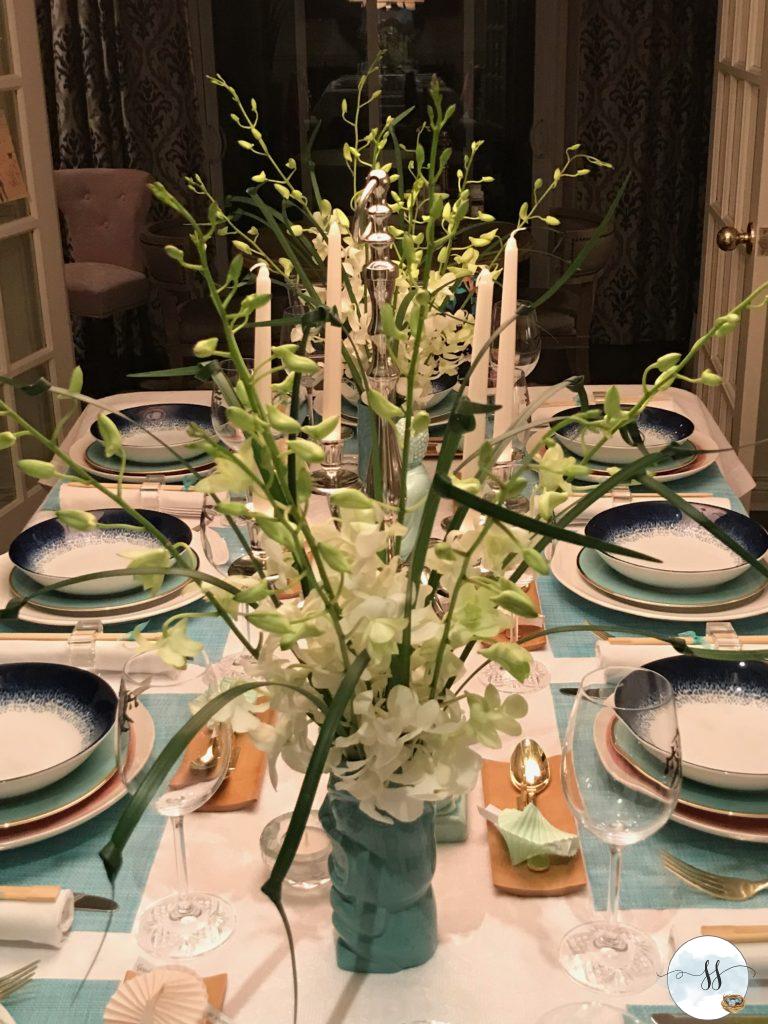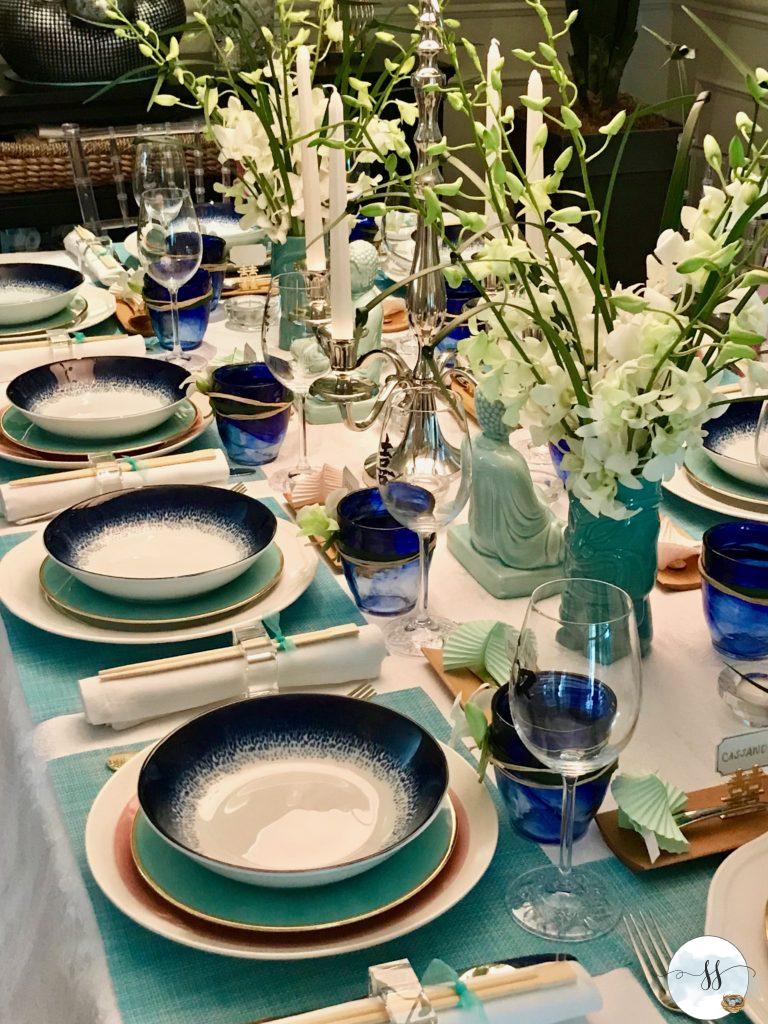 The Asian shower! It exceeded my expectations. It was just one of those events where everything came together perfectly from the decor to the guests. I think some of us paid for it the next day…but meh…it was worth it. You can see more photos here.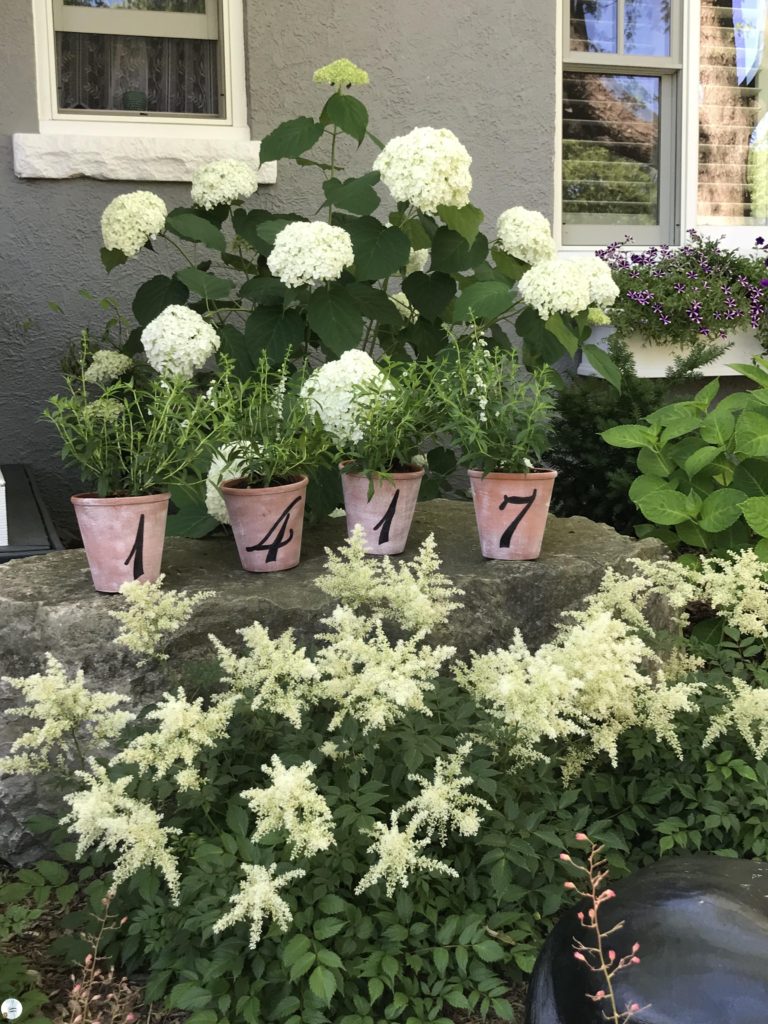 I loved this simple DIY project.
Nov was all about creating organizational printables for you. I have already started to work on some that will help us to stay on point throughout the year. The Christmas templates are still available here some can be used outside of Christmas.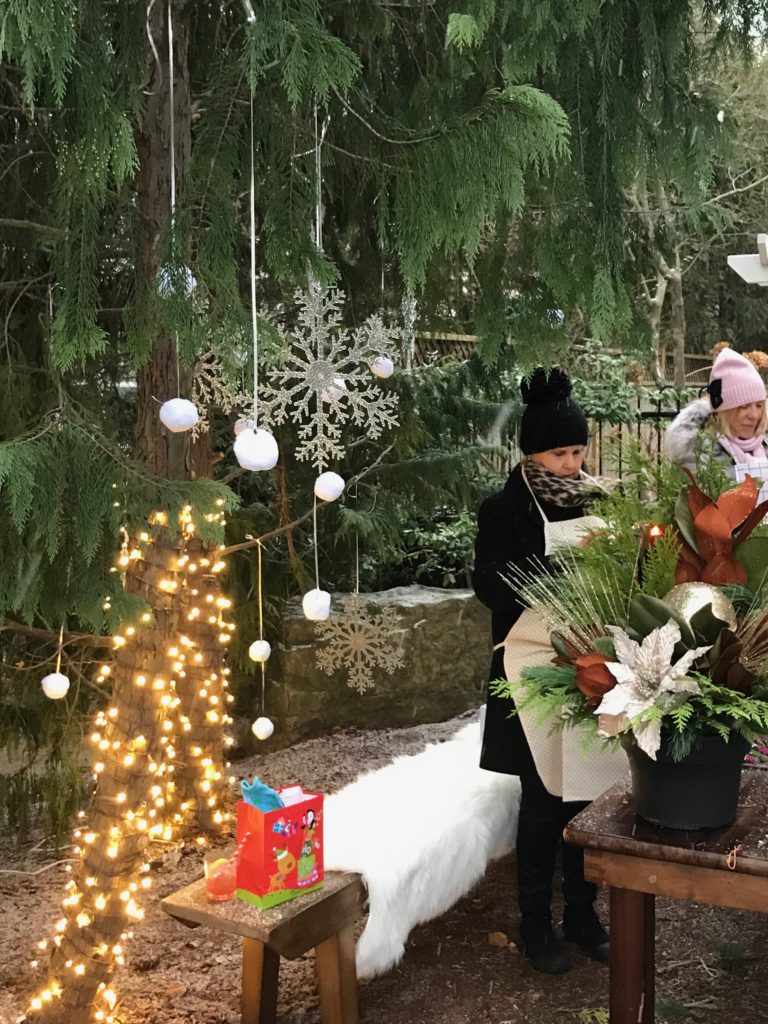 Sharing my winter wonderland with these girls was a perfect way to celebrate Christmas with friends. Check it out here…
We never know what any given day is going to give us…so live each day to its fullest…enjoy the little things and celebrate everyday life.
Happy 2019
PS….LOL…I wrote this on Sunday and forgot to hit send! So I actually had my first day at work yesterday. It was really fun being out on the water helping a sweet couple plan their beach wedding. I have honestly never met such a 'chill' bride. I have a feeling that no matter what happens on their wedding day they will roll with it and have a super fun and memorable day.