While healthy eating is essential in all stages of life, eating well is especially important for older or as I prefer to call us…savvy adults. Wise food choices and a balanced diet are key elements of a healthy lifestyle that can both slow and improve the ageing process…and I don't mean wrinkles! What I do mean is how your body feels or responds on a day to day basis.
As we age or become -savvier- we can feel ourselves changing. I think I would be hard-pressed to find friends my age (50+) that can claim to wake up every day feeling like they did when they were in their 20's or 30's. Nutrients are absorbed differently, our bodies are just not the fine-tuned machines they once were. We have aches and pains and we have no idea how the heck they got there!
I can no longer digest short-chain carbohydrates…Seriously? What happened there? I was the type of person that could eat a burger on a treadmill. Until two years ago digestion wasn't even a word in my vocabulary!! Do you know what short-chain carbohydrates are? Everythiiiinnnnggg!! Everything that is delicious as well as being very healthy, everything that gives me a reason to get out of bed in the morning. A slice of toast, slathered in avocados with sliced apples on the side and maybe some yogurt too!!….Just a plethora of fruits and veggies that are delicious…oh and onion and garlic…OMG…I LOVE GARLIC!
If I eat outside of the Low FODMAP diet my stomach immediately distends and my rib cage bloats out…not a good look nor a good feeling!
While in Florida we had been eating out so much and there is really no way of knowing how much salt, additives or Fodmaps are added to restaurant food. This is when things get out of control for me. My body was screaming at me to do something!! I needed to hit the reset button.
Have you ever done a cleanse? I decided to give one a try.
I started a couple of weeks before leaving Florida. I ordered the box of goodies online. It came with daily packs of pills to be taken twice a day for 14 days. Morning and evening. I had read a lot of reviews about this brand and I also took into consideration what my osteopath had said about this particular line….apparently, all was good. Surprisingly, it didn't come with guidelines on what I should eat while doing the cleanse. I used common sense and just ate 'clean'. The nice thing about this cleanse was that it would not be sending me to the washroom multiple times every morning, but it still promised to:
Help relieve occasional bloating and promote flora balance
Formulated with wholesome herbal ingredients to get rid of digestive toxins, reduce stress and supports healthy energy levels
My reason for doing a cleanse was 2-fold; to get the inflammation in my joints under control and get my stomach back in working order also brought on by inflammation. When I eat the wrong foods over a period of time the toxins build up and I pay for it. A cheat here and there will cause discomfort but usually lasts for a day or two and then it's gone. I lasted about 7 days with the supplements. It just didn't seem to be doing anything for me, I cannot say that I am a big advocate of taking pills. So taking 2-4 pills two times a day was not something I really liked doing.
Fast forward, 3 weeks later and back in Canada, I was still feeling very sluggish, achy and bloated.
I knew I had to do something. You may or may not know that I am a Yoga instructor. I have a few gurus that I follow. One of the online forums I do place a lot of trust in is OM Yoga. I follow some of their online courses, daily meditations and yoga practices. One of the courses they offered was a 7 day cleanse. It consisted of 2 days on a completely vegan diet, 3 days of juicing followed by another 2 days of vegan dieting. One part of the cleanse that I did not follow was colonic cleansing using an irrigation method…ummm…no thanks! You can read about those here and make your own decision, not judging.  https://www.webmd.com/balance/guide/natural-colon-cleansing-is-it-necessary#1
Om made it so easy to follow the cleanse with daily videos to watch, a complete shopping list and recipes.
I headed to Longos with grocery list in hand.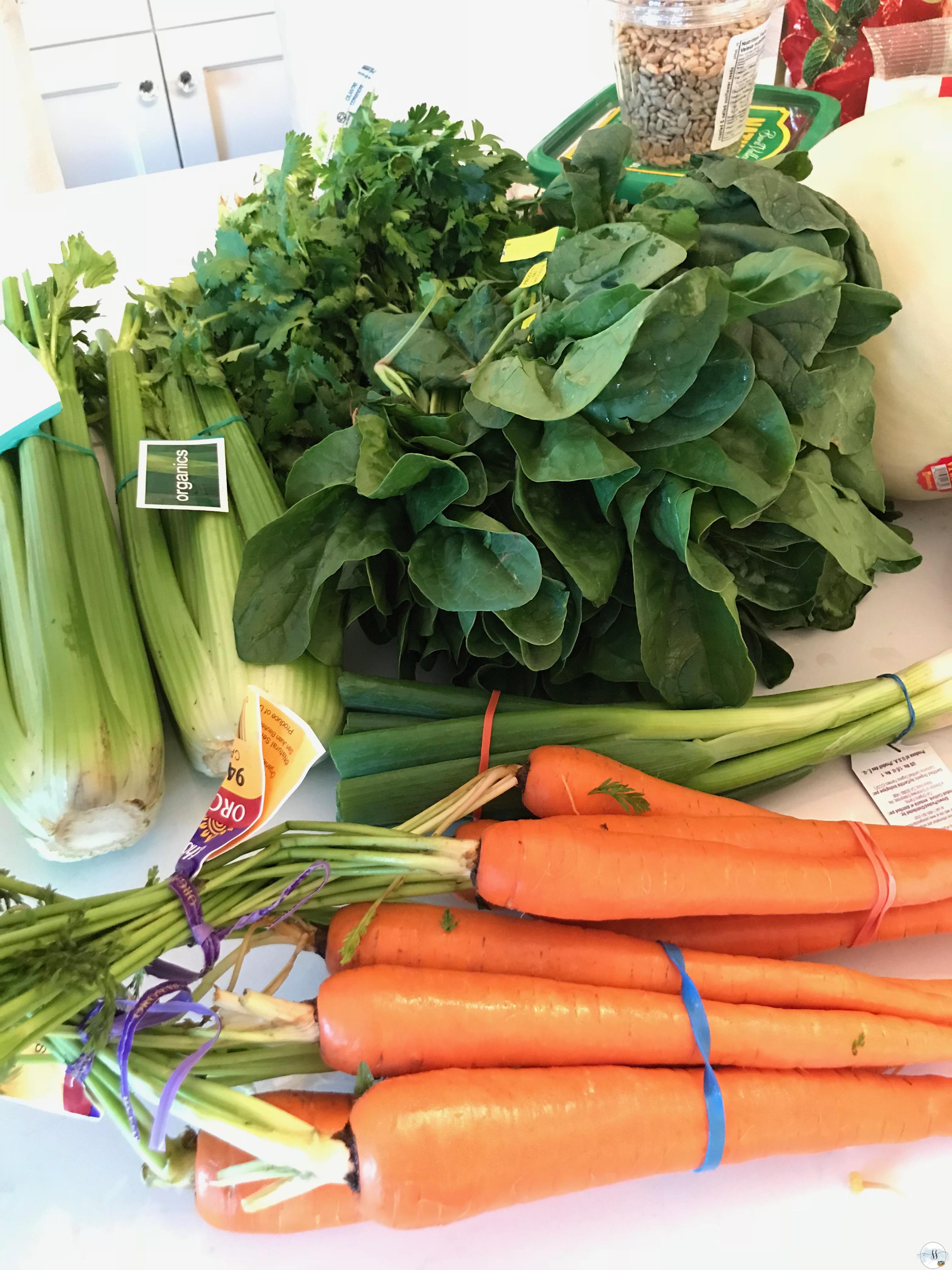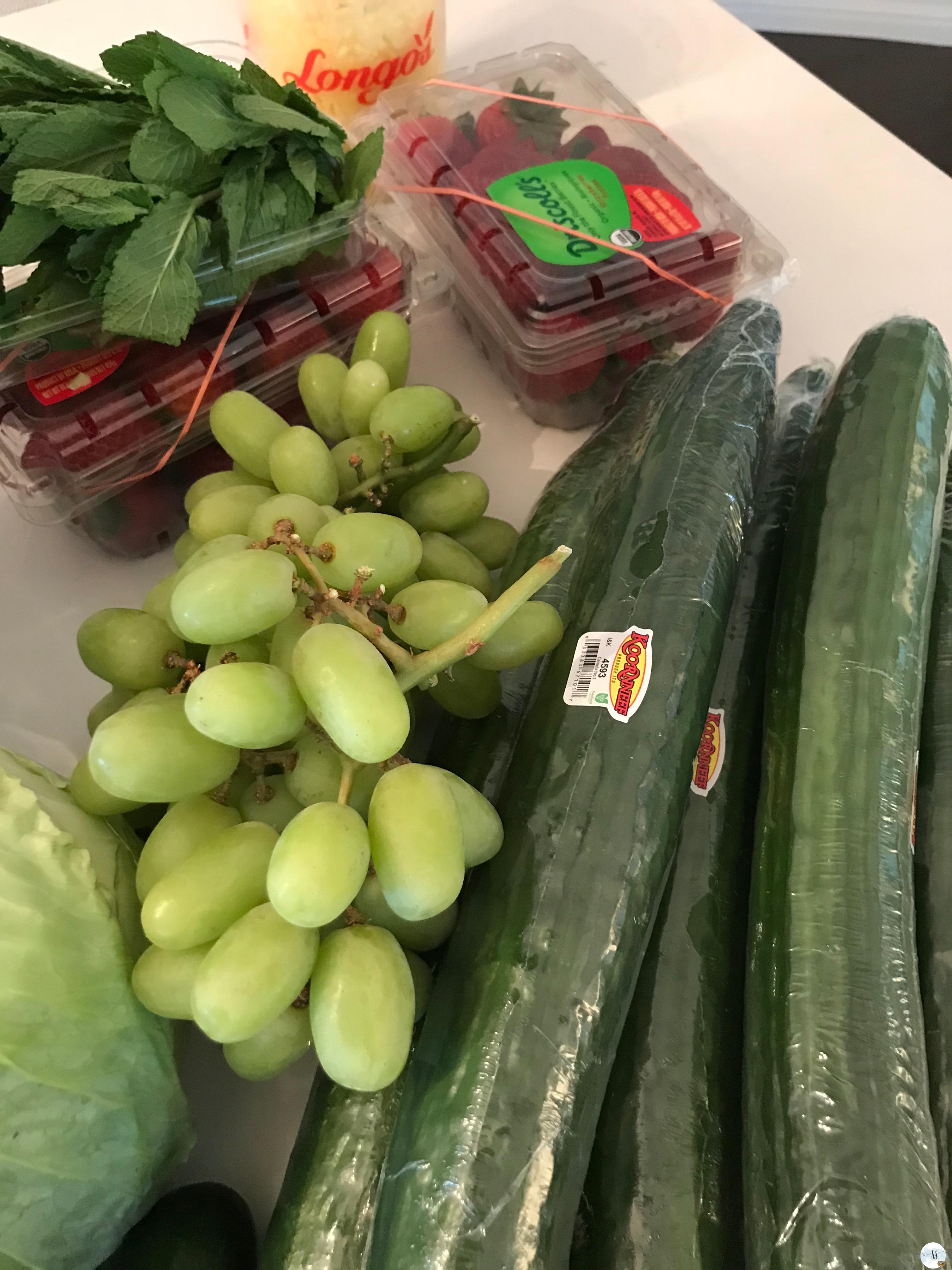 My kitchen looked like a veggie stand! I knew if it wasn't ready-made in the fridge I would not have adhered to it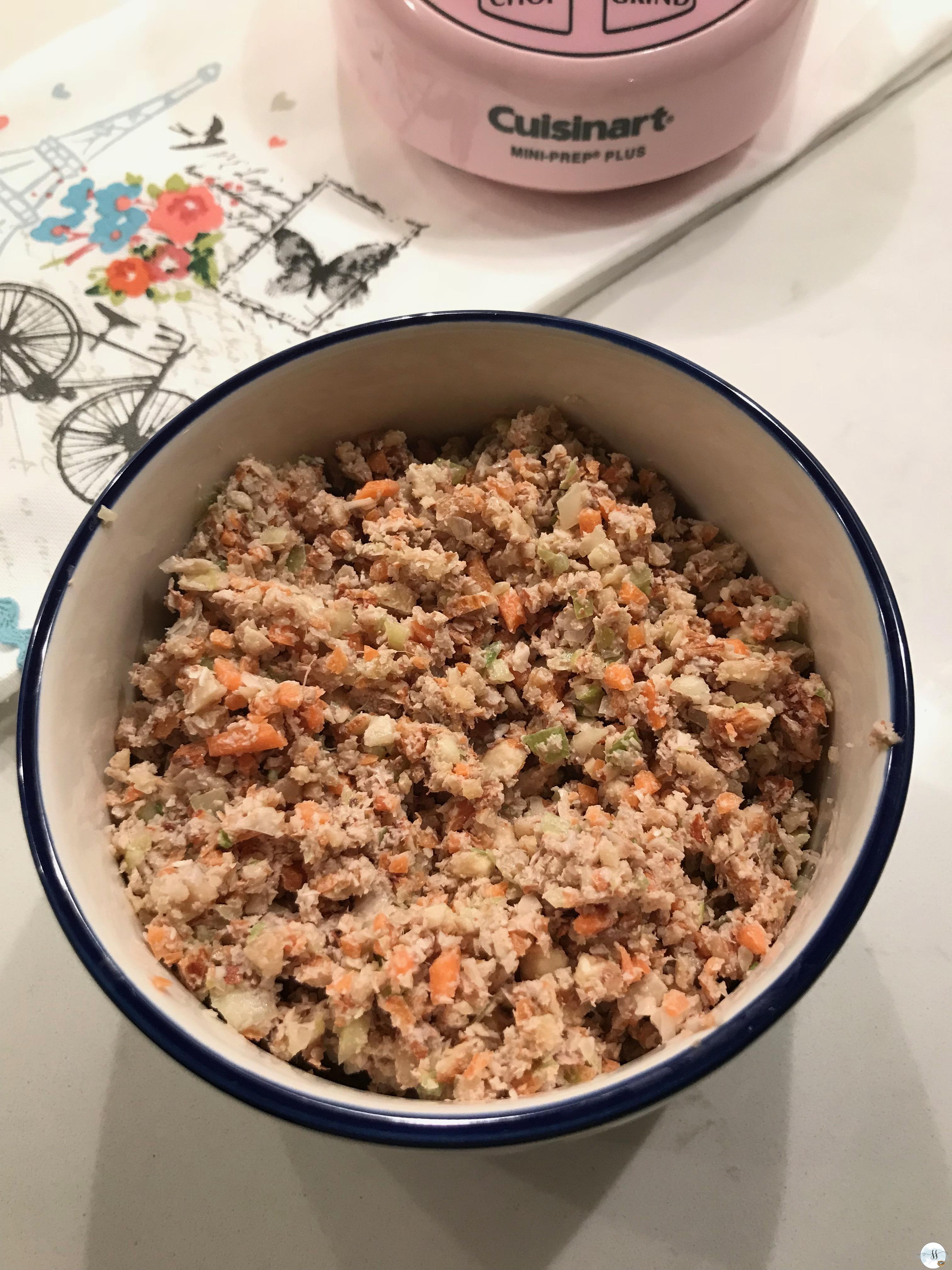 Yup…..it looks a bit like cat food, but once it was all made up and presented in the lettuce leaves it was tasty.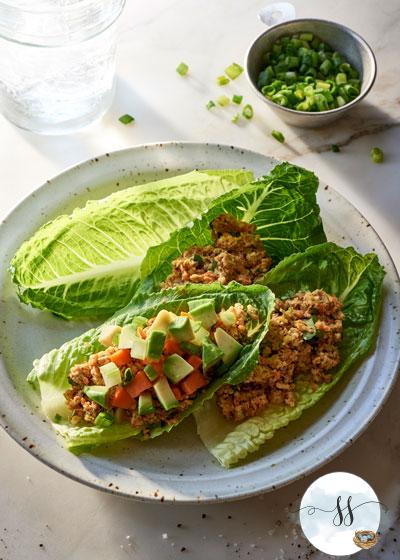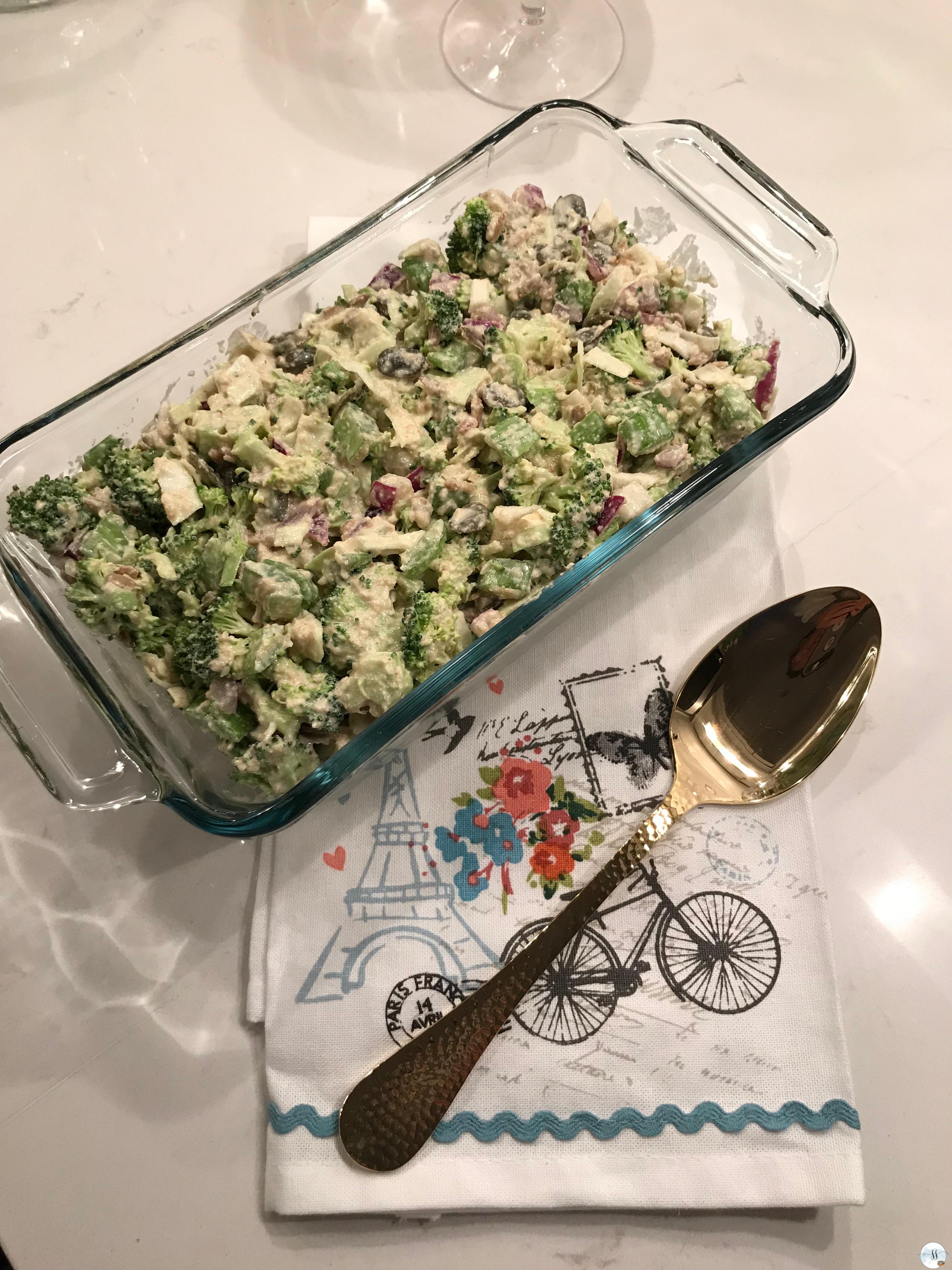 The recipes admittedly were a bit time consuming because there were so many ingredients but all in all, they were quite palatable. I wanted to pre-make everything so that it was available when I needed it.
Brocolli Salad
Dressing
1⁄3 cup (80ml) filtered water
1/4 cup (60ml) fresh lemon juice
1/4 cup (60ml) extra-virgin olive oil
1/3 cup (47g) raw pine nuts, soaked
1/3 cup (53g) raw unsalted sunflower seeds, soaked
2 tablespoons Dijon mustard
1 teaspoon apple cider vinegar
1/2 teaspoon Celtic sea salt
1/8 teaspoon red pepper flakes
Salad
3 cups (225g) finely chopped broccoli florets
1 cup (100g) finely shredded green cabbage
1 cup (130g) finely diced celery
1/4 cup (38g) finely chopped red onion (omit on Low FODMAP)
1/4 cup (35g) raw sunflower seeds
1/4 cup (35g) raw pumpkin seeds
1/4 cup (35g) sesame seeds
1/4 cup (35g) shelled hemp seeds
Celtic sea salt
Freshly ground black pepper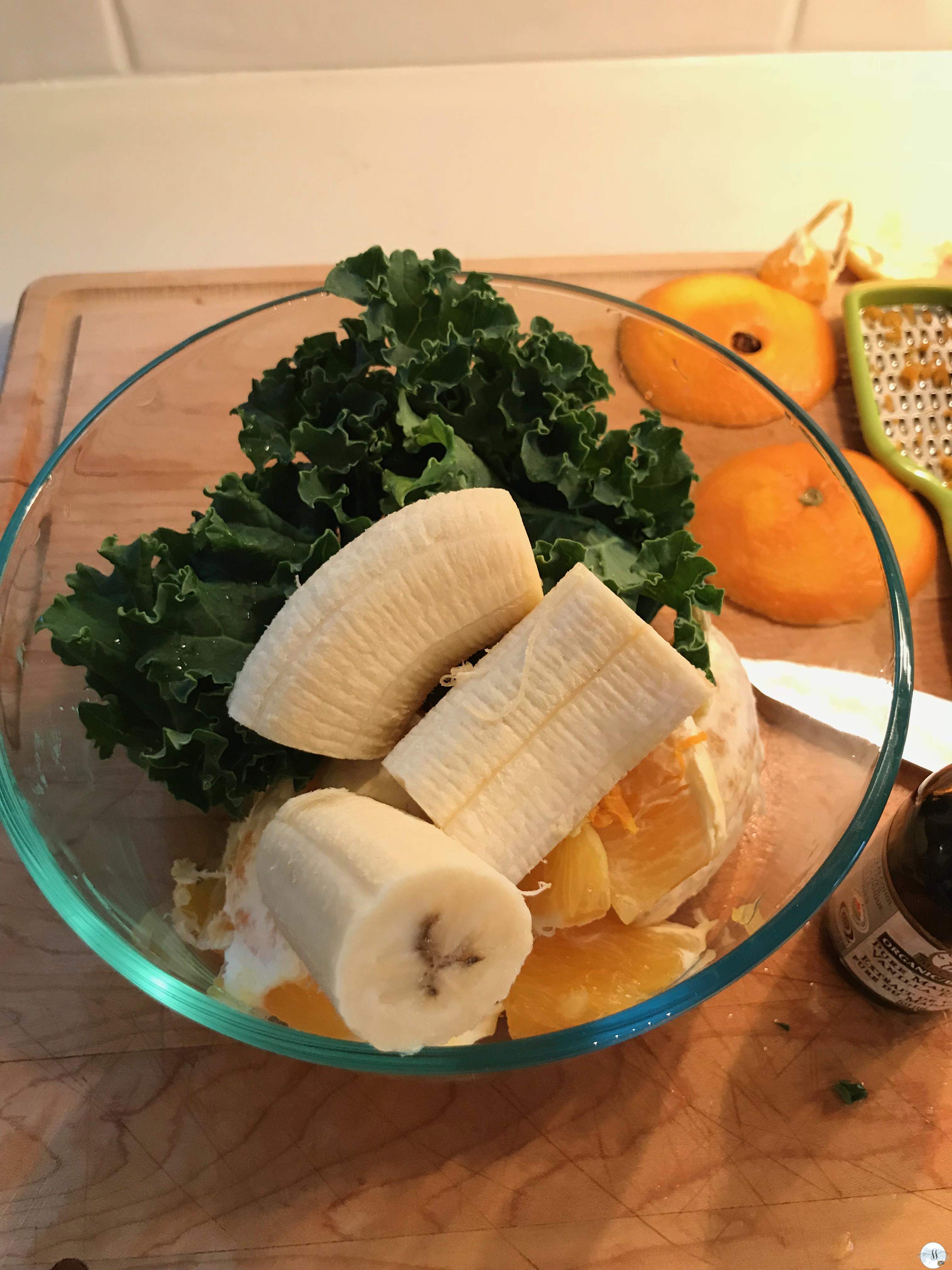 I started making the juices …..oy yoy yoy!! Too much work for me! Does anyone need a juicer? Pretty sure I am done with mine.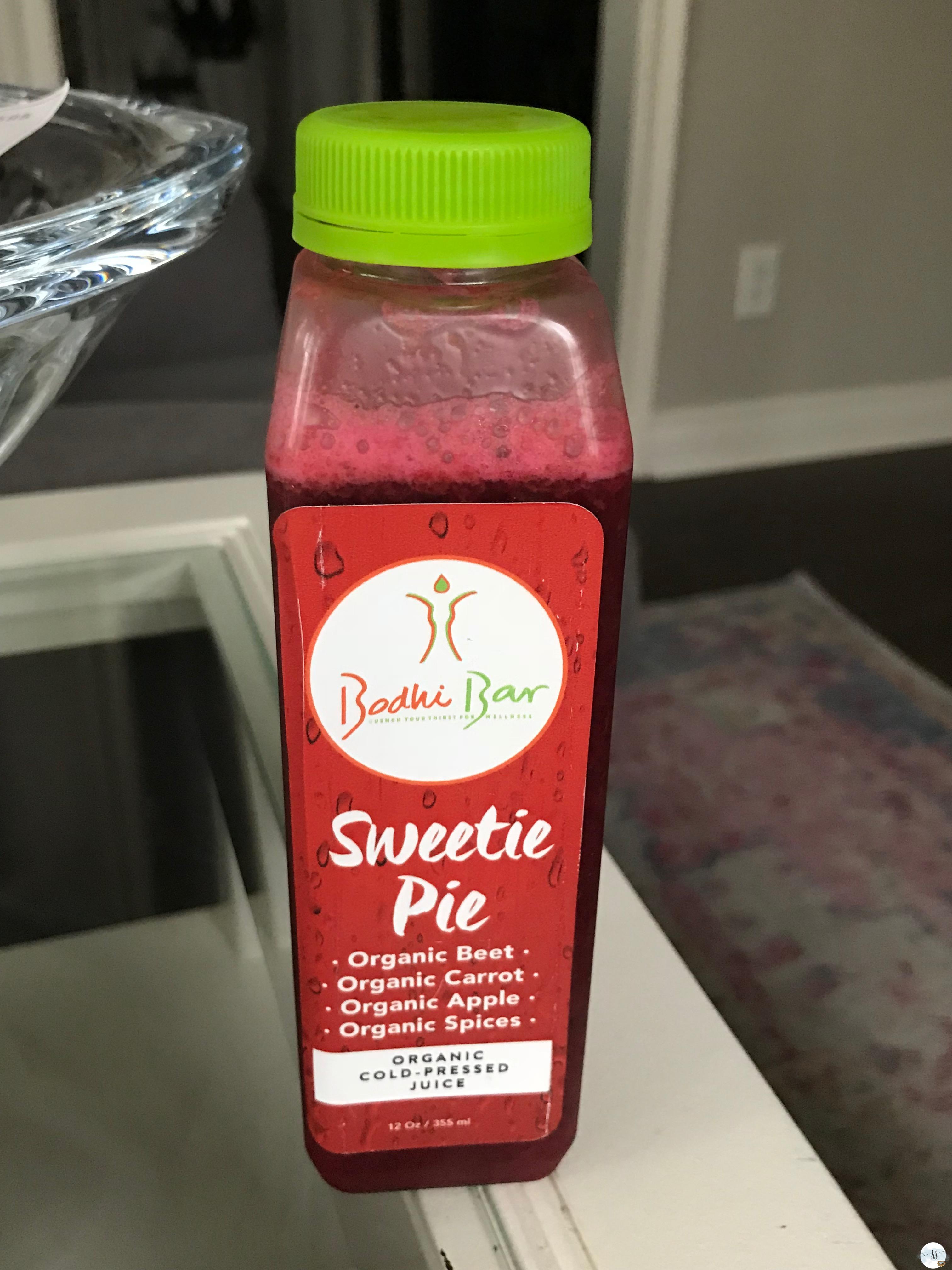 Thankfully I have a juice bar around the corner from the Corner House and I was able to walk over there and buy my 6-pack to go. If you have a chance to visit the Bodhi Bar I highly recommend both their juices and their shakes.  For the purposes of my cleanse I only purchased juices. They were actually delicious, organic and all cold pressed. Exactly what the cleanse called for.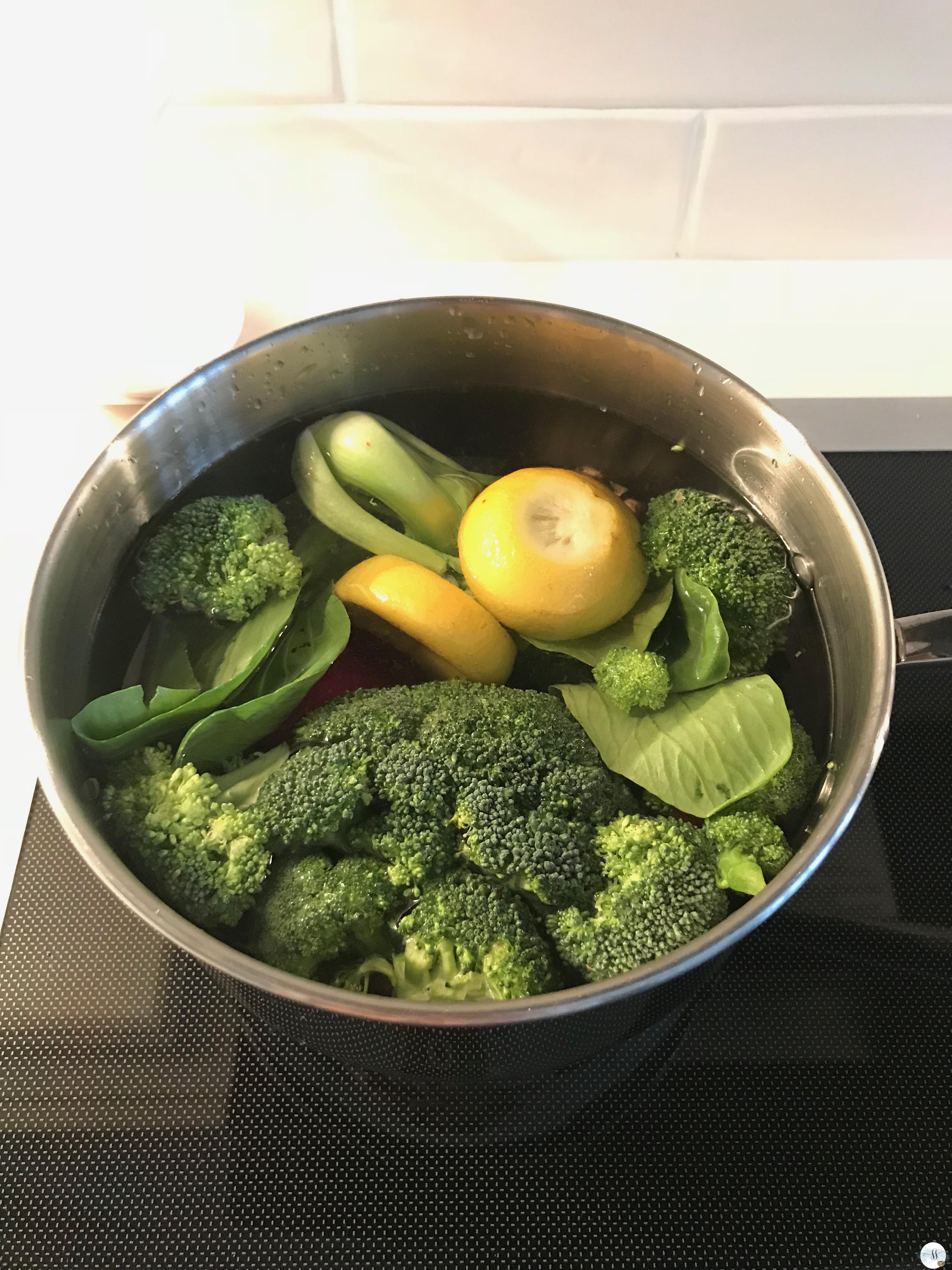 The veggie soup broth was easy to make and really good with the added lemon. Even today, weeks later I like to have some on hand in the fridge.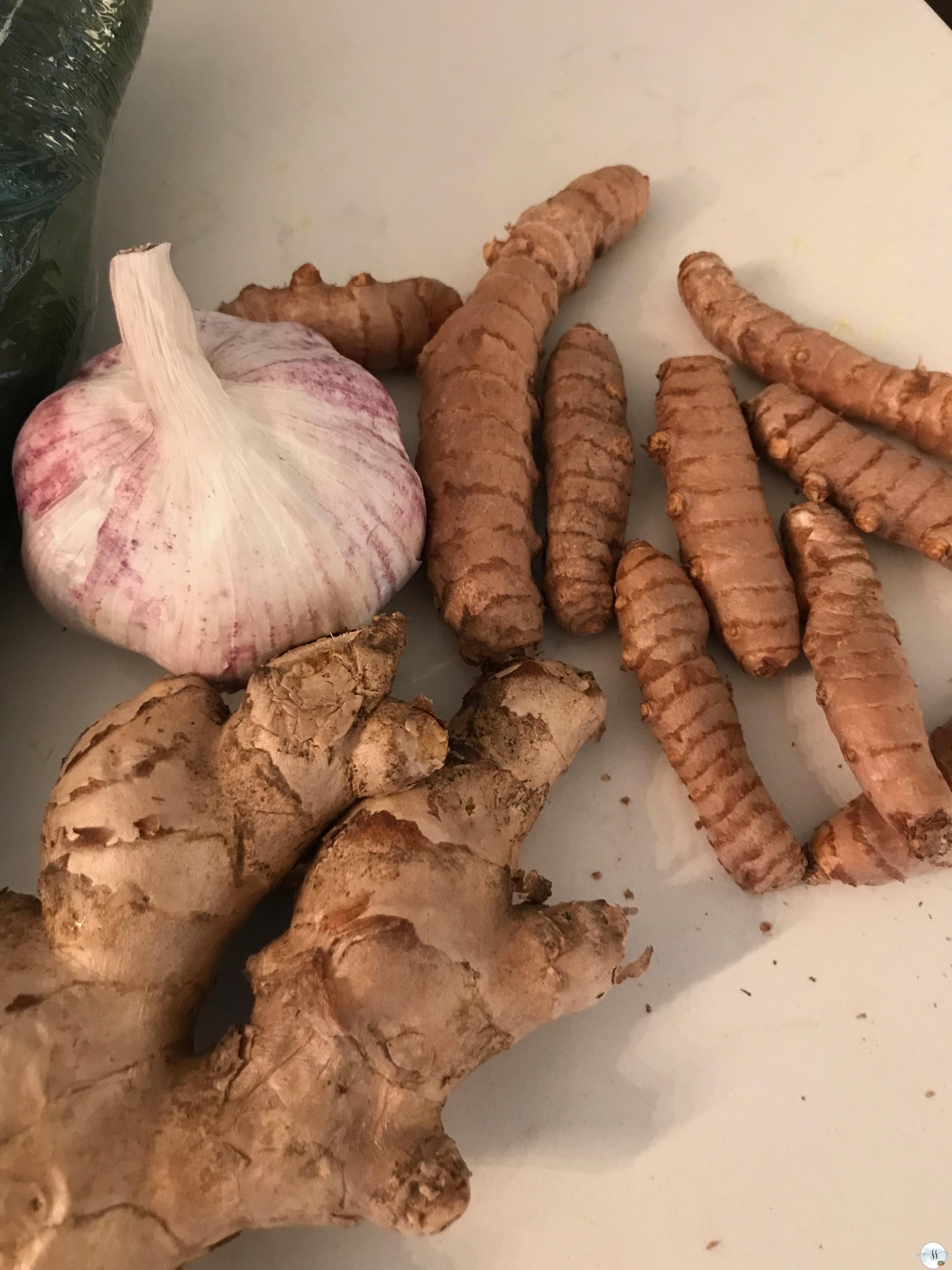 Ginger is so good for your stomach and fresh Turmeric is great for inflammation. I have started drinking Turmeric Latte's made with almond milk. I buy mine from a coffee shop called Tamp not far from my home. I have sourced some recipes to try to make it on my own. It is taking over coffee for me. I am addicted. I also make my own ginger ale using Perrier and fresh ginger. I don't think I could ever go back to a regular ginger ale.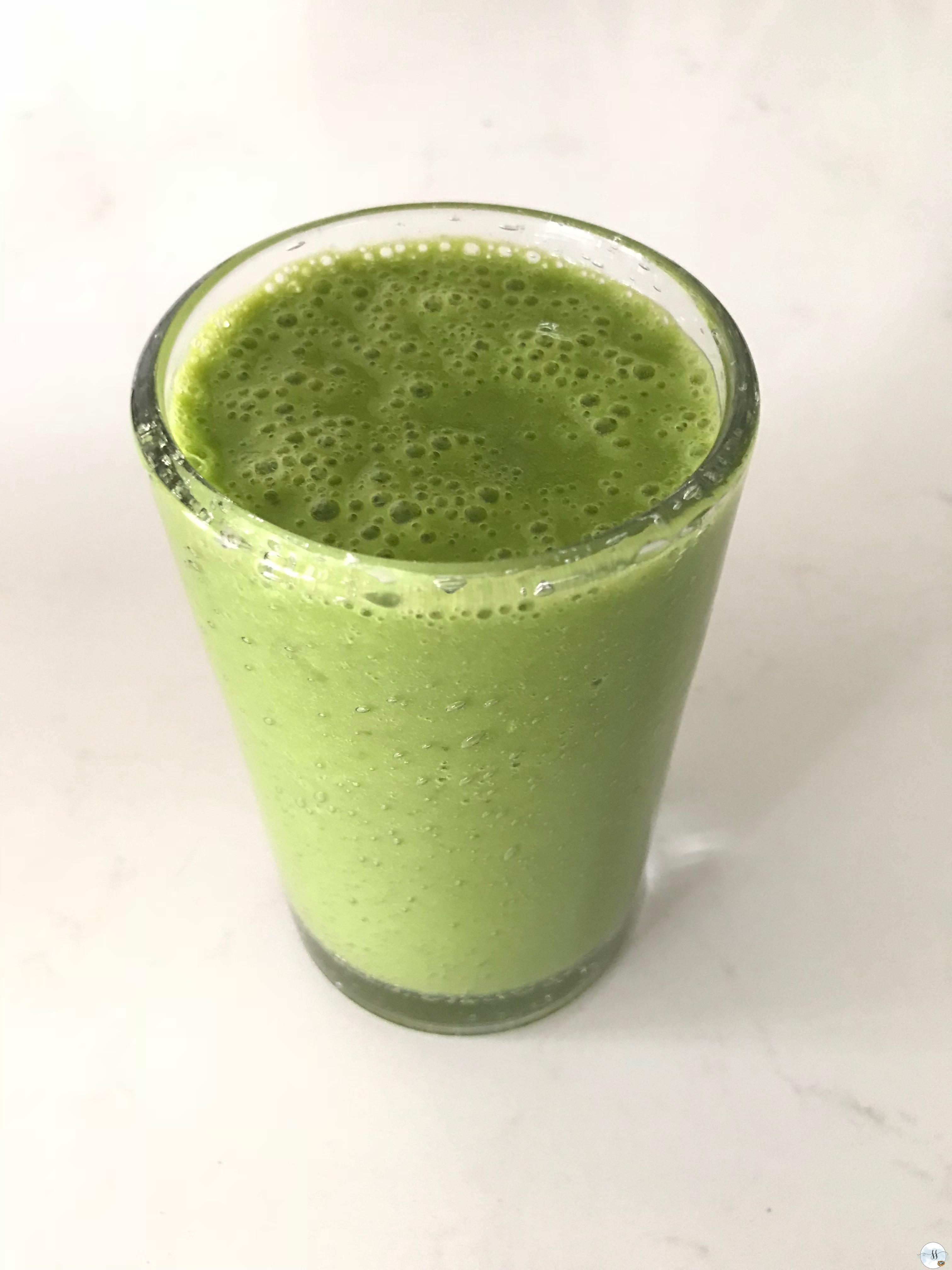 This dessert-style green smoothie is a detox dynamo.
1/2 cup (120ml) unsweetened almond milk
1/8 teaspoon finely grated orange zest
1 medium orange, peeled
1 cup (25g) loosely packed  kale
1/2 teaspoon natural vanilla extract
1/2 teaspoon probiotic powder (optional)
1 1/2 medium frozen sliced bananas
Throw all of the ingredients into your blender, and blast on high for 30 to 60 seconds until smooth and creamy. Seriously good!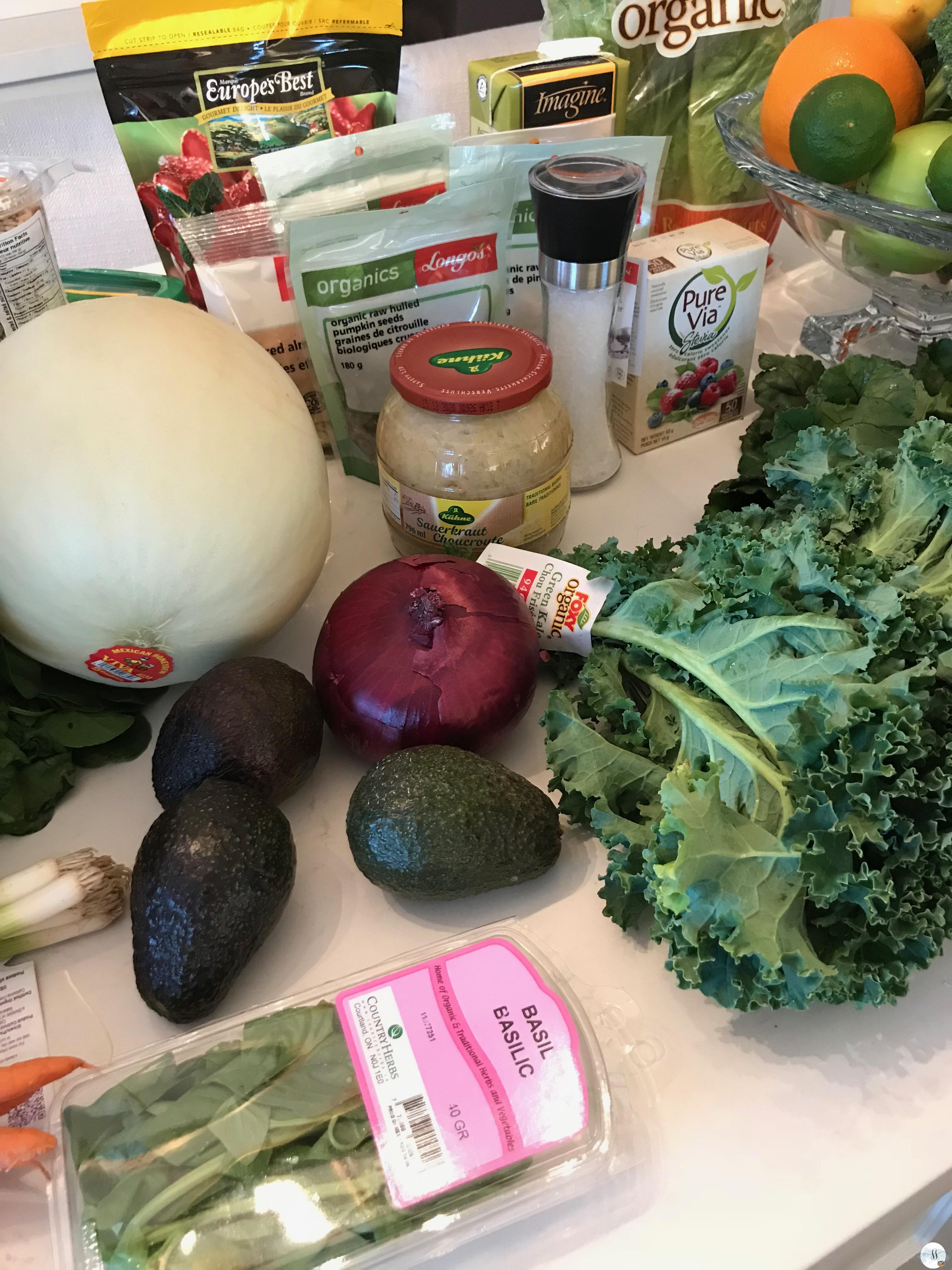 I finished all 7 days without a hitch! I lost a few lbs of which I know will come back…of course, you should expect to lose a few lbs if you drink nothing but juice. Since this cleanse was not a 'weight thing' for me…I am completely fine with it. The most important thing is that my joints are back to normal and so is my stomach. I am carefully picking and choosing what I eat. I have had one meal out since this cleanse. I am feeling fine!!! I am back at the gym and back in Yoga… When we eat a diet that has healing properties and lessens the burden on our body, we make room in our mind and body for other things. Purification occurs, a clearing out, and this makes room for your mind to be more clear and focused.
My skin is brighter and I am not craving sugar or salty snacks. … overall I feel healthy.
I added meditation, Epsom salt baths, very gentle yoga, some long walks alone in my thoughts (no iPod). It wasn't all guzzling green juices or slurping soup broth. I enjoyed this cleanse and never felt that I was missing out on anything. Having said that I DID have a daily cheat… all of my good moods are brought to you by coffee…I cannot live without it. I had a cup every day. (but seriously, now that I have found turmeric lattes I think I could actually break my coffee addiction).
My number one goal of this detox plan was a long-term, sustainable change. By undergoing a detox diet, I wanted to reset the way I eat and the choices I make. I think I accomplished my mission.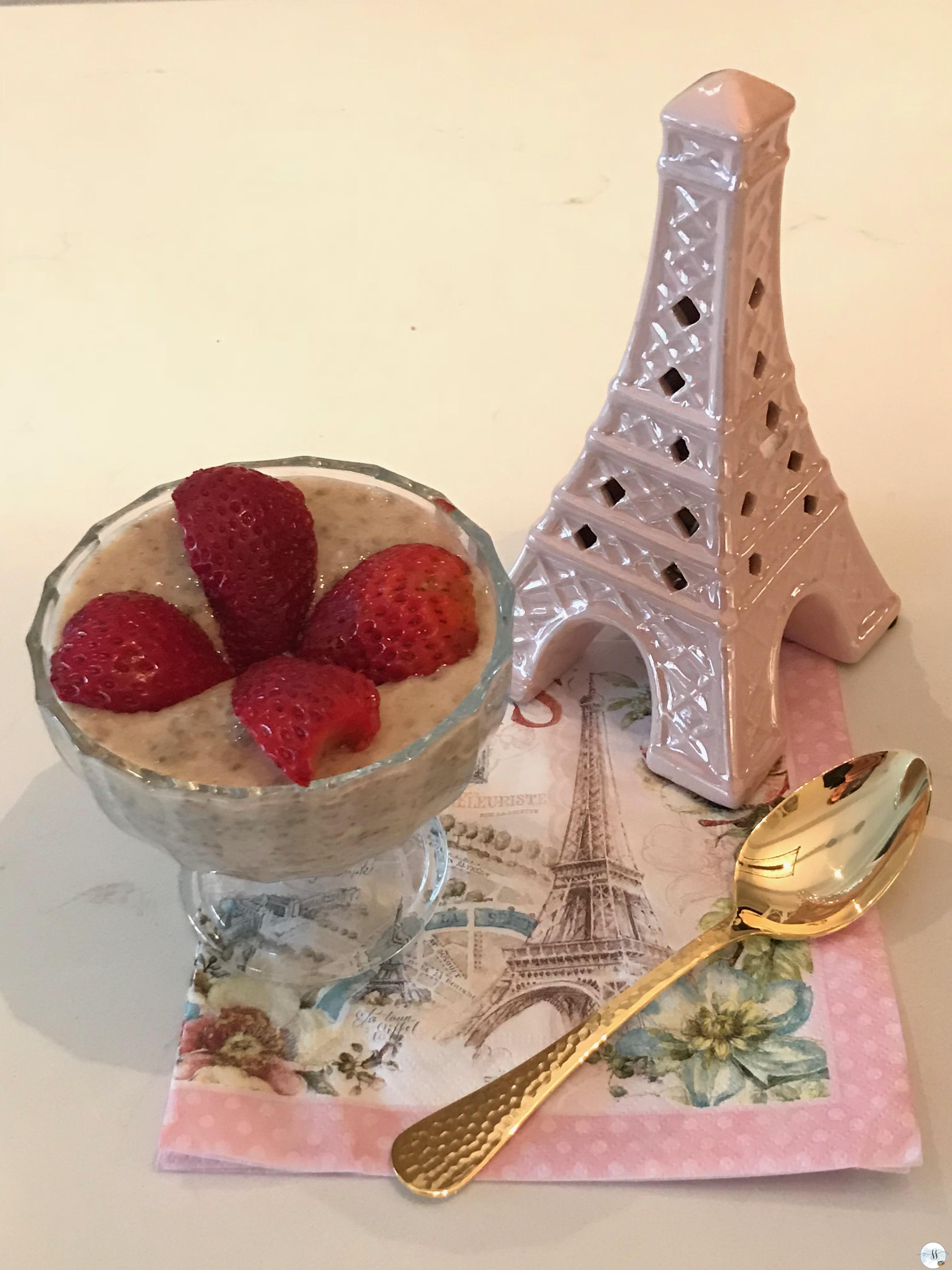 This is an amazing breakfast.
Chia boosts brain and nerve function, helps build healthy blood, elevates mood, and assists with muscle and tissue regeneration.
1 cup (240ml) unsweetened almond milk
2 to 3 chopped pitted dates
1/2 teaspoon probiotic powder (optional) (I did not use)
1/2 teaspoon natural vanilla extract
5 drops liquid stevia (I did not use)
Pinch of Celtic sea salt
2 1/2 tablespoons chia seeds
2 tablespoons sliced raw almonds
1 cup (160g) sliced strawberries
In a small bowl, add the dates with just enough boiled water to cover them. Allow them to soak for 10 minutes; then drain the water off.
Throw the almond milk, soaked dates, probiotic powder, vanilla, stevia, and salt into the blender, and blast on high for 30 seconds until smooth and creamy.
Transfer to a bowl or glass jar, and whisk in the chia seeds until well incorporated. Stir in the pumpkin seeds.
Chill in the fridge for at least 2 hours (or overnight) to thicken.
I made this night before so in the morning it was ready to go.
What are your thoughts on cleansing? Have you ever tried one? Maybe you are one of those amazing people that is always in control of their diet and void of the aches and pain…If so DO share your secrets with the rest of us…I am sure I am not the only person that wants to hear about it.
There are some amazing documentaries available on Netflix that are not only about weight loss but also about being the healthiest version of yourself.
Forks over Knives. Great movie, there is a cookbook available too.
What the Health?
Food Inc.
Food Choices
Hungry for Change
Fat, sick and nearly dead
(Joe's transformation in Fat, sick and nearly dead is amazing. You can follow him on FB)
After completing a cleanse you need to take care with the foods you reintroduce into your diet.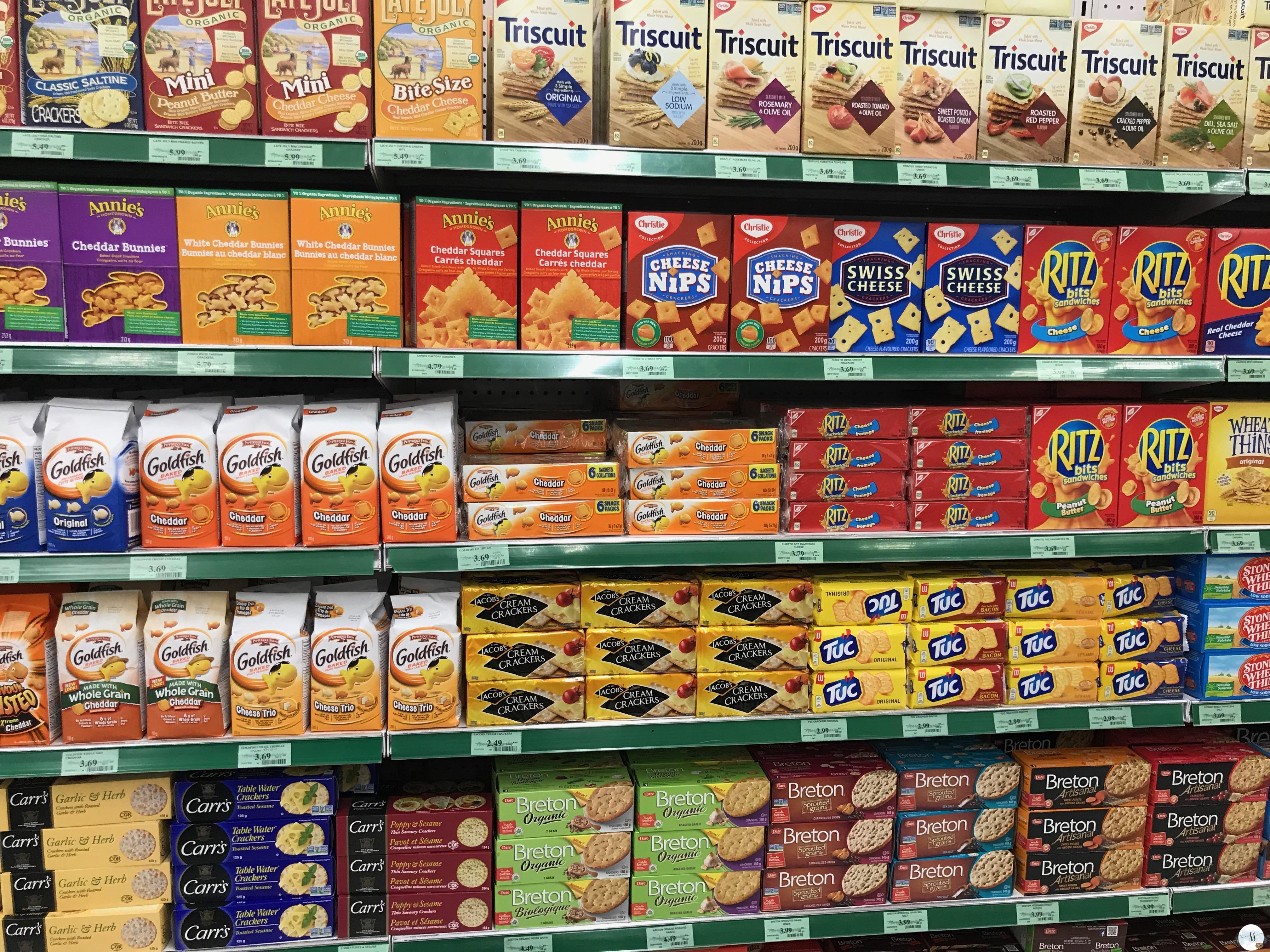 Skip the centre aisles and hit the perimeter of the store where you will find fresh produce, nut- milk and grass-fed meat.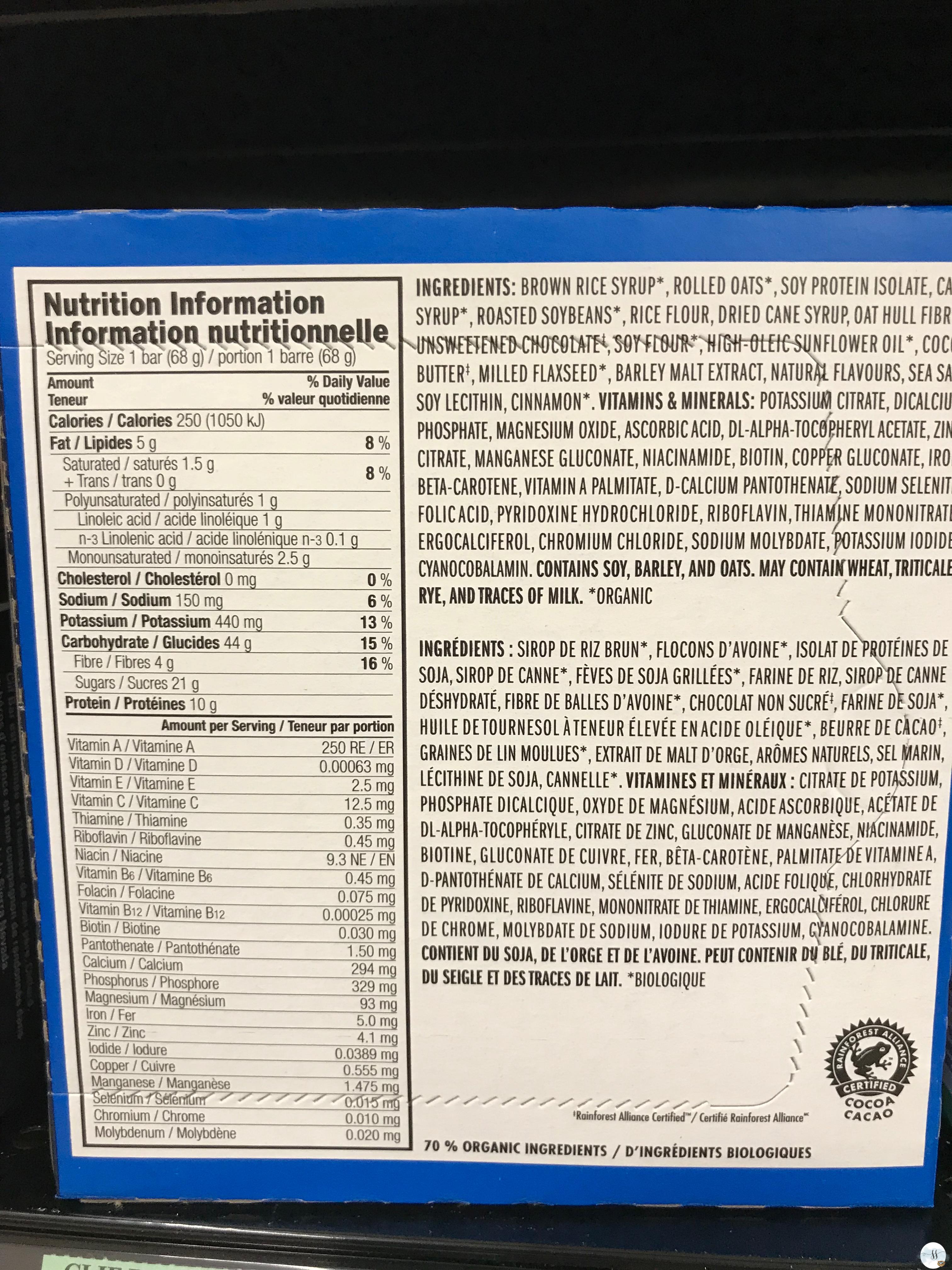 I used to teach diabetics how to read labels when I was in the pharmaceutical industry. I find it amazing that companies are still trying to dupe customers into believing their products are healthy.
Can you guess what this product is? This product is in the 'healthy' section. Why not. It's organic right? Energy bar! High protein! On closer inspection, it is only 70% organic. (see the very fine print on the bottom) The first ingredient is Brown Rice Syrup… aka-sugar!
Brown-rice syrup is made from whole grain rice that's been treated with enzymes that break down its natural starches into sugars. The resulting liquid is boiled down into a syrup that has a consistency similar to honey.
Is brown-rice syrup better for you than white sugar? No. Even though it's made from brown rice, it's still a refined and concentrated sweetener. One tablespoon of rice syrup has 55 to 75 calories.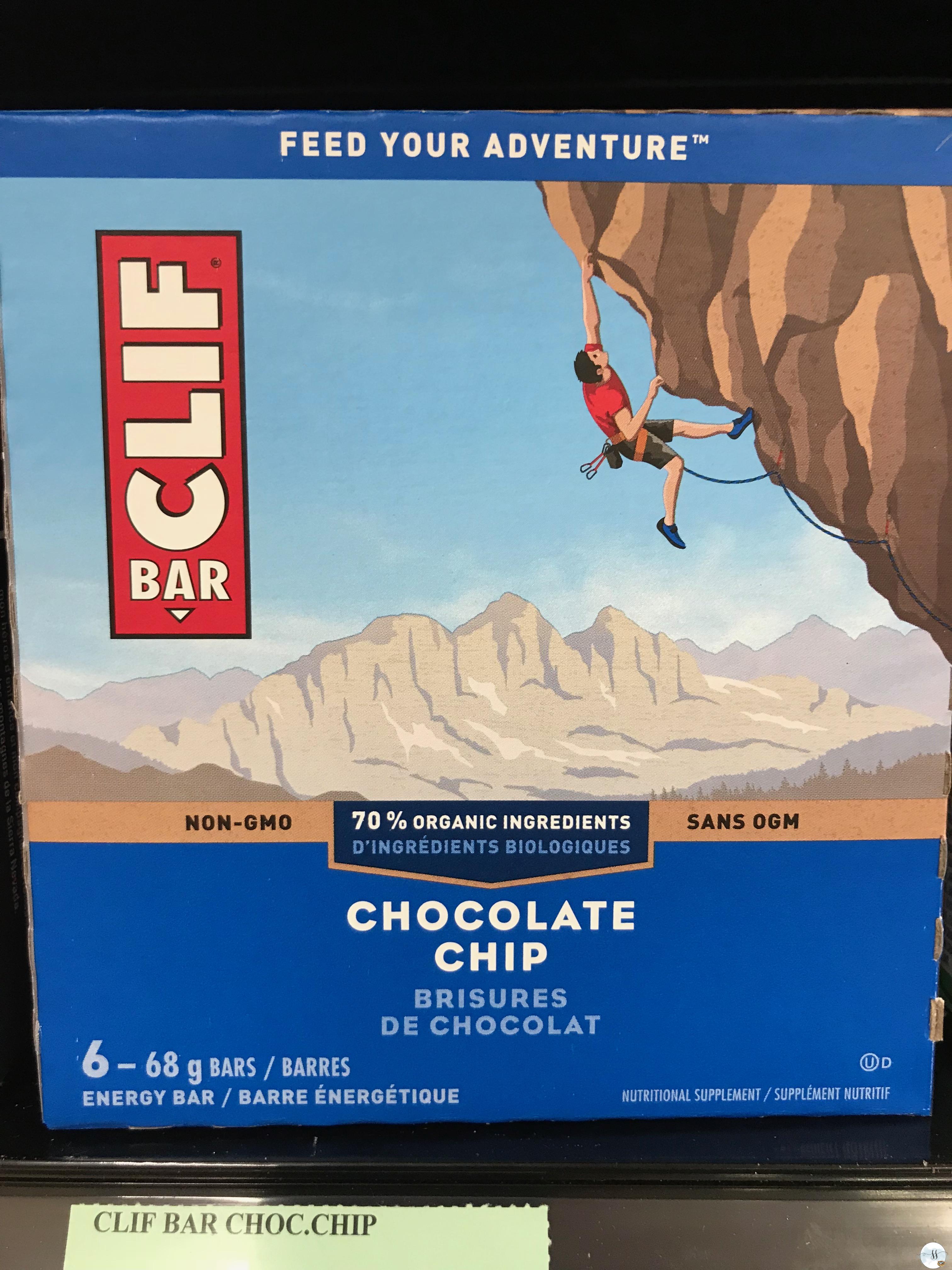 Surprised?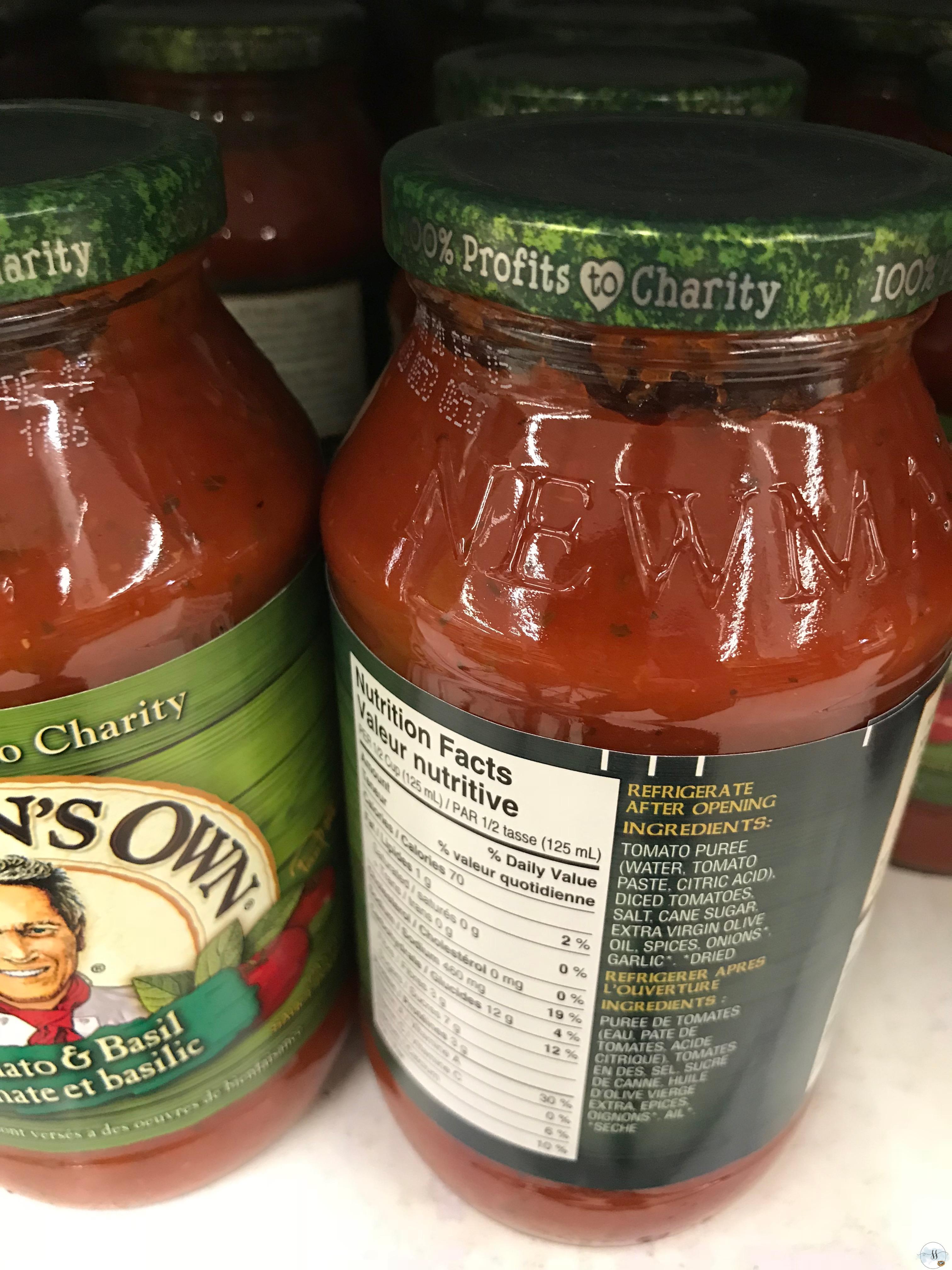 Who didn't love Paul Newman? Babe, right?! But just because we loved him and just because the company gives 100% of the after-tax profits from the sale of its products to Newman's Own Foundation, a private non-profit foundation which in turn gives the money to various educational and charitable organizations…doesn't mean you are getting a truly healthy product. Do we really need the added sugar listed as cane sugar in our spaghetti sauce?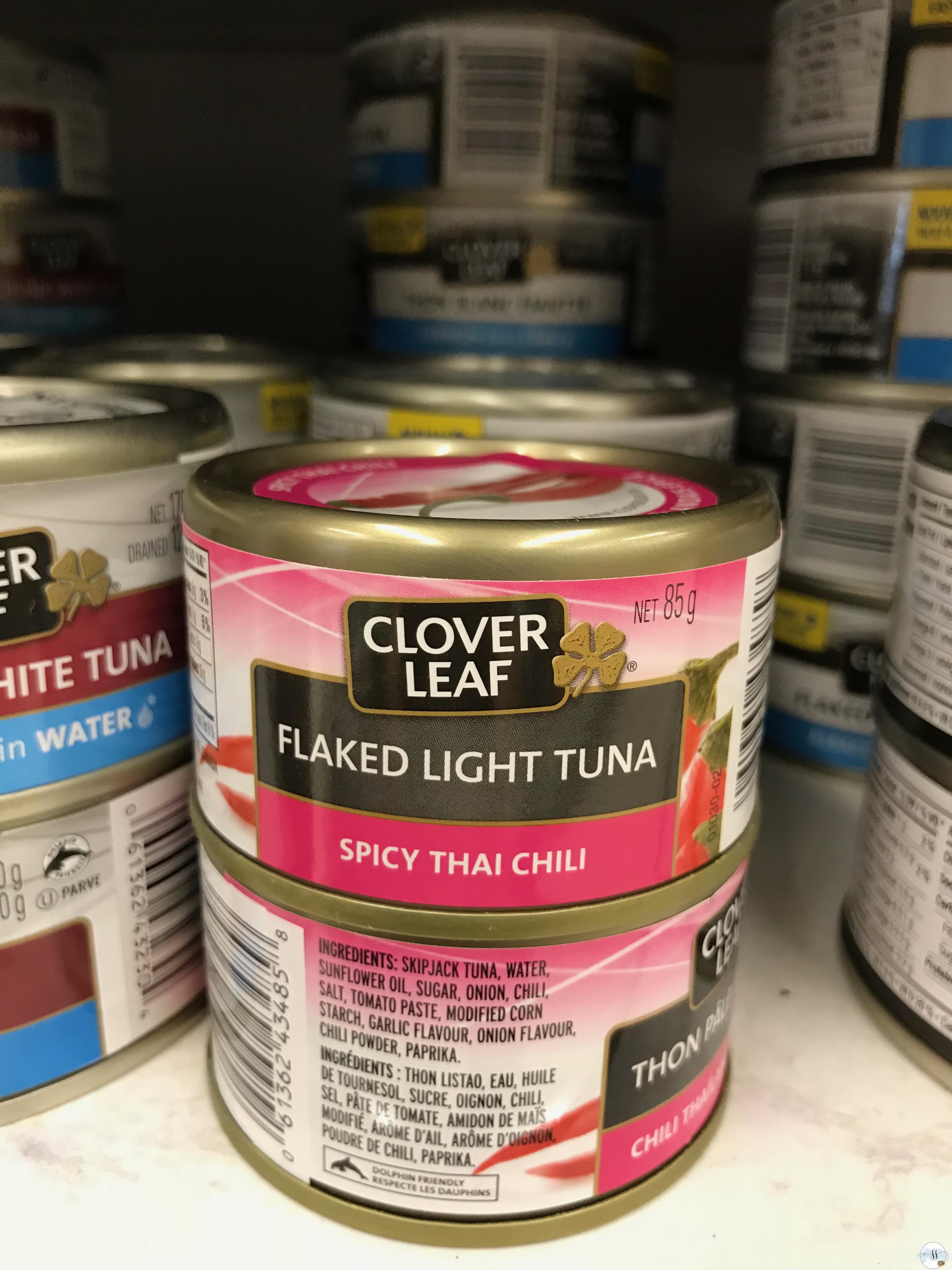 Sugar in my tuna? Come on!!!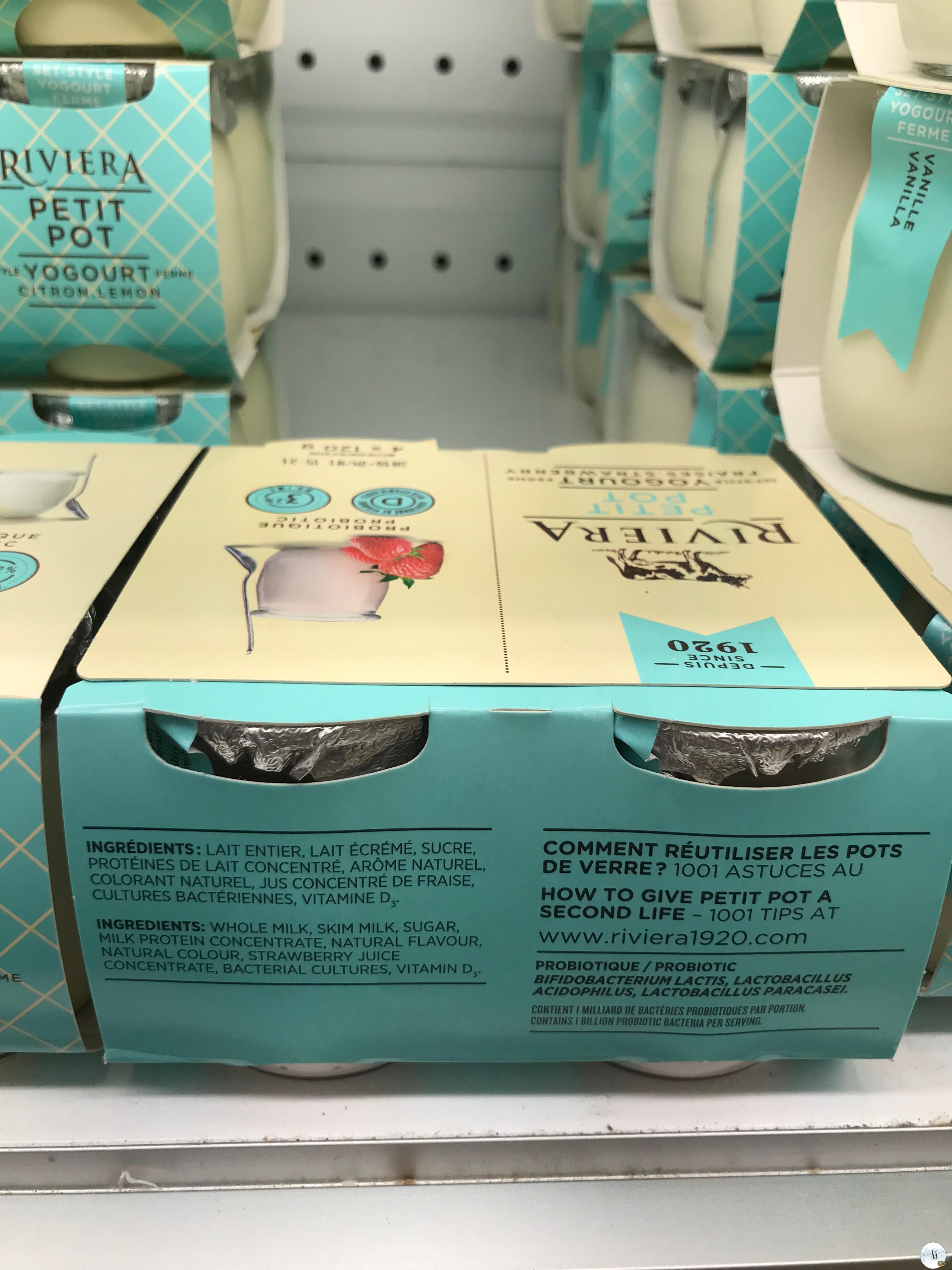 Even the look of packaging can be so deceiving. This product upon first glance might seem like it is a healthy choice given the calming colour of the package and the 'less is more' label and the yogurt is served in a glass…not only does it look healthy, it's an environmentally friendly product….3rd ingredient? SUGAR!
I think you get the picture right? Buyer beware. Read labels carefully. Did you know there are more than 61 different names for sugar listed on food labels? These include common names, such as sucrose and high-fructose corn syrup, as well as barley malt, dextrose, maltose and rice syrup, among others. Get to know them. Save your sugar intake for wine! If you are going to cheat….make it worthwhile.
Have a great day…. Wishing you well.
I am not sure what happened with this post but clearly, I forgot to post it when I wrote it weeks ago!! …Maybe I was cheating drinking wine LOL…anyways I now have this opportunity to give you a quick update on the whole healthy eating situation. I am still doing great!!! I have cut drinking down a lot. I try to look at my week ahead and plan my cheat days which may or may not include alcohol but also the days that I am dining out. I am still going to yoga and have added Pilates back into my weekly routine.