Lest we forget. How many times have we said that? Tomorrow is Remembrance day for Canada and Veteran's Day for the USA.  Other than the two minutes of silence required at 11:00 AM… How deep do you REALLY think about it? The day and time mark the end of World War 2. It is a day to remember all wars and all that fought both on the battlegrounds and those that held down the home front.
I am not sure exactly how many years ago it was that I had the chance to visit Normandy, France with Steve and our good friends Debbie and John MacRae (RIP).  We were there on business but we took plenty of time to do some sightseeing. We were especially interested in seeing Normandy beach and memorials of WWII.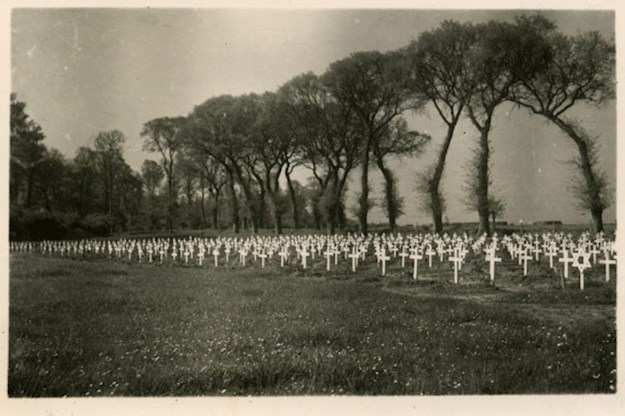 We visited a cemetery called Beny-Sur-Mer Canadian War Cemetery where a total of 2,028 Canadian soldiers are laid to rest. The photo above is how it looked originally…below is how it looks now.

It is by far, one of the most moving things I have ever seen in my life. The graves seem to go on forever in perfectly manicured rows of gardens. These gardens are beautiful and are obviously cared for on a very regular basis. I was reading the names and noticing how old…or rather…how young these soldiers were.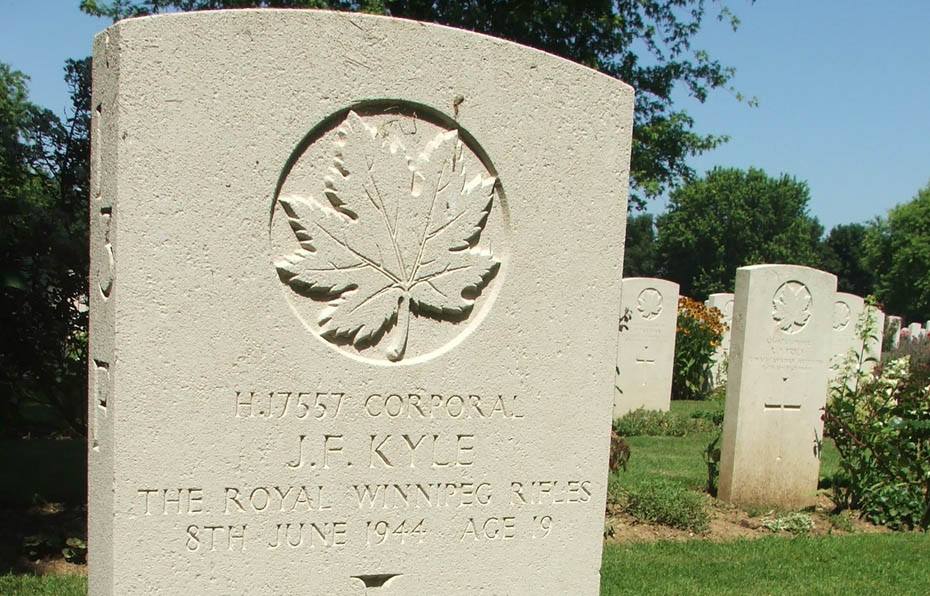 I had a bit of a breakdown when on one stone it gave the young soldier's name along with his death date. This particular young soldier was onLY 18 years old and died on July 31st ….my son was turning 18 on July 31 that year. It sure put things into perspective for me. My heart ached for this soldier AND for his mother and father. Even now as I write this it is with a heavy heart.
On this particular day at Beny-Sur, a bus pulled up to the monument at the main entrance. We were shocked to see the number of people pouring out of the bus all to pay homage to the fallen soldiers. They had Canadian flags in their strapped on leather flag carriers. These people called themselves Friends of Canadians and pay their respects regularly. They had wreaths in hand and then came the bagpipes. The bagpipes make me cry at the Santa Claus parade,…you can imagine how I felt hearing them blare… for all of the young men that gave their lives. I will never forget the images I saw that day.
I am sure many of you have your own family war stories passed down through generations. I was born in Scotland just outside of Glasgow. My mom was from Clydebank. For a period of time, my grandfather was an electrician at John Brown's shipyard.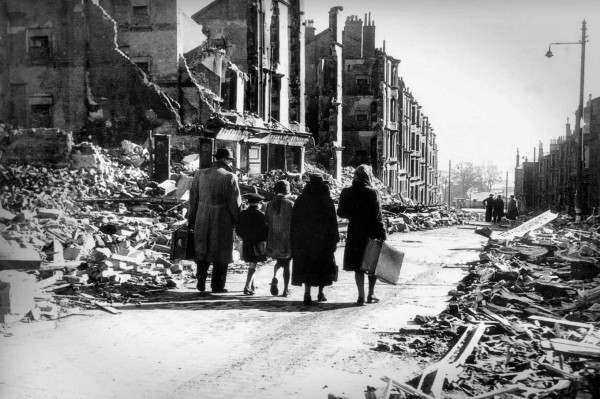 I am actually lucky to have been born for my mom almost died during the Clydebank Blitz. On March 13th and 14th 1941 Clydebank was the target of the most intense Luftwaffe bombing raids of World War II. Both nights over 200 German bombers attacked Clydebank trying to destroy naval and shipbuilding targets.  The photo above shows a family leaving Clydebank in search of somewhere else to live.
Ben Wicks; a Toronto-born writer wrote a book that I read many years ago called No Time to Wave Goodbye. In it, he wrote about the blitz and mentioned the Mcdonald family who lost 11 members of their family. I asked my grandmother about this and she remembered the family. 1,100 people died during that blitz. My grandparents and mom were lucky survivors! Their home was bombed and my mom was lost for a period of time in the rubble. It took my grandparents and the help of many neighbours to find my mom hours later. I cannot imagine the fear my grandparents felt. My grandmother was only 18 years old. She took my mom to live in a neighbouring field for a few days. While my mom was breastfed my Gran lived on crackers and jam.  My grandparents along with many other Clydebankers started out on foot for a neighbouring town 30-ish km away. There they stayed with strangers until they could safely return to Clydebank and start their lives over. **READ AN UNBELIEVABLE UPDATE AT THE BOTTOM OF THIS POST**
~~~~~~~~~~~~~~~~~~~~~~~~~~~~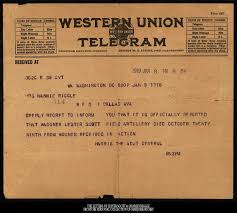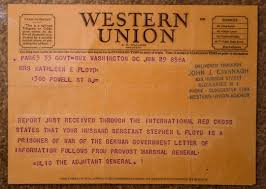 We have all heard about the dreaded Western Union Telegrams…
~~~~~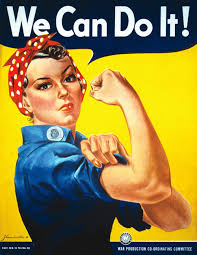 It has not gone unnoticed that women played an important role in the war.
~~~~~
Organizations such as the Women's Timber Corps were created in WWII. Women took over to work in forestry when the men went off to war. Women who joined the WTC were commonly known as Lumber Jills. I'd say these women were the original 'tough mudders'!
~~~~~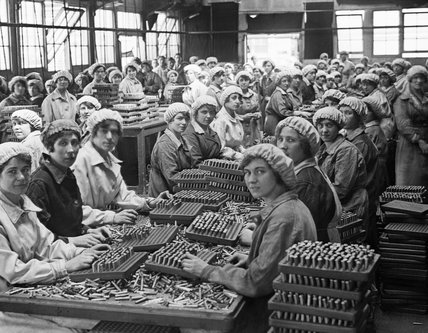 New jobs were created too as part of the war effort, for example in munitions factories.
~~~~~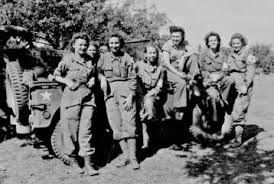 Women weren't just working on the homefront…Approximately 350,000 American women joined the military during the Second World War. They worked as nurses, drove trucks, repaired airplanes, and performed clerical work. Some were killed in combat or captured as prisoners of war. Over sixteen hundred female nurses received various decorations for courage under fire.
~~~~~
There are even happy ever after stories that came out of the war…for instance…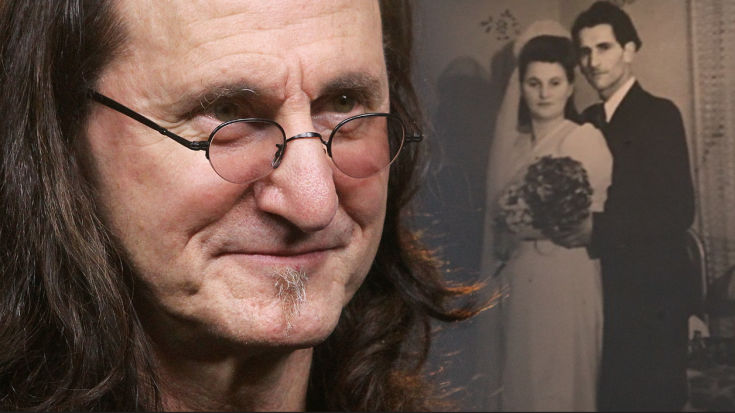 Geddy Lee – lead singer of RUSH
Geddy Lee's parents Manya and Morris were born and raised in  Starachowice, Poland and knew each other before the war. When the Nazis invaded Poland, they were both sent to Auschwitz before being split up – Manya went to Bergen-Belsen and Morris went to Dachau.
Somehow, they survived and when the camps were liberated, they found each other once again. Morris and Manya got married at the Bergen-Belsen Displaced Persons Camp and then emigrated to Toronto, where Geddy (born Gary Lee Weinrib), his older sister and younger brother were born. The Weinrib children were never shielded from their parents' past but rather were openly told what happened and how it must never happen again. Morris died in 1965 due to medical problems that arose from his imprisonment. Geddy was 12 years old.
~~~~~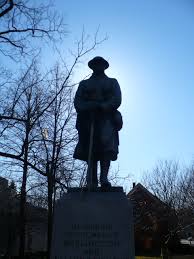 Two years ago Steve and I were walking downtown on the evening of Nov 11th. We stopped at the War Memorial on Brant Street. I love this bronze statue. It is a Canadian soldier from the First World War. The monument lists the names of Burlington residents that lost their lives during various wars. Peacekeepers are also recognized on the base of the monument. While we were there an elderly war veteran showed up with a wreath to lay at the base of the monument. I asked him if he attended the ceremony during the day. He explained to us that it is too emotional for him to attend and he prefers to remember on his own in the quiet of the evening. He was just the sweetest old man…Steve (of course) peppered him with questions which he answered in his shaky little voice. I went home that night and cried.
~~~~~
This post all started because I wanted to be sure I was wearing my poppy correctly. I heard that women are meant to wear their poppy on the right as you would a brooch (PS…the Queen wears her's on her right side) and men should wear theirs on their left, over their heart. It has been said that the poppy's colour symbolizes the blood loss of those that gave their lives. The black symbolizes the mourning of those whose loved ones never returned home. The tip of the green leaf (if your poppy has one) should be positioned at 11:00 to represent the ending of the war.
Well, it turns out the poppy is red because it is the colour of the poppies in Flanders Field…and ladies, you can wear your poppy on either side…as long as you wear one…Lest we forget.
~~~~~
IN FLANDERS FIELDS
by John McCrae
In Flanders Fields, the poppies blow
Between the crosses, row on row,
    That mark our place; and in the sky
    The larks, still bravely singing, fly
Scarce heard amid the guns below.
We are the Dead. Short days ago
We lived, felt dawn, saw sunset glow,
    Loved and were loved, and now we lie
        In Flanders fields.
Take up our quarrel with the foe: 
To you from failing hands we throw
    The torch; be yours to hold it high. 
    If ye break faith with us who die
We shall not sleep, though poppies grow
        In Flanders fields.
*** After posting this blog I received a random email from a lady named Gail. She went on to tell me that her husband Dave's family was also from Clydebank, Scotland. The family had been there since the mid 1800's. His grandmothers's side were the Johnston's. The blitz came on so unexpected and with such speed and force that many never made it to the bomb shelter. David's great grandfather, Gavin Clark, his wife Mary (Kelly) Clark and his great aunt Rita Clarke all perished under the ruthless bombings.  His great uncle Gavin had been down at the local pub when the bombings started and he survived.  They are all buried with many of the casualties from that night at a graveyard in Glasgow.
As coincidences go this is a biggie! Turns out Gail and David live in the same community as me and just last year I moved onto thier street. We are neighbours and great friends. You can usually find us safe and sound at our local Pub 55.