If any of you are like me and you love watching Christmas movies this charming Christmas cottage will be instantly recognizable!
I love movie sets and I got to wondering how they come up with the homes they use and their locations. Grab a tea and enjoy these pics of the cottage in The Holiday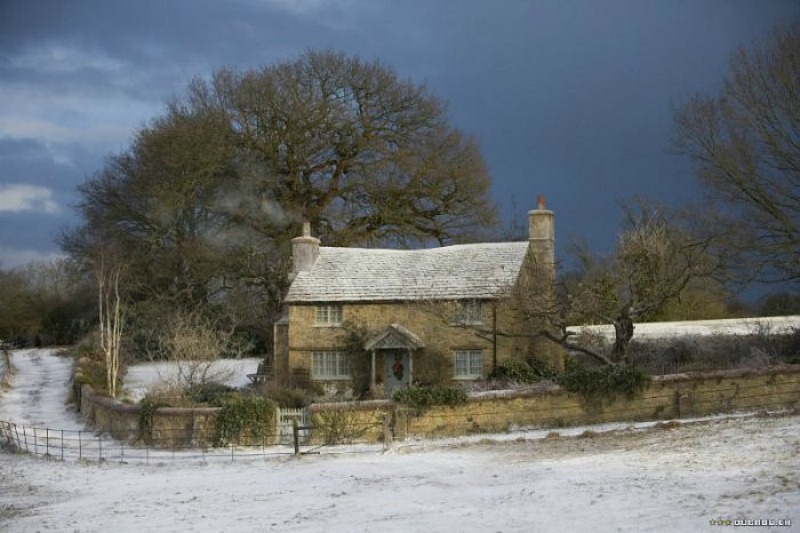 Everyone LOVES, LOVES, LOVES the charming Christmas cottage in London, where Kate Winslet plays the part of love-sick Iris in the movie called The Holiday. If you have never heard of this film you are definitely living on the island of Mis-fits! The Holiday went a long way toward providing viewers with a festive fix for a holiday romance.
The film was written and directed by Nancy Meyers. I don't know if you are familiar with Myer's work. ALL of her home sets are stunning!!!  Teaming with production designer Jon Hutman for a movie like this, you know it's going to be amazing! Think It's Complicated and Diane Keaton's swoon-worthy beach house in Somethings Gotta Give.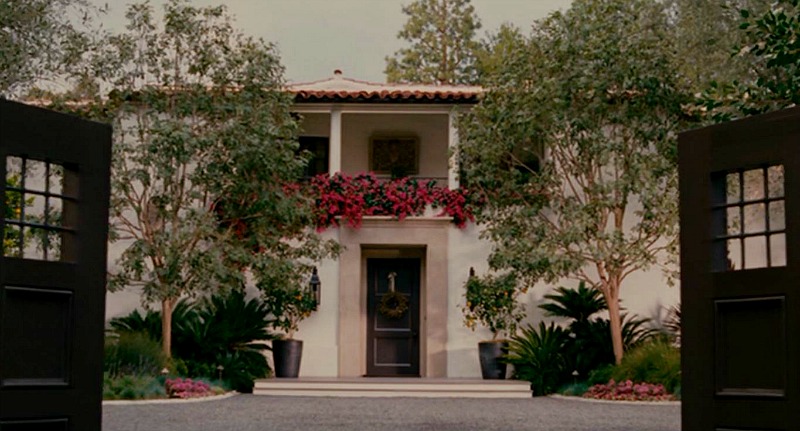 While character Amanda's  gorgeous 8,000 square ft California home was on the market in 2018 for over $11,000,000 it was the approximately 1000 sq ft "Rosehill Cottage that the cast and crew fell in love with" said Myers.
I found the original house on Zillow, you can see it HERE  It cost $1,000,000 to build the sets for this house.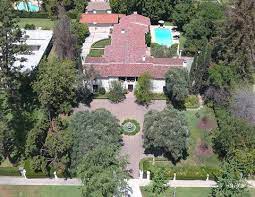 This cottage was the second choice. The original choice was very isolated and more than four hours from London. Having to get the entire crew out there just didn't make sense.  It was more feasible to build exactly what they wanted closer to London.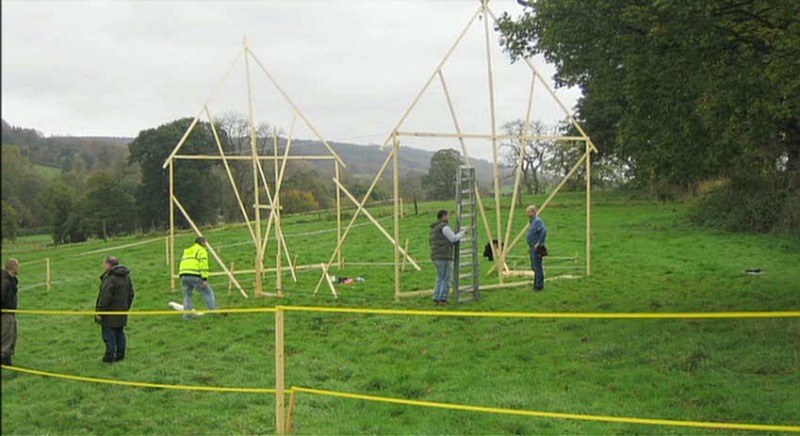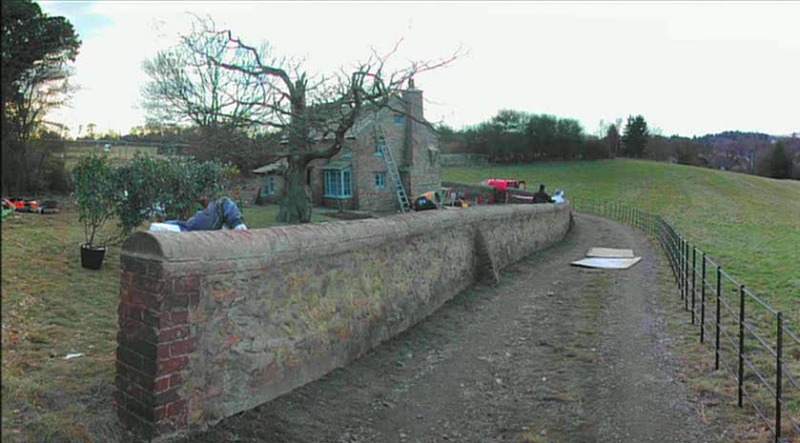 The cottage was built in an empty field. With the addition of these trees and aged stone walls, it looks like it had been there forever. There was a lot of thought put into the exterior complete with patios and gardens although it was hardly seen in the movie. In two weeks they managed to create a perfectly imperfect charming cottage dusted in snow.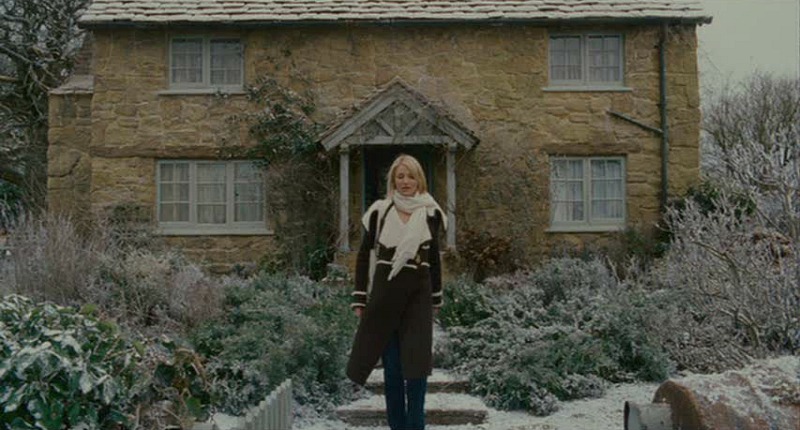 The interior of the cottage was created on a soundstage in California.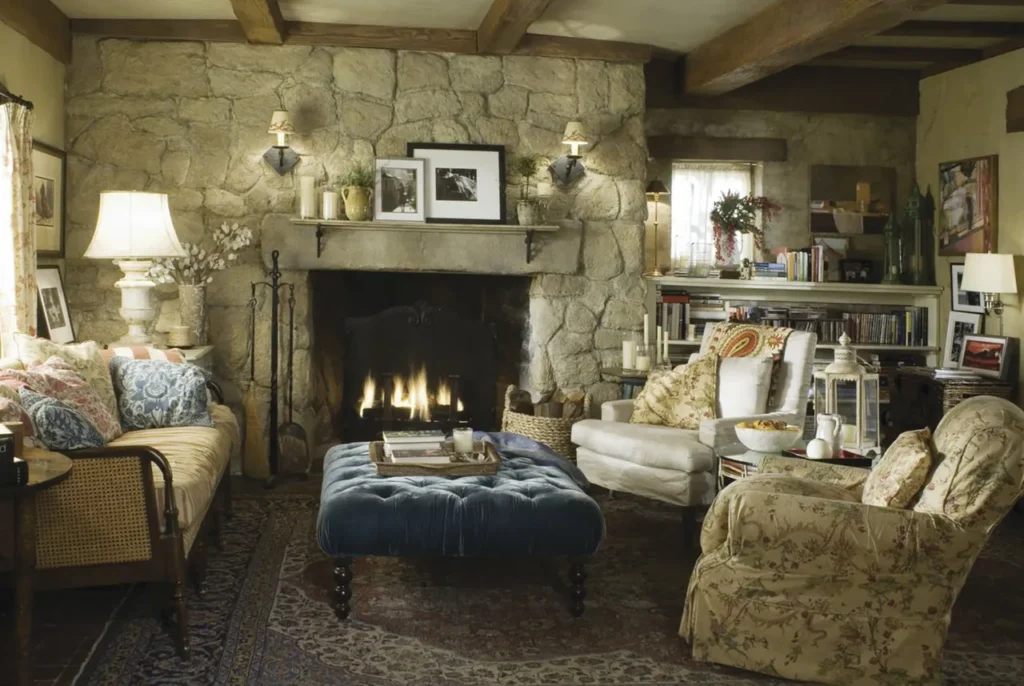 This fireplace and muted lighting created by the sheers on the window ensure a cozy atmosphere. The traditional decor with its overstuffed armchairs and mismatched fabrics adds to the overall ambiance.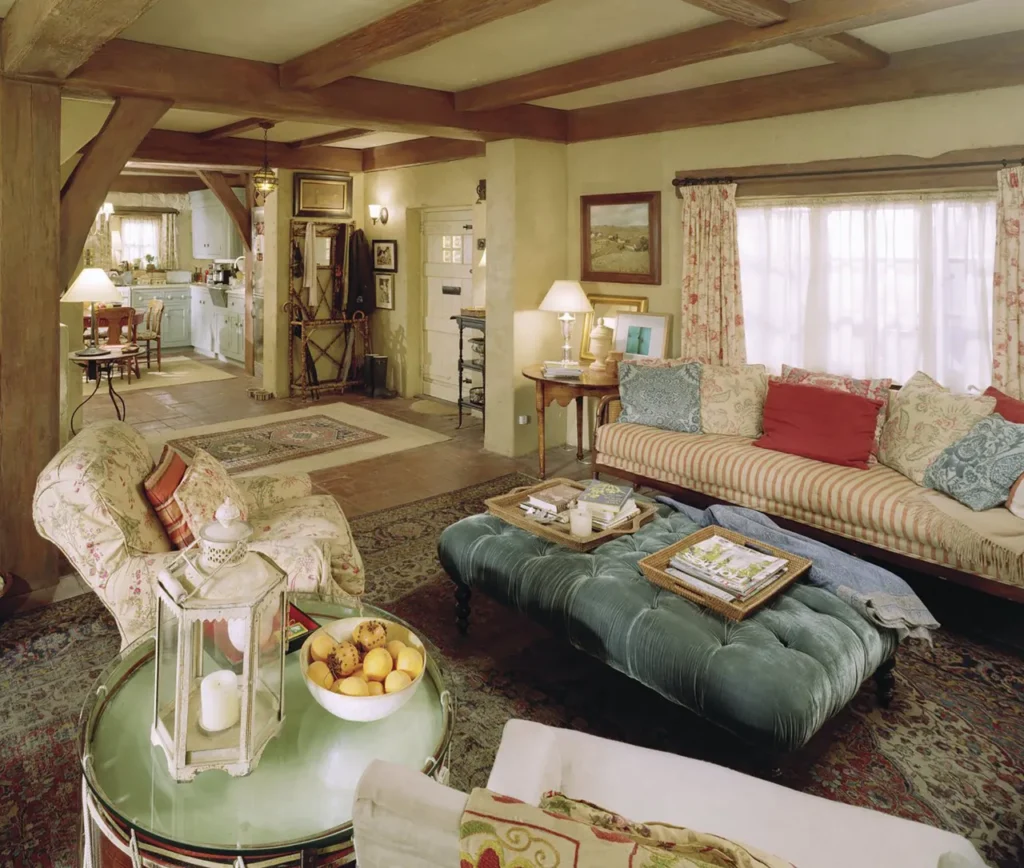 Hutman, in a DVD interview, said they wanted to create the English charm without creating your grandmother's house. Myers said they moved the furniture around forever. "we kept trying different things. But I think we arrived at the right thing".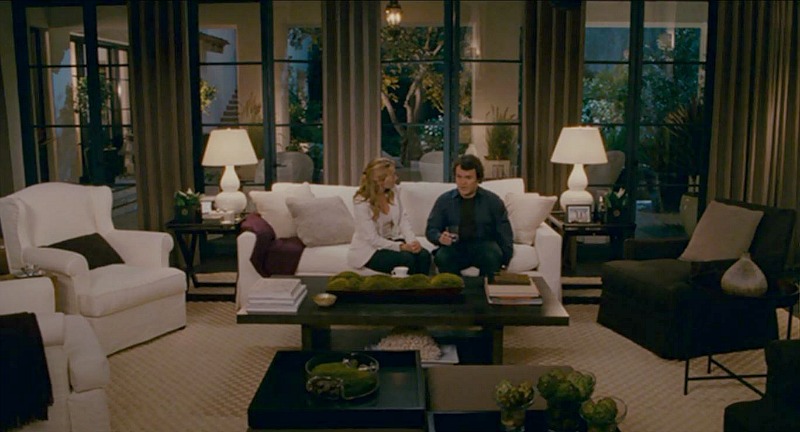 What a difference between the living rooms!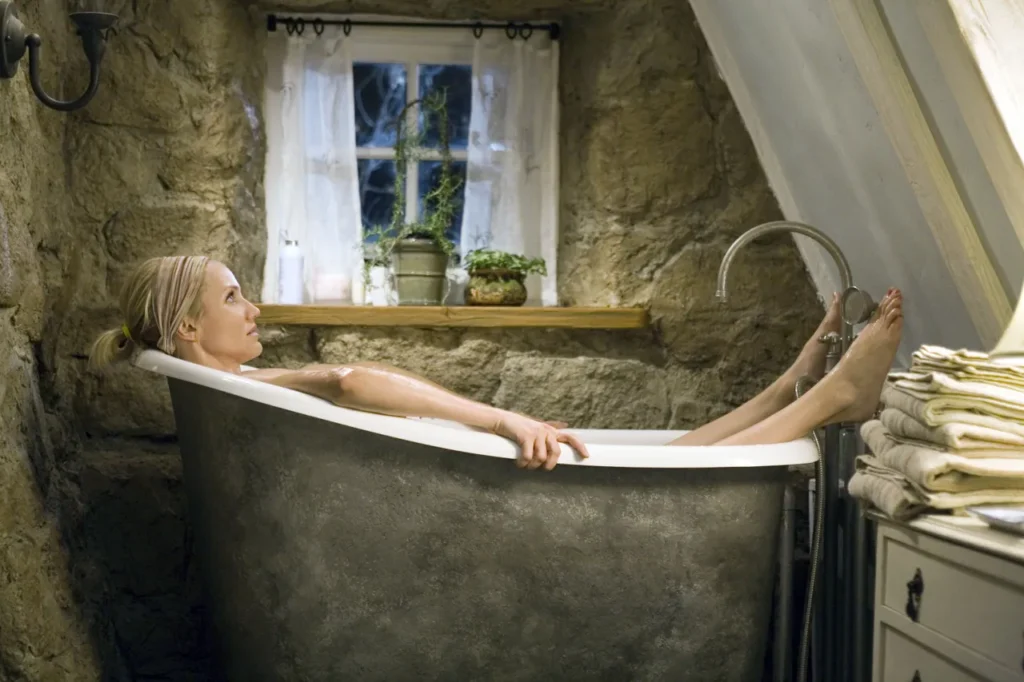 This tub was a rude awakening for Cameron compared to what she left behind in California. The tiny tub looked even smaller with her long limbs hanging out of it.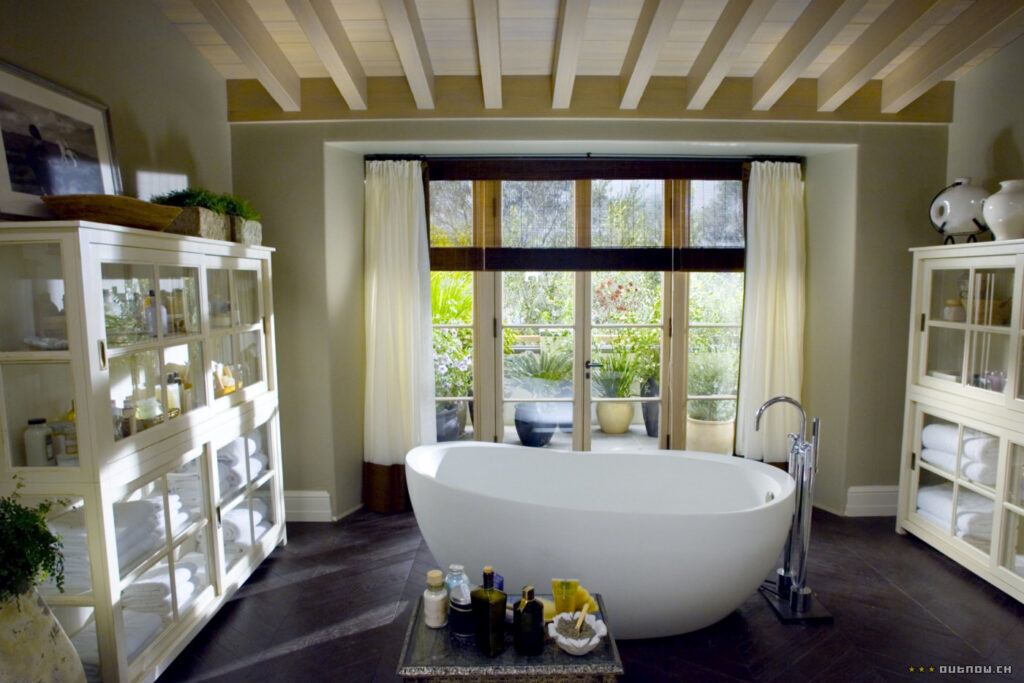 The California house has 6.5 bathrooms.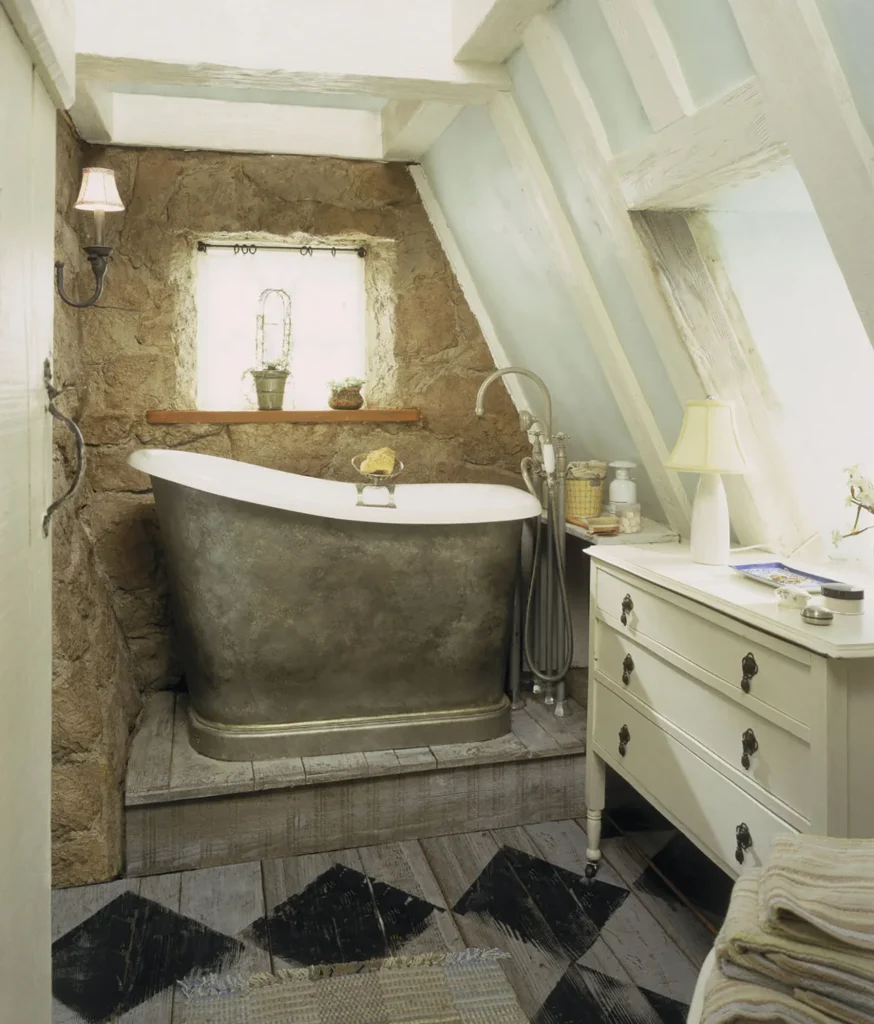 Nothing was overlooked. The worn-out hand-painted diamond floor makes it easy to believe this cottage has been there forever.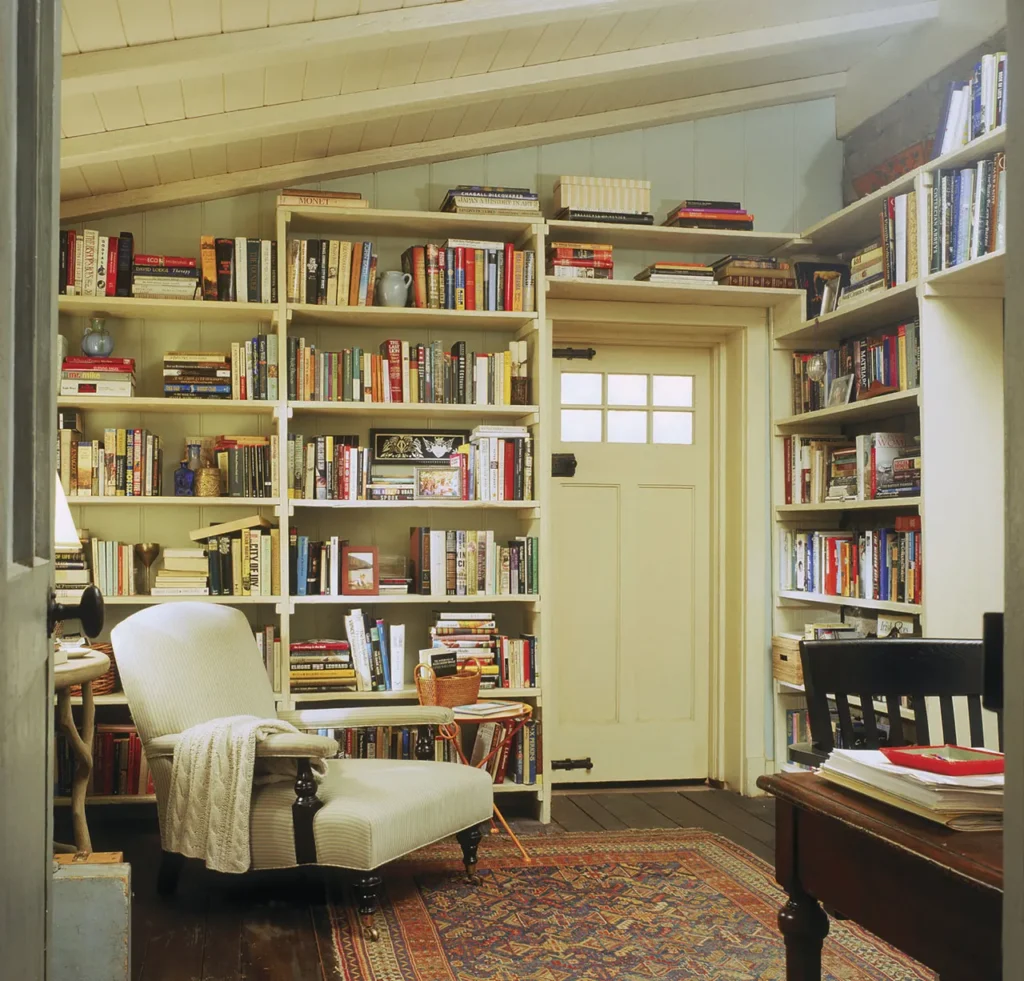 I don't remember ever seeing this library in the movie. I will have to pay more attention next time.   I love how they  put a couple of shelves over the entrance to utilize every inch of this room. It would be a cozy place to sit and blog 🙂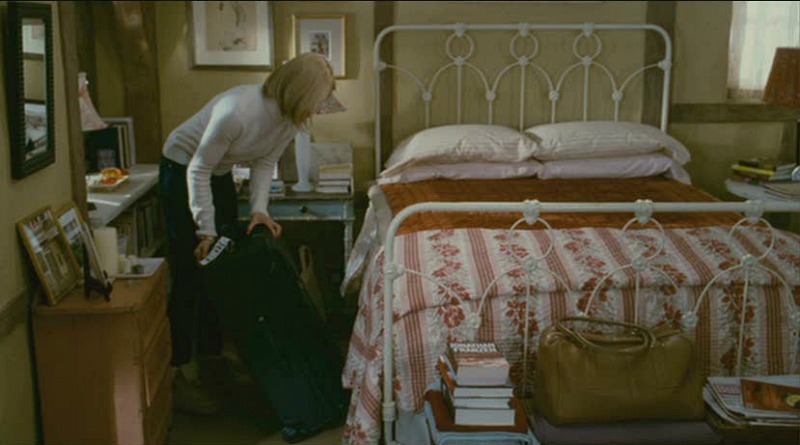 This bedroom…wouldn't you love a fireplace in your bedroom?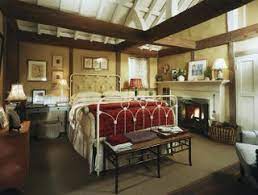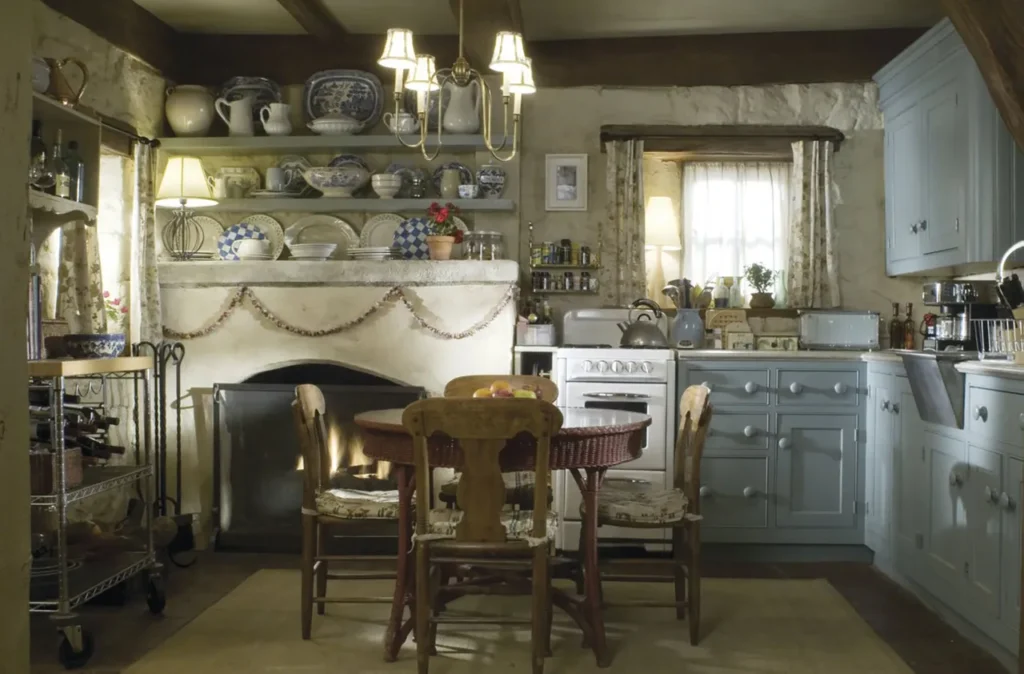 Myers said "Iris's kitchen is filled with life, unlike Amanda's which was large and beautiful but didn't have the same kind of warmth in it," It is truly adorable. Can't you picture yourself sitting at this table with a friend enjoying tea?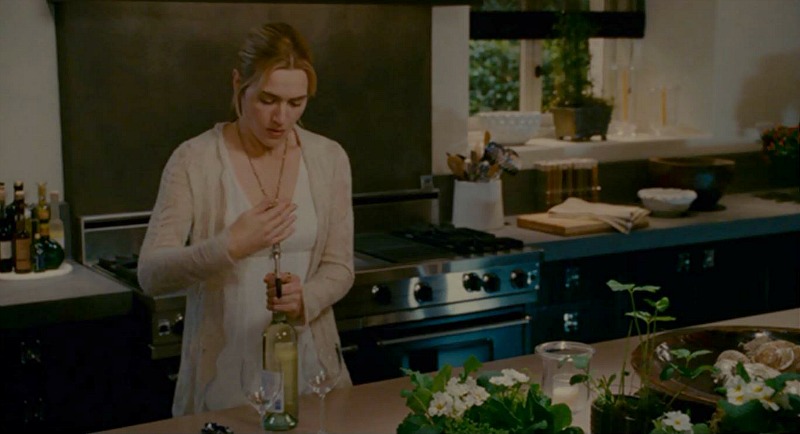 Diaz rarely used her kitchen. Iris brought life and love back into it with the addition of flowers and dinners at home.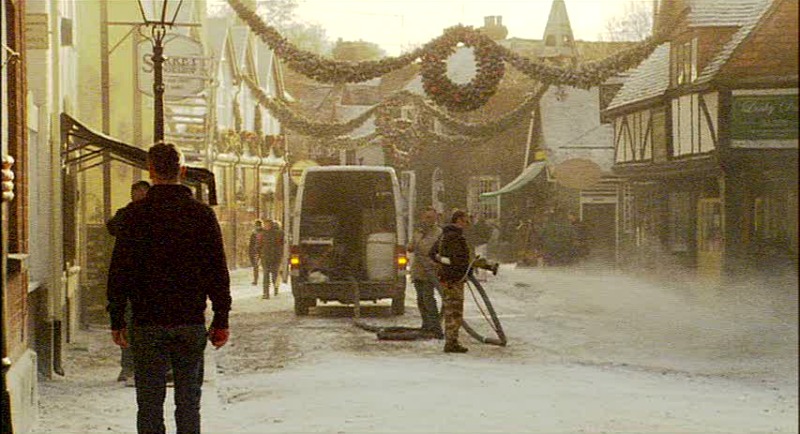 England doesn't get a lot of snow so it was added to the streets of the small town of Shere in Surry.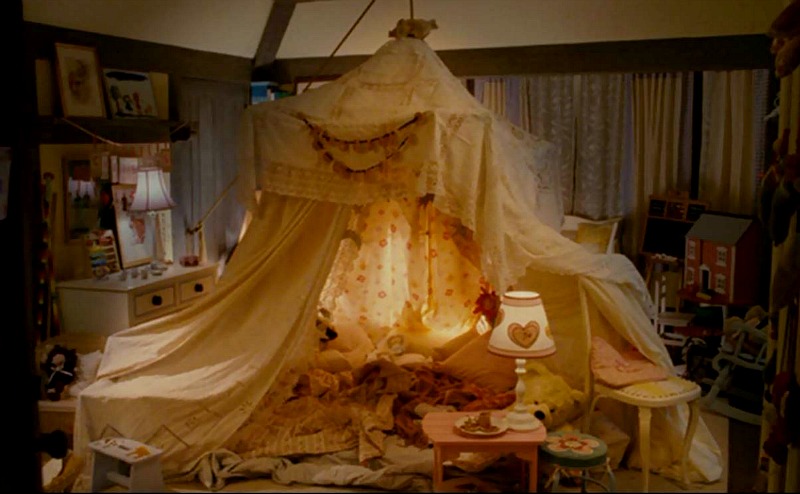 If you remember the sweet tent in Jude Law's home that was made for his daughters you will understand why Jon Hutman said it was his favorite set. Ed Burns, at the premiere, said he wanted Jon to build one in his home for his kids.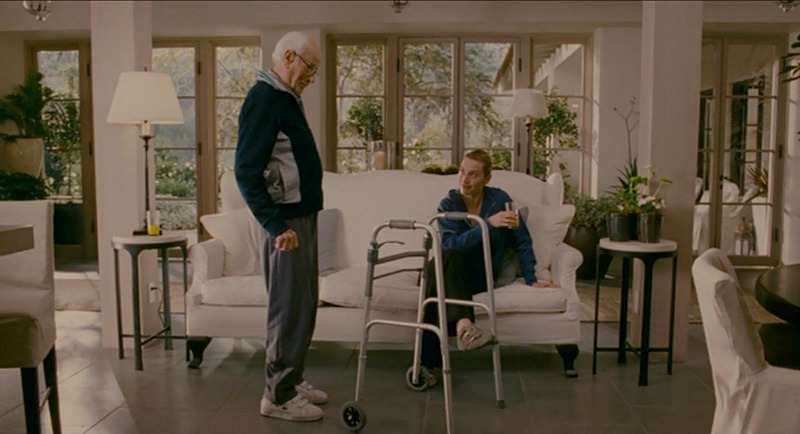 Remember Arthur's house next door? This actual house belonged to Phyllis Diller. Eli Wallach who played Arthur celebrated his 90th birthday on set. He passed away at 99 in 2014. How amazing that he was still doing what he loved in his 90's.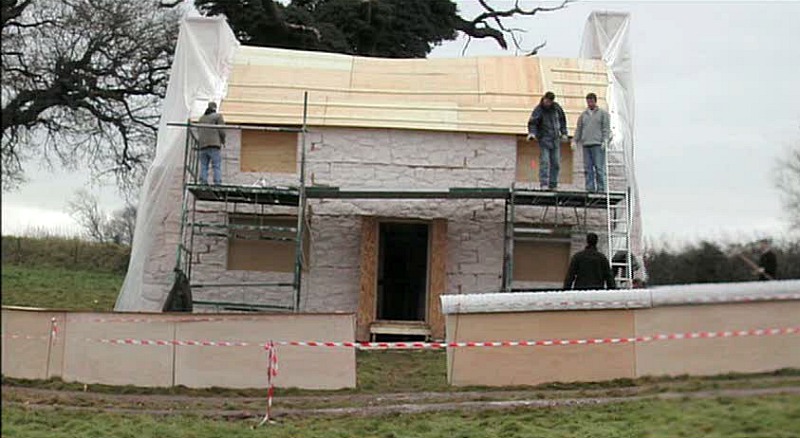 Even though this little cottage and all its charm became a real tourist attraction with hundreds of people going to see it each day, this shell of a cottage was torn down after filming was completed.  The house, compared to the storyline, had such a disappointing ending. I wonder why they didn't finish it and sell it to reap some of the costs or donate it.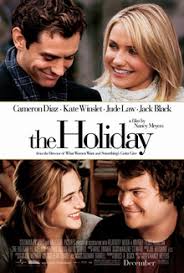 This lighthearted romantic comedy, The Holiday is a fun and entertaining Christmas tale. I look for this rom-com every year, it's one of my favorites to kick off the holiday movie season.  
What about you? Do you have a go-to Christmas movie that you can watch over and over again to get you into the spirit?
Leave a comment below and share your list of favourite romantic comedies.