Simplest DIY ever!!! Took all of 20 minutes to do both of these.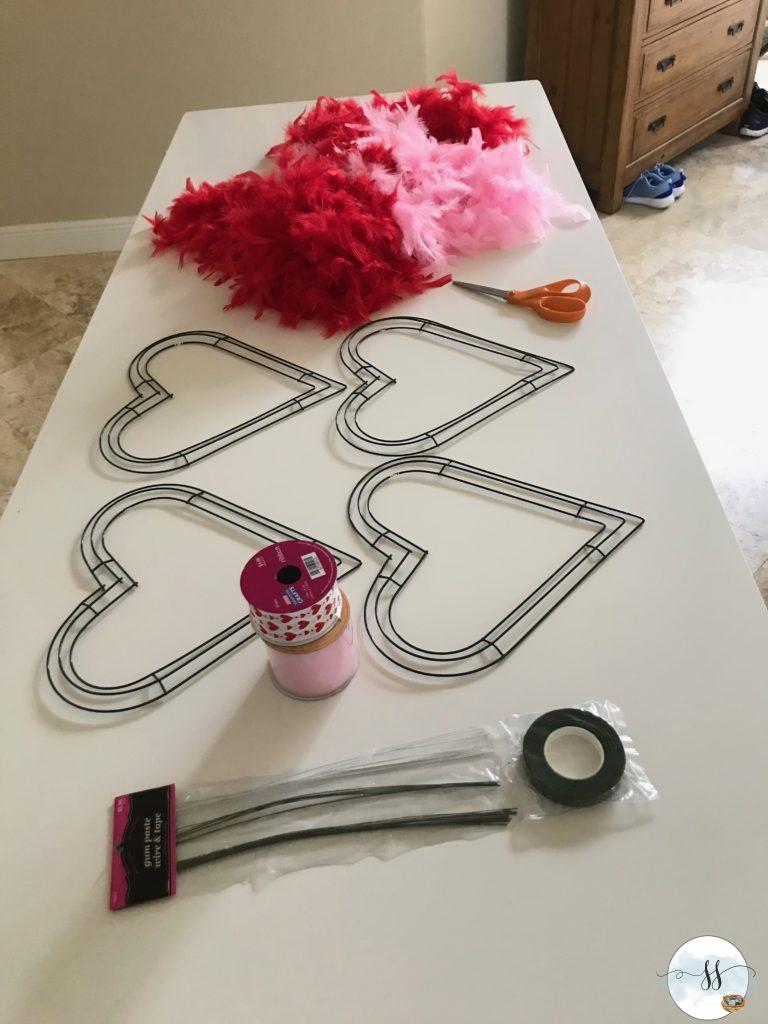 First things first! Gather your supplies. I had intended to make four hearts.
4 wire wreaths
4 boas in desired colours
scissors
twine of some sort
That's it. Pretty basic.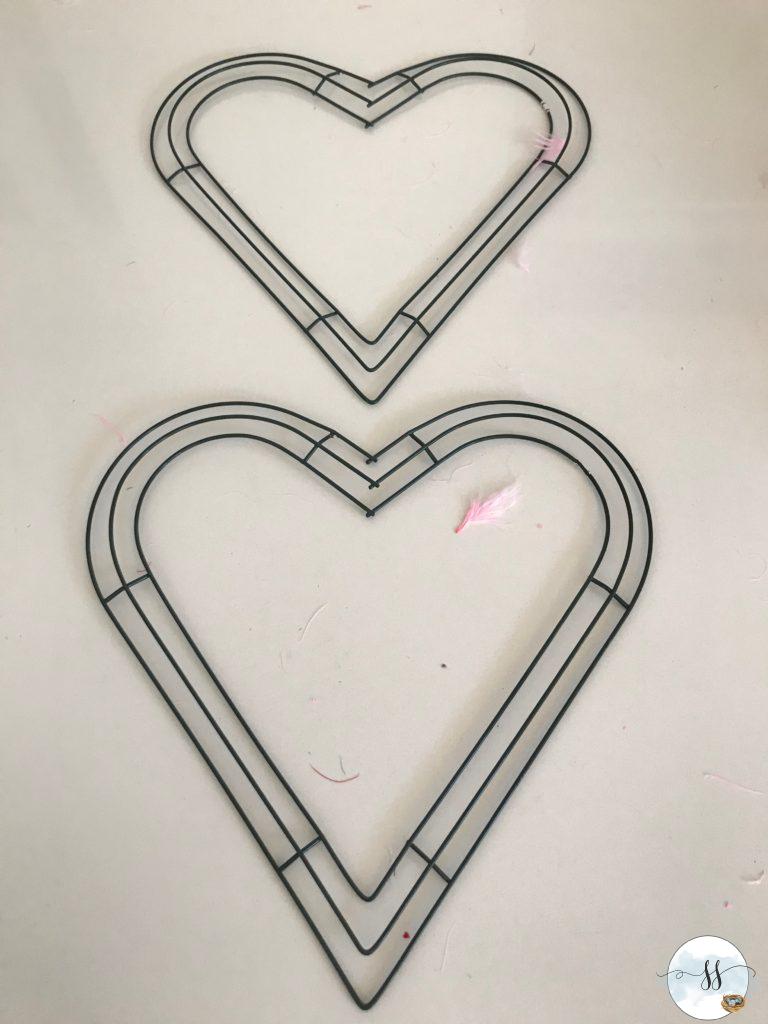 Determine the layout of the wreaths. I wanted simple single wreaths. You could easily make two of them and hang one from the other to make a double heart.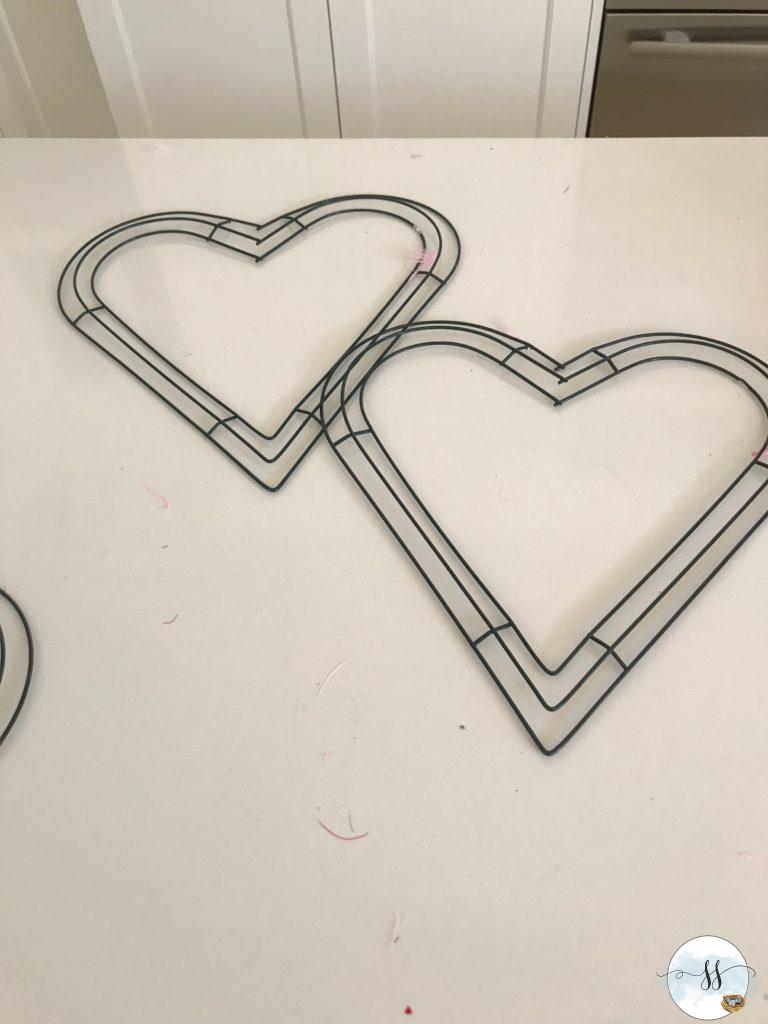 This layout could be interesting too. If you choose this one, be sure to secure the hearts together with lots of twine so they don't shift or slip.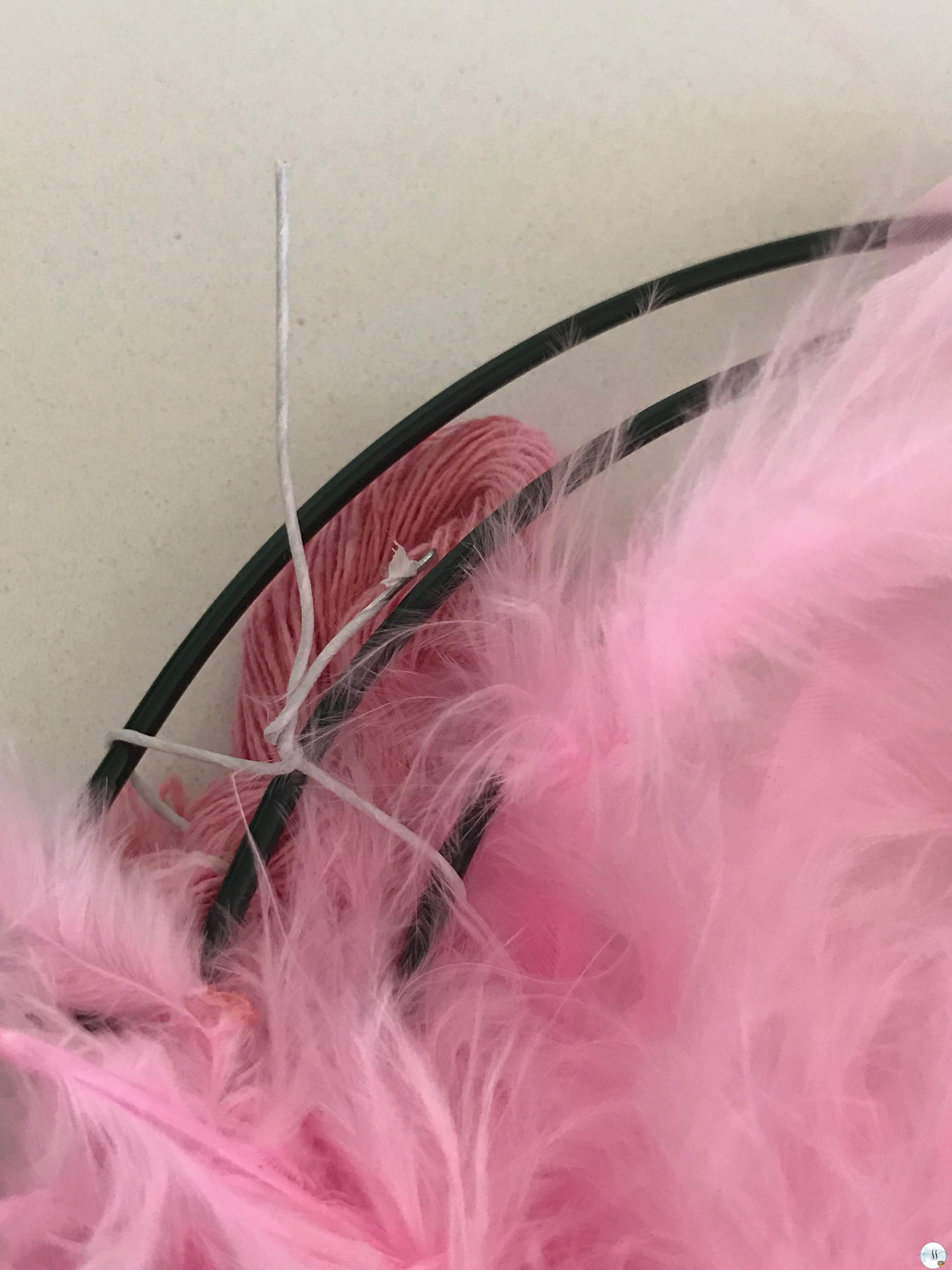 I secured the boa with a short piece of floral twine in white. At the end of the boa was a small loop. I pushed the twine through the loop and secured it around the wire wreath. I then tucked the twine in so that you cannot see it. From there it was a simple case of wrapping the boa around the heart-shaped wreath. I thought I was going to be able to make four of them. One feather boa per wreath but it was just a tiny bit too flimsy looking.  I ended up using two per wreath and they are beautifully full.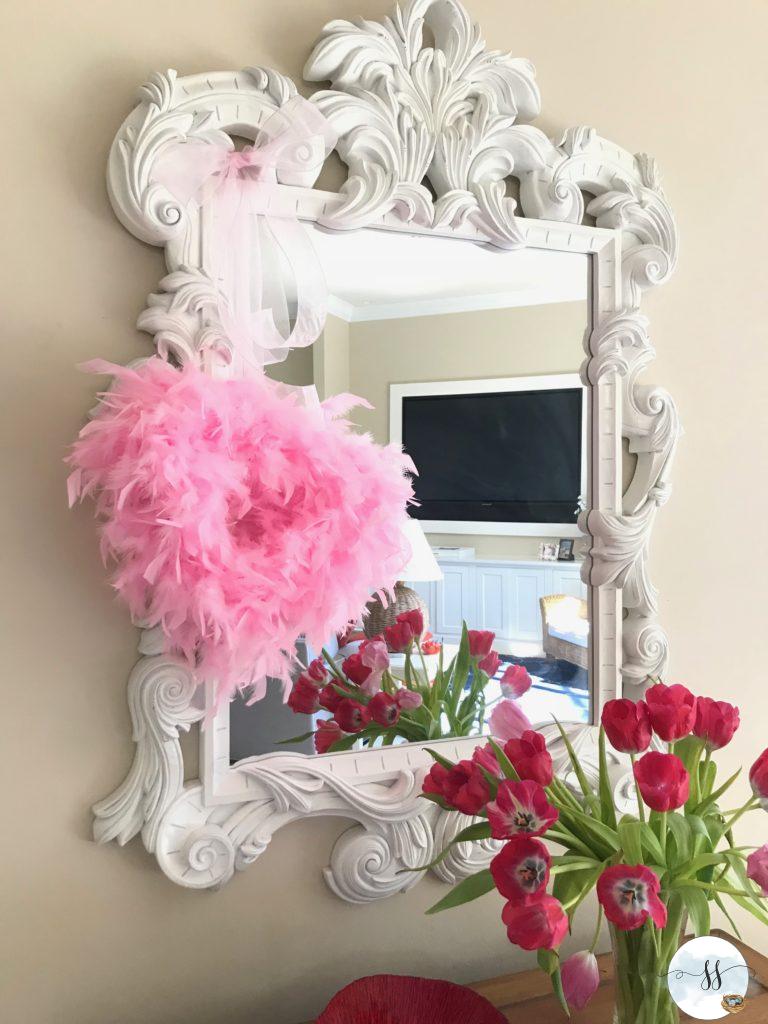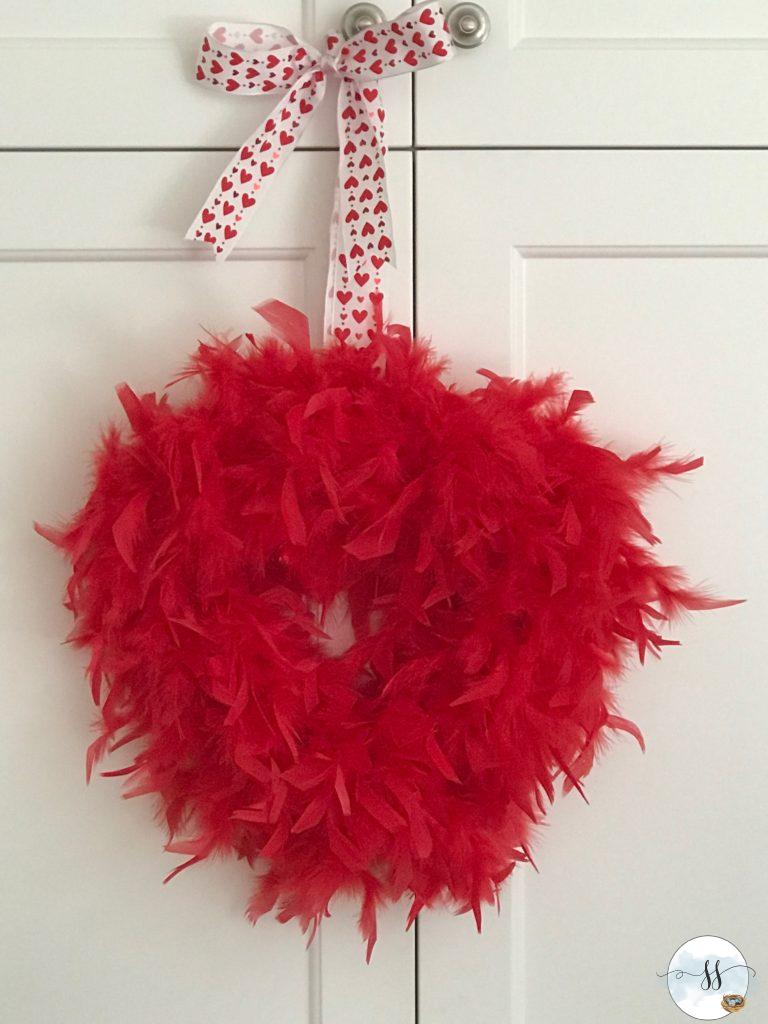 So simple. I can imagine using these at a wedding shower or even a wedding. You could do them in colours to compliment the colour theme of the wedding or do them all in white. Either way…they are pretty and they are very inexpensive. I've seen these boas at the dollar store on many occasions.
PS..it was a bit messy. Don't do it right after you vacuumed your floors like I did! 🙂
Happy Do It Yourselfing!!!