One last quick little post. I am going to sign off until after the New Year. Hopefully, in 2020 I will get started on all those things that I said I was going to get started on last year! LOL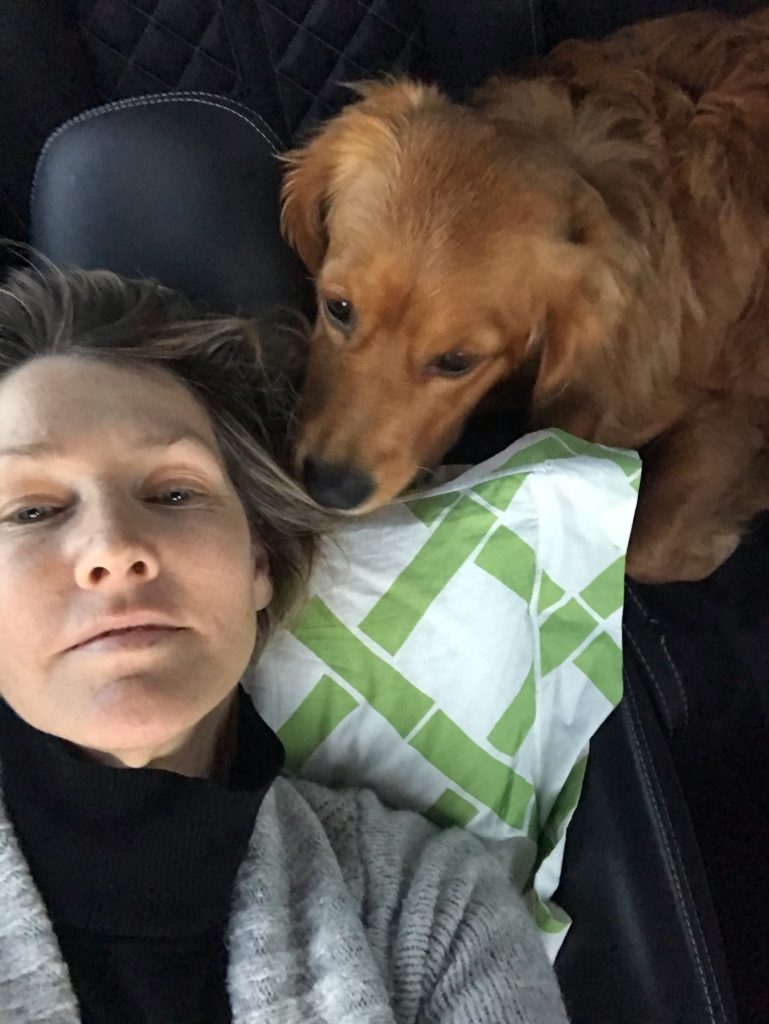 Dec was a whirlwind. Driving back and forth between Florida and Canada sure eats up a lot of time!! We basically had 2 1/2 weeks to fit everything in. Christmas parties, dinners, family parties and of course our own Christmas celebration. This photo is a selfie of me and Tank. I reclined my seat all the way back and got some snuggles. 
I spent a day baking and watching Christmas movies trying to keep the Christmas spirit alive. I was thinking no matter how much decorating goes on down here it just never feels like Christmas to me.
But then Savannah calls me on Friday and reminds me of how many sleeps till Santa Clause comes.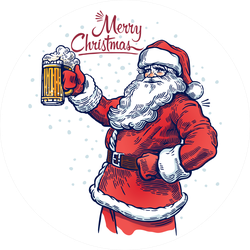 On her next call, she is asking if Santa would want milk since he gets it at every house. "Nana, can you suggest something else?" I suggested a beer from her daddy's fridge but she baulked at that. Last year she left him marshmallows and we laughed imagining them getting stuck in Santa's beard. We decided on hot chocolate even though at first it was a worry that it could get cold before he gets to her house…after all, she will be going to bed uncharacteristically early.
On Sunday I received a call to chat about the reindeer's snacks. Maybe I would suggest something other than carrots…again she is worried about what everyone else is leaving them. We decided on apples and she mentions that she will just ask her mom to 'whip out' on Christmas Eve to get them…because I am sure Maxine has nothing better to do the day before Christmas!!
 This is the magic of Christmas…the absolute innocence that the little ones bring. Savvy is 9 and I'm pretty sure I won't get these calls from her next year. It breaks my heart that some kid on the playground is going to give her the real deal….as they should because that is all a part of children growing up. The average age of losing your belief in Santa Clause is 8. I'm feeling pretty blessed that I got an extra year somehow from Savannah. Next year we will be reminding her to keep the secret from Lilah…I can picture all her knowing little winks when we talk about Old Saint Nick in front of her little sister.
We celebrated our family Christmas on Dec 15th. Everyone's favourite part of our Christmas gift-giving is seeing what the girls have chosen for each of us. Maxine takes the girls to the dollar store and lets them pick whatever they think we will like.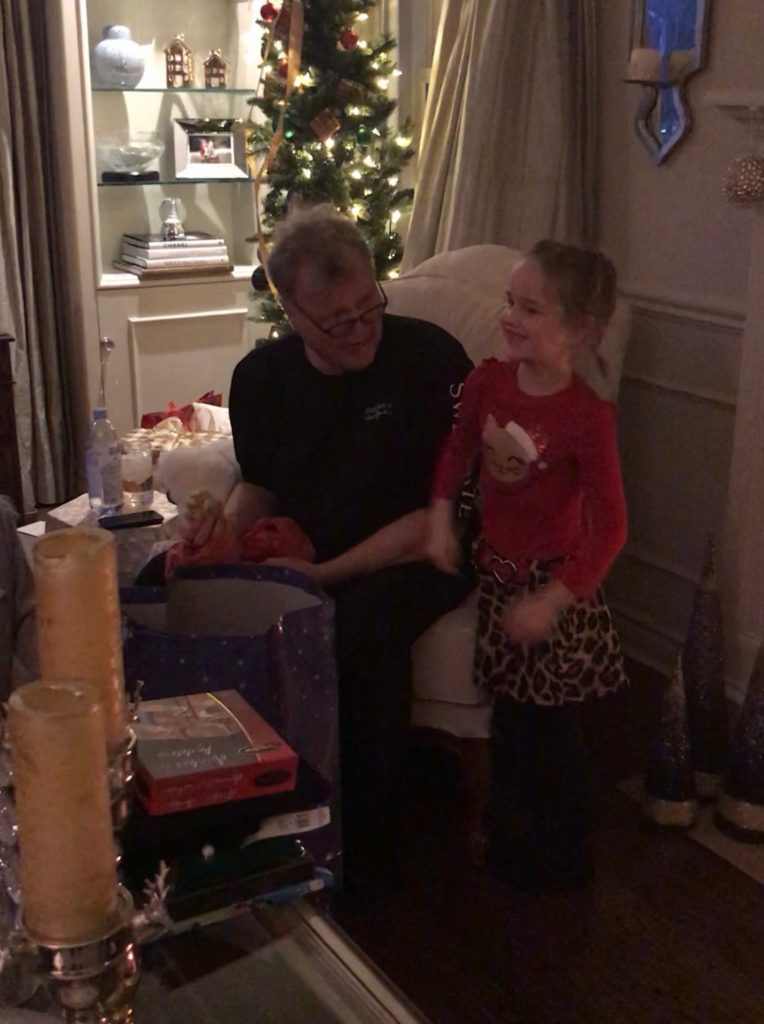 I can tell you papa was tickled to receive pot scrubbers from Lilah.
This year Savannah had a sale at her new school and she was completely on her own to pick out her gifts.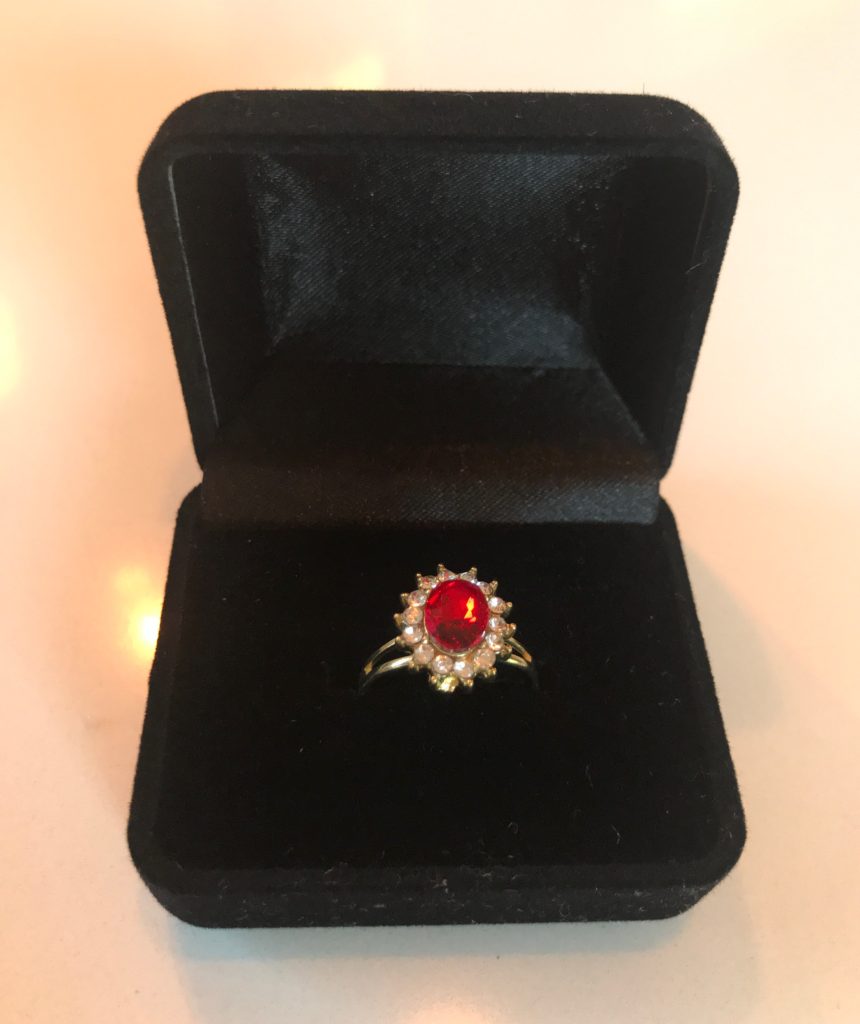 Savannah chose a 'ruby ring'. I told her that when I wore it to the club one night all the ladies were complimenting my new ring. Savannah said" it's ok nana, you can tell them it's a fake and I only had to pay six dollars and ninety-nine cents for it"
Cherished memories are the greatest gifts of all don't you think? I hope you get the opportunity to make new memories this year. Memories that will be cherished in your heart forever.
THANK YOU for being part of Savvy Snowbirds! I am truly grateful.
You are wonderful! THANK YOU for the kind comments and emails that you leave me, for the IG and FB comments, thumbs up and love too. My heart is full.
I have the sweetest community of friends, here at Savvy Snowbirds! Your encouragement has meant more to me than you will ever know!
My gift to you is this fun little trivia game that Steve and I made up. We played it at our family's Christmas Potluck and I played it again at the Favourite Things Party during dessert.  If you missed that post you can catch it all HERE.
We added a twist to the game when we played with our families. Unbeknownst to the winners, they had to wear Christmas hats (dollar store) and sing Frosty the Snowman
Christmas Trivia
Name the Santa's 8 reindeer…Dasher, Dancer, Prancer, Vixen, Comet, Cupid, Donder and Blitzen; although Donder is often called Donner.
Who was the author of A Christmas Carol…Charles Dickens
What is a female turkey called…hen
How many gifts were given on the 12 days of Christmas…364
In 2018, approximately how many turkeys were purchased in Canada…1 million  2 million   5 million
What town was Jesus born it…Bethlehem
What 3 gifts did the Wiseman give to baby Jesus…Frankincense, Myrrh and Gold
Name the 3 ghosts that visited Scrooge…Past, Present and Future
How many points does a traditional snowflake have…six
What is Frosty's nose made of…button
What is Scrooge's first name…Ebenezer
What did my 'true love' give to me on the 8th day of Christmas…8 Lords a Leaping
What was the name of the little girl on Frosty the Snowman…Karen
What did Frank Constanza celebrate on Dec 23rd…Festivus
What made Frosty the Snowman come to life…an old silk hat
Who spies on children in their home and reports back to Santa who is naughty and who is nice…Elf on the Shelf
What reindeer shares a name with a famous symbol of another holiday…Cupid
What is the best selling Christmas music single…White Christmas
What holiday item was shaped to resemble a Shepard's staff…Candy Cane
Who was Rudolph's Dentist Elf companion…Hermey the Misfit
Who was the artic prospector who meets Rudolph while they are trying to avoid the Abominable Snowmonster…Yukon Cornelius
What country is the largest exporter of Christmas trees…Canada
In the song 'We wish you a Merry Christmas' finish the sentence…'Good tidings to you and'….your kin
How many sizes too small was the Grinches heart…2 sizes
What is the highest-grossing Christmas movie of all time…Home Alone
BONUS
What were the names of the cop and the cab driver on It's a Wonderful Life…Ernie the Cabby & Burt the Cop. (This is where the Sesame St characters got their names)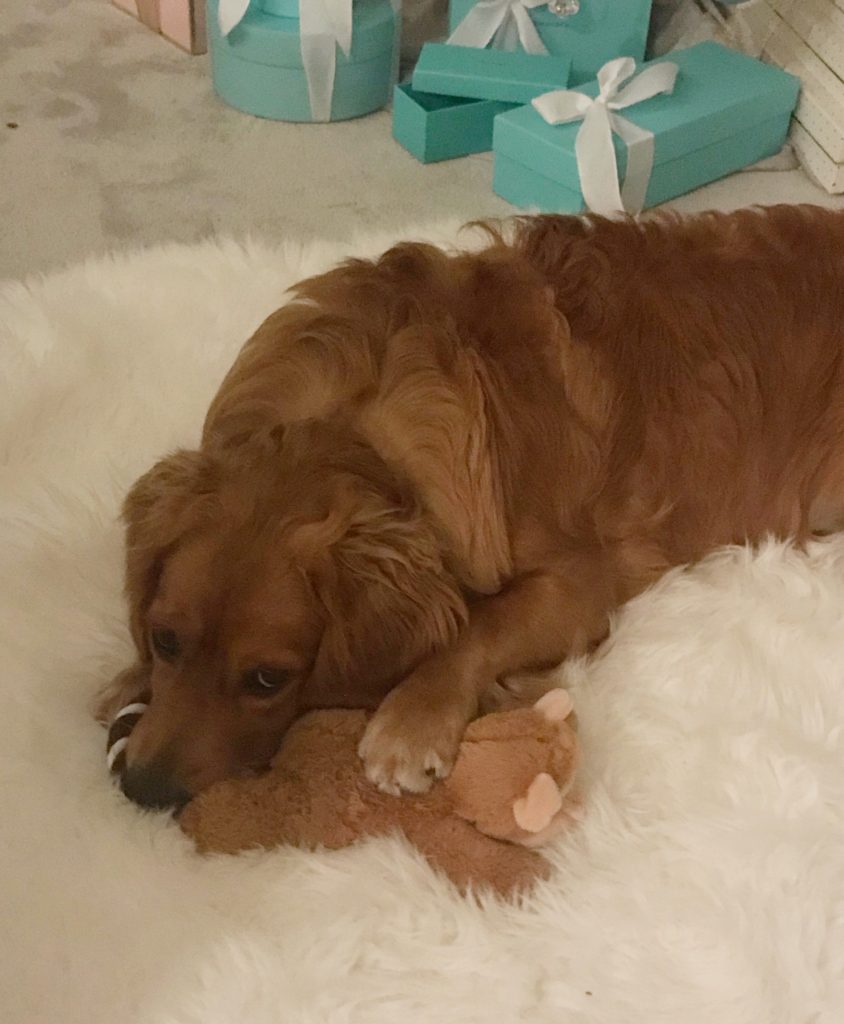 Tanks favourite Christmas Toy…PS…there is nothing left of it 🙂 
I wish you all peace and happiness in 2020
Merry Christmas to all and to all a good night.