My daughter in law was just in Haliburton on a personal growth course for her company Savvy Photography.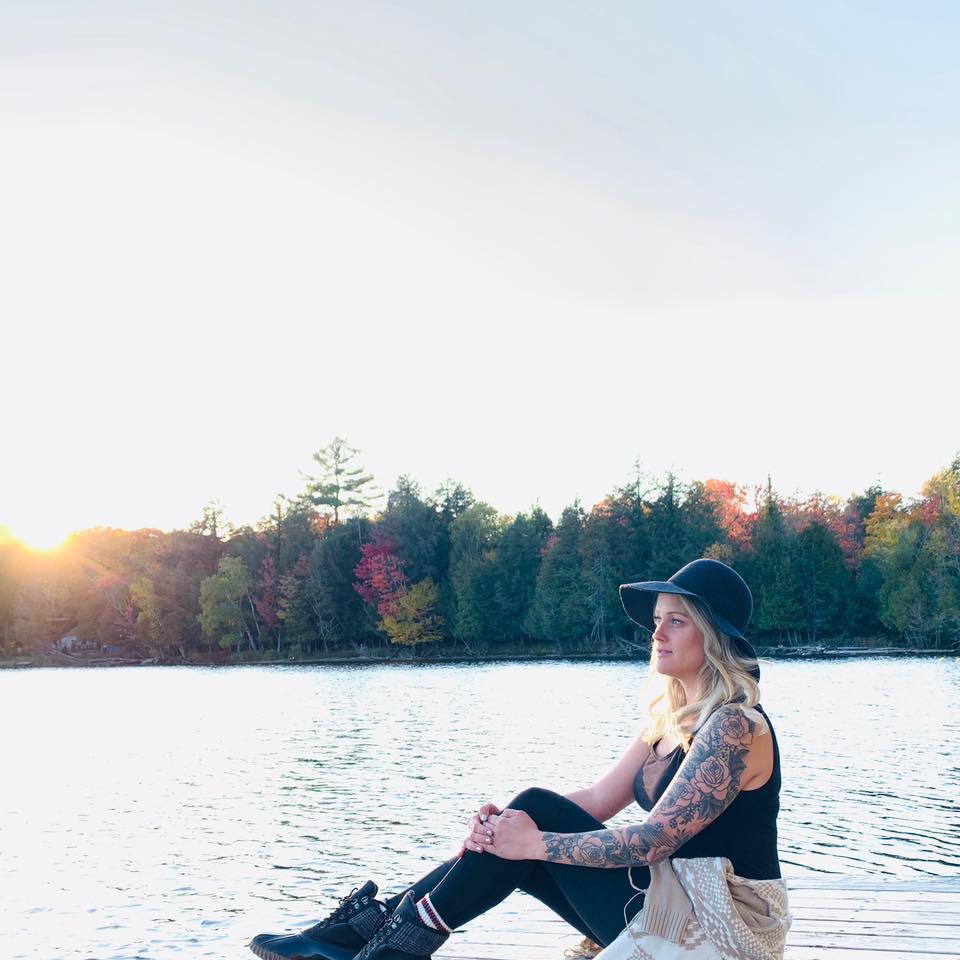 I fell in love with this photo that she posted. It is so serene.
"I am so glad to live in a world where there are Octobers." J L Montgomery
….and isn't it the truth? I love the changing seasons that we are blessed to have…yes…even winter!! Don't get me wrong, I hate being cold, but there is something truly magical about a fresh dusting of snow. If I had a private jet I would fly home from Florida just before every snowfall and as soon as it turned slushy I'd be back on my jet returning to the sunshine state!! LOL (seriously…is that too much to ask?)
Seeing the photo of Maxine got me to thinking about all the things we can do to enjoy everything this season offers.
Following is a list of events that I have gathered from other people and things that I have found online.  None of the photos is mine. I borrowed them from the internet and will give credit where I can. (Hopefully, I don't get in trouble by the blogging police-LOL)
Maybe something on this list will inspire you to get out and witness the amazing canvas of colours. Did you know that there is actually such a thing as an Ontario Parks Fall Colours Report? Well, there is. You can check it out HERE. You're quite welcome!!
High in the Sky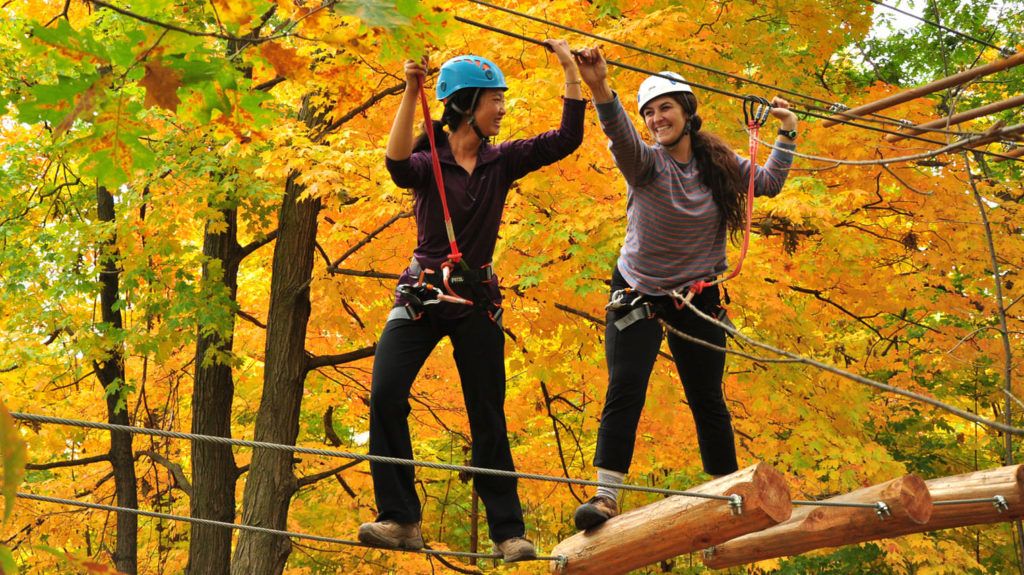 Muskoka offers two Zip Line and Aerial Parks. I have never been but if I ever do go it will definitely be in the fall. I can just imagine the cool fresh air while zipping by the amazing colours.
Treetop Trekking Tree Top Trekking in Huntsville
Muskoka Zip Lines & Aerial Park in Bracebridge
A Brew and a View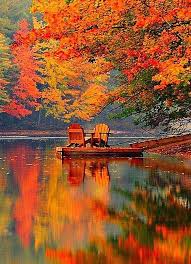 Visit one of Muskoka's breweries and enjoy a seasonal brew and the very best view!
Muskoka Brewery's Harvest Ale
Lake of Bays Brewing Co's Pumpkin Ale
Don't Rock the Boat Baby!
What a beautiful and peaceful way to take in some fall colours. There are a number of places on the water that rent canoes and kayaks.
Liv Outside in Bracebridge
Algonquin Outfitters in Huntsville & Oxtongue Lake
The Portage Store in Algonquin Park
Swift Outdoor Centre in Georgian Bay
For my Golf Girls!
From Niagara to Muskoka…there are so many beautiful golf courses to be enjoyed in the fall. Many of them offer some great stay and play rates.
Bring the fall colours home with you permanently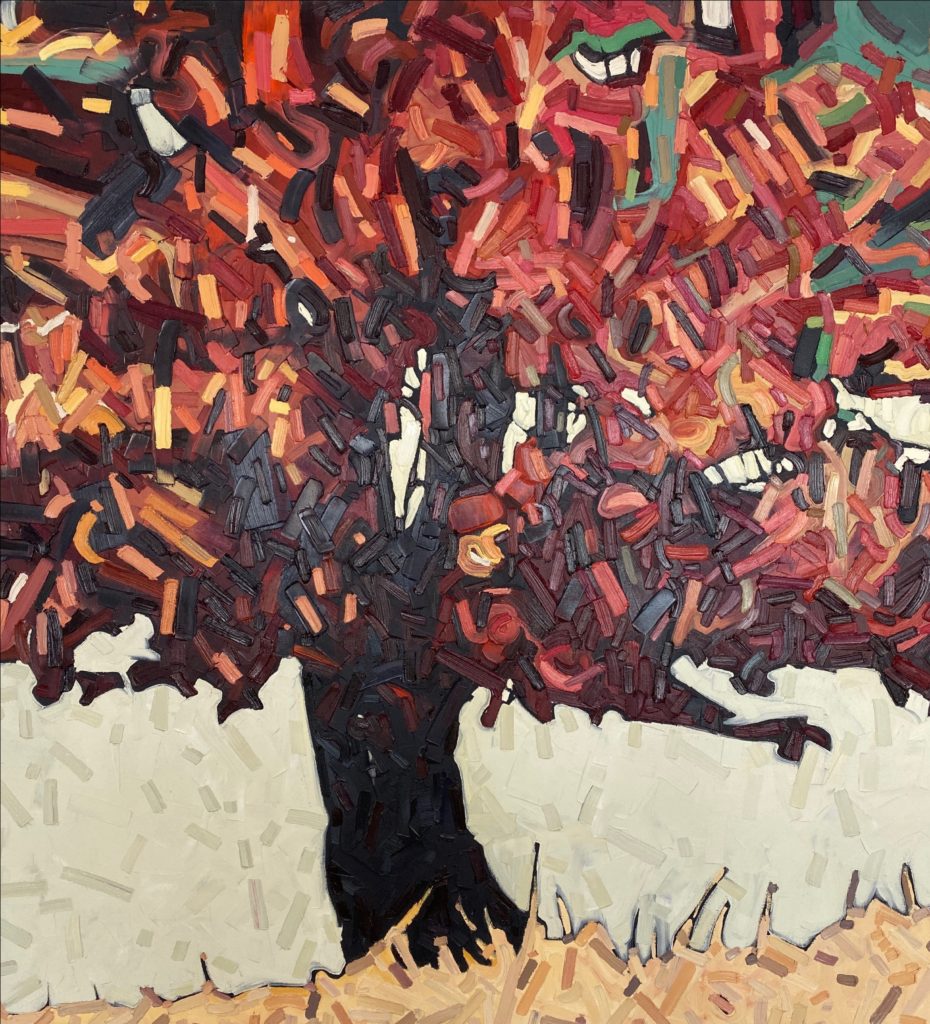 Thanksgiving Sale at  Ryan Fine Art Gallery Inc in Port Carling. Check out an art centre and see what's in store. They usually sell lots of great little finds that you can incorporate into your fall decor…often it is one of a kind.
Sunday Drive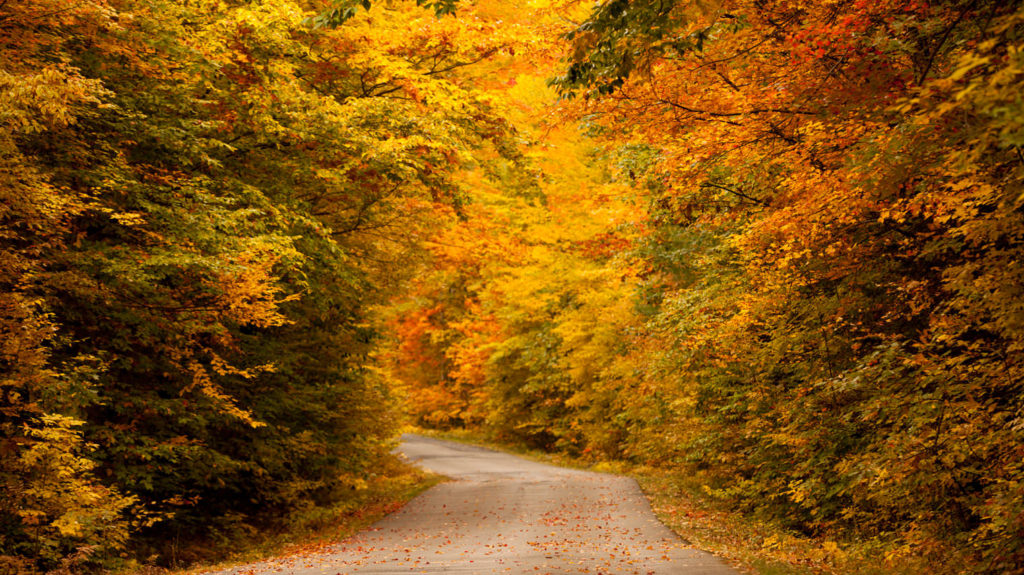 My parents used to go on Sunday drives. Sometimes they went on their own (for the peace and quiet) other times they brought us with them….don't ask why…cause there was sometimes seven of us. William, Jim, Stuart, Bruce, Ian, Greg and me…thank goodness we didn't have a dog. I cannot even imagine why my parents ever wanted to stuff five of us in the back seat and the two youngest upfront. PLUS my dad smoked and probably had the windows up. No seatbelts required back then…utter pandemonium!! I guess they just wanted to share the wonderment of the colours with us and hoped that it would rub off and we would eventually enjoy our own Sunday drives someday. Steve and I did join the ranks and do love to put on some tunes and take a drive out into the country. That might make us officially old but certainly not crazy enough to take any kids with us! Tank isn't a kid…he get's to come. Don't judge.
The following What's going on in Halton this long week and the rest of the month!  is from Deborah Brown of Remax Escarpment Realty. Contact information is at the bottom of this blog. She also happens to be my sons boss!  She was kind enough to let me scoop all of her hard work and post it on my site.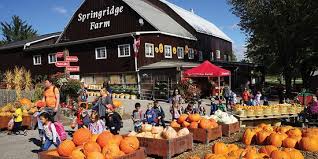 Harvest Festival at Springridge Farm
Admission to Harvest Festival: $13.00 (includes HST) per person.
There is no charge to visit the farm market, bakery and gift shop.
Harvest Festival activities include:
A Professional Puppet Show  (Show Times: 11, 12, 1, 2:30 & 4)
Wagon Ride to the 5-acre Corn Trail
Spooky Boo Barn
Spider Web Climber
Farm Yard Pipe Slides
Access to The Fun Farm Yard: Animal Barn, Giant Sandbox, Corn Trail, Tube Slides, Straw Bale Jumping and Escarpment Lookout
Singing Chicken Show
Goat Mountain
Pony Rides are available for an additional $5 per ride.  Maximum weight 80lbs.
The Springridge Farm BBQ Barn is open for Harvest Festival. Menu items include grilled-to-perfection hotdogs, sausages, corn on the cob, apple chips and the Little Farmer Lunch combo for kids.
Visit the Barn Market for fall décor, farm-fresh baking, pies, apples and apple cider.
Date and Time:
Weekends beginning Saturday, September 21 to Sunday October 27,
including Thanksgiving Monday, 10am-4pm
Location:
Springridge Farm
7256 Bell School Line
Milton, Ontario, L9E 0N7
Pumpkins After Dark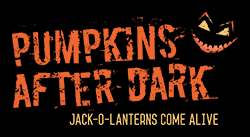 This is the first year for this great new event, so invite your friends and family and check it out. Stroll along the ¼ mile path of more than 5000 hand-carved jack-o-lanterns and over 100 pumpkin sculptures. Take in the music, sound effects, and lights that bring the pumpkins to life. This is one I am seriously thinking of checking out. 5000 pumpkins!!! Amazing!
Date and Time:
Every Thursday – Sunday from 7pm – 10pm until November 3rd
Location:
Country Heritage Park
8560 Tremaine Road,
Milton, Ontario, L9T 2X3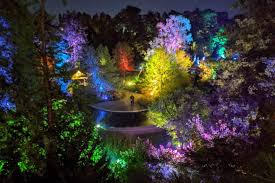 RBG After Dark: Boos, Brews & BBQ
One of Burlington's most popular attractions is also getting in on the Hallowe'en fun by hosting a couple of their own spooky events. Mark October 17th on the calendar for RBG After Dark: Boos, Brews and BBQ. Dress in your costume and enjoy a 'boo-tiful' night at the Rock Garden. This is a 19+ event and tickets are required. Craft beer, food and great music.
Don't miss their annual "Great Pumpkin Trail" on October 24th and 25th  in Hendrie Park. Enjoy a mystical experience as hundreds of pumpkins light your way through Hendrie Park and the South Bridle Trail. Live entertainment, face painting and pumpkin activities. Book your tickets as this event sells out!
Date and Time:
Thursday, October 17th, 2019 7:00 PM – 10:00 PM
Location:
Royal Botanical Gardens
80 Plains Road West
Burlington, ON, L7T 4H4
Landscape Design Principles Event with Outdoor Lifestyles!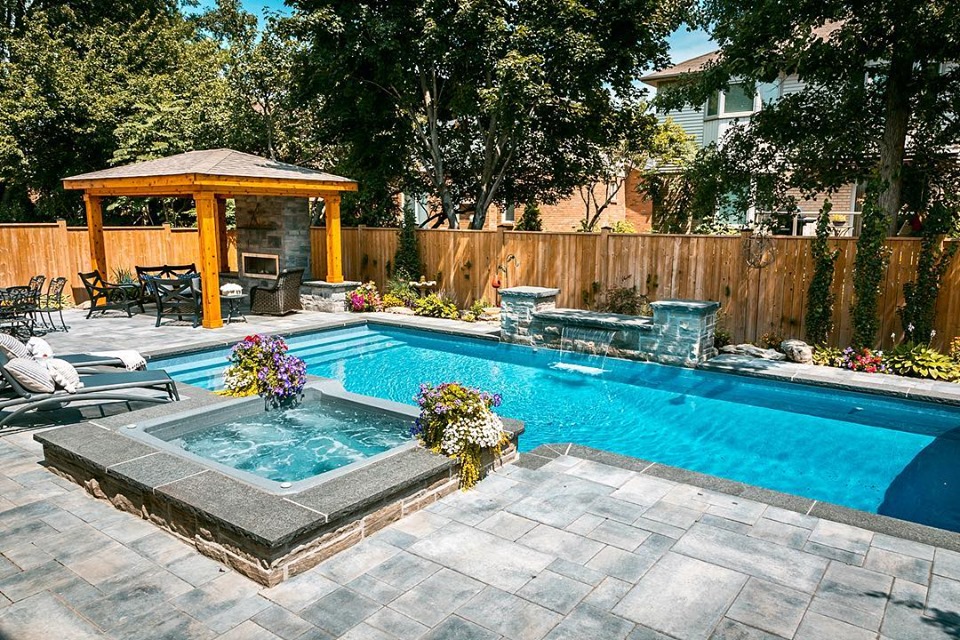 This was not on Deborah's list but I thought I'd mention it anyway. I went to one of Deborah Brown's home decor events last year and learned so much from it. I will no doubt be going to this one as well. Plus there's free wine… (geez …maybe I should have double-checked with her that she'd be serving again this year…lol)
Hosted by Deborah Brown Team and Devon MacArthur
Thursday, October 24, 2019 at 7 PM – 9:30 PM – 2180 Itabashi Way, Unit 4A, Burlington, Ontario L7M 5A5

Deborah Brown
Broker/Team Leader
O: 905-639-7676
C: 905-334-9067
[email protected]
If you are looking for even more fun things to do this fall in the GTA you can check out this website HERE
Tank
This little con'tank'erous fellow got himself into a heap of trouble…all of this… in one morning!!!!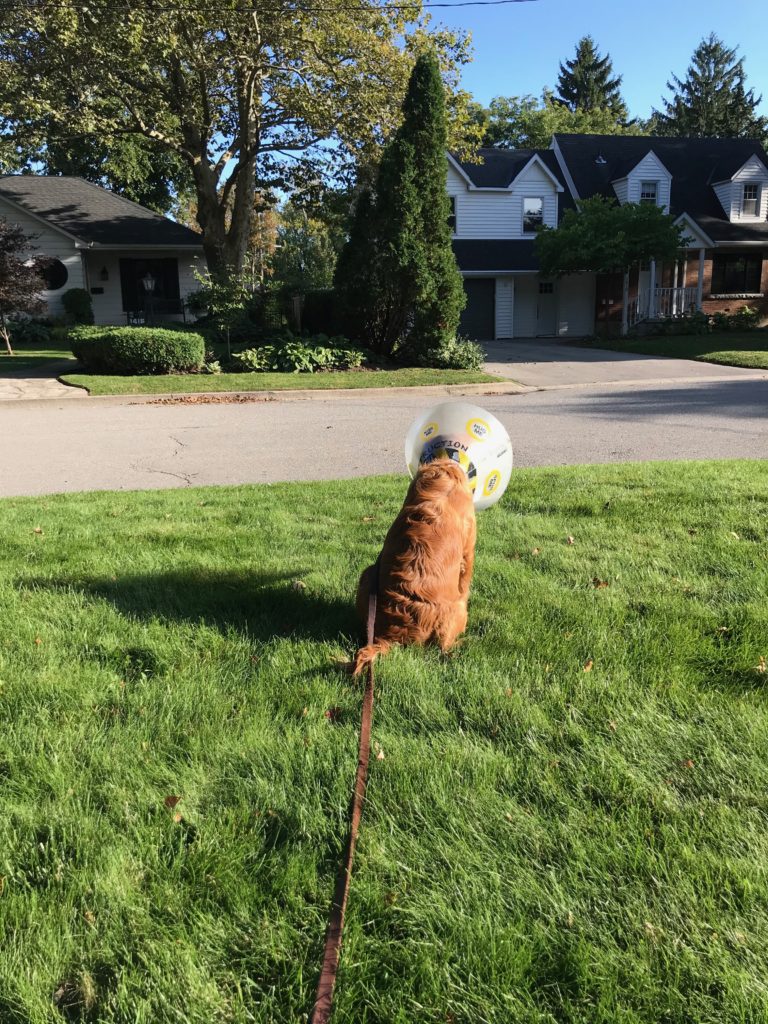 My poor little man – much to Steve's dismay – was neutered on Thursday. He has been romping around the neighbourhood in his cone of shame. It is actually quite amazing how many people come up to us when we are walking and say "hello Tank" like we aren't even on the other end of the leash.  I was chatting with one lady I met on a walk, and when I was leaving I said "come on Tank"…"wait!!! This is Tank? She said…I've heard so much about him"…another man came out while Steve and I were walking him and asked if he could take a photo of Tank because he is growing up too fast.  When Steve is out walking him on his own and the women come up and say "oh my gosh he is so cute" his actual line is…."why thank you…I've aged a bit but I do try to get to the gym regularly"…where is the eye roll emoji when you need it???!!!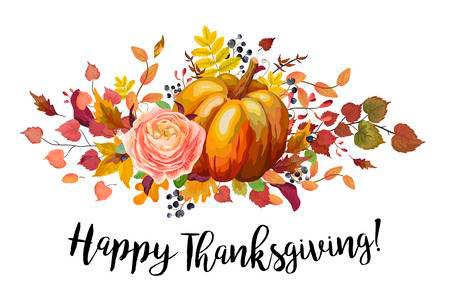 Happy Thanksgiving to all!! I hope you find something fun to do this beautiful fall weekend.