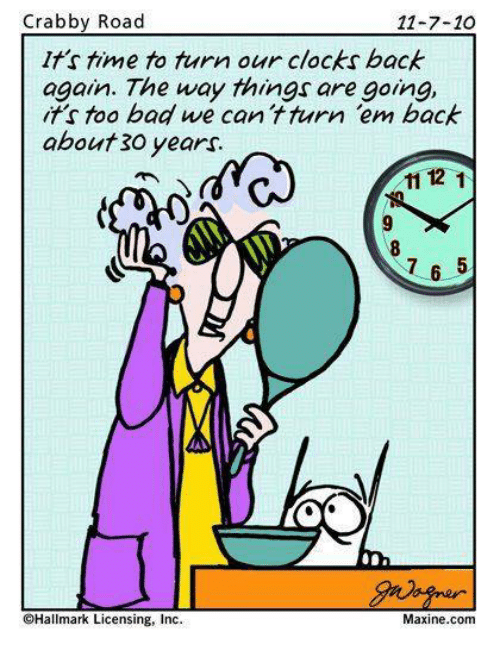 Did ya'll enjoy that extra hour gifted to you this morning? The clocks went back last night and it got me thinking about time…I can waste a lot of it!!  Maxine sums it up…we cannot turn back time so we really need to make the most of what we have now. I am a procrastinator extraordinaire, I get lost on my computer, I spend too much time in the mornings, reading and honestly – just not enough time doing.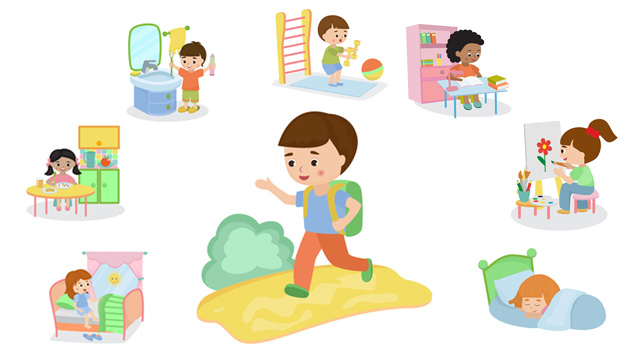 I remember as a child and even now with Savannah and Lilah…we had morning routines! They are so important to children.  Remember when your mom told you to brush your teeth and get to bed. Up for school at the same time every day, breakfast, brush your teeth, gather up whatever you need for the day, get your coat on and off to school you went. When you came home it was snack time and then go play with your friends till dinner which was at the same time every night to the minute. After dinner it was time for homework, bath, watch your favourite show, brush your teeth and it started all over again! Wasn't it simple and it kept you right on track right? Cause that's a lot of stuff to get done.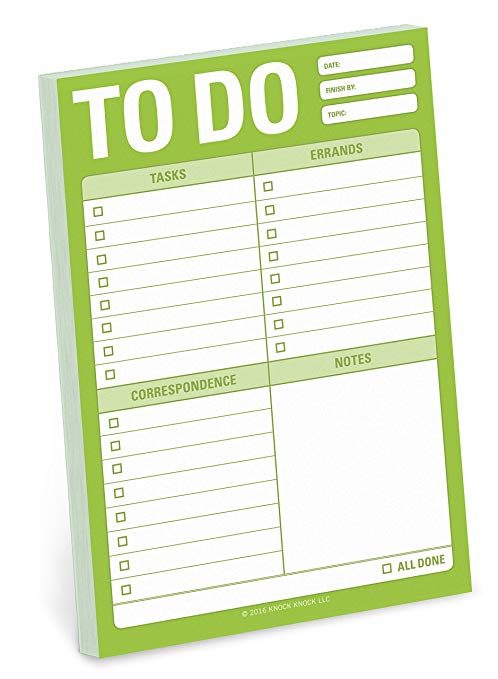 Well, what the hell happened? When did we stop with the daily routines and start winging our days? We rely on sticky notes or our iPhone Notes to get things done…*groceries *do a load of laundry *pick up girls from school…YES…I do leave myself notes not to forget them and I set an alarm on my phone.  I can remember the craziest things from my childhood but cannot remember to take the clothes out of the washer and put them in the drier…which means it goes on the sticky note tomorrow.
Whatever you do every morning is your routine. These are all actions that happen over and over again, a rhythm in your daily life.
That doesn't necessarily make them all good routines— by virtue of being done regularly – simply makes them routine. A routine is powerful….whether easy or difficult it plays an important role in our lives. Some of you may have heard of  Navy Seal Admiral William H. McCraven: If not you can hear his speech HERE on the importance of making your bed each and every morning.  I love his message…..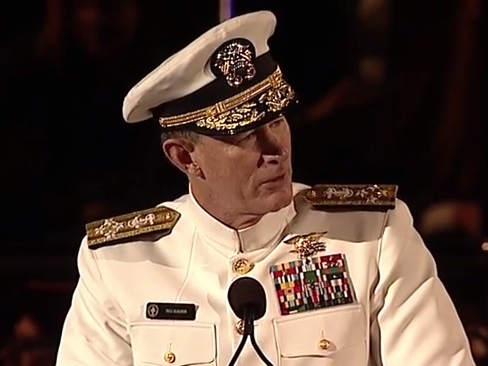 If you make your bed every morning, you will have accomplished the first task of the day. It will give you a small sense of pride, and it will encourage you to do another task, and another, and another. And by the end of the day that one task completed will have turned into many tasks completed.
Making your bed will also reinforce the fact that the little things in life matter. If you can't do the little things right, you'll never be able to do the big things right. And if by chance you have a miserable day, you will come home to a bed that is made — that you made. And a made bed gives you encouragement that tomorrow will be better.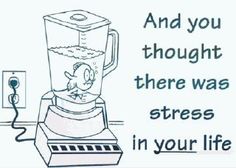 Do you know that as a result of lost routines we cause ourselves to be stressed, overwhelmed and we tend to fall short of our goals?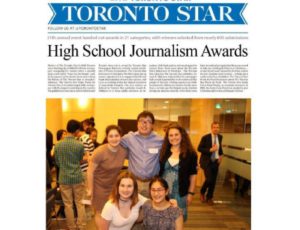 I blame my lost routine on being retired. HA HA…I've been retired a looooong time.  I wake up when I want, eat breakfast somewhere between eight and eleven…if it's the latter I just tell myself I'm fasting and that in some weird way, it's good for me. Reading the news used to be a case of flipping a page in the newspaper. You could only read what was written…not anymore right? If you are like me you read on your laptop…sure it saves trees…but doesn't save me any time. I get so sidetracked. I start reading the headlines and am dragged to 'who wore it best?'. (Jennifer, obvi)!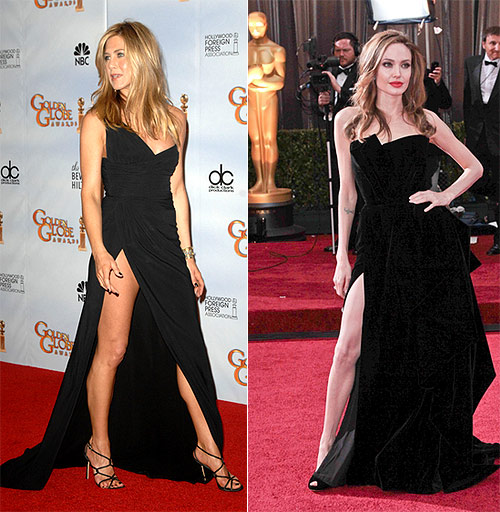 I've put together TEN reasons on why it is important to have a morning routine. I'm not a pro at anything…These are all just common sense reasons that I have read about online…probably when I should have been doing something much more important. LOL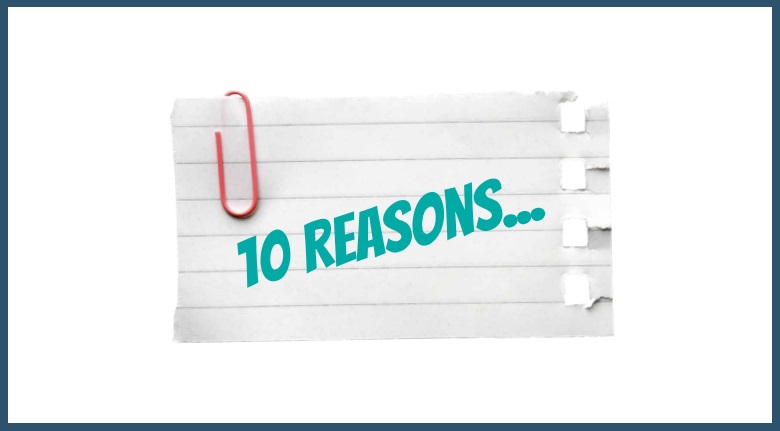 Reduces having to plan!
Having a routine actually reduces having to plan! Sales of sticky notes just went down!!! Having a routine will eliminate my need to plan my morning activities whether it's doing laundry or hitting the gym. It takes all the guesswork out of what I need to be doing to do in the morning.

Creates good habits!
There is a secret to building habits it is called repetition. I read somewhere that if you do something consistently for 30 days it becomes habitual. Don't go crazy and trying to cram too much into your morning or I am sure you will set yourself up for failure. If we have a routine that we can actually stick to,  it will ensure the development of good habits by encouraging us to complete our tasks repeatedly.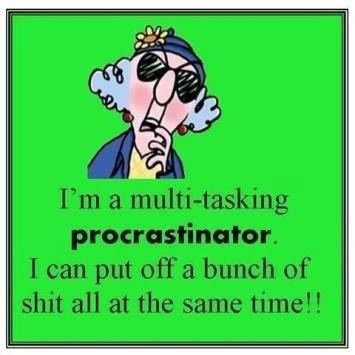 Reduces procrastination!
I am the worst at this!!! Seriously, if it weren't for the last minute I'd get nothing done! This is why a routine is so important. It becomes a part of our life. For instance, the dishwasher. I don't know why but I just hate emptying it!! I will put it off for as long as I can and then I regret it. My sink slowly gets filled with dirty dishes in the morning. I have now created two jobs for myself when I finally DO get around to emptying it. I have to put the dishes away in the cupboards AND restack! eeesh!!! I know…it's a first-world problem…but still a problem!

Gets you energized for the day!
Building momentum gears you up for your day!!  Once I get going I am a force. Steve says "oh no…you're in a mood". He is right. I am a steamroller…get out of my way because once I get started there is no stopping me. I know building momentum is going to be a huge factor in building a successful routine for myself. Don't you think when the morning goes right, it gives the rest of your day momentum and energy?

 Reduces stress!
Obviously, there are things that we don't have a lot of control over and they can create stress in our lives. However, if we can get into the habit of following a routine we can control a great deal of our stress. Creating a routine eliminates the worry of getting things done whether it's housework, making time for someone or getting to the gym. The simple act of doing keeps us in control of our lives and actually helps us to relax our minds instead of agonizing over things not done.

Yes to goals completed!
How do successful people (success = happy) feel so accomplished? Repetition, I'm sure!! Think about it…a musician practices every day. Their practice time is in their schedule. A bodybuilder or just someone that is in great shape…gym time is in their schedule! That person with the spotless house…they've made time every morning to clean. Once you develop your routine and stick to it you are sure to reach your goals, whatever they are. The good thing is, you need not share these with anyone…they are all yours until it's time to update them.

Priorities for the win!
There is such pride in setting a routine that forces us to prioritize what is actually important to us rather than referring to those stick-it notes (as cute as they are). Imagine waking up in the morning and actually being on auto-pilot but getting important shizz done without even thinking about it…sigh. I have read all about the positive effects of meditation…but do you think I EVER do it? Nope…I do not. Know why? I don't have time. Well not anymore. It is going in my morning routine plan.

Health matters!
This one is a must for me. Eating a healthy, balanced breakfast is a great start to any day. It stops us from making poor snack choices later in the morning…but more importantly than that – your body needs fuel. Good, clean, fuel especially as we are getting savvier in life! (We don't get old, we get Savvy). One of my favourite breakfasts is banana pancakes. I'll share this super healthy breakfast recipe at the end of the post. Incorporating even 15 minutes to sit down and eat a healthy meal is good for your health on so many levels. Try it without electronics. Do you know on the home page of your iPhone you can see exactly how much time you have spent on your phone? Some days it is downright scary!!!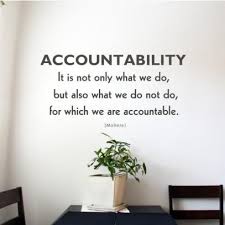 Accountability!
In order to stay healthy and present, you need to be accountable. There is no re-do with your morning routine. You mess it up and that's that. You have to wait until the next morning for another chance. Once you start to practice the ritual of a morning routine you will automatically hold yourself accountable for it. Once that happens you will find that it spills over into other areas of your life.
"We are what we repeatedly do. Excellence, then, is not an act, but a habit."
– Aristotle
I am working on a printable. A few ladies have recently told me they have actually been using some of the ones I created last year. If you missed them you can find them all HERE.
What does your morning routine look like? Do you have any advice for us?  Leave a message below…who knows maybe I'll be able to incorporate one of your ideas into the next printable. I love hearing from all of you. Have a wonderful day!
Healthy Banana Pancakes Recipe
Ingredients
2 Eggs
1 Banana
1 Tbsp Almond Meal
Fresh Berries (your fav)
Plain Greek Yogurt
Directions
Whisk 2 eggs in a bowl. Mash the banana with a fork until it is a 'gewy' mess. (I use a fork and mash down on a plate or cutting board). Add banana to eggs and mix well. Sift almond meal (or flour) into the mixture and continue to mix.  The almond meal gives the mixture a bit of a thicker consistency (If I don't have any I skip it or use some other type of flour). Cook pancakes in a frying pan as you normally would.
I put a good handful of berries into my Bullet blender and blend until the consistency of thick syrup, don't worry at all if there are some lumps of berries. When pancakes are ready, add a heaping spoon of yogurt onto them, drizzle with a generous amount of your berry syrup. Top with fresh berries and enjoy. Simple and delicious. Even Savannah chooses these over regular pancakes now. They are really good and so healthy!!