It is my absolute privilege to write about remembrance day.   I feel very honoured to be organizing and leading our Remembrance Day celebration for all of the Canadians in our community Bonita Bay.
Every year we gather on this date to pause in a silent moment to honour the men and women who have served and continue to serve our country in war, in conflict, and in peace. 
More than 1,500,000 Canadians have served our country and over 100,000 have died.
They gave their lives so that we may live in peace.
You can read about a war story from my own family HERE. I recently updated this post that I am referring to as it has the most coincidental ending to it with another Bonita Bay resident.
I told my granddaughter Savannah this story and she wrote about it for a school assignment. She was invited to share the story with her entire grade. It was a very proud moment for her but it didn't come close to the pride I felt for what she had shared. 
Do not forget these soldiers. Share your stories. If we don't these 100,000 lives will have been meaningless. These soldiers died for their family, their friends, the traditions and the future they believed in. They died for Canada. 
~~~~~~~~~~~~~~~~~~~~~~~~~~~~~~~~
Imagine…..
Imagine… you are the mom of a young man that didn't want to go to war but had no choice in the matter because he was drafted. You are hugging him goodbye knowing full well that this could be the last time you ever get to hold him. It is heart-wrenching to let him go. As he walks away you have a vision of him as a little boy.
You are walking. You are holding hands. You are picking out candy.
Imagine… you are the dad of a teenage son that you argued with only last week about cutting the grass if he wanted an allowance. Now he has high ideals of going off to war. He is going to prove to you that he is a man.
Imagine… that you are a young married lady. You are pregnant with your first baby. Your husband has been called up to fight for his country. The truck pulls up to your house with other young soldiers. You are scared to death for his safety while worrying about how you are ever going to cope on your own. He leaves you in tears, as you cradle your unborn child in your womb.
Imagine… you are one of these young soldiers….you are excited at the prospect of fighting for your country, changing the world, and taking on the enemy. You are a man.
Imagine… you are on a ship arriving at Normandy Beach or jumping out of a plane dodging bullets as you drop through the air.
Imagine… your adrenaline coursing through your veins…so much that you dint' feel the bullet enter. You finally land only to realize that you've been hit, and the blood is draining out of you. You know you are going to die.
Imagine… praying for your young wife and the child that you never got to meet. You cry because you never asked for any of this.
Imagine… you are only eighteen years old and all you want is your mom. You want her to hold you in her arms and tell you it will be OK. You want to be a son cutting the grass.
Imagine… Your last memory is of you and your mom.
You are walking. You are holding her hand. You are picking out candy
Imagine
~~~~~~~~~~~~~~~~~~~~~~~~~`
My very good friend Ellen from high school shared this story with me… 
"My Mom had memories of when she was a young girl when half the town would go to their house because they were the only ones with a radio. They'd all gather around that radio as the soldiers were coming home from war, and listen to each soldier get say (i.e.) "It's me, John Smith from Delmas Saskatchewan, I'm coming home". This is how they found out their sons/brothers/loved ones were ok and coming home. Sometimes her house would erupt in screams of joy, and other times local parents would leave crying because they hadn't heard their sons' voices, leaving them with fear and anxiety as they had to wait for the next round of soldiers to make their way home.
Here are a couple of my Mom's brothers who also served our country."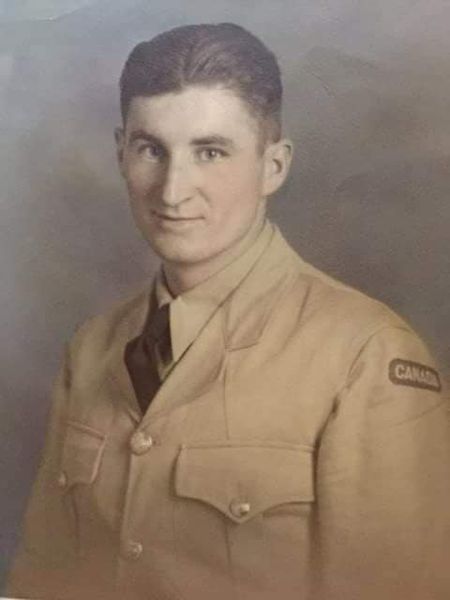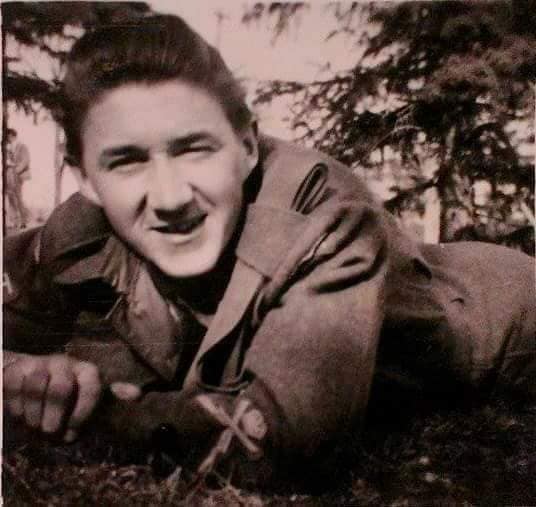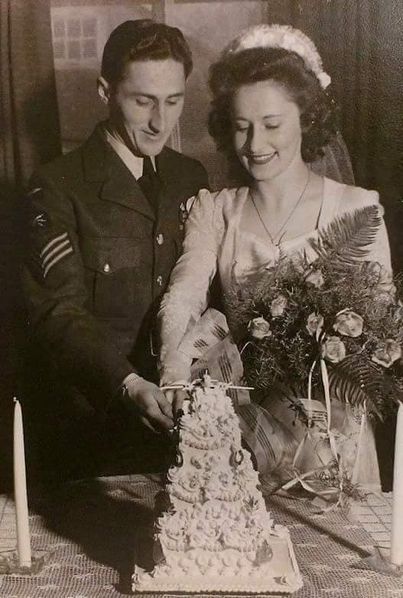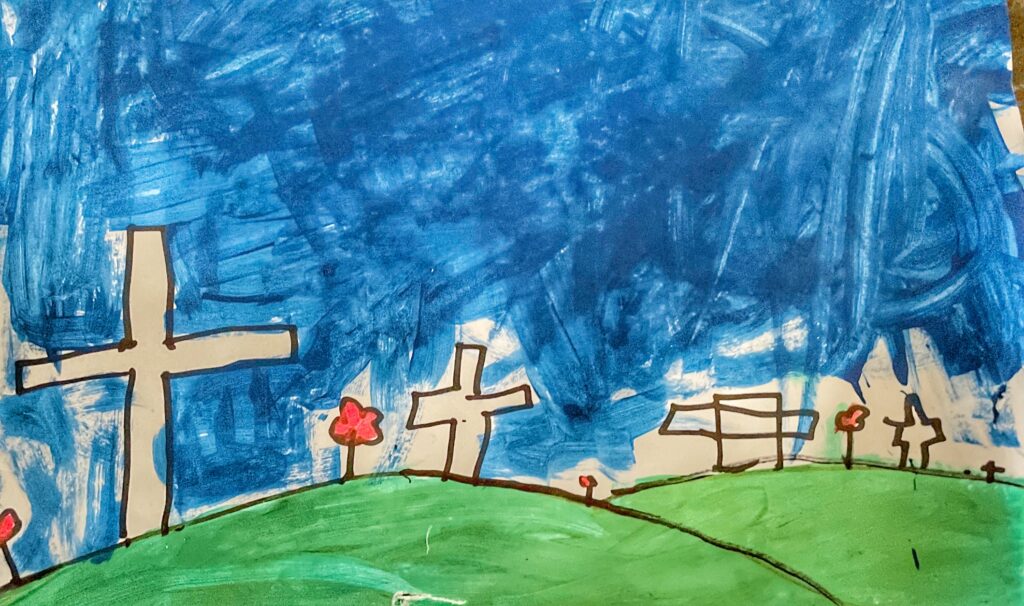 Picture by Lilah, age 9