Exercise – Moving freely 
Years ago Steve and I were in Nice, France for a few days before heading to Monaco where we boarded the Regent Seven Seas for a Mediterranean cruise with 10ish other couples. What a beautiful cruise line and quite the adventure.
When Steve and I go on a vacation we don't always do what the masses do. We like to go off on our own to where the locals go and soak up their lifestyle.  That way we don't find ourselves in crazy line-ups as much, we eat what the locals eat and shop where they shop.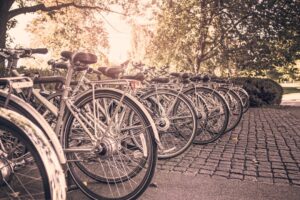 In any event, while in Nice we decided to rent some bicycles. Bicycles are available all over the city. You simply put in a credit card and that unlocks the bike. We noticed at the top of a steep hill there was a really pretty church… it was the perfect destination for a bike trip.  We headed up the hill….at first we were laughing and talking…then the ride got a bit harder and the talking stopped, we lowered our gears and carried on quietly…then it got steeper and so did our breathing …the hill got to be so steep we had to get off our bikes and walk them up! We were breathing so heavily pushing those bikes up when an 80-year lady – if she was a day – passed us with her full grocery bags…."bonjour" she said smiling like she was walking across a parking lot from her car to the grocery store…we were so breathless we only nodded and waved.  We looked at each other in total disbelief!
This sweet old lady probably did this every single day to get her groceries….and 'they' tell us to park a bit further away from the store for exercise!! HA!!
I bet this lady does not have a Peloton at home!

Natural movement
Do you know that the people that live the longest…in the Blue Zones as identified by Dan Buettner, National Geographic, and several scientists. Read about it HERE – I refer to this a lot) enjoy natural movement every day by walking, climbing hills and doing their own cleaning and gardening? This is their daily exercise regime.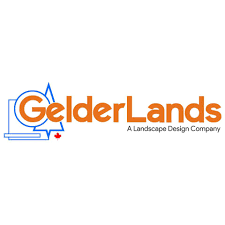 How many of us hire gardeners and cleaning people?  Last summer I had my garden company do the grass cutting/trimming and the weeding. This summer because I knew I'd be close to home more, I opted out of having them do my weeding. Well, that was a bit of a bust! I didn't get out there as much as I would have liked to and caved…I called them a couple of weeks ago to help me out. They are here again today. LOL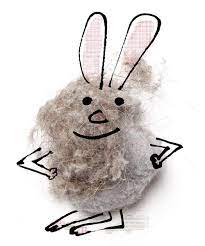 I do my own house cleaning…trust me, you can come to see the dust bunnies any time!! I like to put on my headset and either get my groove on to some tunes or listen to a book or podcast. It's a great way to get moving naturally and have some fun doing it.
Don't get me wrong…lol. I am not suggesting we all go out there and get the latest and greatest Troy-Bilt lawnmower but I am suggesting that physical activity can protect you from conditions like heart disease and stroke, type 2 diabetes and so many more ailments all while improving your psychological health and our quality of life.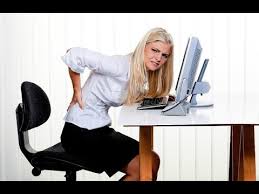 Sitting is the new smoking.
Do you know some say that sitting is the new smoking? We are spending so much time sitting in front of our screens and we are not getting up to move around. It is bad for our necks, backs, eyes, mental well-being and definitely bad for our physical well-being. I for one am terrible for getting on my computer to look at one thing and end up on it for an hour or two!! I get so distracted surfing around. It's bad! I have just started to allow myself set amounts of time to spend on my computer by setting an alarm on my phone. If I am going to be on my computer for any length of time – sometimes I watch movies or read books on it – I set an alarm on my phone to remind me every 30 minutes to get up and do a few chaturangas and downward dogs or run downstairs to change the laundry or some other super quick chore. Anything to move my body.
I spent the better part of a year lazing on my couch. I gave up golf, yoga and Pilates. For years before this, I had signs of osteoarthritis but for some reason, it really amped up a few years ago! Sure I went out and enjoyed dinners with friends, went shopping and such…but when it came to any sort of exercise including walking it was such a chore. My back, feet and hands were in so much pain it was easier to do nothing. Steve would bug me to go on walks with him. I hated going! He would say "motion is potion". He did his best to cheer me up and keep me moving. Well, I can tell you now that I am so mad at myself for getting into that rut! My muscles went to s*** they actually atrophied. My arms looked like sticks! My skin was and still does hang….~sigh~ Anyways, I am back to Pilates and I just started back at my gym last week. I am determined to get some lost strength back.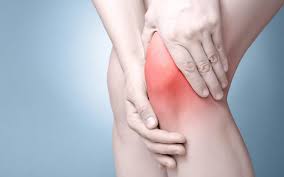 Pain, especially from osteo can really hold you back…but if I can give you one piece of advice…and I am no Dr…I'd tell you,  Steve was 100% right. (Yes Steve! There I said it…you were right!) Motion is potion! The more you sit around because of pain the worse it is going to get.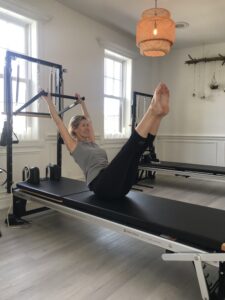 I never went back to golf or yoga either…(and I am a yoga teacher)…I had to find something else that worked for me. Last summer I took up hiking and loved it. Tank and I were gone 3 mornings a week hiking all over the Bruce Trail. Last winter in Florida I took up Pickle Ball…don't ask me how this doesn't bother my back for I have no idea, I was so against even trying it but now I love it. I cannot power walk on city streets as it hurts my back and hips and the nerves in my feet are set on fire. Walking on the pavement is so much different than walking on trails. I do Pilates for core strength and body alignment. I still cannot sit long enough to enjoy a pedicure. When I do go I ask for a quick soak and polish so that I am out of that chair in less than 30 minutes. I cannot have an hour-long massage. I opt for 30 minutes and only lay on my stomach as I am unable to lie on my back. I cannot go to evening shows if I cannot get up and move around when I need to, nor can I fly at night. The point is…don't give up, don't give in! Re-jig! There is something out there for all of us.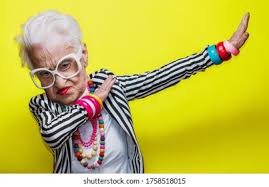 The bottom line
We need to take a lesson from the centurians living in Sardinia, Italy. Okinawa, Japan or Nicoya Costa Rica to name a few and move naturally, as much as we can so that we may enjoy overall health and longevity. 

Tips for moving naturally
Plant some veggies or herbs and tend to them regularly

Listen to music, a book or podcast while doing housework

Find a trail and go for a walk – connect with nature. You can read about the benefits of 'forest bathing' HERE

Walk to a local farmers market, library or grocery store

Go for a walk with friends around your neighbourhood

Set a timer when you are sitting to remind yourself to get up and move or move during commercials if watching TV

Walk on the golf course instead of using a cart

Instead of watching your grandchildren playing in the park, play WITH them

Have a game of catch or shoot some hoops with your significant other after dinner

Park your car for a couple of days and commit to riding your bike
Happy Healthy Ageing September (can you believe it's almost over?)….following a few of these tips, while getting a good night's sleep  (HERE) or sleeping solo (HERE) and following an IF lifestyle  (HERE) is a sure way to keep yourself feeling mentally and physically fit.