Fall Decorating Kept to a Minimum this Year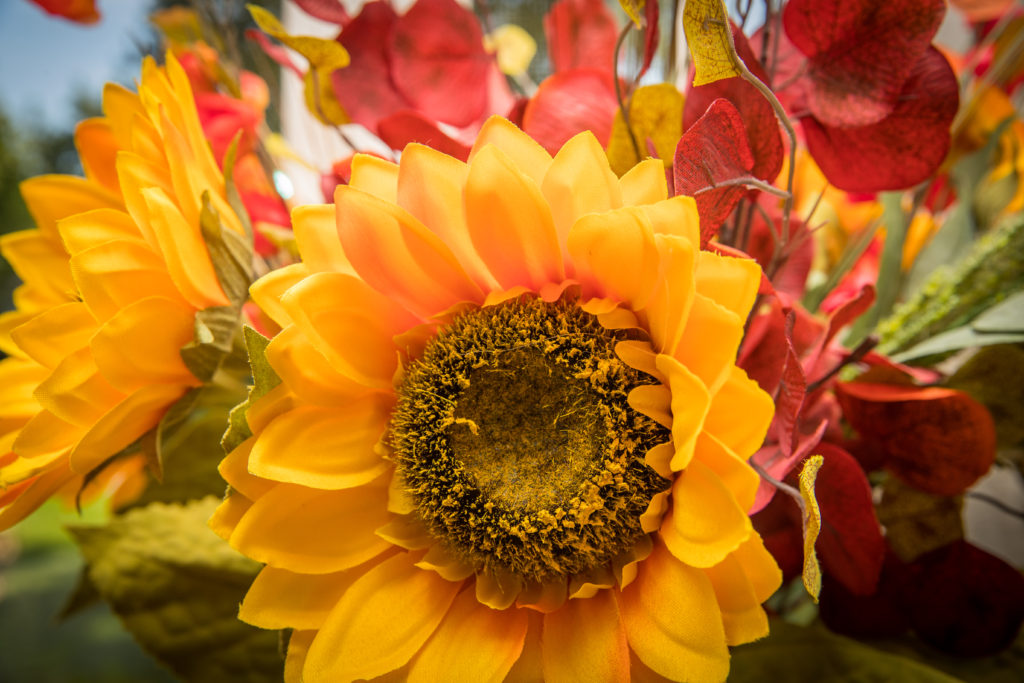 Finally…I got some fall decorating going on!!! I had two events going on at my place last week. It was exactly what I needed to light a small fire under my behind to get it done. I work better under pressure. LOL…last minute Mare!
Easy Fall Bar Cart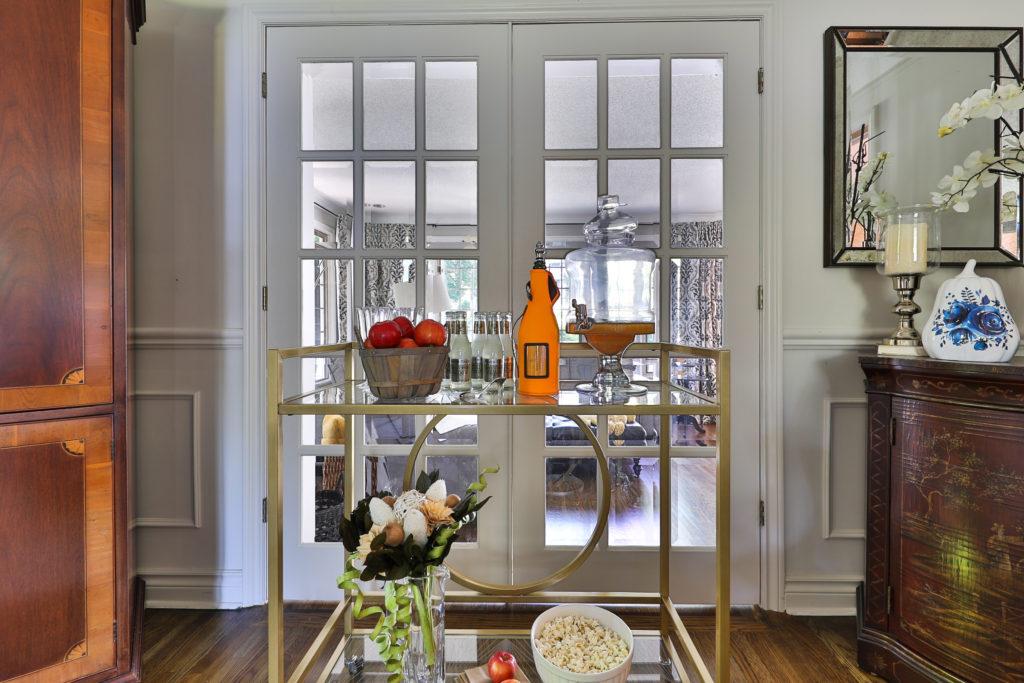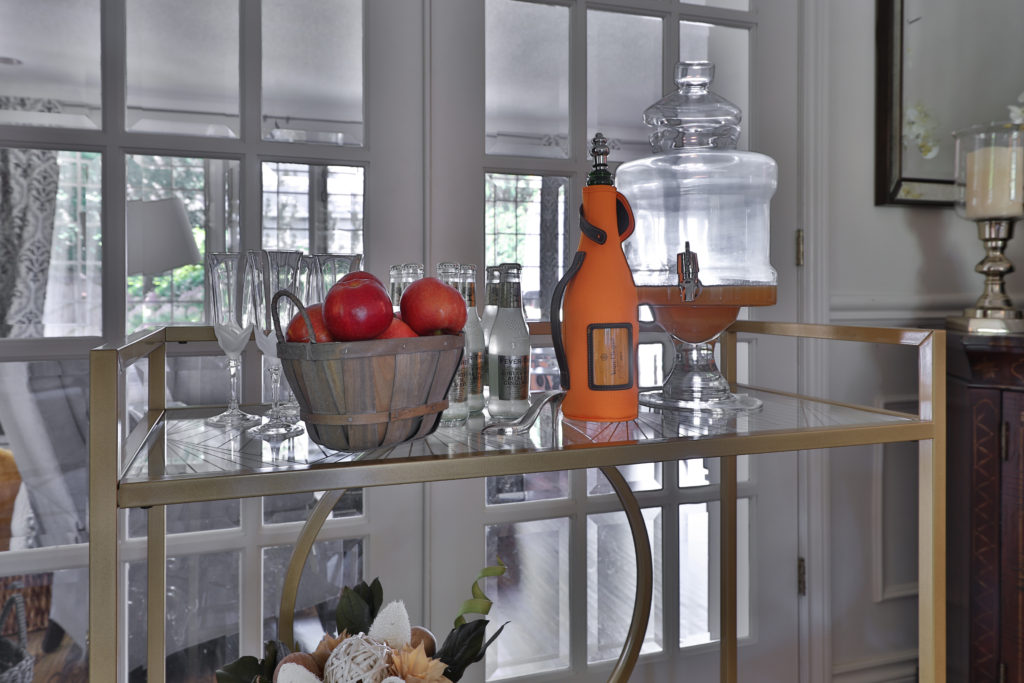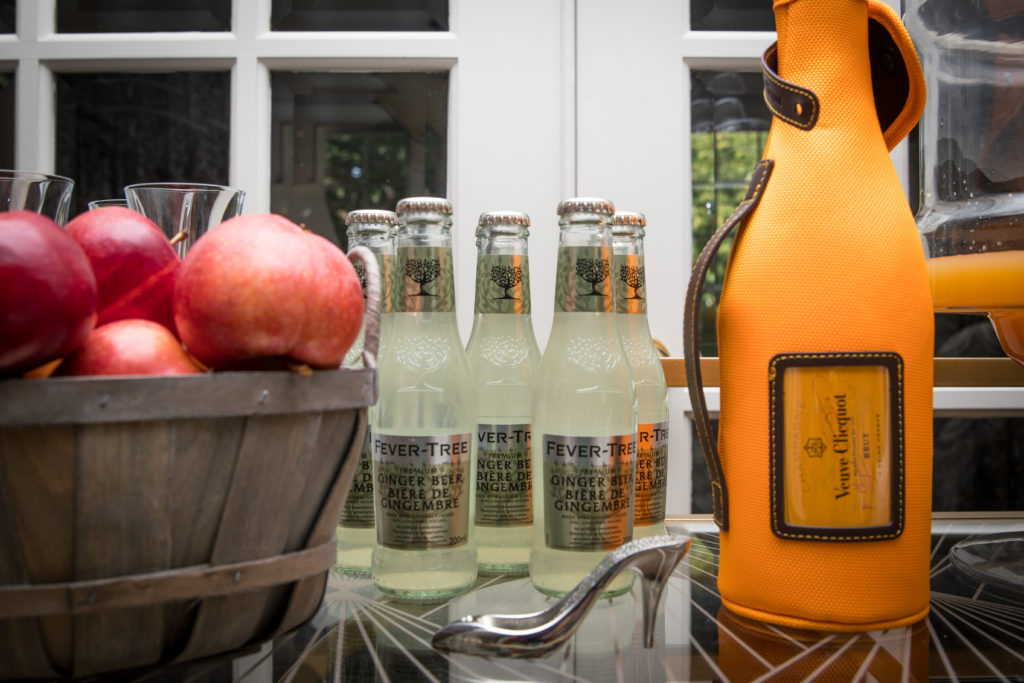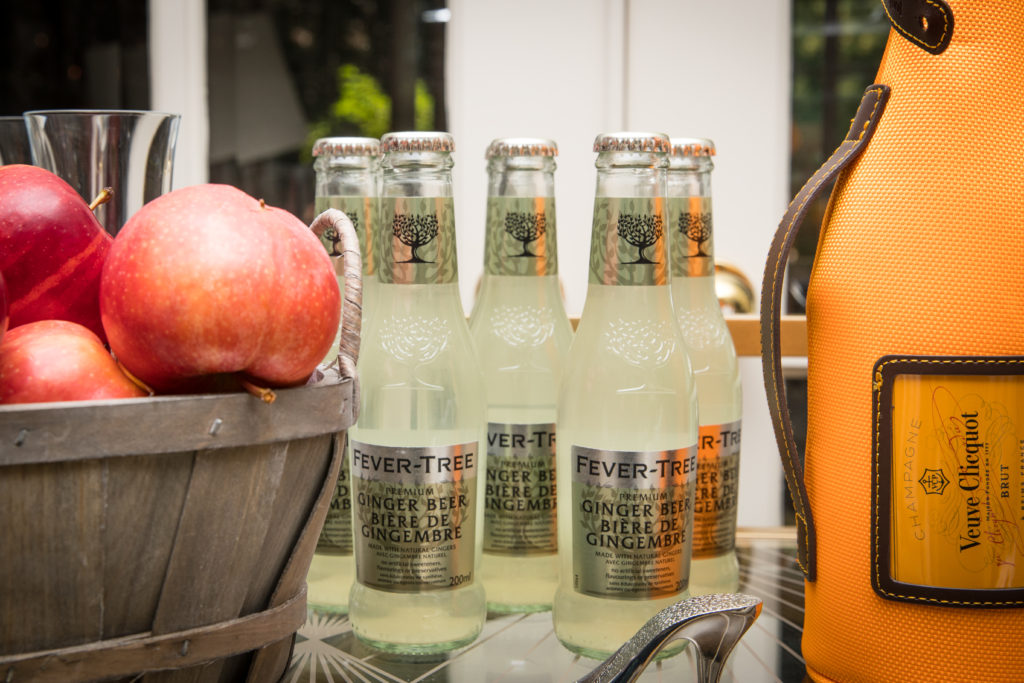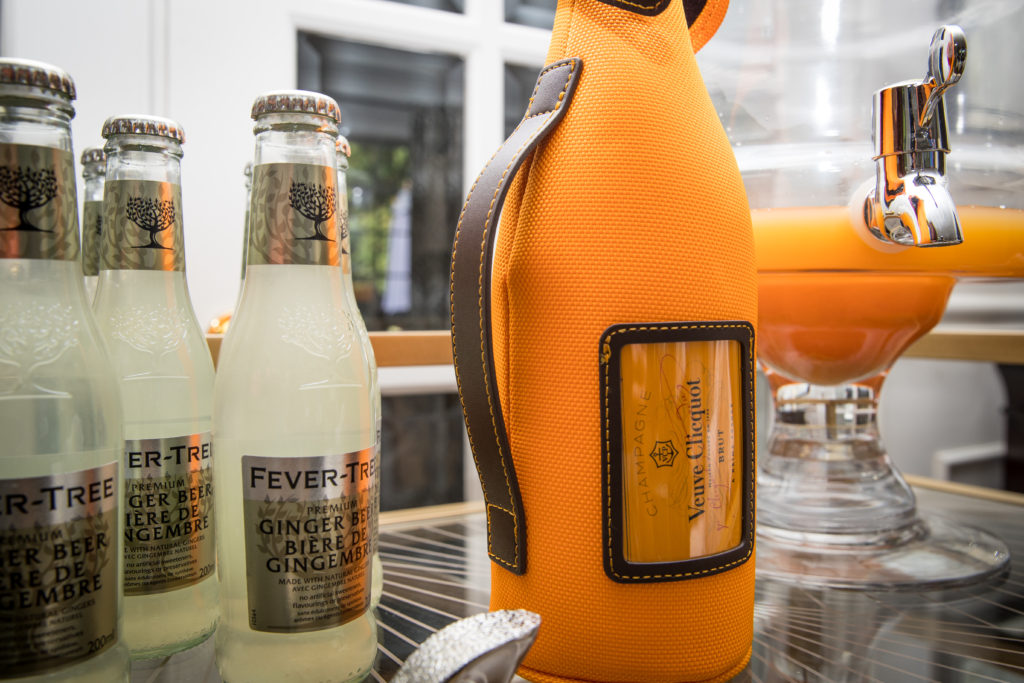 Given that it was the thought of having company over that got me started on some fall decor I started by setting up a small bar area in the living room. I love how easy it is to move from room to room as it is on wheels. I bought it online through Wayfair a couple of years ago. In keeping with a fall theme, I added apples for decor. It doesn't get much easier than that, does it? The cocktail was chilled champagne, ginger beer, apple cider and sliced apples for garnish.  The full recipe is below. They were seriously delicious. On the bottom shelf, I put out some popcorn and small, brown, paper bags so guests could help themselves. Obviously, on this evening big daddy was on puppy duty because I am pretty sure Tank would have devoured the popcorn!
I have a lot of blue and white in my living room that I typically swap in and out seasonally. This year I kept most of it in and utilized it. This gorgeous bouquet is fake, fake, fake. You might have read my last post about sprucing up your outdoor flower boxes with fake florals. If not you can read it HERE.  Anyway…these pics all came from the dollar store. Dollerama for the win!! Seriously…I love that store! I could easily go in there and buy everything needed for a beautiful tablescape and I bet you'd be hard-pressed to tell that anything came from the dollar store! (that sounds like a challenge)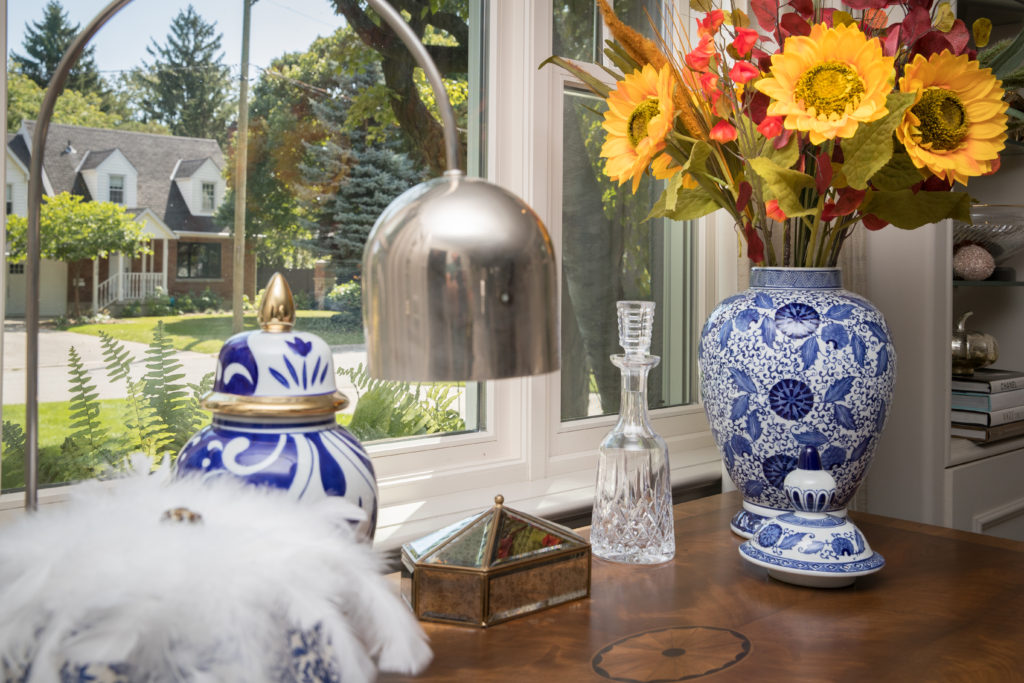 You might remember my DIY blue and white pumpkin from last year on the bottom left of this photo? You can get all the instructions HERE to make your own. That fine piece of Waterford crystal is a trophy from one of our horse races. (just thought I'd throw that in)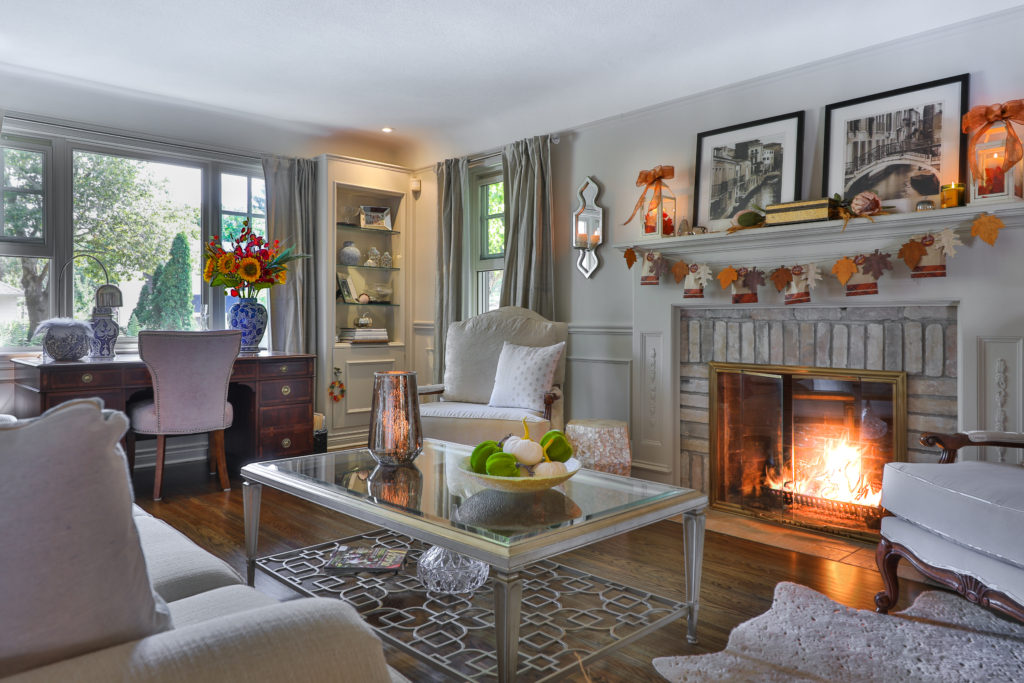 The fireplace is always a great focal point for fall decorating. I added some leaves and ribbons to these lanterns that I have used in so many posts before. The garland was 40% off at Michaels. Using tiny clothespins I attached small decorative bags between the wooden leaves. Inside each bag is a small treat for the girls.  A bowl of velvet pumpkins is the only other decor in this room. It was all kept for low key and simple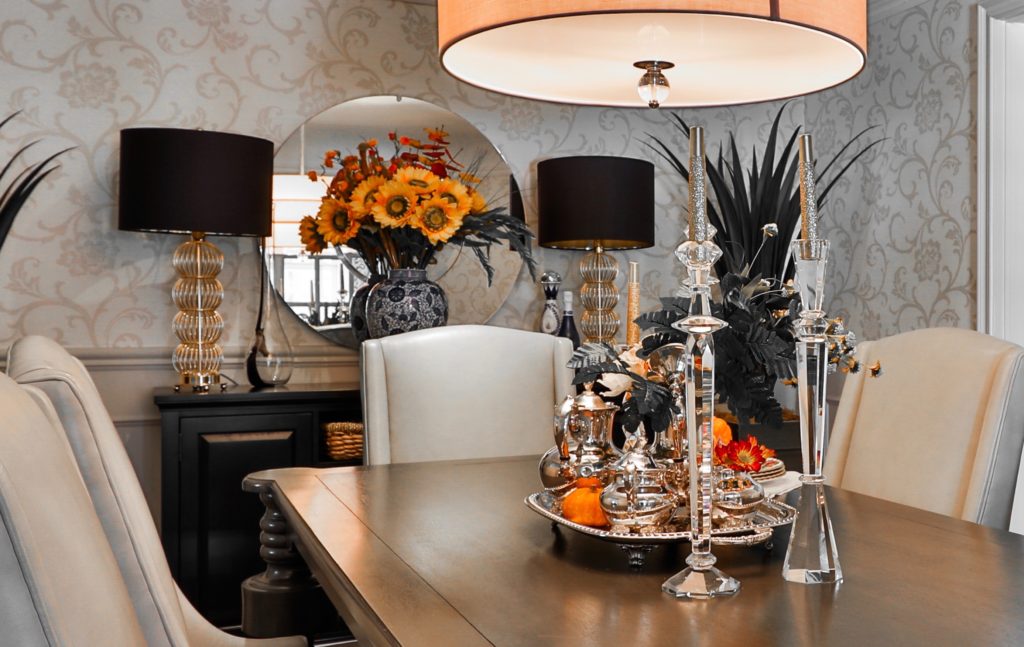 I used the exact same ginger jar and florals in my dining room. I don't have a closeup shot of this…but you get the picture….no pun intended. (winky face…I wonder if there is a way to add emojis to my blog…I could sure use them!) It makes a beautiful statement when I flank each side of the dining table with them. Major impact for just a few dollars!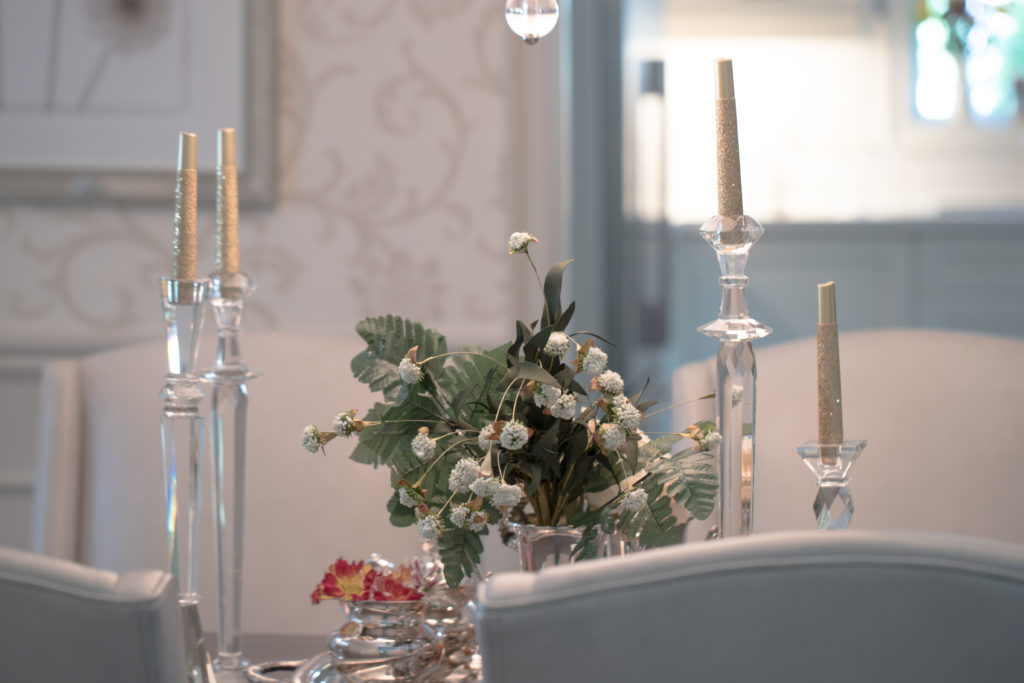 I kept the dining room table very simple. I actually had no clue what I was even going to do with the table this year. For the past two years, the fall decorating has been all about pumpkins. I just finished polishing my silver server set when I picked up a couple of small (fake) bouquets and stuck them in the teapot to get them out of the way and voila!!!…turned out quite nice, didn't it?  Sometimes it pays to not think!!!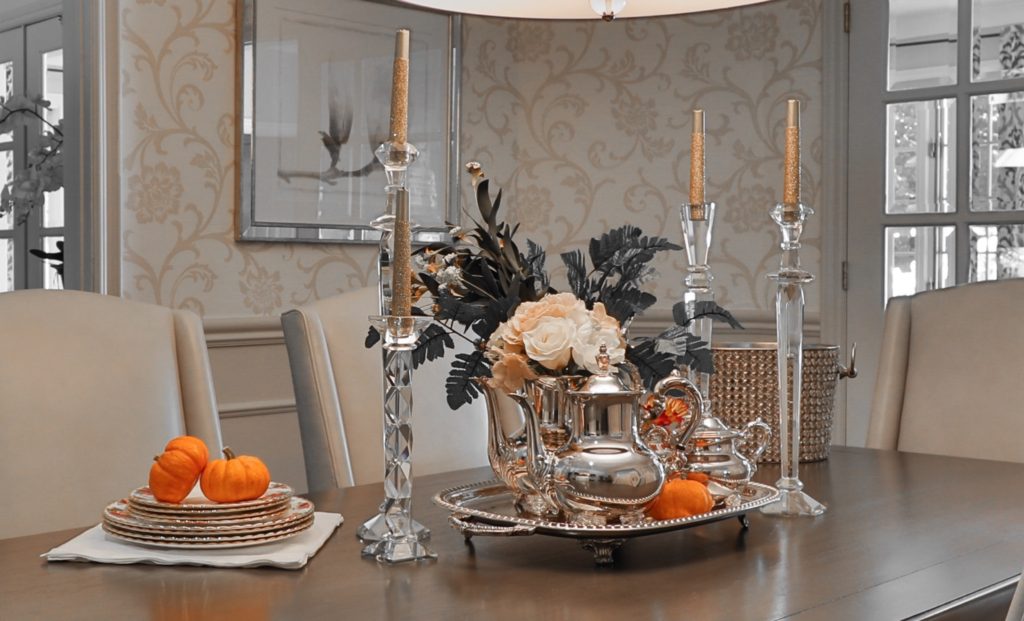 You'll notice a small set of dishes stacked off to the side of the table…well… a terrible thing happened. I put two exercise balls up on the table out of Tanks way. They sat there for a week or so. When I picked them up they stuck to the table and took the finish right off. There is no way to buff these spots out. I have always thought about painting this table. The finish on it gets marked so easily …tough with the little ones. A couple of coats of Tremclad paint and it will be perfectly new again…and so much more durable. I have used it on a dining table before and it lasted for years! Until then…I'll be strategically hiding the marks with dishes and table runners!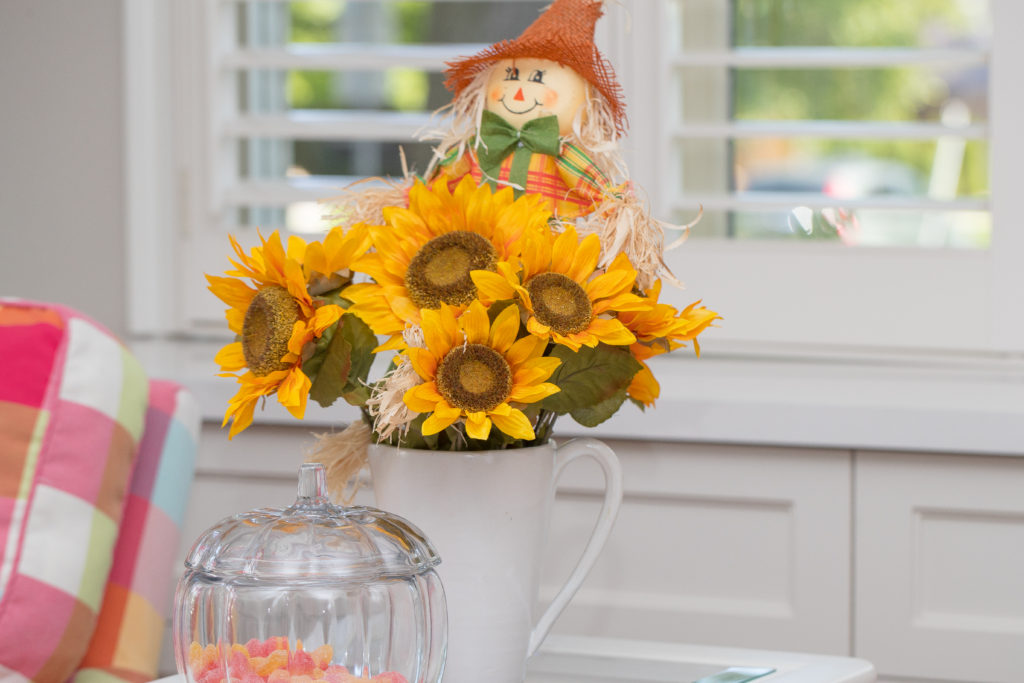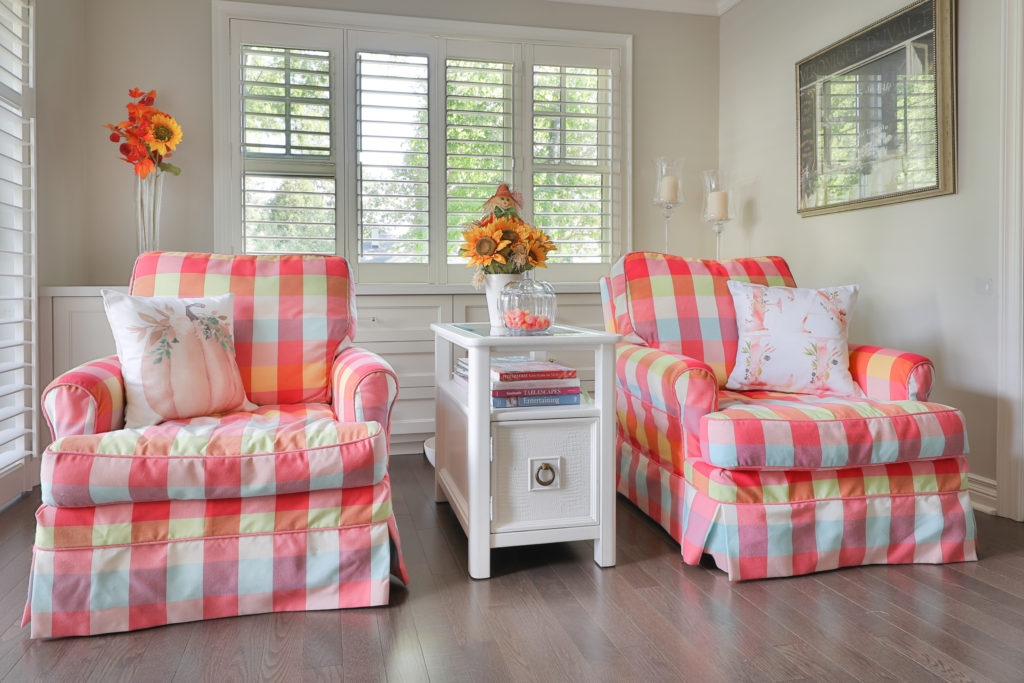 More fake flowers in the kitchen. I love Sunflowers (as you can probably tell). Sunflowers to fall is what Daisies are to summer….very happy flowers. I was planning to make a pink and orange bouquet which is my favourite floral combination but once again without thinking I put this little arrangement together in the kitchen and placed it on the table. It worked perfectly. These chairs are so colourful…any number of colour combos would have worked. Even the candies matched! I ordered these pillows from a girl I follow on IG. Her account is Joliemarche. Her pillows are beautiful and I have ordered from her a couple of times. Fast and efficient attention too! You can visit her website at www.joliemarche.com
Fall Decorating For Your Table

I wanted to chat a bit about not matching…sometimes being all matchy-matchy is just too you know….matchy!
I put together this cute little table outside in the not so secret garden. Remember last year it was surrounded by beautiful evergreens…well they died!! uh! Can you believe it…all but one of them. This year we surrounded the secret garden with Burning Bush. These are going to be stunning later in the fall. I was going to use Rose of Sharon but with flowers come bees. Bees are important – I know – but not at dinner! The girls would be screaming…lol…I can just hear them!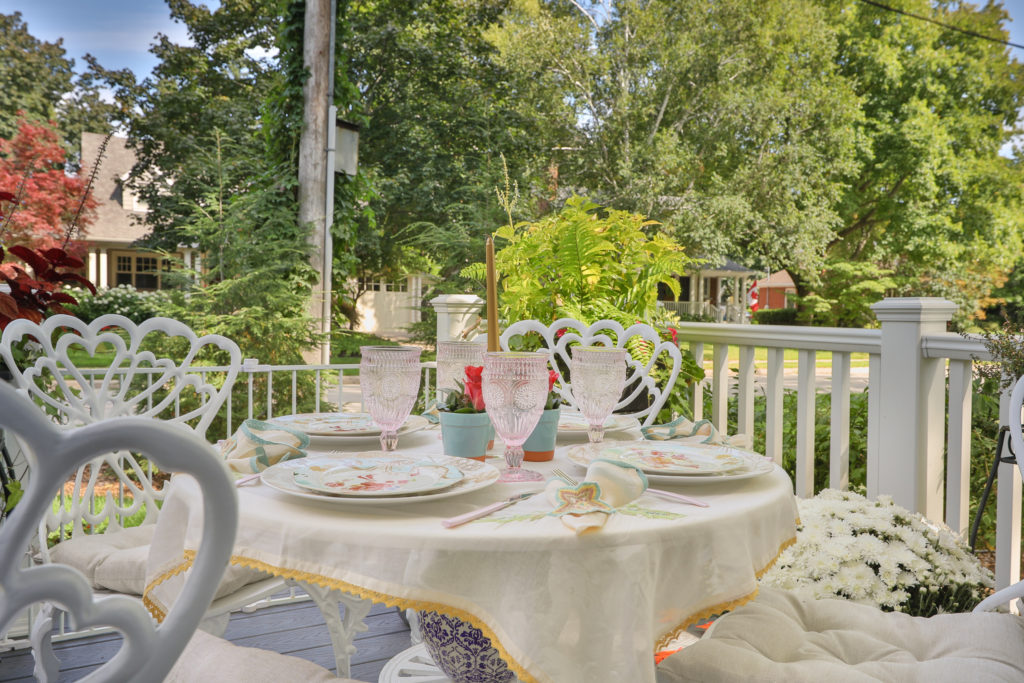 I want to point out this table cloth from April Cornwell. This company makes some beautiful linens. I love that it has built-in embroidered, napkin holders! Everything about this table cloth and napkin set is dainty with all the pretty vibes. When I purchased it I never thought of using it for fall decorating. I was thinking more along the lines of an afternoon tea.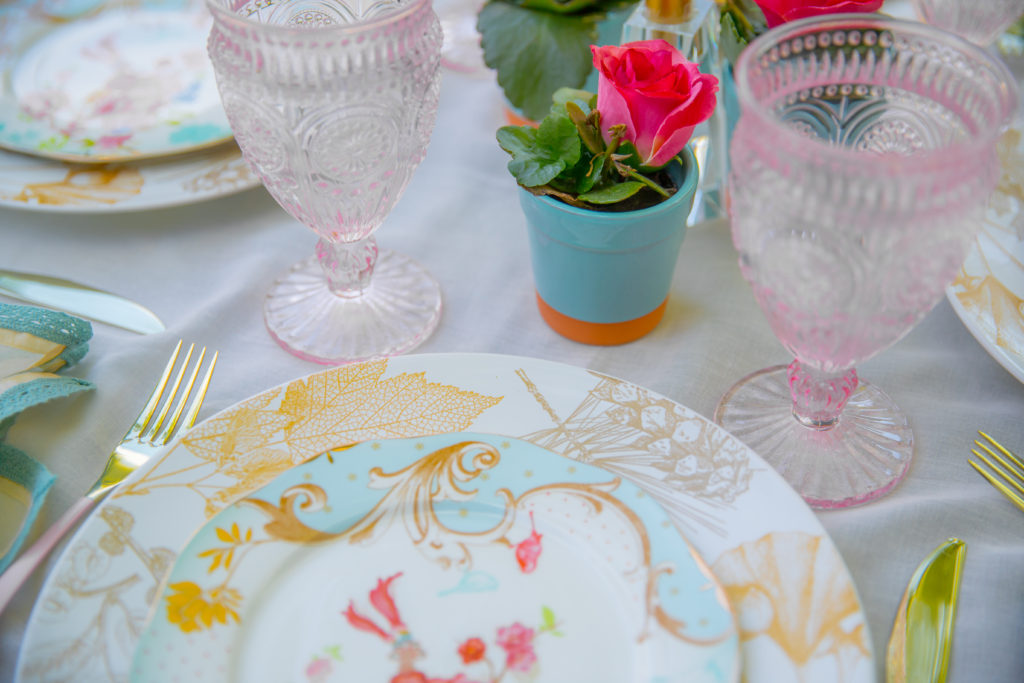 The dinner plates were used in last years Thanksgiving table setting. I like them a lot but wanted to change it up a bit. I used something completely out of what anyone would consider the norm for a fall tablescape…these plates were purchased last winter at Home Goods (USA Home Sense) for $3.99 each. The gold on the smaller plates picked up on the gold leaf of the dinner plates and the blue matched the linen.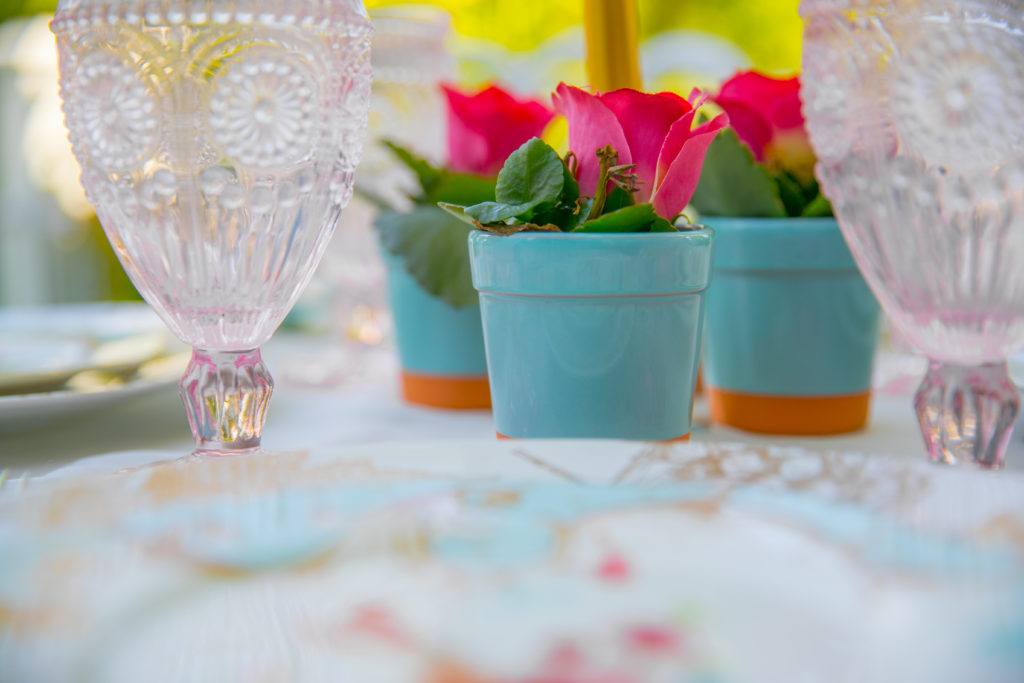 I bought the small flower pots from Tiffany's. I usually have them sitting on my windowsill in the kitchen.  In keeping with the whole fake thing… I inserted pink silk flowers in the plants.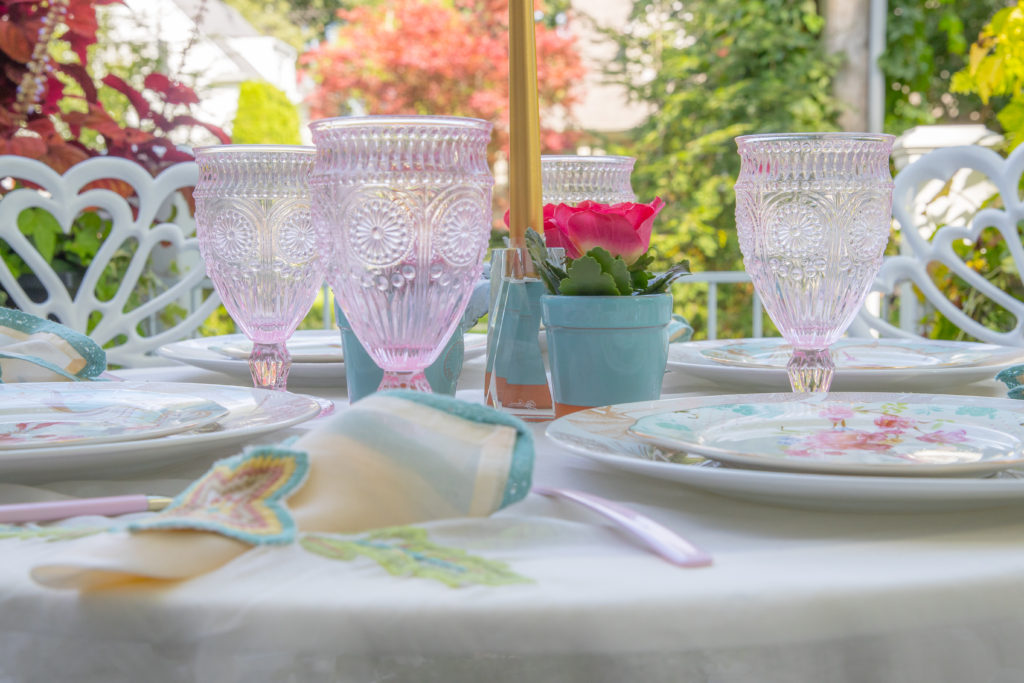 I added pink water goblets and pink cutlery to bring it all together. It sure isn't traditional but it sure is pretty.
Black and White Fall Decor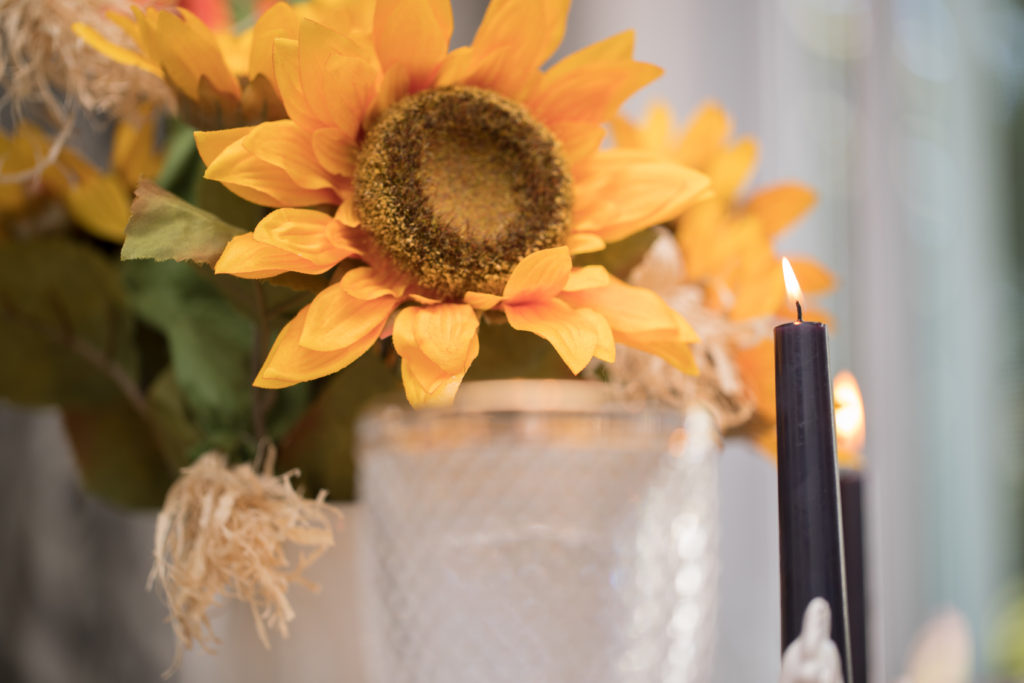 For a more traditional table setting, I used the same little floral display from the kitchen.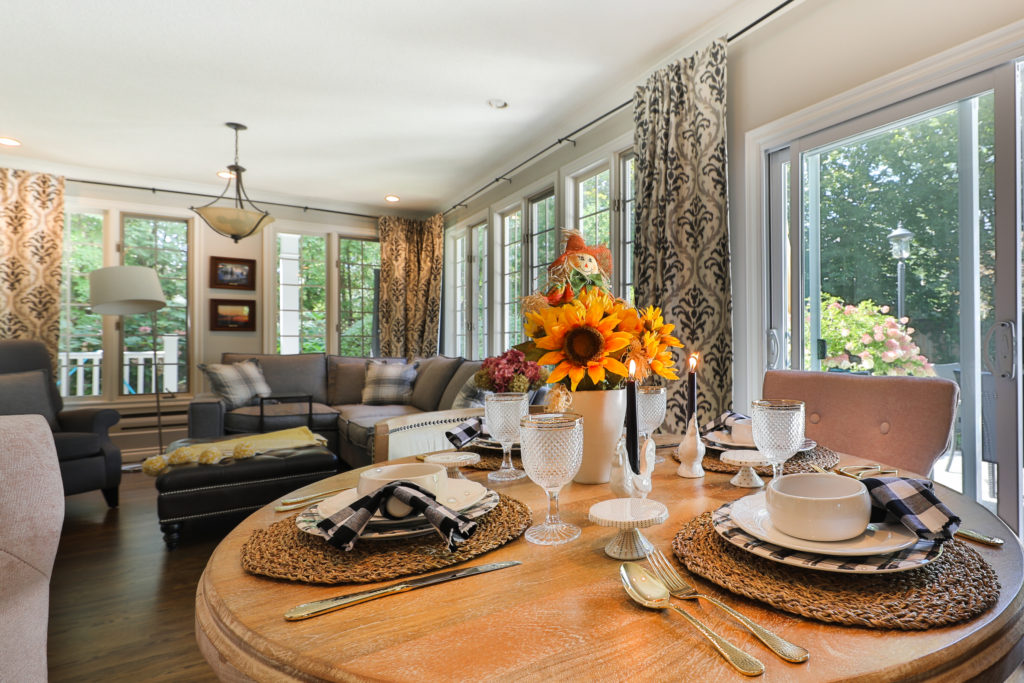 I had a gift certificate from Pier 1 that my mom gave me for my birthday last year. I purchased the black and white dinner plates from there. They were not on sale…but I guess because I used a GC it felt like a steal to me! 🙂
The salad plates are my everyday plates from Ikea. Once again…Dollorama for another win – the onion soup bowls… a buck apiece!  I upcycled some black and white material leftover from another party and I cut them it into squares for simple DIY napkins. If you cut with pinking shears they won't unravel too much. I throw them in the washer and drier after cutting them to soften the edges. I wrapped them around the handle of the soup bowls…the bowls obviously get super hot when you broil the soup to melt your cheese into that ewwy gooey mess that tastes amazing.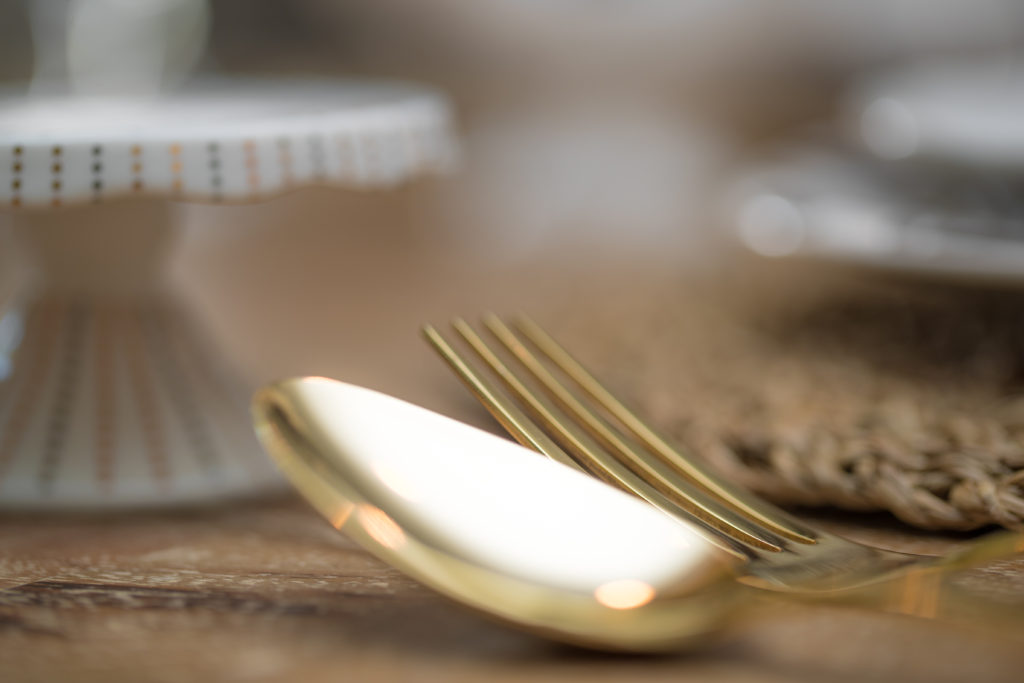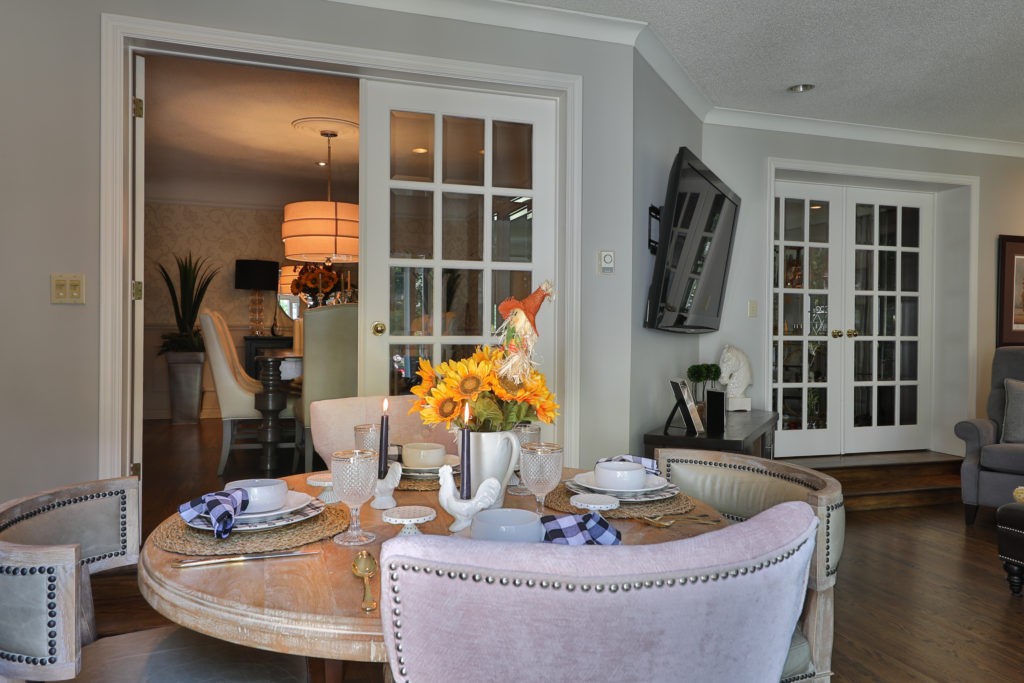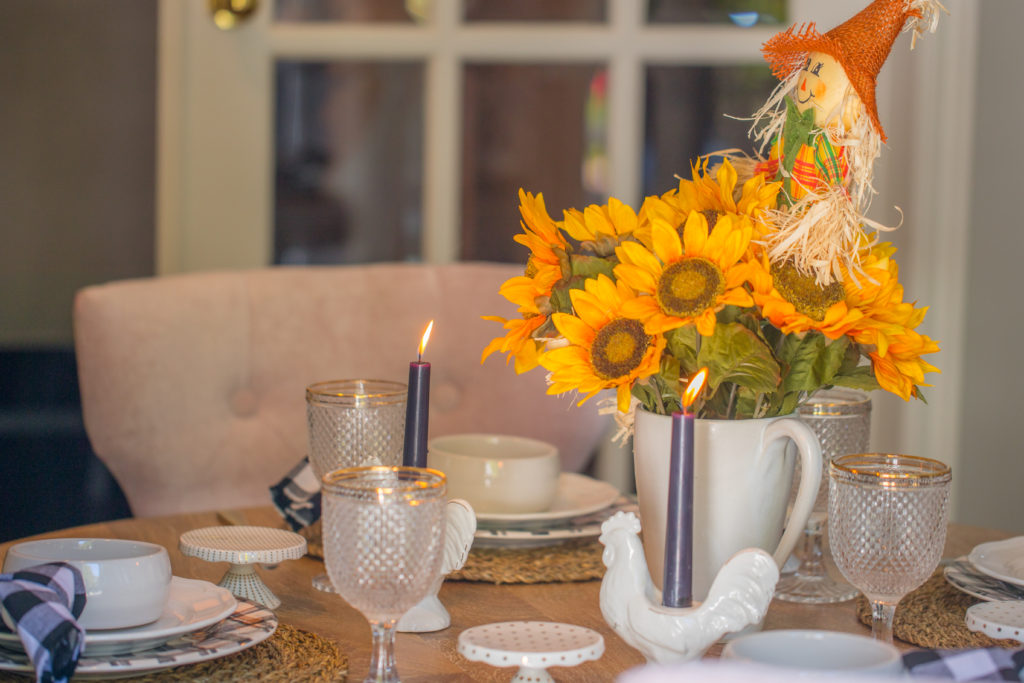 Keeping things simple and minimal does not mean boring. With the addition of all of your serving dishes filled with your favourite recipes, your table will be beautiful once it is completely set adding lots of layers and colours.
I'm hoping to get some shots of my front porch and window boxes in the next week or two. The season goes fast, doesn't it? If I don't get a move on the outdoor fall decorating soon I might just have to skip right through to Christmas!!! 🙂
Funny how year to year our creative ideas vary so much…I suspect it is based on what's going on in our lives right?
and…We all know what that is for me!!!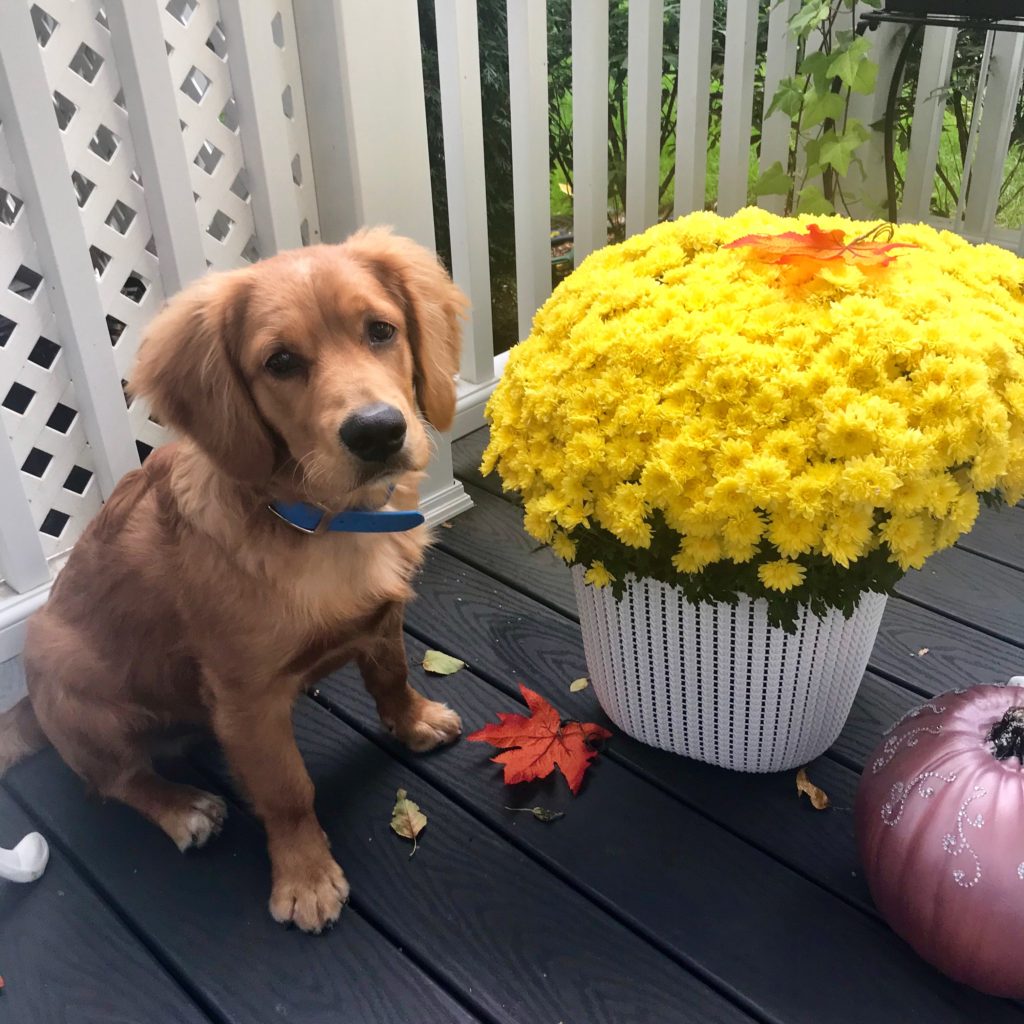 This little bundle…I can't even….he has seriously stolen my heart.
Champagne Cider Cocktail
Ingredients
 

2

 

ounces

 

brandy

 

— or dark rum

 

4

 

ounces

 

apple cider

 

8

 

ounces

 

chilled champagne

 

— Prosecco, or other sparkling wine

 

Optional: Apple slices

 

— for garnish
To rim the glasses
 

2

 

tablespoons

 

granulated sugar

 

1/2

 

teaspoon

 

ground cinnamon

 

— pumpkin pie spice is also tasty if you have it on hand

 

Additional apple cider
Instructions
Rim the glasses by first dipping the glass in the cider and then into the cinnamon and sugar mixture.

Pour 1 ounce of brandy or rum and 2 ounces apple cider in each glass. Top with 4 ounces champagne. Enjoy immediately, garnished with apple slices as desired. (recipe by Erin Clarke)
What's on your fall decorating agenda this year? Are you going all out or keeping it simple?
I wish all ya'll a happy fall! (heard it in a movie and really wanted the chance to say that) xo