When your flower boxes are a blooming mess!




OMGOSH…I am in dire need of a window box update. Does anyone else have window boxes that are looking a tad….well….dead?  I had my sprinkler heads adjusted about a month ago because they were soaking the side porch. I guess I wasn't paying much attention to them. I assumed since the porch wasn't getting soaked anymore all was good. It was…sort of. The porch was dry but so were the flower boxes on the railings. The water wasn't hitting them anymore and I had no idea as the sprinklers run through the night. I started to notice the geraniums were looking a bit dried out. I started adding Miracle Grow once a week…it wasn't helping. That's when I realized they simply had not been getting watered for almost 4 weeks. YIKES!!
At first, I thought I'd just pull the flowers right out and start over…but I'll be updating these in another couple of weeks for the fall, hence Plan B..update the window boxes!
I cleaned out the dead leaves, flowers and plants. Wow…do they ever look sad!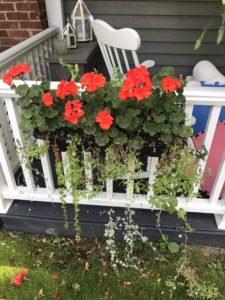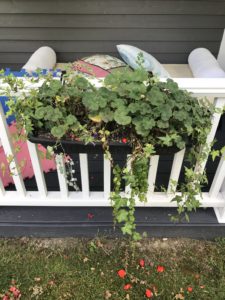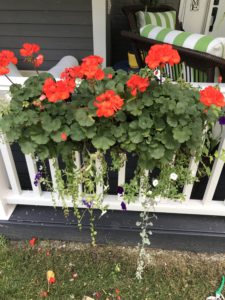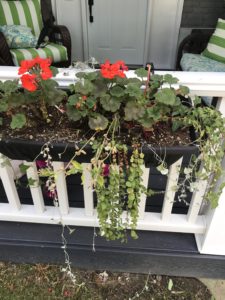 At this point, I almost bailed on them. They looked so bad I wanted to just be rid of them all and start over.
Floral DIY
I was at the dollar store with the girls and noticed they had a large silk and plastic flower section. I bought about $20 worth of them.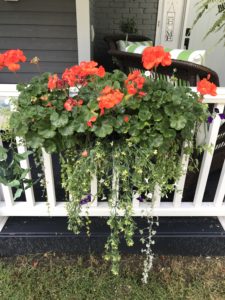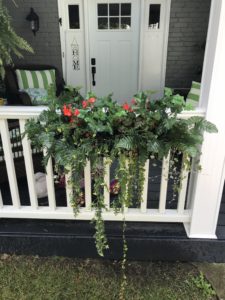 I started filling in the gaps with the faux greenery and once it looked full enough I added a few floral stems to add colour. I only added two bouquets of each colour to the boxes. Once the Geraniums bloom again it will be nice and full with lots of colour.
I actually prefer the look of the plastic greenery. It looks more realistic than the silk ones. You can see the silk on the right side of the photo below and it stands out too much. I'll pop back over to the $$ store tomorrow and get a few more plastic greens.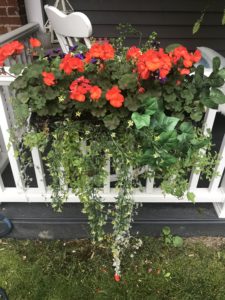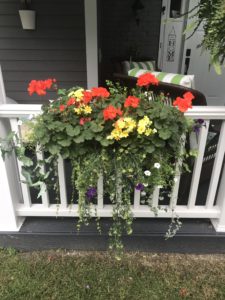 Voila!! The cheapest and easiest window box update ever. I couldn't be happier with how they turned out.
Beautiful Blooms – Window boxes updated!
This is how they look from the street view.
A couple of ladies were walking by the house yesterday and they stopped to admire my garden. I heard them actually say "wow…look at those beautiful flower boxes"…lol…I didn't bother to let them know they were fake, fake, fake!!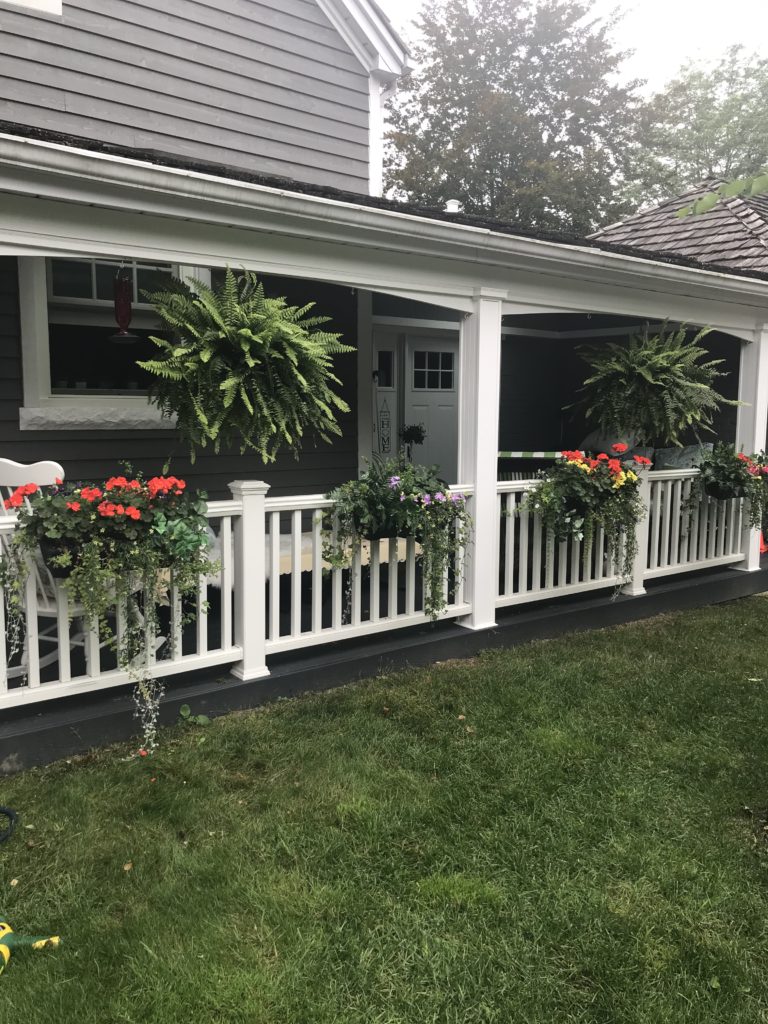 Within the next two weeks, I'll be updating these for fall with some added picks and small pumpkins. There is still plenty of time to enjoy these before we need to winterize.
Have a great weekend.