It's the most wonderful time of the year.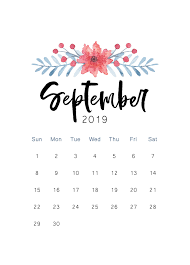 Ah, September.  It's hard to believe that the kids go back to school this coming week. Do you remember the commercial for Staples? Steve literally used to set up his lawn chair on that first day of school and sing 'its the most wonderful time of the year' to our kids as they left for school. I am sure whenever the kids hear that song they are not reminded of Christmas but rather of Steve! Do you have September resolutions?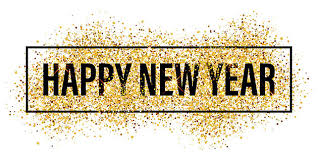 To me, September is the New Year. So happy new year ya'll.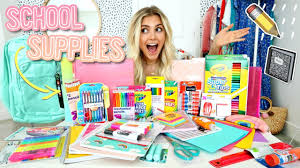 For us Savvy Snowbirds we have to think back (just a few years wink/wink) to when we were getting our own children ready to go back to school. The back to school shopping for clothes, shoes and the supplies, oh the supplies. My daughter Lauren's favourite weekend of the summer was the one right before school went back. In her words "oh the smell of Staples" She would spend the entire weekend getting organized for back to school. She would be on the phone with her girlfriends discussing how exactly they were arranging their binders…seriously-page by page! They spent hours chatting while sharpening their pencils to perfection!! She had clothes set out for every day of the week labelled! (she must have been worried she would forget what day of the week it was LOL). Over a cup of tea in the afternoon, she would come down and tell me minute by minute how her first week at school was about to unfold!! How she could 'picture' herself in front of her new locker with her hair in a messy bun wearing her new jeans and top we got at the mall. Which binder she would carry to which class. Funny thing is…she is still like this!!! LOL.

Back to school – getting organized.
With back to school came our own new routines – or at least trying to get back to our old routines. That first week in September you had to get to the gym extra early if you wanted to get into that step class…all the moms had the same idea!! September – let's get back in shape. Let's start eating healthier. I am going to pack a lunch for work instead of going to the drive-through. My kids ate so healthily those first 2 weeks back to school. All the snacks in the fridge were packed and labelled in individual packages. All they had to do was pick a container from each category …vegetable, fruit, protein and carb. They were in charge of making their own lunches and we had a chore chart too. By George…this September I am going to whip these kids back into shape! They can help around the house more….blah, blah, blah. Within two weeks I was back to missing my step class-  because I was too busy to get myself ready as I was back to rushing around in the mornings getting their breakfasts, making lunches and finding matching socks. Make my own lunch? PA!!! Don't have time. I'll just hit the drive-through!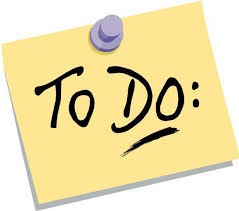 I don't think I've changed much all these years later. I've got my TO-DO lists ready! I am going to buckle down. I am going to get serious. I am going to start making healthy meals to leave in the fridge all week so that I can grab and go. I am going to hit up the Office Depot on Tuesday and get some new supplies for the desk. I am going to go through my closet and clean it out. I'm going to, I'm going to, I'm going to….lol…it's a war cry!!
Is anyone with me on this?
'They say September is a much better time to set resolutions than January…think about it…it makes complete sense!!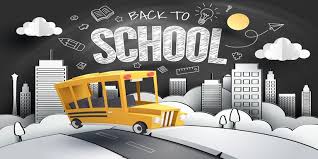 We are pre-programmed from the time we started school to think of September as a new beginning – new grade, new teacher, new friends, (new shoes) new challenges.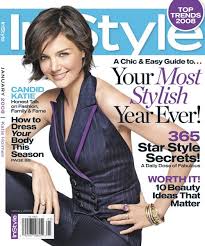 We are not being bombarded in September with what society says we need to do to stay in the norm. Have you ever noticed fashion magazines like InStyle or others come January? They are filled with pages all about how and why you have to lose weight. What you need to buy to be fashion. What makeup to buy, how to wash your hair…what the celebs are eating…all in the name of the new year! The media is relentless in January and the expectations are off the charts. In September I think it is much easier to sit back with your cup of tea and really give some thought on what's important to you without all of these outside influences.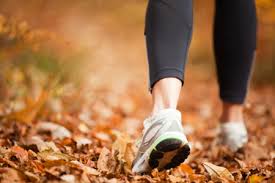 In September it's still warm out and the sun is shining. We are excited to put on cosy sweaters and drink anything with pumpkin in it. January it is cold and miserable with months of the same ahead. How motivating is that? What sounds better to you? Getting up a bit early in September putting on your favourite Lulu's to go for a walk outside or getting up a bit earlier to put on your favourite Lulus, boots, coat, hat and gloves and then get in your car only to have to de-ice, warm it up and hit the gym….eeesh! Seriously!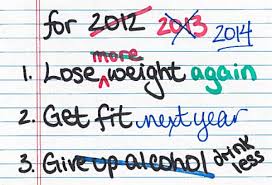 'They' say that September resolutions can set the foundation for January new years resolutions. It gives you a head start. Come January you will only need to re-visit your September resolutions and do a sort of check-in. In January we tend to be over-ambitious and set ourselves up for failure. Did you know that 80% of January resolutions fall by the wayside? Most of us resolve to improve ourselves in January; In September most of resolve to be better nesters. Much easier to clean out a drawer than lose 10lbs isn't it?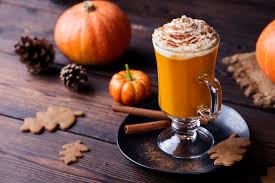 So here's to September, the beginning of a new change, from the ever so subtle change in the hue around us…to the cooler nights,  cosy sweaters and pumpkin lattes.
Do you love September like I love September? I'd love to hear how you embrace the beginning of the 'new year'.